Software Video Converter That Are Perfect For You: Free and Paid for Mac and Window
Media personnel, filmmakers, or freelance videographers are fans of different video editing tools. Video converter is one of their essential tools that can always be on their kit, for it allows them to modify and change the formats of their videos for the sake of compatibility. Most of the time, editors are looking for a video converter from MP4 into various formats. As we all know, formats are important in editing and posting on different social platforms. In line with that, we listed 12 of the best software and online video converters for your journey in converting videos.

Part 1. Best video converter software (Free and Paid)
I. Vidmore Video Converter
Vidmore Video Converter is the most effective, powerful, and high-quality video converter available! It is a quick converter tool that supports over 200+ formats, including MP4, MOV, MKV, FLV, WMV, DivX, AVI, and M4V. Straightforward, Vidmore offers a wide range of formats that you can use in exporting your outputs. Not only that, in Vidmore you have accessed over 100 presets that can elevate the appearance of your converted video. Can you imagine a tool that allows you to create a professional video by just converting it?
As a piece of additional information, this is also a tool that can be used to convert video to GIF, create videos, photo collages, and even add music to videos. In terms of compatibility, it is a video converter for Mac and Windows. Across the board, this is the software that possesses the definite definition of a flexible tool but most importantly in the aspect of video conversion.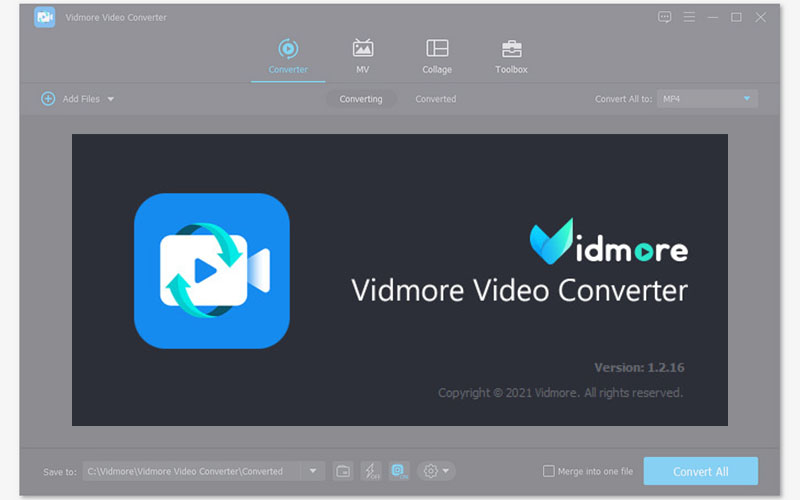 To guide you in converting videos using Vidmore, here are instructions to help you:
1.
Launch Video Converter on your computer. To see the full features and functions of the software plus its smooth interface.
2.
Click the Plus icon at the middle part of the software, to add your files. Make sure that you are at the Converter corner of the software. To verify, just look at the top part of the interface.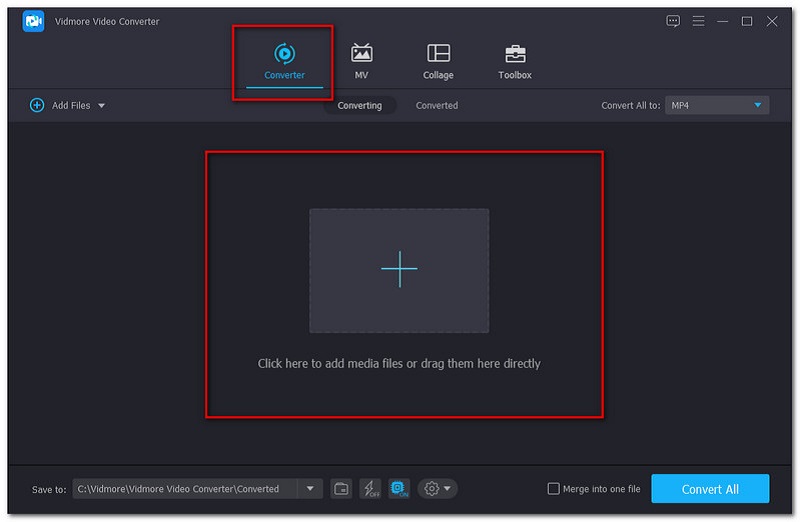 3.
After you click the Plus icon, a Window will appear where you can see your videos. From there, you may select the Videos that you want to convert, this software can convert more than 1 video at the same time. Then select Open.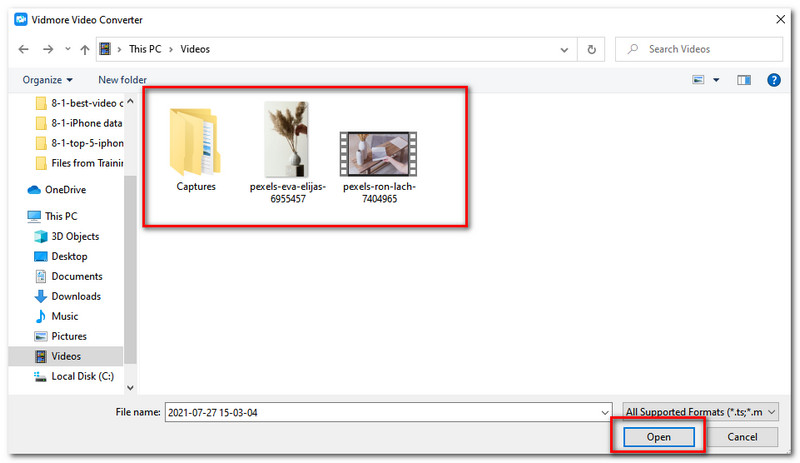 4.
If your file is successfully added, locate the Convert All to the tab at the top right portion of the interface. Different Format options will appear. You have the right to choose following your needs. In this case, let us try to convert an MP4 into HEVS MP4 plus to test this as a 4K video converter.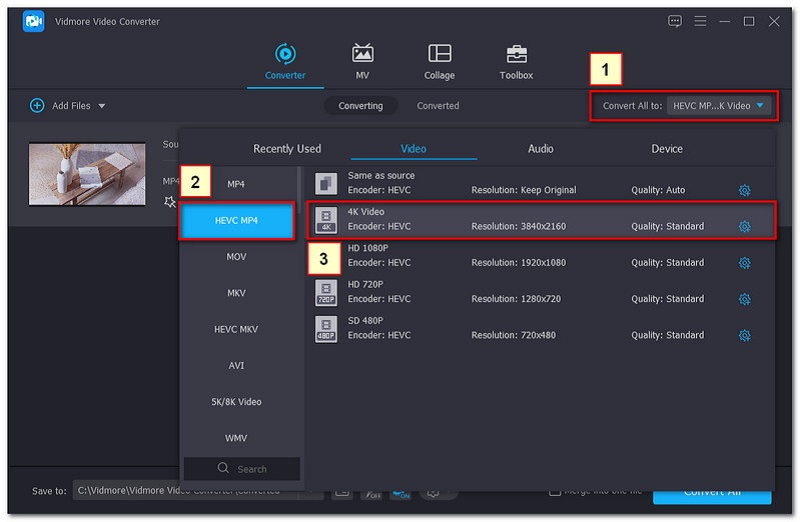 5.
Before converting and saving your video, very if you selected the correct format for your video. After that, you will see a Save To tab at the bottom of the interface. Choose where you want to place your video. Click the Convert All button for the transformation.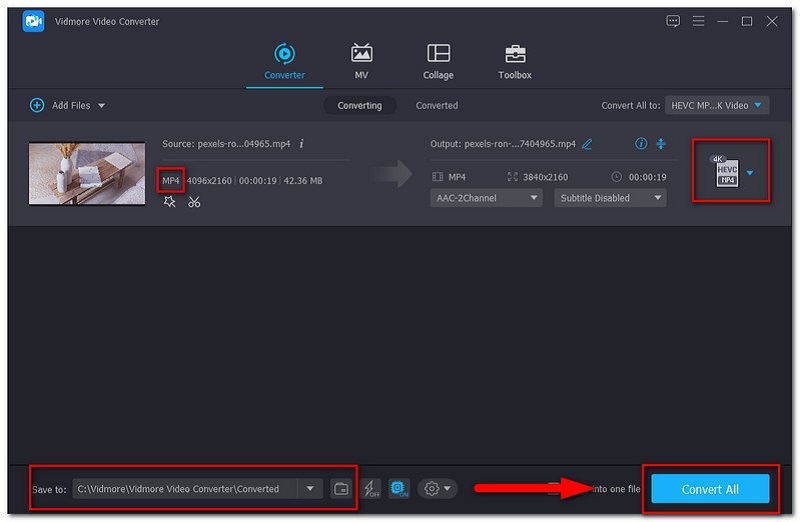 6.
Lastly, you need to wait for a second to complete the process.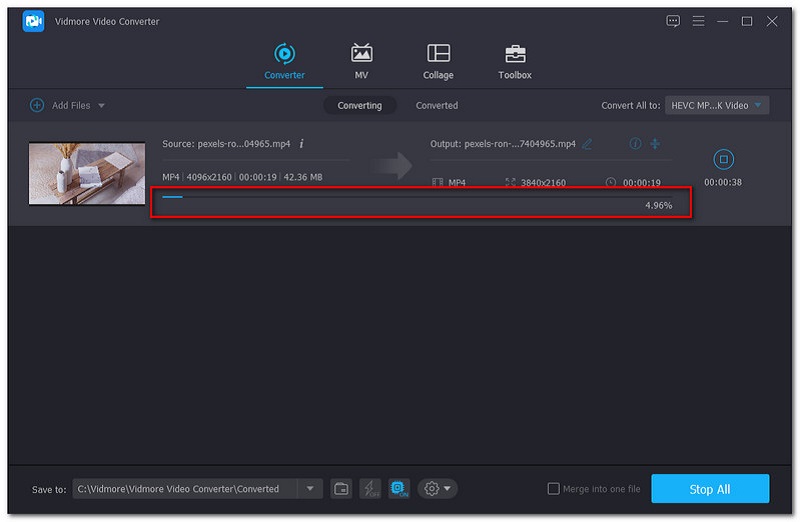 Following the same step, it will also allow you to convert video to MP3, MOV, AVI, etc. This HD video converter can be downloaded for trial. Besides, that is the reason why it stands out among any video converter out there.
II. Freemake Video Converter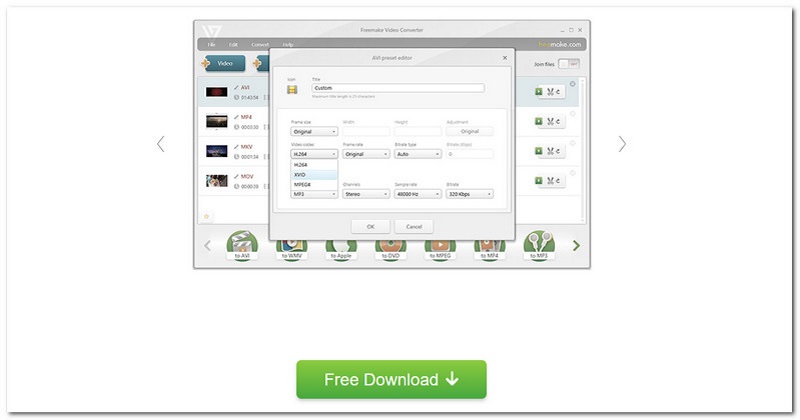 Freemake video converter is recognized as the best video converter for consecutive ten years and it has over 100 million users. This converter will allow you to convert between 500+ formats including popular formats such as MP4, AVI, MKV, WMV, MP3, DVD, 3GP, SWF, FLV, HD, MOV, RM, QT, Divx, Xvid, TS, and MTS.
Besides, you can convert using Freemake in any type of gadget or device! Moreover, it is an all-in-one video converter that can make the process of converting more efficient.
Pros

Organized and useful set of tools.
Offers various presets.
Essential features are present.
Cons

Not a free video converter.
Bombarded with ads.
Confounding payment methods.
Outdated software.
III. Any Video Converter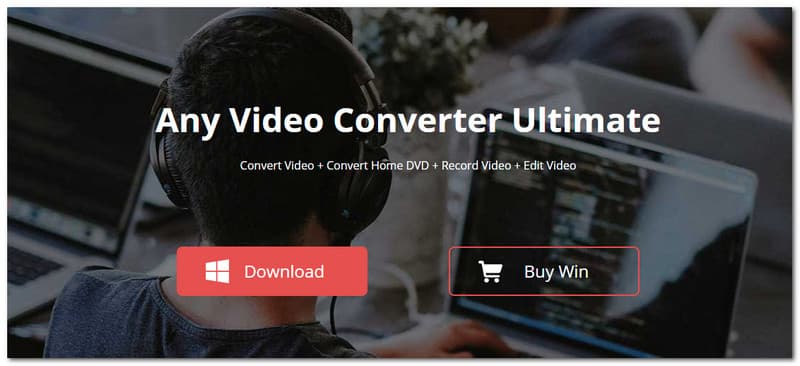 The Ultimate Any Video Converter is the converting software that will allow you to convert 30x faster than the other software. It comes with hardware acceleration of 4K UHD video conversion that makes it higher in quality. This software applies to Windows and Mac that will allow you to convert video to over 200+ supported formats using numerous devices.
Maybe you are also wondering what the system requirements for this fascinating software are. As an answer for that, this can be installed with your Windows 7, Windows 8, and Windows 10 with 32bit and 64bit. The processor should be 1GHz Intel/MD and above and has 512MB and above Random access memory or RAM.
Pros

High Quality software converter.
Offer so many features.
Cons

High cost.
Lower models of computers are not compatible.
Requires high processors.
IV. Wondershare UniConverter
If you are looking for an affordable video converter that can offer an amazing feature, this might be what you're looking for. For $29.99 per quarter, you can enjoy Wondershare at its best. Including no watermarks and free tech support, besides, there are still a lot of plans to offer that are more affordable and cheaper in some aspects.
For example, an annual plan costs only $39.99. Other than being a video converter software, UniConverter also allows you to compress, edit, and merge your videos. Overall, this is another software labeled as an all-in-one tool.
Pros

Continuously updating and improving.
Its overall rating is 9.5.
Performs as promised.
Inexpensive for what it can offer.
Cons

There's a problem with the drag and drop process.
Bugs have occurred.
V. AVS Video Converter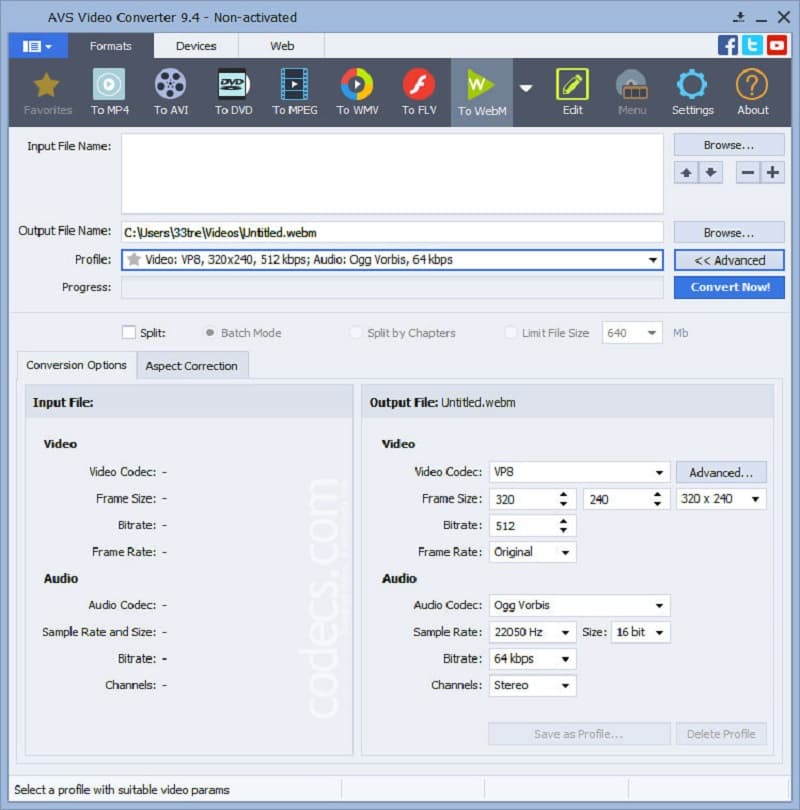 We give you an AVS video converter for free! This may be the most affordable video converter on the list. Besides, this software can convert between popular formats like MP3, WMA, WAV, M4A, AMR, OGG, ALAC, FLAC, AC3, MP2, etc., add effects, modified the output, and convert files in bulk which means work will be efficient.
Even though this is free software, we cannot underestimate the things that can be offered by this tool. However, if you are still looking for more, this tool offers a full version that comes with payment. This is compatible with Windows 10, Windows 8, Windows 7, Vista, and XP.
Pros

Comes with free software (Not full version).
Basic features are president.
Easy to use.
Cons

Full version is paid.
VI. Movavi Video Converter
Movavi Video Converter can be an amazing choice for video converter software. It is proven and tested that it converts videos quicker than any software. Convert your media files into 180+ formats in just three easy steps: add the file, convert, save. Then you can edit, trip, or crop your videos right after converting.
In addition, this is the exact definition of cost-effective software in terms of quality and usefulness. It has a fascinating, intuitive, and straightforward interface that is easy to memorize at first look. You have the chance to try this software for over 7 days for free! However, if you want to enjoy the full features you should buy it for as low as $49.95 for a personal account. Payment can be done through Visa/Master, PayPal, and American Express, and other methods.
Pros

High-speed converter.
Support all the important video formats.
User friendly.
Cons

Limited editing feature.
VII. HandBrake Video Converter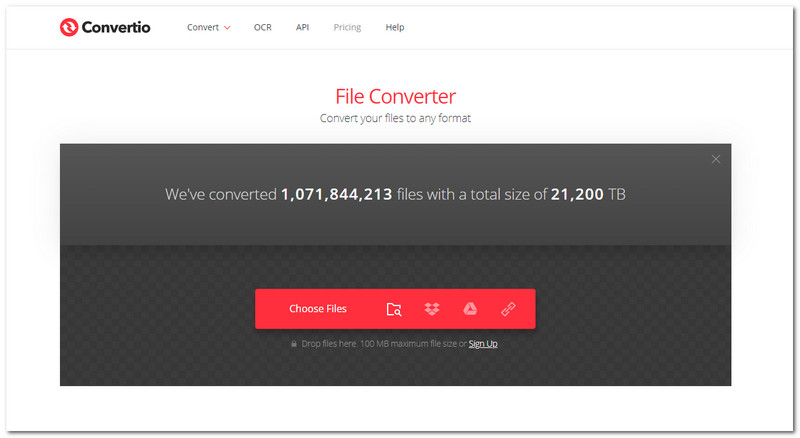 HandBrake Video Converter is free and open source! It can convert video from almost any format for its widely supported codecs. Converting different codecs is something essential to make your file media compatible with all of your devices.
Also, it is a multi-platform that is compatible with Windows, Mac, and Linux. However, it is well known to Mac users that Windows. This can be the best choice for anyone who works on multiple platforms.
Pros

Updated twice within 6 months.
Continued improvements.
Basic features are offered.
Cons

MKV language codes are not set correctly.
Delayed video track start.
Miscellaneous bugs are present.
Part 2. Video Converter Online
We talked about different software Video converters in the last part of this article. In this part, it is time to showcase another way to convert videos using your web!
Top 1. FVC Free Online Video Converter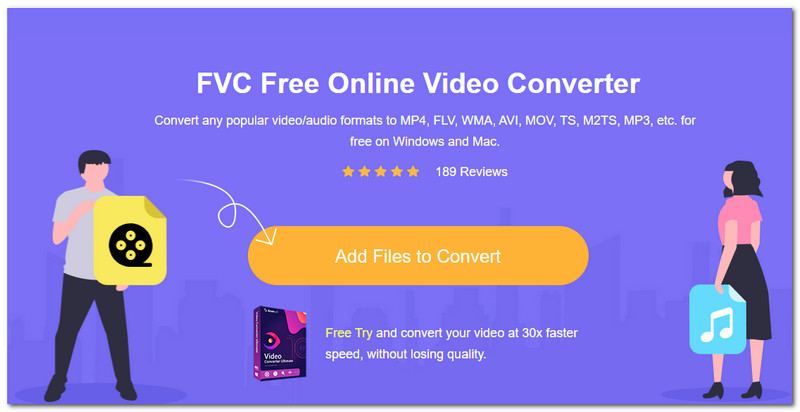 FVC Online video converter is an infamous free tool for everyone. It allows you to convert your video into famous formats such as MP4, FLV, WMA, AVI, MOV, TS, M2TS, and MP3 at 30x faster than any other online converter without losing the quality of your file. Besides, this can be done in just 3 easy steps: Add video file, select output format, and convert. Not to mention the amazing editing tool that allows you to modify the quality of your videos and enhance it for professional use.
To see how this Online can be used, see the instructions below to guide you:
1.
To start, download the FVC Launcher on your computer. Then click Add Files to Convert.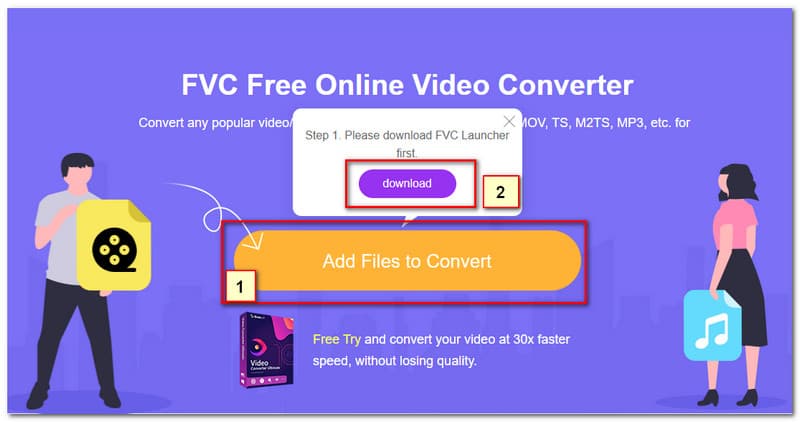 2.
After that, a window will appear where you can select your video files.
3.
Select your video and click Open at the bottom part of the window.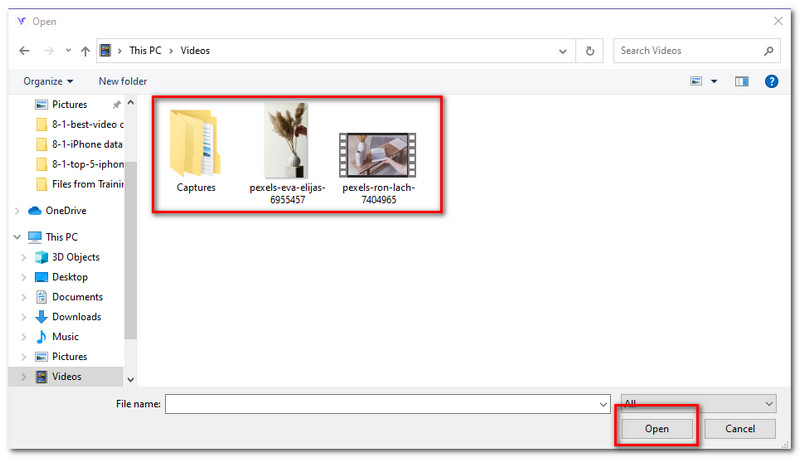 4.
Next, select your preferred Formats at the bottom portion of the interface.
5.
Click the Convert button to start converting.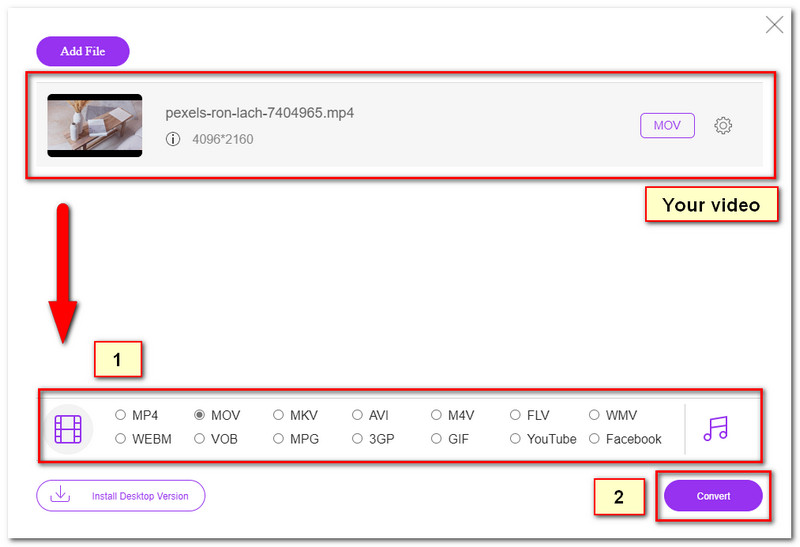 6.
Lastly, a new window will appear where you can choose where you want to save your converted videos. Click Open File then Save.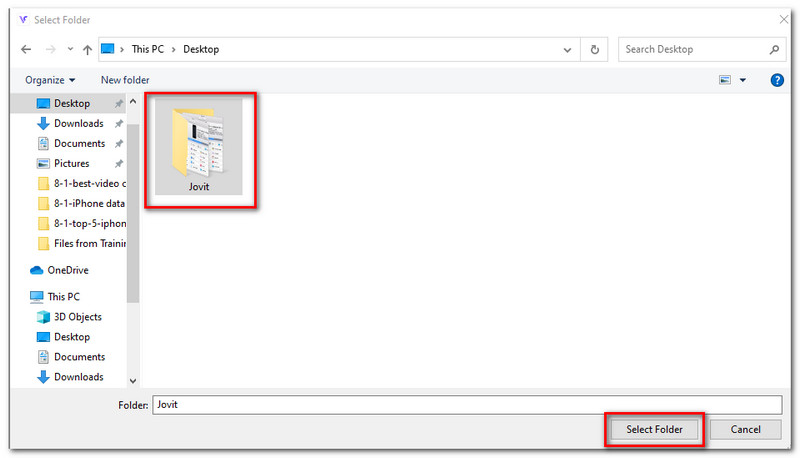 Top 2. Convert-Video-Online.Com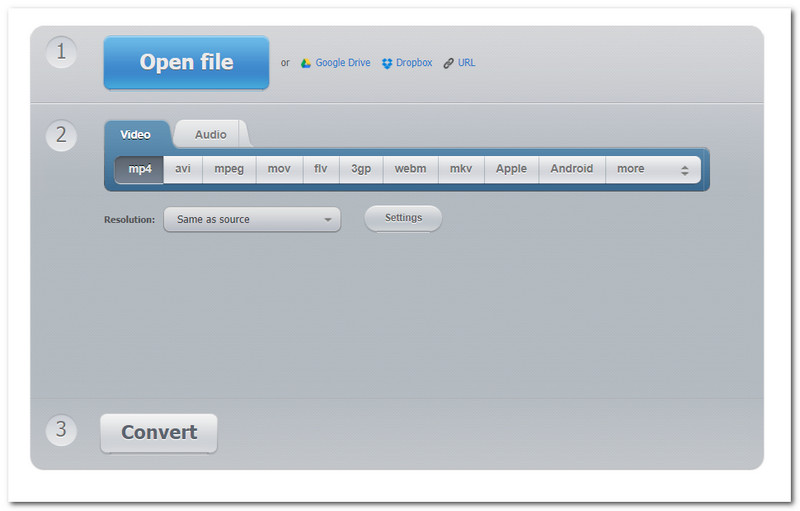 This is a free web app that allows you to convert videos into more than 300 formats that are currently kept on growing. It supports H.265/HEVC. It has an editing tool where you can change the resolution and size of your video in just using your browser.
Besides, you do not need to think about where you can place your files because Convert-video-online-com can give you up to 4GB storage wherein you can upload your video files for free. Furthermore, the best thing about it is it is security guaranteed.
Pros

Free online video converter.
Secured and safe.
Widely supports formats and codes.
Cons

Updates are not that huge.
Limited features.
Top 3. CloudConvert

CloudConvert was launched in 2012 by a German-based conversion site. After a decade, it is one of the most infamous online video converters with over 10,000 customers. The best thing about it is that it supports over 200 formats and mind you, and it is a safe and secured platform that utilizes SSL encryption.
Cloud converter offers a free plan where you can convert video up to 1GB file size and a maximum of 5 spontaneous conversions. However, if you want to embrace its full features you can gradually update your plan for just $8 a month or you may also check numerology plans that are affordable too. Overall, this software is a great and cost-efficient online video converter.
Pros

Instant upload and conversation.
Smooth interface.
Numerous file formats are supported.
Cons

Limited size can be converted.
Few editing functions.
Top 4. Convertio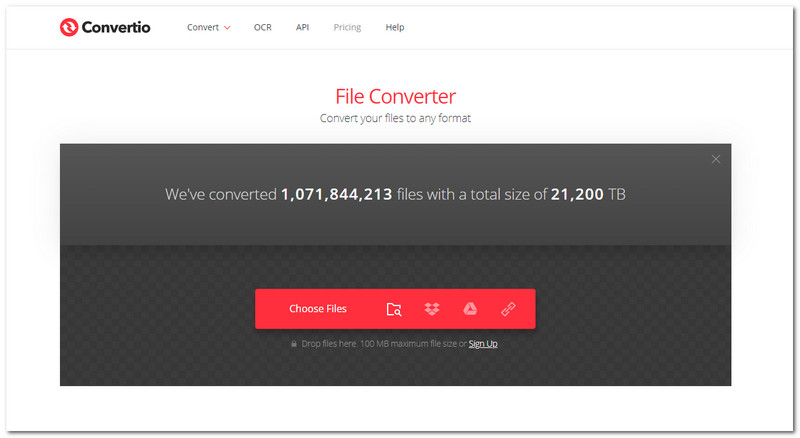 This online video converter will let you convert videos into various formats including the famous MP4, WMV, MOV, AVI, without quality loss during the conversion. It has an intuitive, fascinating, and simple yet elegant interface. Not to mention its ability to convert video with ease, literally. Moreover, this is the perfect definition of a user-friendly online converter.
Pros

Fast and easy to use.
Supported all devices.
Security guaranteed.
Cons

Other options are overwhelming like the Plethora option.
Top 5. FreeConvert.com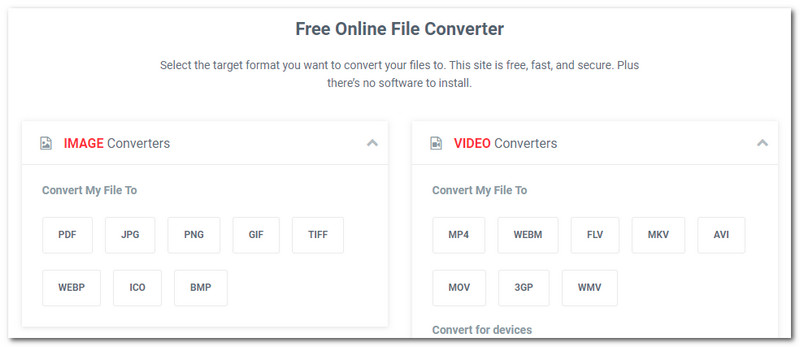 FreeConvert.com is one of the tools you can use in transforming your video formats into a format that is compatible with your phone or computer. This software is as affordable as $9.99 per month that you can cancel anytime. Even though this software supposedly converts videos into numerous formats, however, most of the reviews and feedback from the user are negative.
Pros

Affordable software.
Basics and important features are offered.
Easy to use.
Cons

75% of the feedback is negative.
Flawed video converter.
Part 3. FAQs of Video Converter
Does Any Video Converter Free leave a watermark?
Any Video Converter doesn't leave a watermark, including HandBrake Video Converter and Freemake video converter.
What does a video converter do?
Making your videos compatible with other devices by changing their formats. Other than that, it allows you to compress, enhance, and edit your videos.
To whom a video converter is essential?
Video converters are beneficial to different kinds of persons. Especially those who are professionals working in the media company or work that is connected in graphics works.
Conclusion
To sum up, if your work is inclined with videos, the various video converters mentioned above are perfect for you and we bet you will need them! You may try them, download them for free or buy their full features! Do not forget to share it with your colleagues! We highly recommend Vidmore video converter and the FVC online converter, for they stand out because of what they can offer. These two are the perfect definition of easy-to-use, user-friendly, and cost-efficient software and tool. You can try them for free, now!
Did you find this helpful?
75 Votes
YES

Thanks for letting us know!
No

Thanks for letting us know!
Vidmore Converter
Your complete video toolbox to convert, edit and enhance video.