In-depth VSO Media Player Review: Listing Its Main Features, Offers, and Media Playback Settings
Do you feel sick using regular media players that provide a regular video and audio quality? Because of that, you are desperately looking for an eminent media player for your movie and music files that provides a high video resolution and intuitive quality sound for a better experience. Henceforth, we have prepared for you a comprehensive VSO Media Player review that will help you identify its excellent offers and benefits. And for detailed information, we have also listed for you its overall ratings, pros and cons, its price and offers, what the platform does the software supports, its interface, media playback settings and many more. And just in case that you will not be satisfied with this software, we also find the best substitute media player for it. So, as soon as you are done reading this article review, you are able to discover if VSO Media player deserves to be one of the best media players.

1. Our verdict
Pros

100% free.
Supports and plays almost all videos and audio.
Provides a playlist.
Great and easy to use.
Does not require external codecs.
Compatible with Blu-ray and DVDs.
Provides advanced settings.
Cons

Does not support CD files.
Dark interface.
Overall Rating
100% free VSO Media Player that is known to be a perfect partner for playing your media files because this software can absolutely play and supports almost all movie, video, audio, and music files providing you with a perfect video and audio quality. The good thing about this software is that it can also play media files from your Blu-ray and DVD disc, folder, and files. Most importantly, this software allows you to play your media files in an easiest way.
Easy to use:10
Smooth Playback:9
Interface:9.5
2. What is VSO Media Player?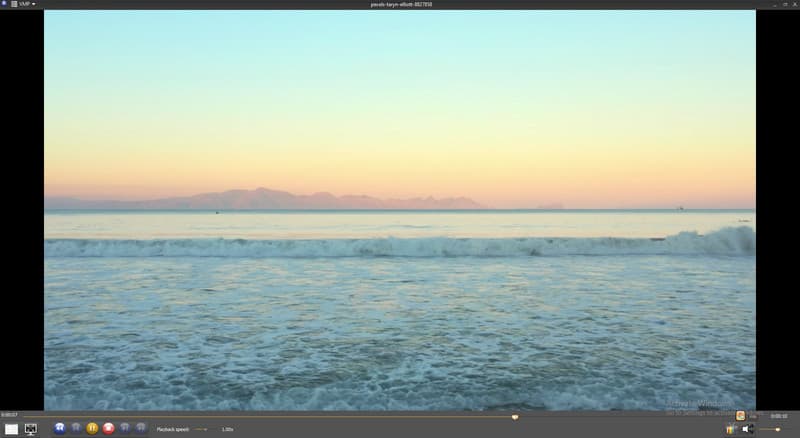 VSO Media Player, is known as a free video player that can totally play almost all audio and video files without paying for it. The good thing about it is that, though it is free, it has no adware and spyware that will disturb you from playing your movies and audios. Moreover, this software can satisfy your experience in watching various movies because it can also play media files from your Blu-ray and DVD discs.
Price
If you are hoping to use this software for free. You do not need to worry anymore because the VSO media player is absolutely free.
Platform
This media player can absolutely be used on Linux, Windows, and Mac computers.
Main Features of VSO Media Player
● Supports multiple languages.
● Provides integrated codecs.
● Allows you to create playlists.
● Supports NVIDIA CUDA acceleration.
● Supports almost all subtitle types.
● Allows you to optimize your video files.
● Provides drag and drop feature.
● Automatically saves the added files in the playlist.
● Supports various audio files extensions.
● Compatible with Blu-ray, and DVD.
3. VSO Media Player review
Interface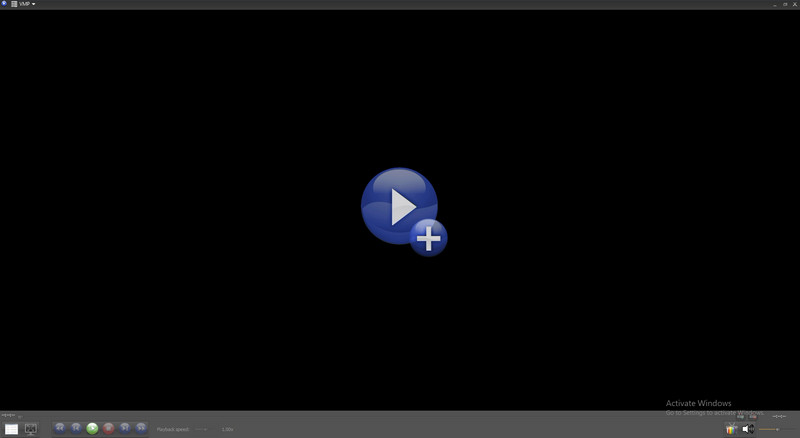 Let us now move on to the interface of VSO Media Player. Upon using the software, we have found out that it has a dark theme or design. Also, it offers a simple and straightforward interface that enables you to use its media playback functions and settings without complication. With that being said, you can easily play and add files on the player in just a few clicks. More so, you can see the audio and speed setting of the player that enables you to adjust the volume and speed of your media files. And the good thing about the software is that it offers a playlist function where all your added files are automatically saved in it so you can play them again all time you want.
Blu-ray & DVD Support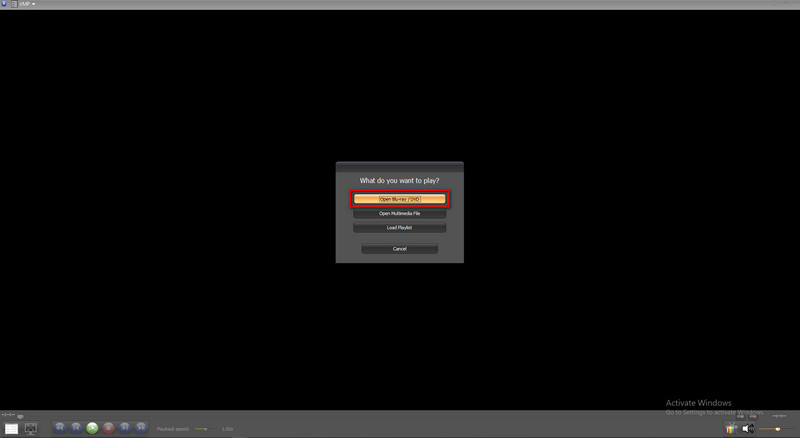 Aside from playing almost all video and audio files such as AVI, DIVX, MPG, MKV, WMV, MOV, XVID, M2TS, MTS, AC3, DTS, MP3, WAV, WMA, FLAC, and more. VSO media player can also play Blu-rays and DVD ISO files as well. In addition, it also allows you to plug in additional decryption support from AnyDVD.
Playback Settings
Moving on to the performance and functions of the playback settings of VSO media player. This software allows you to easily drag and add your files on it for a perfect media playback experience. Moreover, once you have played any media content such as video, movie, audio, music and images on this software, you can surely enjoy it because it allows you to adjust the volume, and speed of your videos and audio. Also, you can change the size of the screen. And the good thing about this media player is that it offers an editing setting that lets you enhance the quality of your videos and images.
Other Features
Let us now discover the other features of the VSO media player. Thus, we have listed the following details below.
Additional Features of VSO Media Player
● Offers edit settings of text subtitles: font, color, size, etc.
● Offers a control settings of image: brightness, contrast, shadow, etc.
● Use GDI or Direct3D.
● Provides multicore support.
● Suitable for other languages.
● Supports AVCHD ISO files.
● Can play HD videos.
● No adware, and spyware or toolbars.
4. FAQ
How can I play audio and video files on VSO media player?
1. Download the software on your computer. 2. Then, begin to launch the software. After that, you will see the interface. Also kindly click the plus sign button (+) located at the center. 3. After that, click the open files and you can choose your preferred media files. 4. Just wait for the few seconds it will be played automatically.
Does it take too long to download VSO Media Player?
Definitely no, because once you have searched for the VSO media player on the web browser, you will see the download now. Just click it and it will automatically be downloaded on your computer.
Can I use a VSO media player on my phone?
Certainly yes, because this software is not just compatible with PCs but with Android and Iphone devices as well.
5. Best alternative - Aiseesoft Blu-ray Player
Assuming that you want to try another eminent media player aside from VSO media player. We would like to present to you the Aiseesoft Blu-ray Player. This software is also perfect for playing movies, music and images providing you a perfect media content quality. Thus, you can try it as we have listed its features below the following.

Aiseesoft Blu-ray Player
One of the most outstanding alternative media players to VSO media player that can help you seamlessly playback your media files.
Easy to use.
Safe to use.
Offers a free version.
Supports and plays HD videos.
Can play ISO photos with high-definition images.
Enables you to play movies and audio from Blu-ray and DVD disc/folder/ISO files.
Conclusion
For the conclusion, after knowing the offers and benefits that you will get from this media player software. We would like to know if this article review has greatly satisfied and helped you meet your concerns by sharing it with others. On the other hand, if you are not convinced that the VSO media player is one of the best, we push you to try using the Aiseesoft Blu-ray Player that enables you for excellent media playbacks.
Did you find this helpful?
344 Votes
YES

Thanks for letting us know!
No

Thanks for letting us know!
Aiseesoft Blu-ray Player
A universal media player for Blu-ray, DVD, video and audio.