Review JRiver Media Center for Seamless Media Playbacks: Analyzing its Amazing Offers
Are you looking for an amazing media player for your media playbacks? As we would want to help you solve your concerns, we tried our very best to look for the finest media player. Consequently, we have found the JRiver Media Center that will let you seamlessly playback all your media files producing amazing video and audio quality. In relation to that, we have also analyzed its best offers together with its exceptional features and media playback settings. Also, we have sought out the overall rating of the program along with its pros and cons, price, what platform it can be used, what media file formats it supports, and what is the other media player option for it. For that reason, you can fully distinguish the reasons why Jriver Media Center is excellent for playing your movies and music.

1. Our Verdict
Pros

The software offers a free download
Provides a customizable interface and support for plugins.
Supports a wide range of media formats.
Provides search tools such as Search JRiver, the Wiki, and Forum.
Compatible with Microsoft Windows, Linux, and Mac OS X operating systems.
Can be used on systems with a 600 MHz Pentium processor.
Provides high-quality video and audio output.
Can rip, burn and play CDs and DVDs
Supports any subtitle type.
Cons

Complicated interface.
Overall Rating
Proceeding to the overall rating will give you a hint of what JRiver Media Center software can totally offer to you. In relation to that, this media player has good and perfect media playback settings that allow you to choose what media files you would want to playback whether it be videos, images, television, radio, audio, and files from the cloud storage. In addition, you can also choose your preferred theme because it offers a customizable interface. Most importantly, this software can playback almost all media files and can play HD videos directly from the internet.
Easy to use:9.5
Smooth Playback:9.5
Interface:9.5
2. What is Jriver Media Center?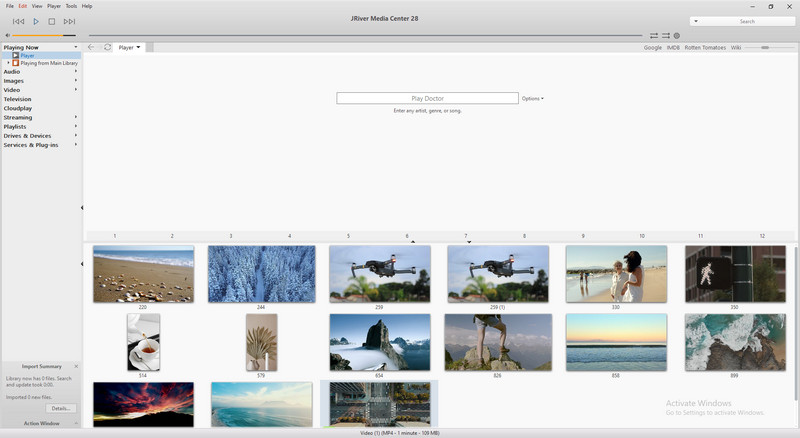 JRiver Media Center is the most outstanding option for seamless audio, image, television, and video playback. For audio, this software can absolutely play all your music files from your computers providing an audiophile quality. When it comes to video playback, this software will allow you to watch your favorite movies that offer the highest quality video with no setup needed. In line with that, you can also watch popular television shows over the internet. Plus, it also lets you know the weather may be local or international. And if ever you want to view your photos, you may do so because JRiver Media Center supports any image file format providing various features such as editing the image files. With that said, the following details are enough reasons for how this media player becomes essential.
Price
If you are hoping to use this media player with almost all of its features without paying for it. Well, I am glad to say that Jriver Media Center offers a free download. For that reason, you can enjoy playing all your media files for 100% free. But if you want to experience its complete features and offers, you may purchase some of its licenses like the Master License for only $79.98, this license is highly recommended since it can be used for Windows, Mac, and Linux along with its most recent updates of the JRiver Media Center. You can try it now!
Platform
JRiver Media Center Software can work well with Windows and its different versions, Mac and Linux as well. However, for some cases, if you have purchased the Windows license, unfortunately, it won't work on Mac that is why it also offers a Mac License.
Main Features
Main Features of JRiver Media Center
Can play Blu-ray, Netflix, TV, Youtube, and online videos.
Can play any image with high-quality resolution.
Can connect to TV, projector, and audio-video receiver for movie playback.
Can play a wide range of video and audio file formats.
Can play with Linux, Windows, and Mac.
Can organize a large library of files.
Can play audio, and music files.
3. JRiver Media Center Review
Dual Interface on JRiver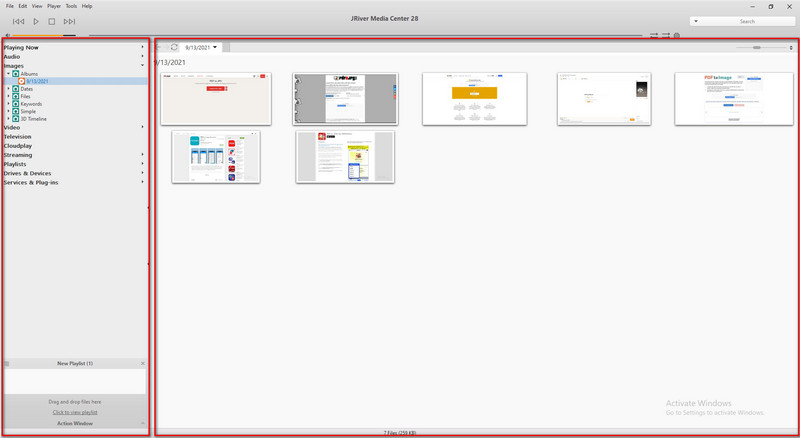 With its dual interface, you can fully enjoy and sight all your media files while playing them. Also, it allows you to be guided on what setting you are using so you can track its media playback setting on where it belongs. For example, if you click the Images function placed on the upper-left side of the player, then it will show you the related features such as albums, dates, files, keywords, simple and 3D Timeline.
Smartlists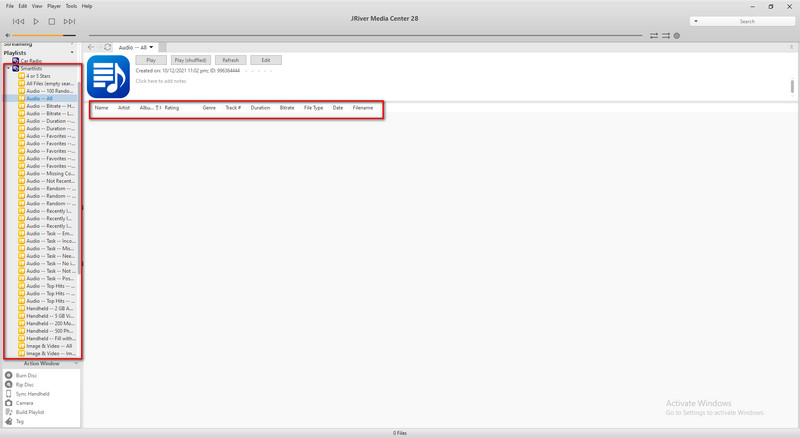 This media player tool is perfect for creating smart lists which are also known as Smart Playlists in other software. As a result, this feature allows you to view the artist, album artist, channels, conductor, genre, mood, and replay gain of your files. Also, you can add Play charts and Playlist groups. For that reason, you will be able to organize and keep all your media files properly allowing you to access all your files easily.
User Interfaces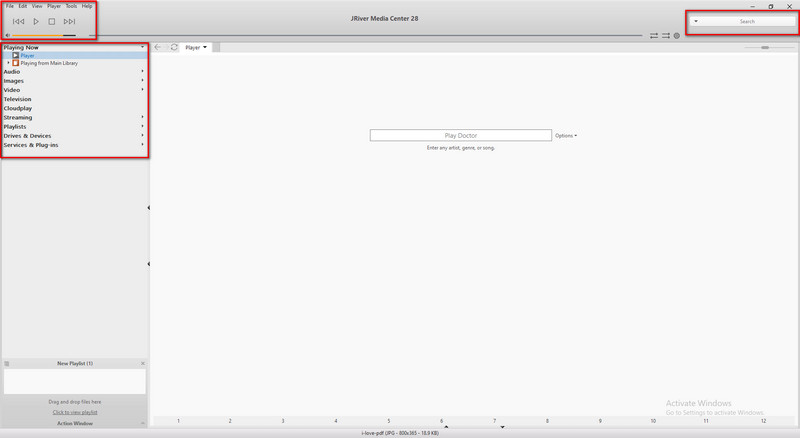 As I had the chance to install and use JRiver Media Center, I got to experience it personally. So, upon using it, at first, I was a bit confused on how to playback media files until a few minutes had passed, I finally found out where I can play my media files from my file folder. It was a bit confusing at first but when I mastered using it, I personally enjoyed its unique offers starting from the media playback settings up to the services and plugins settings. All in all, though this software is a bit confusing for a first-time user like me, I must say that it is still extraordinary because of its unique features.
CD/DVD Support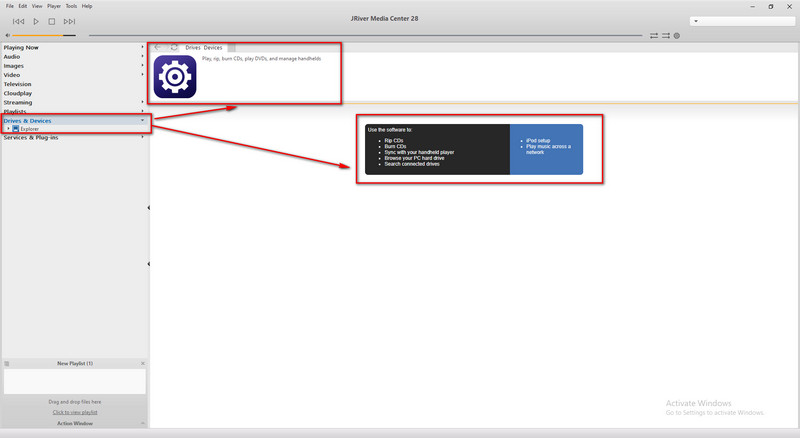 Regarding playing CD and DVD files you can also use this Jriver Media Center because it absolutely supports and plays media files from your Blu-ray, CD, and DVD files. Henceforth, you can use the software to rip CDs, Burn CDs, Synchronize with your handle player, browse your PC hard drive, and search connected drives. In addition, you can also set up an iPod and play various music across a network.
Theater View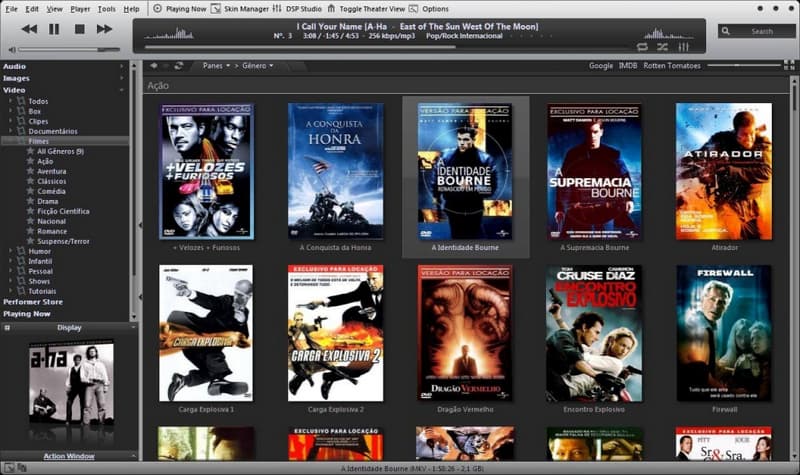 This is also one of the unique features of JRiver Media Center software because, throughout the Theater View, it enables you to add, edit, remove, nest, and sort different interface themes giving you an ambiance of a cinema or theater view. In addition, with the theater view, you can fully view all the suggested movies, videos, music, and images on its interface. For that reason, you can fully choose and select what media files you prefer to play.
4. FAQ
Does JRiver support Spotify?
Certainly yes, but you have to use a WDM driver for Media Center first so you would be able to use the Spotify player.
How do you set up a JRiver TV?
To set up a JRiver TV, kindly go to the general settings. Then select your country from the options and begin to type your postal code in the box. And it is already done.
Which is better? JRiver or VLC?
Though JRiver is not free for its unique features, this media player software is still better than VLC because JRiver offers a free download allowing you to use almost all of its features.
5. Best Alternative - Vidmore Player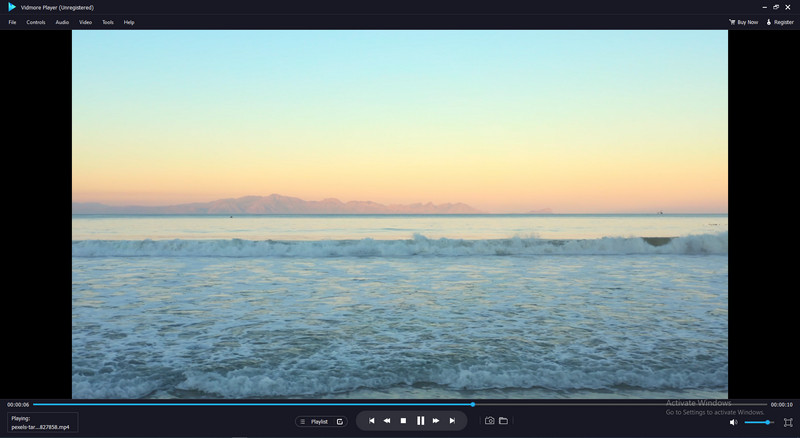 Price: $19.95
Platforms: Windows and Mac
Just in case that you were not satisfied using Jriver Media Center. We highly recommend Vidmore Player as one of the JRiver Media Center alternatives. In line with that, the Vidmore Player allows you to play almost all video file formats, including Blu-ray, DVD disc/file/ISO files, 4K, and 8K UHD videos with perfect quality video.
What's more interesting about this Blu-ray player is that it allows you to try it for free and guarantees you a 30-day money-back once you purchase the software. Furthermore, this software allows you to edit your videos to enhance them. And it also provides a snapshot tool where you can capture the screen while playing the movie. Also, it has a playlist set where it enables you to keep and store your media files securely. With that being said. Vidmore Player is a perfect substitute for JRiver Media Center.
Conclusion
Lastly, with all the information that was written above about JRiver Media Center, I hope that I have discovered its unique features and excellent offers for you. If ever you are convinced to use this media player. Kindly share this article with others so you may help them as well.
Did you find this helpful?
358 Votes
YES

Thanks for letting us know!
No

Thanks for letting us know!
Vidmore Player
Best media player for Blu-ray, DVD, 4K video and audio.