QuickTime Player Review: A well-known Free Multimedia Player, The Leading Choice of Every Apple Users
Have you gathered many game videos? Maybe you are a vlog follower and have stored many impressive vlog shows, looking for a video player that will play your videos? Or you just want to stay home and watch movies and play music all day? Great! QuickTime Player will provide it for you. It is super simple and this software handles videos, sounds, music, and more! To know more about this application, let us review its features and functions.

1. Our Verdict
Pros

Free download with all devices.
QuickTime player for Mac is regularly updated.
It is safe and secure for Mac.
Simple and clean interface.
Supports basic video editing.
Support live streaming.
Direct uploads to social channels.
Cons

The Pro version is free for basic operations only.
QuickTime player for Windows is not available now.
It does not provide security updates for Windows.
Required third-party codecs.
Offers limited file formats.
Overall Ratings
It will put a smile on a lot of users that the application they are using is beneficial for them, and the great thing about QuickTime Player is that it is manageable. In addition to this, it has a lot of versions that you can choose and what the best Pro version suits you.
Easy to use8.5
User-friendly8.0
Smooth playback8.5
2. What is a QuickTime Player?
QuickTime Player is a well-known and easy-to-use multimedia player and it is developed by Apple. Furthermore, it has become a major choice among Mac users and this media player tool is best for playing and watching almost all media file extensions including AIFF, WAV, DV-DIF, MP3, MPEG and many more. In addition, aside from playing video files, it also allows you to playback audio and music.
Price
QuickTime is free for Mac and Windows. However, you can purchase the QuickTime Pro versions because it can offer you a lot of features you will love. Moreover, all the QuickTime Pro versions can be purchased for $30. Take a look at their differences at the chart below:
| | | |
| --- | --- | --- |
| QuickTime 6.4 | Installer for Windows | Contains a link to a previous of Quicktime 6.4 for Windows |
| QuickTime 7.6 | For Windows | Increase reliability, improve compatibility and enhance security. |
| QuickTime Broadcaster 1.5.3 | For Mac | Improves audio/video synchronization when recording broadcasts to disk. |
| QuickTime Player 7 | Download for Mac OS X v10.6.3 | Supports older media formats such as QTVR. Interactive QuickTime movies and MIDI files. It also accepts QuickTime 7 Pro registration codes, which can turn on QuickTime Pro functions. |
| QuickTime 7.7.9 | Download for Windows | Improves security and it is recommended for all QuickTime 7 users on Windows. |
Platform
QuickTime is developed by Apple, and compatible with macOS, and also works on Windows, However, Apple ceased support for the Windows version of QuickTime in 2016.
Features
QuickTime is popular for its various features, mostly available in the Pro version. Accordingly, do you want a user-friendly application so you can edit a movie quickly? QuickTime Player is best for providing the basics video edits like trim, rearrange, rotate and merge video clips. More features you can enjoy below:
● You can play images, audio, and other content.
● Splitting a video or movie into multiple clips and creating a recording of your full screen, or just selecting a section of it.
● It can handle a wide range of pictures, videos, and panoramic image formats.
● You can use QuickTime Broadcaster to stream live videos or stream your favorite online games.
The good thing about this application is all the media files you apply with the player can occur directly and upload it to social media websites like Youtube, Facebook, and Vimeo.
3. QuickTime Player Review
Interface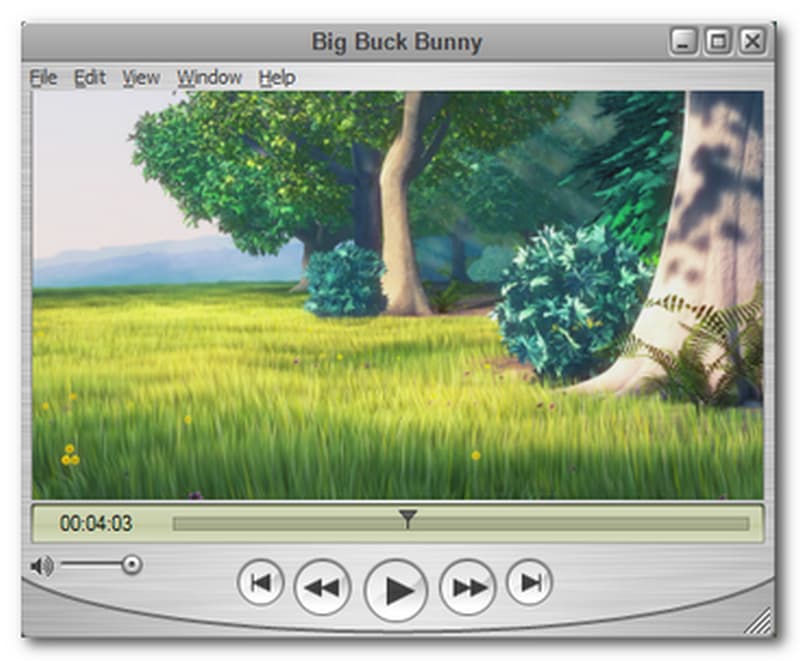 It is simple, clean, and it has an interactive interface, it is not uncluttered so it never gets in the way of what you're watching.
Support Formats
Here are the supported file formats in QuickTime. If you want to appreciate various formats, you may continue to purchase QuickTime Pro.
| | |
| --- | --- |
| Movie | MOV, MP4, M4V, MPEG-2, AVI, JPEG and more. |
| Audio | M4A, M4B, M4P, MP3, AIFF and WAV. |
Streaming Support
QuickTime player has its streaming support. QuickTime Broadcaster 1.5.3 will let you create professional-quality live events quickly, effortlessly, and budget-friendly. It allows you to improve your audio and video synchronization upon recording broadcasts.
Compatibility
QuickTime is also compatible for AVI, AVR, DV, OpenDML, and other professional digital video formats.
Plug-in Support
Because QuickTime is backed by Apple, it supports several plug-ins to provide more features and options. Nevertheless, plug-ins are essentially meant for Mac users only. Discover what is the QuickTime plug-in that you can download and can be used for playing videos and some 3D content.
● QuickTime plug-in for Chrome.
● QuickTime plug-in for Internet Explorer.
● QuickTime plug-in for Firefox.
4. FAQ
How to download QuickTime player on Windows?
It is developed by Apple but can be installed on Windows by visiting the official Apple downloads website. After downloading from the Apple website, Windows users have an option to choose where the installation file and final application are installed.
Can I edit in QuickTime player?
Definitely yes! QuickTime player offers basic editing features. To get the full program, you can purchase the QuickTime Pro.
Is QuickTime player free for Windows?
Yes, it is free for windows. However, it is unsafe because they would no longer provide security updates.
5. Best Alternative - Vidmore Player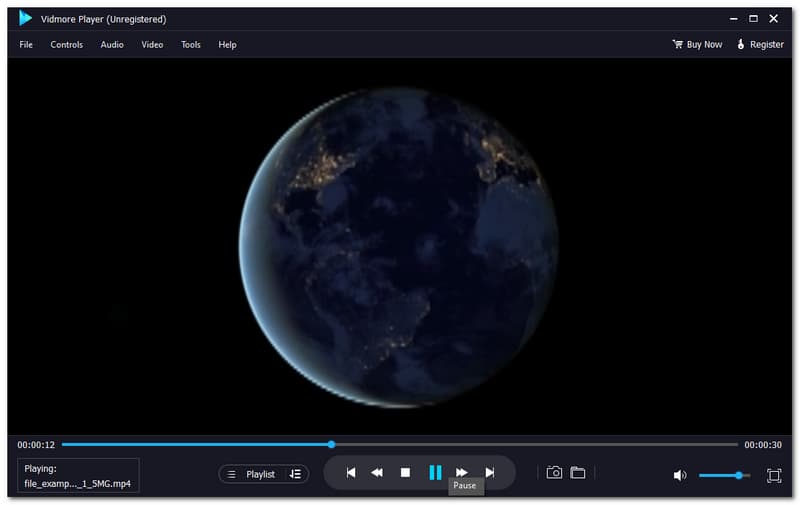 Vidmore Player is the best alternative for QuickTime Player because it is all-around playback for multimedia files. It's free yet has a lot of features to enjoy. Plus, it is 100% clean, safe, and secure with all platforms. But if you want to purchase it, the best thing about this application has a 30-Day money-back guarantee. In addition to this, it supports all common videos and audio file formats unlike QuickTime because it has only limited formats.
Moreover, Vidmore player assures you to produce not only good quality but an excellent quality image, audios, and videos, what's more? It has seamless blu-ray playback, what does it mean? It allows you to play Blu-ray discs, Blu-ray folders, and blu-ray ISO files yet it still maintains the quality of a sound same as HD image quality.
Conclusion
To conclude, as we review QuickTime, we determine that it is good to use for editing a video. Even though it has limited file formats, still you can make a better movie and share an impact on the online world. Moreover, we also learned how to use the application. At last, if you don't want to resume using QuickTime, you may try Vidmore Player for better results.
Did you find this helpful?
169 Votes
YES

Thanks for letting us know!
No

Thanks for letting us know!
Vidmore Player
Best media player for Blu-ray, DVD, 4K video and audio.