Ardour Review: Create Music using This Audio Recorder, Fit For All Operating System
It is essential to have a practical audio recorder. Not just to record your voice through your computer's microphone, but to make your audio into a piece of Music. Did you know that there is an audio recorder that focuses not only on the audio recording but also on editing your audio and mixing them to create wonderful music? For this reason, we will present you to Ardour. It is open-source and has the power to record, edit and mix your audio. Also, it is excellent for professional use, and it is not advisable for beginner users. However, Ardour is easy to learn. Moreover, the good thing about this is it is perfect for Windows, Mac, and Linux. So much for that, let's get started with this Ardour review.

1. Our Verdict
Pros

You can import audio from your hard drive.
It is perfect for professional users.
It is perfect for professional users.
It allows you to export with numerous formats.
It allows you to export with numerous formats.
Cons

It is not free to use.
It is expensive.
A lot of plugin options.
You need to purchase Ardour before using it.
It isn't straightforward to use for a beginner.
The Linux version relies on the jack so it can function correctly.
Overall Ratings
Easy to use:8.0
Interface:8.0
Features:9.0
2. What is Ardour
Price: Starts at $1. It is a voluntary donation
Platform: Windows, Mac, Linux
Main Features
Ardour is a digital audio workstation, and it is a hard disk recorder. In addition to this, it is a competent tool perfect for professional use. You can use this tool to record, mix multi-track, and edit audio. Please take a look at the features below:
◆ It is a flexible recording.
◆ It has unlimited multichannel tracks.
◆ It offers editing tools.
◆ It has a solo and listening model.
◆ It provides soundtracks.
◆ It has a monitor section.
◆ It lets you take control of the mixing.
◆ It has inline plugin control.
◆ It offers mixed groups.
◆It enables you to produce CDs.
3. Ardour Review
Recording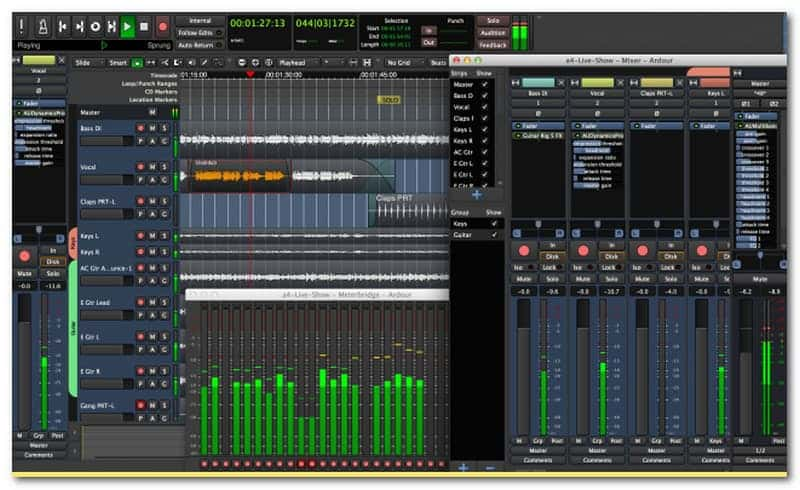 In the recording process using Ardour, you do not need a prior setup. The accurate tape-style transport of Ardours allows some combination of master record and individual track arming every time. It has two modes: per-track setting of layered and non-layered recording. Also, an option called flexible input monitoring lets you take control with individual minor buttons. Furthermore, if you are not familiar with a punch-in and punch-out that is included in the recording process, it allows you to set numerous ways, such as combining it with the loopback. Moreover, it has a feature of Stop and Forgets and enables you to cancel the recording, and you can also recover the disk space right away.
Unlimited Multichannel Tracks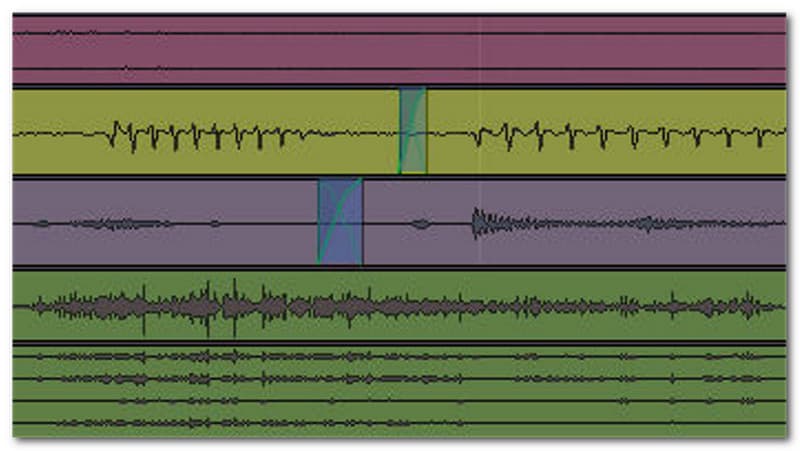 The good thing about Ardour is it has no limits on tracks, plugins, inserts, buses, and sends. There are times that tracks include overlapping layered, non-overlapping, and actual destructive regions. You can also set the track to mono, stereo, and multichannel. On the other hand, flexible plugin panner architecture allows every sensible panning of multichannel to track into buses. Also, multichannel tracks have single outputs. A multichannel track can be placed on a different mixer strip for panning and processing, where they still keep the benefits of one-touch recording and editing.
Editing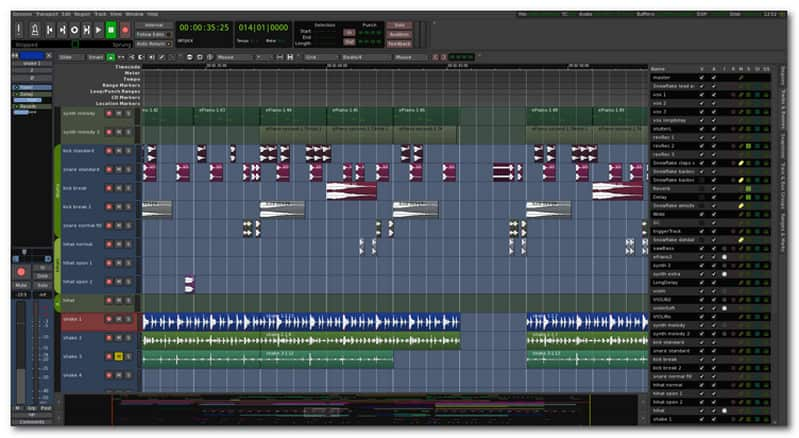 Ardour offers editing tools like drag, trim, split, time-stretch, and supports layer regions. In addition to this, Ardour also contains a crossfade editor and beat detection. What's more? Non-destructive, non-linear editing with unlimited redo, undo and take a snapshot. Moreover, you can choose what you think is the best with these three; overlapping regions, opaque regions, and transparent regions. There is also a vertical stacking mode for displaying overlapping regions, strip silence, and more.
Soundtracks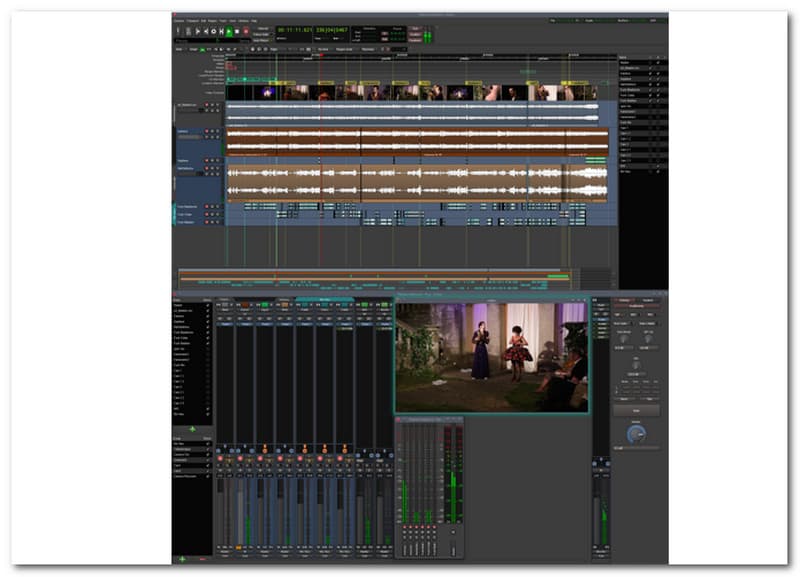 Here are the features of soundtracks that you must know; please see below:
◆ You can import a single video, and it is your choice to extract the soundtrack from it.
◆ You can display a thumbnail or frame-to-frame timeline of your video.
◆ You can separate a video-monitor window and a full-screen display of your imported video in sync.
◆ You can use the lock audio and MIDI regions to your video, and you can move regions with your video frame rate.
◆ You can export your video and start, cut, and end. Also, you can add blank frames to your soundtrack.
Mixing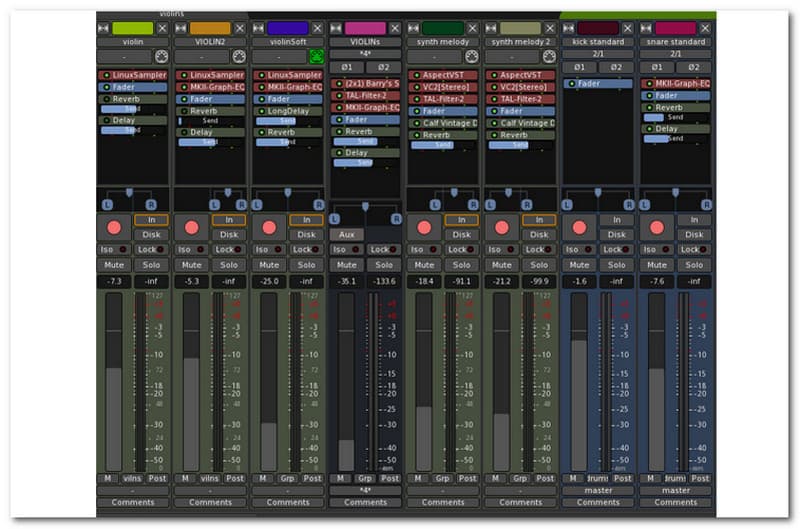 There are seven types of mixing that we will discuss with you one by one. Mixing is one of the essential features of an audio recording, especially if you have a professional audio recorder like Ardour. So, let us catch a glimpse at every detail of Mixing.
◆ Routing - you can route anything to anywhere. It enables you to connect Ardour tracks into hardware. Or, other applications, input, output, network, inserts, etc., and manage all in the same way.
◆ Solo/Listen Model contains AFL or PFL, solo-in-place, solo-in-front control, solo isolate, and solo lock modes for every mixer strip.
◆ Monitor Section - it includes an optional monitor section, complete with dim, mute controls every channel and globally, and cut.
◆ Inline Plugin Control - even if you will not open the plugin editors, you can display plug-in parameter control right away with inline on the mixer strip. It also has drag-n-drop plugins within tracks. Plus, you can create track templates with a complete plugin chain and with predefined settings.
◆ Panning - here is where you can see the homo stereo balance. It also includes true Stereo panning with independent width and position.
◆ Automation - it consists of Write plus Touch. It also provides samples of accurate automation, and it has full copy-n-paste. The good thing is you can move the automation data with regions.
◆ Mix Groups lets you group the control basic track such as record enable, mute, and solo. Not just that, it also includes share selection behavior, monitoring state, colors, and more.
4. FAQs of Ardour
Is Ardour safe?
Yes, Ardour is safe to use, and according to them, they will never share your data unless the law requires it. In addition to this, they do not use or sell your data for marketing.
Is Ardour free?
Even though Ardour is open-source, the subscription cannot be used as code to Ardour. But, it is a subscription because Ardour supports its development, and it gives access to the latest stable builds.
How can I import audio into Ardour?
To do that, click the CLTR plus I. Or, Go to the menu. Then, select the Session. After that, click Import. You have a choice to add the audio you prefer.
5. Best Alternative - Aiseesoft Screen Recorder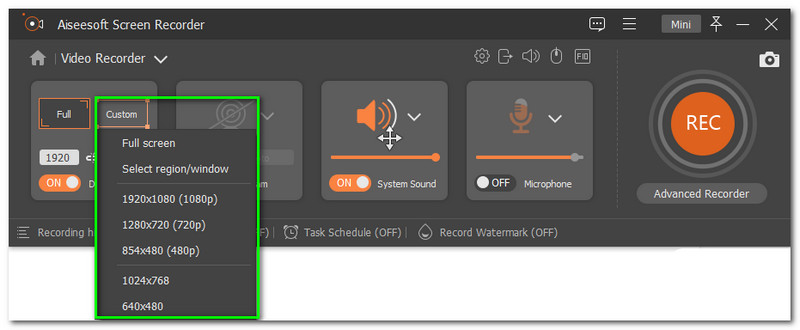 We are enlightened that Ardour can turn your audio into perfect Music. It is also great to use for professionals. However, it is not user-friendly and manageable. If you are a beginner and want to try an audio recorder, Ardour is not a good suggestion. Nonetheless, Ardour's alternative is Aiseesoft Screen Recorder. Do you want to know why? If yes, allow us to elaborate on it for you better.
Conclusion:
Knowing Ardour's features, price, and platform is a great experience. Upon reading this post review, we hope that you learned a lot, and it will become beneficial for you, especially the questions, answers, and alternatives that we provide. Till our following review!
Did you find this helpful?
129 Votes
YES

Thanks for letting us know!
No

Thanks for letting us know!
Top Review for Audio Recorder
Aiseesoft Screen Recorder
Capture every moment in desktop, browsers, programs and webcam.
Aiseesoft iPhone Unlocker
Get into locked iPhone iPad iPod without password or Apple ID.