Media Player Classic Review: All-Around Player for Windows
There are times that you are tired and just want to relax with your family. Well, good news! Media Player Classic allows you to enjoy and feel comfortable at home from the computer. How? Watch your favorite series, and movies as well as play your favorite music! In this article, we will dig more into how this software brings comfort to the users. Also, we will talk about what this software can do and what it offers. Does it have multiple features that can satisfy the needs of the users? Or how does it function? Let us go on and start reviewing this software.

1. Our Verdict
Pros

Light-weight.
All-around player.
Multi-languages support.
Support multiple formats.
Customizable.
100% FREE.
Cons

Does not stream
Not cross-platform
Overall Ratings
Media Player Classic is good and what I love about this is that it is 100% Free and it is customizable. Plus it is light-weight while using it.
Easy to use:8.5
User-friendly:8.5
Smooth playback:8.0
2. What is Media Player Classic?
Media Player Classic is a free and all-around media player that supports every common video and audio file format that is available for playback and this software program lets you play multimedia content on Microsoft Windows PC devices. The important thing is that it is completely free. What's more? It has 0 spyware, 0 ads and no user tracking. In addition to this, you can add numerous audio, subtitle, and video tracks.
Price
Media Player Classic download is free, you don't have to pay for anything because it is totally free. Go on and try it now. However, due to the lack of programmers familiar with the C++ coding language, they were planning to stop developing the project. Yet, you can still download and install on older and recent Windows OS.
Platform
Media Player Classic is for Windows and it runs on older and newer Windows such as; Windows XP, Windows SP3, Windows Vista, Windows 7, Windows 8, Windows 10, etc.
Main Features
● Capable of VCD, SVCD, and DVD playback.
● MPC has built-in codecs for MPEG-2.
● Video support for subtitles and codecs for LPCM, MP2, 3GP, AC3, and DTS audio.
● MP4 and MPEG-4 Timed Text support.
● Dark mode.
● Compatible with RAR5 formats.
● Shuttle PN31 remote control support.
● Support multi-monitor configuration.
● Creation of minidump when MPC HC crashes.
● Language Translation.
● YV12 Chroma Upsampling pixel shader.
● Better support for Windows Vista.
● Support for Enhance Video Enhancer (EVR).
● Pixel shader to convert BT601 - BT701.
● On Screen Display (OSD)
3. Media Player Classic Review
Best User Interface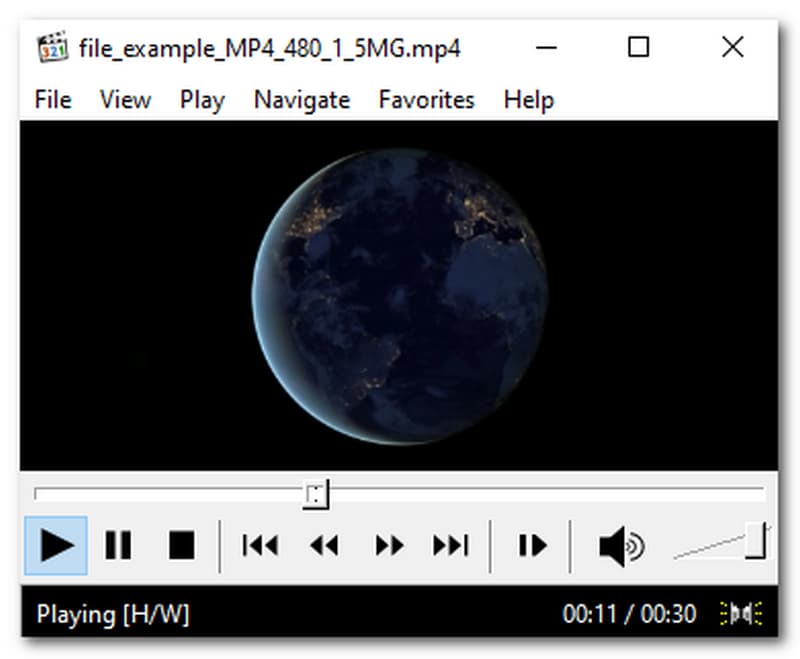 Media Player Classic Home Cinema was derived from an older Media Player Classic and the interface is based on the Windows 95/XP Media Player. In addition to this, the difference is that the Media Player Classic Home Cinema menu and features are far better organized. Media Player Classic menus do not change that much as VLC's do when you are in full screen more, and it is easier to remember everything.
Best Audio Support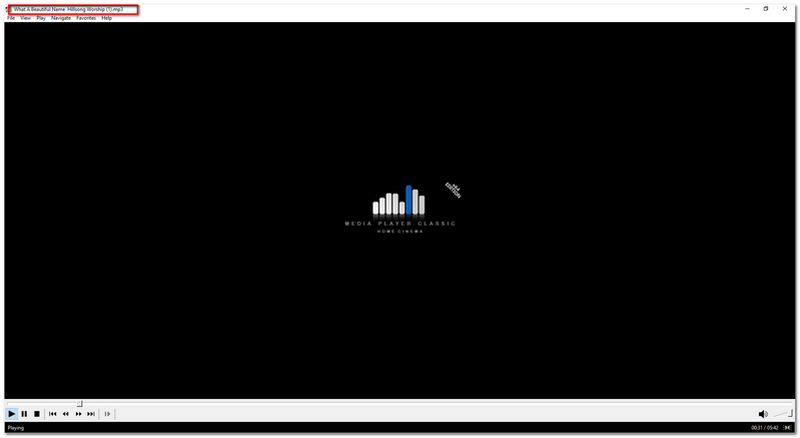 Media Player Classic Home Cinema played WAV files up to 96kHz/32-bits, and all the standard compressed formats, including MP3, M4A, FLAC, APE, and even Opus. However it failed with VQF files which is a very old codec, but so does everything else. In addition to this, Media Player Classic Home Cinema plays Windows Lossless just fine and the program was even more responsive when switching tracks.
Audio and Video Compatibility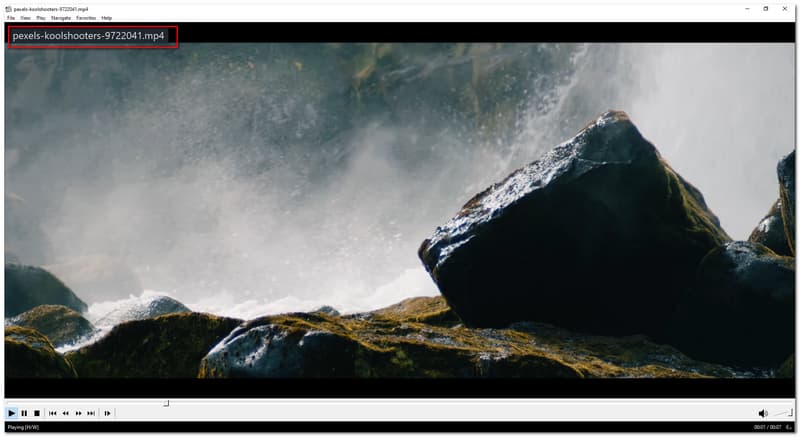 The good thing about Media Player Classic is that it has wide compatibility. This software allows this to prevent compatibility problems that occasionally we can experience when playing a certain content. See the chart below:
Physical media
CDs, DVDs, Video CD's, Blu-ray discs.
Audio
AIFF, Apple Lossless, AC-3, DTS, FLAC, MPEG, True audio, Wavpack, WAV, MP3, AMR, Ogg Vorbis, MusePack, and Real audio.
Video
AVI, MPEG, DVD-Video, Webm, MP4, QuickTime. Real media, Windows Media Video, Shackwave Flash, 3GP, Indeo, and Real script.
Subtitle Support
Media Player Classic Home Cinema or MPC-HC supports subtitles in different formats (SRT, SMI, SUB, SSA, ASS, TXT and more.). Moreover, this media player also includes an option and you have a choice to automatically upload it or download subtitles from online subtitle providers, for example: OpenSubtitles.
TV Tuners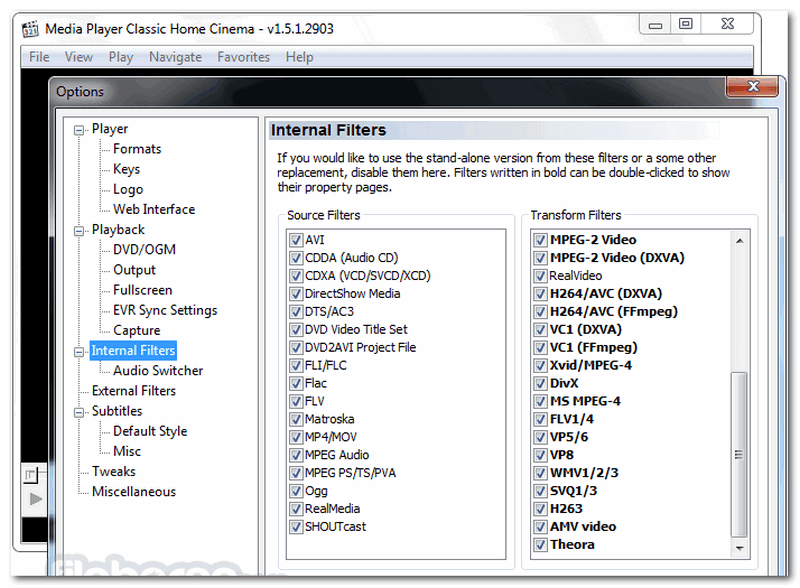 Media Player Classic supports playback and recording of television. For you to be able to use it, make sure that TV Tuner is installed.
Direct Show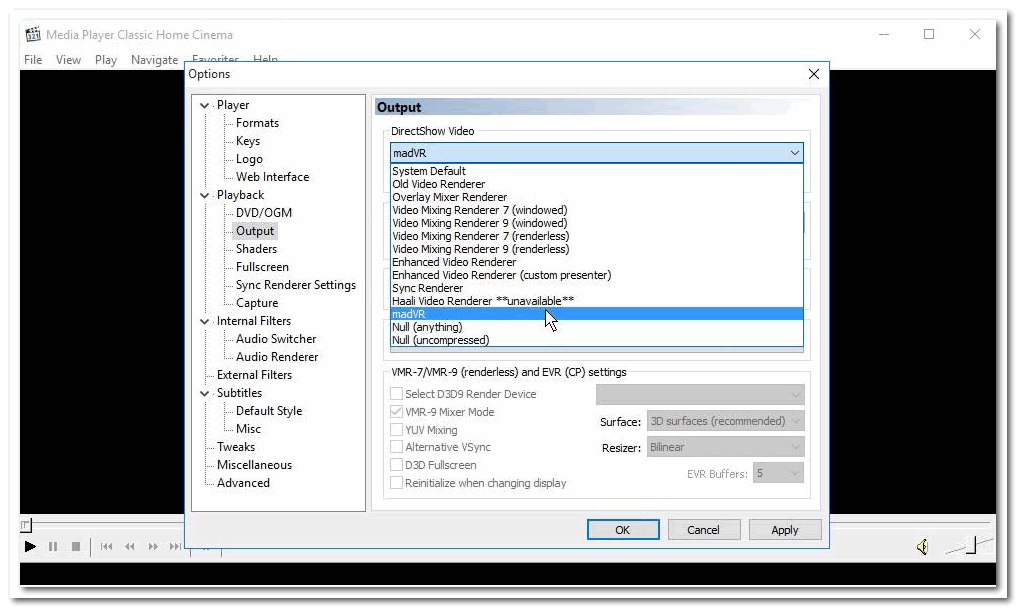 First and foremost, Media Player Classic is based on DirectShow architecture and accordingly, it automatically uses installed DirectShow decoding filters. To illustrate, after the open source DirectShow decoding filter, ffdshow has been installed fast, and with high-quality decoding and postprocessing of the MPEG-4 ASP, H.264, and Flash Video formats is also obtainable in Media Player Classic Home Cinema and of course it can play videos in these formats directly without ffdshow.
In addition to this, Media Player Classic provides DXVA support for newer Intel, NVIDIA and ATI video cards when using an H.264 or VC-1 codec. What does it mean? It provides hardware-acceleration for playback.
Moreover, Media Player Classic can also use the QuickTime, RealPlayer, and Shoutcast codecs and filters but make sure that it is installed on the computer so it can play their native files. Plus, Media Player can use an INI file in its application folder.
4. FAQ
Why can't I play a certain video?
If you are having trouble playing a video, try to use this solution. In the start menu, click the shortcut called "Reset to recommended settings". After that, load the file in the MediaInfo tool. Now, you have to text the file in Media Player Classic.
Why am I seeing glitches in the video?
Oftentimes, hardware acceleration is not working correctly. To fix that, try to click Options and choose Internal Filters and then click the Video decoder. Now set the "Hardware decoder to use" to "None" and then reload the video. But if this solution does not solve the issue and your video plays correctly in other videos then kindly make a bug report.
Why can't I play AVI files?
One of the reasons why you are not able to play any AVI files at all may be because the AVI source filter of Windows is broken. To fix this, go to Codec Tweak Tool, click Fixes and choose Re-register based DirectShow filters.
5. Best Alternative - Bluraycopys Free Blu-ray Player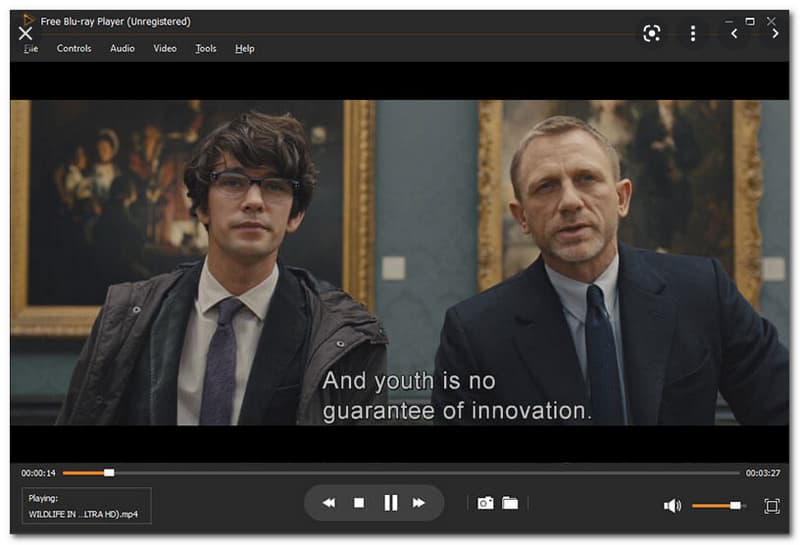 The best alternative for Media Player Classic is the Bluraycopys Free Blu-ray Player. This software is the best and professional Blu-ray Player and DVD Player which allows you to play any Blu-ray/DVD disc on your computer and keep 100% image quality. In addition to this, you can watch Blu-ray or DVD disc/folders and ISO image files, and enjoy the latest Blu-ray/DVD movie on your computer. Moreover, it plays almost all popular videos that are compatible with numerous formats. Take note, this software provides very high-quality, HD videos and audio files with excellent visual effects.
Conclusion
Well, it is a great software as they maintain its simplicity. It will really help you with your video playback and enjoy your favorite songs. It is beneficial especially to the Windows users. Furthermore, if you don't consider using it, you can try Bluraycopys Free Blu-ray Player.
Did you find this helpful?
246 Votes
YES

Thanks for letting us know!
No

Thanks for letting us know!
Windows MP4 Player Review
Bluraycopys Free Blu-ray player
Freeware to play Blu-ray, DVD and standard video and audio.
Freeware