Kodi Review - A Matchless and Powerful Player for a Seamless Video, and Audio Playbacks
Do you feel satisfied collecting video, movie, audio, and music files? Or playing media files is one of your ways of releasing your stress? If you would agree, I believe your media files must have the best companion to play them, and that is a faultless media player. On the ground of this, we have surveyed Kodi player for you along with its excellent features and media playback settings. In addition, we have also looked for its overall rating including the pros and cons, interface, functions, price, its supported platforms, and its supported plugins, what video and audio file extensions it supports, its customization options, and most especially, we have also looked the best alternative to this media player for you. With that being said, you are able to have an idea of what it can offer to you.

1. Our Verdict
Pros

Free and open-source media player.
Offers strong VPN encryption.
Protects your IP address from Kodi addons and channels.
Supports common video and audio file formats.
Offers customer support.
Customizable interface.
Can play multi audio and video format.
Offers subtitle settings.
Offers multiple playback media settings.
Cons

Offers a complicated interface.
Difficult to use for first-time users.
Terrible navigation.
Overall Rating
Let us now begin with the summary information of the Kodi player. So, this media player can totally play and support multi audio and video formats. In line with that, this media player can be installed on your computer without any payment. Thus, you can use the software and play your media files all for free. Surely, you can enjoy this media player along with its multiple media playback settings.
Easy to use:8
Smooth Playback:9.5
Interface:8.5
2. What is Kodi?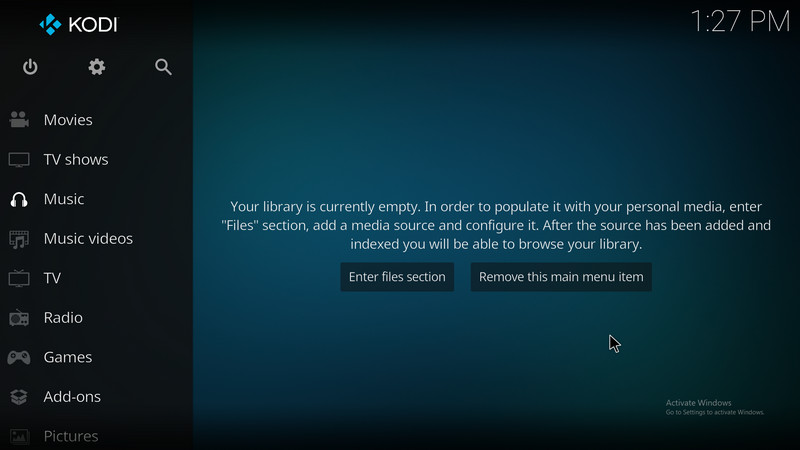 Kodi Media Player is known to be a free and open-source media player that was developed by Kodi Foundation. Furthermore, this media player is available for various operating systems and hardware platforms. In line with that, Kodi can play all your media files on a bigger screen like a TV because it offers a 10-foot user interface perfect for televisions and remote controls. The good thing about this software is that it enables you to play and watch any media file extensions directly from the internet. Moreover, it can also play your favorite videos and music from your collected CD and DVD disc/files. Aside from these offers. This media player tool allows you to create playlists of your music, videos, and images so you can keep them organized and can immediately access them. Most importantly, you don't need to worry about the video and audio quality because as you play your video you can enjoy watching it with HD quality.
Price
Next, If you are hoping and dreaming to use this media player for free. Well, I am glad to inform you that you can download Kodi and use it to playback your media file formats without requiring you to pay for it. Thus you can enjoy its full features and offers.
Platform
The good thing about Kodi Media Player is that it can support various platforms such as Windows, macOS, Android TV, Amazon Fire, Linux, and a lot more. So, if you have a Windows computer you can freely use this media player to playback your audio and video files.
Main Features
Moving on to the interesting part of the Kodi review will give you knowledge about its main features and functions. See the following details below.
● Provides Kodi's Add-ons Manager and add-ons such as Scrapers for metadata, Skins, Web interfaces.
● Can play live TV with EPG and DVR with Personal Video Recorder.
● Can playback audio, video, and images with multiple types of format.
● Able to scan all your media and make a personalized library along with box covers, descriptions, and fanart.
● Allows you to play and watch online videos and listen to online music.
3. Kodi Review
Live TV
Since Kodi offers different categories of addons such as web scraping for metadata, skins, or themes, web interface addons, and most importantly the Kodi addons for streaming Live TV. For that reason, you can start watching live TV on Kodi. However, it is important to know and be knowledgeable about the official Kodi sources and third-party sources or unfamiliar sources so you may watch live television shows without experiencing any trouble.
Format Support
Well, aside from allowing you to watch live TV shows, this Kodi player can also play and support various file formats including physical digital media, container formats, video formats, audio formats, image formats, subtitle formats, and metadata tags. Henceforth, below is the specific information of the supported formats of this player.
Physical digital media: Blu-ray discs, CDs, DVDs, DVD-Video, Video CDs like VCD/SVCD/XVCD, Audio-CD, USB Flash Drives, and local Hard Disk Drives.
Container formats: AVI, MPEG, WMV, ASF, FLV, MKV, QuickTime, MP4, M4A, AAC, NUT, Ogg, OGM, RealMedia, 3gp, VIVO, PVA, NUV, NSV, NSA, FLI, FLC, DVR-MS, WTV, TRP, and F4V.
Video formats: MPEG-1, MPEG-2, H.263, MPEG-4 SP and ASP, MPEG-4 AVC, H.265 HuffYUV, Indeo, MJPEG, RealVideo, RMVB, Sorenson, WMV, and Cinepak.
Audio formats: MIDI, AIFF, WAV/WAVE, AIFF, MP2, MP3, AAC, AACplus, Vorbis, AC3, DTS, ALAC, AMR, FLAC, Monkey's Audio, RealAudio, SHN, WavPack, MPC/Musepack/Mpeg+, Shorten, Speex, WMA, IT, S3M, MOD, XM, NSF, SPC), GYM, SID, Adlib, YM, ADPCM, and CDDA.
Image formats: BMP, JPEG, GIF, PNG, TIFF, MNG, ICO, PCX, TGA, and WebP
Subtitle formats: AQTitle, ASS, CC, JACOsub, MicroDVD, MPsub, OGM, RT, SMI, SRT, SUB, VOBsub, and VPlayer.
Metadata tags: APEv1, APEv2, ID3, ID666, and Vorbis, Exif, and IPTC for image file formats.
Plugins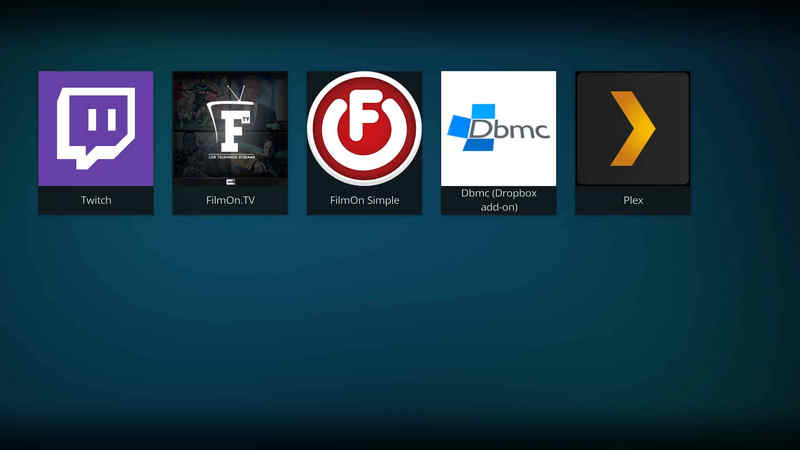 Proceeding to the plugin sources which are also known as add-ons for Kodi that can provide a media option for you. In line with that, you can see the media option along with its video, music, and image content. For that reason, if you installed the plugin source, you can automatically see the related section within Kodi based on the content it provides. For instance, if you click the video or music content, it will automatically bring you different videos and music that you can surely enjoy.
A lot of Customization Options
Aside from Live TV and Plugins that Kodi Audio Player can offer to you, it also allows you to customize and change the main media player depending on what style you want. Thus, you can also customize the media file settings and edit categories such as movies, TV shows, music, music videos, TV, Radio, add-ons, pictures, videos, and favorites. Furthermore, you can also change the interface by changing the theme, color, font styles, and screen size. Also, you can go on to the regional option where you can change the language-related language of your local country.
Game Manager and Console Emulators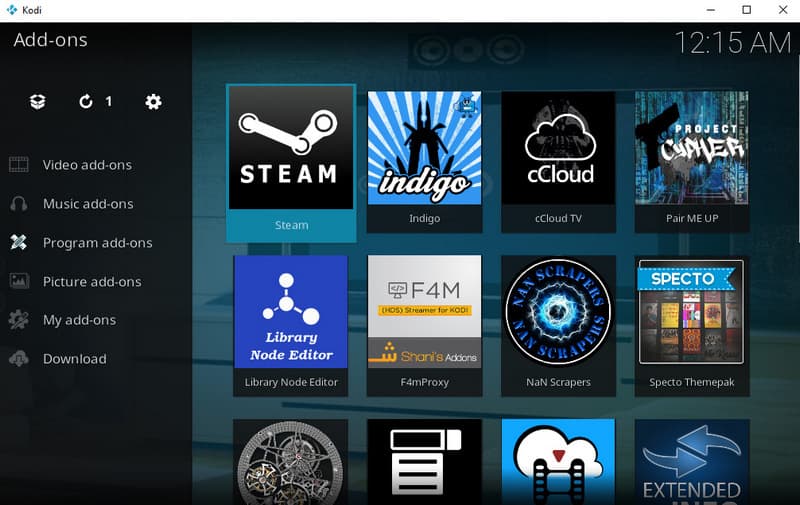 The most interesting feature that the Kodi could offer to you is that it has a game manager and console emulators. For that reason, aside from allowing you to play media files, you can also enjoy using this software because it can offer you various online games over the internet like NFL game replays, and Retro gaming consoles including Atari, Commodore 64, Game Boy Classic, Game Boy Color, MS-DOS, Nintendo 64, Sega Dreamcast, Sega Genesis, Sega Saturn, Super NES and a lot more.
4. FAQ
What was the original name of Kodi?
Kodi is formerly known as XBMC™ Media Center, an entertainment hub for digital media such as Home theater PCs that can be played on the 10-foot user interface.
Can you get in trouble for watching Kodi?
Definitely no, because Kodi download and Kodi TV box because they both went through a legal gray area.
How do I create the libraries on Kodi?
To create libraries on Kodi, you can scrape or drag metadata from the websites providing numerous and different information. Thus, it will guide you on how to put a name on your files, how to make the folder and how to put them into the library.
5. Best Alternative - Vidmore Player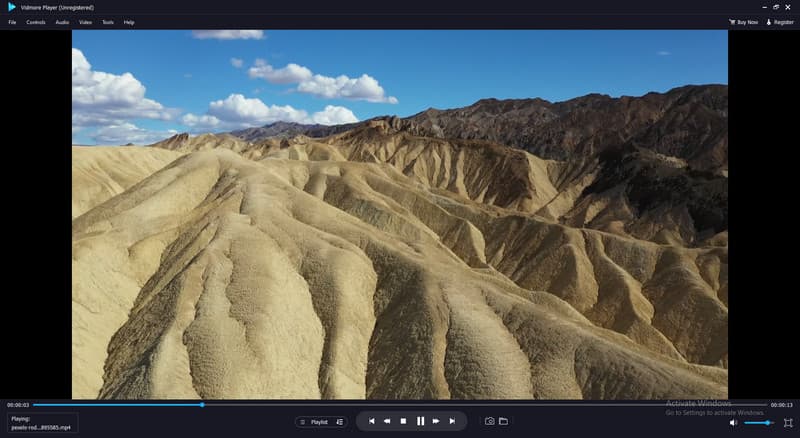 Price: $19.95
Platforms: Windows and Mac
If ever you were having a hard time using Kodi, you can totally rely and depend on Vidmore Player. This alternative video player to Kodi will help you easily play back your media files without complicated media playback settings. Henceforth, the following information below will give you an idea of how perfect Vidmore Player is.
Main Features of Vidmore Player
● Supports Blu-ray disc/folder/ISO files.
● Can play DVD disc/folder/ISO files with the navigation menu.
● Can play your 4K UHD/1080p HD videos on your computer.
● Supports popular video and audio file formats.
● Can seamless playback images with high quality.
● Friendly-user interface.
● Provides a snapshot feature.
● Can play 4K UHD and 1080p/720 HD videos.
● Offers high-quality audio output.
Conclusion
Finally, you got to know Kodi, its main offers and functions. With that being said, you were able to distinguish if it is best for playing media files. However, if you have found out that Kodi was not good enough for you, then you can use Vidmore Player as an alternative because this is also a perfect media player. Moreover, you can share this information if it has greatly helped you.
Did you find this helpful?
267 Votes
YES

Thanks for letting us know!
No

Thanks for letting us know!
Windows MP4 Player Review
Vidmore Player
Best media player for Blu-ray, DVD, 4K video and audio.