Broader Review of MediaPortal: Allowing You To Play Your Media Files Effectively and Worthily
How can you enjoy watching movies and listening to different music if your media player does limit you to explore various media formats due to unsupported web browsers? Therefore, as we would like to solve your worries we have made up a MediaPortal review for you so you are able to distinguish what it can offer to you. With that being said, we also scrutinized its overall rating including its main features and great functions, interface, pros and cons, its price listings, what platform does it supports, what file format can be played on it, what are the supported plug-ins, and what is the best alternative media player to MediaPortal. As a result, you can surely discover if this media player is best for your media file formats.
1. Our Verdict
Pros

Absolutely free and open-source media player.
Can play media files on TV and remote control systems.
Offers multimedia features and functions.
Allows you to play, pause and record videos.
Supports almost all media file formats.
Offers upgraded versions.
Offers excellent video and audio playback features and settings.
Cons

Complicated interface.
Compatible with Windows computers only.
Overall Rating
Before proceeding to the main focus of this article we would like to present to you its overall rating along with the ease of use, its playback experience and the interface itself. With that being said, you can have an idea of how good MediaPortal is when you use it to playback video and audio files. Below is the detailed information of how many percent this media server got from the user's experience.
Easy to use:9.5
Smooth Playback:9.5
Interface:9
2. What is MediaPortal?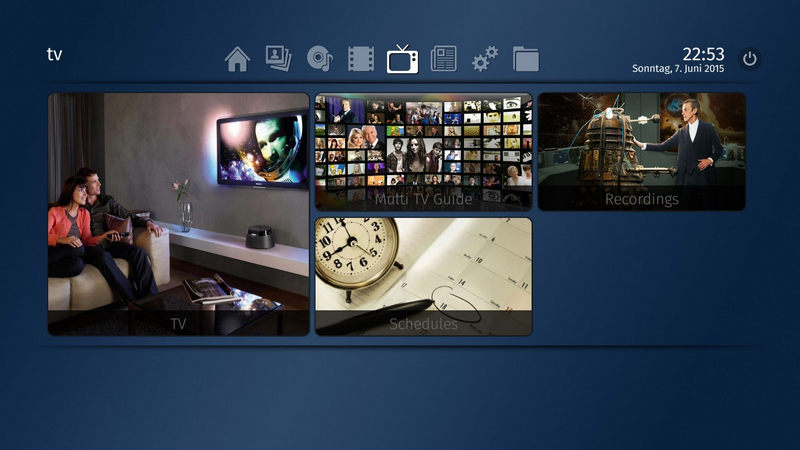 Without further ado, we would like to inform you more about the interface of MediaPortal. So, this media player tool is absolutely free and open source. In that way, you are able to playback all your media files on your PC just for free. Furthermore, this software is also known as an advanced multi-media center, or Home Theater PC because it enables you to view and sight all your media files in your living room because it supports and offers the most effective TV Engine and PVR or Personal Video Recorder. To continue this, we have also listed its price and offer, what are the platforms to use for MediaPortal, most importantly, its main features and functions. Please see the detailed information below.
Price
MediaPortal is 100% free to use.
Platform
MediaPortal is definitely compatible with Windows computers. However, it cannot be played on Mac, Unix or even Linux port.
Main Features
● Enables you to watch and record TV on any networked PC.
● Can play videos from DVDs and BRDs.
● Allows you to listen to FM or web radio on your computer and record preferred programs.
● Enables you to play and listen to various music with high-quality bass effects.
● Enables you to view and enjoy your pictures and home videos.
● Allows you to check the weather, updated news worldwide.
● Enables you to customize its interface providing various skins or themes.
● Enables you to update features supported by numerous plugins.
● Can play media files over the internet.
● Offers two versions.
3. MediaPortal Review
File Support
MediaPortal Supported Media File Formats
Advanced System Format: ASF, and WMA with Windows media encoder object type tags.
Audio File Format: AIF, AIFF with ID3.
Lossless Audio Codec: FLAC with support of APEv2, ID3v1, ID3v2, Xiph Comments, FLAC Metadata, or pictures.
MusePack: MPPC, MP+, and MPP with APEv2, ID3v1, and ID3v2.
Monkey's Audio: APE with APEv2, ID3v1, and ID3v2.
MPEG Audio: MP3 with APEv2, ID3v1, and ID3v2.
MPEG-4: M4A, M4P with Apple ILST Box.
OGG or Vorbis and Theora only: OGG with Xiph comments.
Wave: WAV with RIFF Info, MovieID, DivX, and ID3v2.
WayPack: WV with APEv2, ID3v1, and ID3v2.
Stream Live TV
Aside from playing video and audio file formats, MediaPortal also allows you to stream and watch live TV. However, before you can do this you have to first scan for channels in TV-server configuration, after that you can now search for the TV and entertainment shows, for an easy way you can rely on TV Quicks Setup to see the full details. Moreover, you also need Electronic Program Guide data and so on. If you are done with it, you can now freely access different shows from TV worldwide.
Performance and Stability
Regarding the performance and stability of MediaPortal, it offers different upgraded versions to meet all the needed features and functions. For that reason, you can also download its different versions such as MediaPortal version 1.6 that swears you to use enhanced TV performance. Also, MediaPortal 1.6.0 replaced its requirements with the NET Framework 4 tool for the stability of the software such as better performance on chosen live streams and support for new and updated plugins.
DVD Support
MediaPortal can support and play DVD file formats. Thus, all your movie, video, audio, images, radio, and music files from your collected DVDs and Blu-ray discs can be seamlessly playback on your computer using this media player tool.
Plug-ins
Aside from playing various media file formats whether it be from your file folder, web browsers, DVDs and Blu-ray discs. MediaPortal has also supported plug-ins Video and TV plugins, Music plugins, News, Weather and Info Plugins, System Plugins, Game plugins, and aMPed Plugins as well. As a result, you can do all things just to relieve your stress through the help of this media player software.
4. FAQ
Is MediaPortal Safe?
Yes, once you have downloaded the MediaPortal on your computer you are totally safe because it has no viruses or spyware.
How does MediaPortal support live TV and radio?
This can happen because MediaPortal can support files over the internet. Thus, live TV and radio is possible as well as long as you have a strong internet connection.
Can I customize MediaPortal?
The good thing about MediaPortal is that it offers a customizable interface, where you can change depending on what style you prefer.
5. Best Alternative - Aiseesoft Blu-ray Player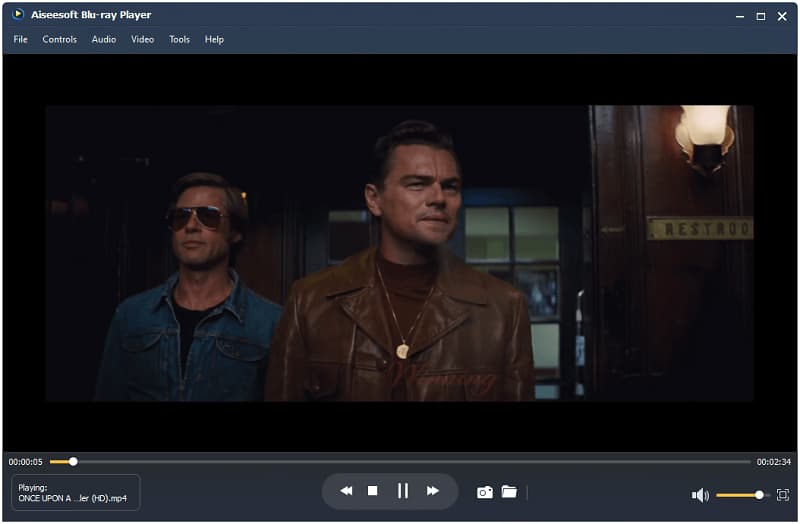 Platforms: Windows and Mac
Price: $25
If MediaPortal has not met your expectations regarding playing all your video and audio files. We would like to recommend the Aiseesoft Blu-ray Player as an alternative media player because this software is also known as the best and excellent media player tool. We have listed its main features below for further investigation.
● It offers a free version.
● Allows you to load files quickly.
● Can playback HD videos.
● Can play movies and audio from Blu-ray and DVD disc/folder/ISO files.
● Provides different, numerous, and unique features.
● Simple and easy-to-use interface.
● Allows you to view your ISO photos with high-definition images.
● Supports and can play all common video and audio file formats.
Thus you can download it for free or buy it for only $25. Try it now!
Conclusion
To summarize this write-up, we would like to know if you consider MediaPortal as an excellent media player by sharing this post with others. In that way, they will also know what it can offer to them.
Did you find this helpful?
348 Votes
YES

Thanks for letting us know!
No

Thanks for letting us know!
Windows MP4 Player Review
Aiseesoft Blu-ray Player
A universal media player for Blu-ray, DVD, video and audio.