Get to Know Ryter AI for Instant Writing Process ( features, Pros, and Cons)
Rytr is an AI writing tool that can assist you in creating blog posts, articles, and other content. Find out more in this RytrAIreview. Whether you're producing long-form pieces or social media updates, we have all experienced writer's block. It can be difficult to develop high-converting material consistently. RytrAI hopes to overcome this writer's block by producing a copy in seconds. You simply enter some context, and it does the rest. But how powerful is Rytr? Is it worthwhile to learn how to use its web of features? Continue reading for our comprehensive assessment of this AI writing tool.

1. What is RyterAI?
Rytr is an AI that assists in creating material for various purposes, including blog entries, social media posts, and advertisements. It can even write song lyrics (or try to) and supports a wide range of languages. It creates content that is free of plagiarism. Numerous useful features integrated into the program make it enjoyable to use. For example, you can instruct it to write a paragraph based on a headline. You can quickly fill out a relatively good piece with the outline tool. Rytr's most appealing feature is that it is free to use for a limited time. After that, you must buy credits, which are reasonably priced.
Then, here are a few reasons why we need to choose RyterAI. First, If you operate a business, blog, or work in digital marketing:
◆ You struggle to develop persuasive and engaging language for your advertisements and social media posts.
◆ You spend significant time replying to consumer evaluations and emails.
◆ You're having difficulty finding appropriate material to accompany graphics in Canva or Figma.
◆ You require personalized graphics or artwork for your website or brochures.
◆ You want to create a study area or home office that is both effective and visually appealing.
With all of these situations above, RyterAI can assist you with that. No wonder many people are having a good time using this tool for their tasks and responsibilities.
2. RyterAI Review
Content Creation Options
Rytr can generate material on virtually any topic. It wrote music lyrics, outlines, blog pieces, interview questions, and metadata for me. It can write almost any form of text you require. The program appears to be most effective for short-form content. It excels at social media posts and emails, for example. Long-form content will require a lot of assistance. While it is brilliant at creating introductions, it can't write entire articles - even though it has a blog post option.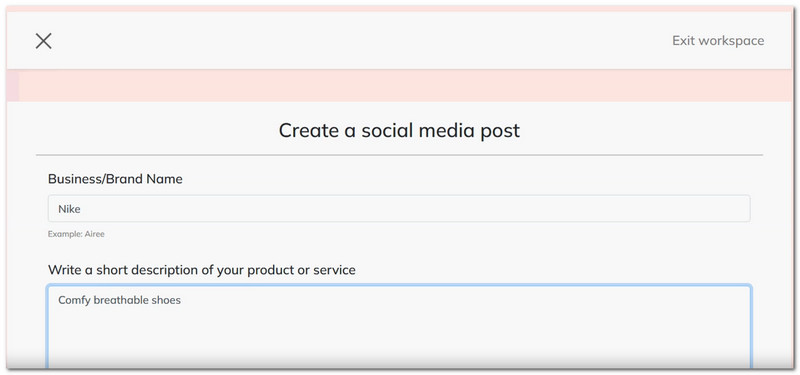 Additional AI Writing Resources
This program has many tools for you. You can enhance your sentences by working on your grammar and spelling. The refactoring tool is ideal for individuals who want to create alternative sentences based on the same thoughts. The paragraph tool was most likely the one users utilized the most. Giving the AI a short string of characters, such as a heading, can produce a paragraph. You can use this to answer queries efficiently. However, as previously stated, the solutions are not always correct.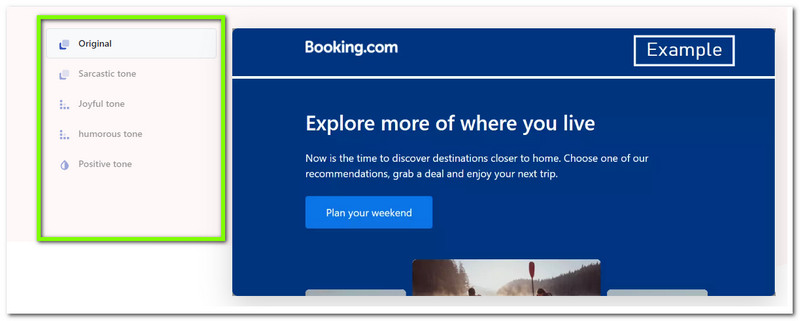 AI Grammar Checking Fundamentals
This application includes some rudimentary grammatical checking. You can use the improved tool to correct simple grammatical and spelling errors. However, that is not AI's core function. It does not include any grammar or spelling checks. You cannot instruct it to examine an entire article for grammar, but you may instruct it to enhance an entire piece. It can also reformat sentences, converting them from passive to active voice.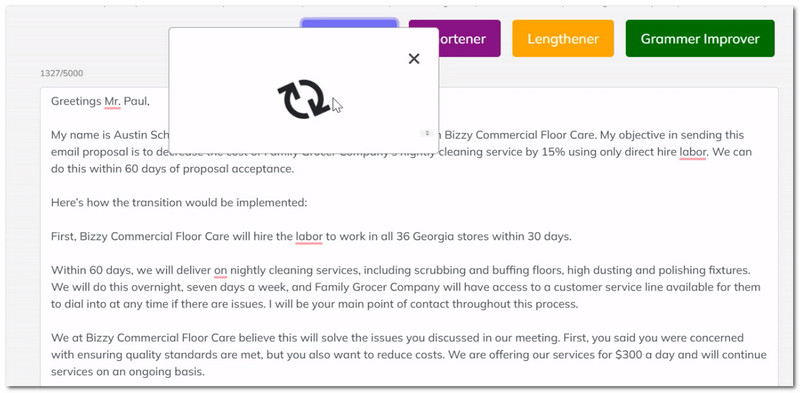 RyterAI Illustrations and Artwork Created by AI
You may express your creativity by creating AI-enhanced art and graphics in various genres, mediums, and artist styles using RyterAI.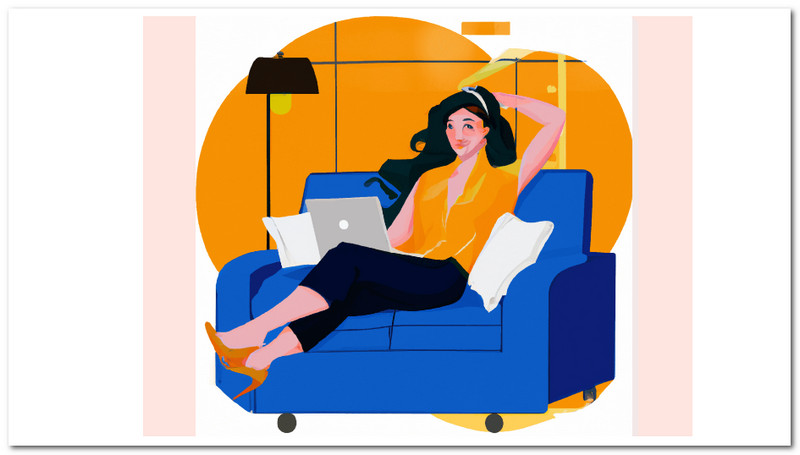 3. RyterAI Pros and Cons
Pros

Simple to use. Rytr is simple to use. It simply takes a few moments to get your bearings.
Their tutorials are excellent and quite beneficial.
Try it for free. Each month, you can utilize a limited number of units for free.
You may upgrade to infinite credits for a very low cost.
Creates amazing stuff. This AI creates entirely unique material. There is no copied stuff here.
Cons

Information is not always correct.
Does not compose full articles. You shouldn't expect this AI to create long-form material.
Some responses are ambiguous. This AI frequently produces ambiguous statements.
4. RyterAI VS. ChatGPT
RyterAI

ChatGPT

Price
Free
Free
Free Trial
A Free Version is available.
A Free Version is available.
Company/Origin
Google
OpenAI
Platforms
Windows, macOS, Online, iOS, Android
Online, iOS, and Android
Accuracy
Cost-Effectiveness
Features
Customer Support
Key Features

Casual chat AI.
Illustrate.
Writing process.
Generate a plagiarism checker.

Conversational artificial intelligence.
Creating Personalized Content.
Capabilities in multiple languages.
SEO stands for Search Engine Optimization.
Other Platforms Integration.
5. 3 RyterAI Alternatives
Ask AI a question
Price: Free
You can ask AI to write anything and get immediate results, similar to RyterAI. Interact with the most sophisticated artificial intelligence! Stories, poems, music lyrics, scripts, text translation, language exercises, any type of knowledge, cooking recipes, dad humor, and more are examples. More importantly, we can quickly obtain answers. Because of the incredible AI capabilities of Ask AI, you can get rapid responses to any situation. Ask AI provides essential information, from historical events and scientific truths to esoteric trivia and pop culture allusions. Finally, do you need writing assistance? Ask AI's AI-powered writing assistant can help you generate ideas, build outlines, and write complete paragraphs. Take on any writing task with ease.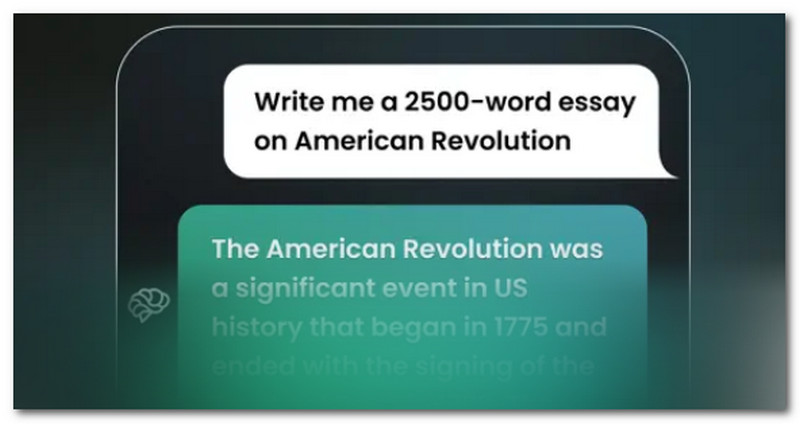 OpenAI GPT-3
Price: Free
ChatGPT and GPT-3 Playground are owned by OpenAI. On the other hand, this platform was designed primarily for developers and is better regarded as a development tool. Developers can use GPT-3 Playground to practice prompts and better understand the API's work.
The platforms' common trait is that you delegate a task to them, and they perform it. Developers can use GPT-3 with Playground without creating a single line of code. To begin, simply enter the prompt in simple English into the tool. Indeed another amazing tool that we can use like RyterAI.

Character.AI
Price: Free
Character.AI is an artificial intelligence tool allowing open-ended machine talks. The product's unique selling feature is bringing distinct personas to life. The character's response to the user's inquiry is determined by its attribute, training, and the context of the dialogue.
Characters in Character.AI can be both fictional and real-life people. For example, you can hold a scientific debate using Albert Einstein's AI avatar. Similarly, you can speak with Keanu Reeves' character about the film. Character.AI is powered by the company's deep learning model, which includes language models. Character.AI is built around the neural language model. It is a fantastic tool, much like RyterAI, especially for generating content and illustrations.

6. FAQs about RyterAI Review
How many Rytr variations are there?
At any given time, you can generate a maximum of three versions. In circumstances where more originality or ideas are required, such as blog ideas, taglines, video ideas, ad copies, etc., it is recommended that more than one option be employed.
What is Rytr's free limit?
How do you make Rytr free? Rytr provides a free option that you can use indefinitely. The only issue is the limited number of characters you may generate. It has a character limit of 5,000 (700 words), making it perfect for producing short ad copy or emails.
Can Rytr rewrite long articles or posts?
Rytr can produce social media posts, questions and answers, and emails and rewrite and amend the text. However, Rytr is not ideal for extended blog entries or articles. Rytr can help you write but don't expect it to be completely unique and individualized.
Conclusion
In conclusion, we can see that RyterAI is an amazing tool that can help us with numerous tasks that we need to accomplish quickly. We can see how effective it is in generating the content, illustrating artwork, and checking the post we made instantly. In addition, we can also see some alternatives that are similar to RyterAI, plus the comparison details to ChatGPT. We are rooting that you learned a lot from this post, and you can use it with your task. Furthermore, it is also great to share this information with a friend that needs it too.
Did you find this helpful?
393 Votes
YES

Thanks for letting us know!
No

Thanks for letting us know!
AnyMP4 Video Converter Ultimate
All-in-one video converter, editor, enhancer upscaled with AI.