Into BlenderBot: The Most Competent Chat AI to Date of Facebook
With the rise of chatAI and the explosion of Open AI's ChatGPT, all major Internet technology companies have launched their products. Each of these products has its characteristics as well as strengths and weaknesses. Facebook, one of the giants, also took the lead and launched BlenderBot, which is constantly being updated. The more well-known and widely applicable versions are BlenderBot 2.0 and BlenderBot 3.0.
This article will provide a detailed review of BlenderBot's features, advantages, and disadvantages and compare the differences between its versions. Comparisons between BlenderBot and ChatGPT are also listed to help you fully understand the product. Read and explore with us.

Part 1. What is Blenderbot
What is Blenderbot
BlenderBot is an advanced AI developed by Facebook AI Research (FAIR). It is a state-of-the-art chatbot and was proposed by Stephen Roller, Emily Dinan, Naman Goyal, Da Ju, Mary Williamson, Yinhan Liu, Jing Xu, Myle Ott, Kurt Shuster, Eric M. Smith, Y-Lan Boureau, Jason Weston in the paper Recipes for building an open-domain chatbot on April 30, 2020. It is an open-sourced chatbot that aims to interact with customers and respond to issues proposed by customers. On balance, its overall ability can be tied with ChatGPT.
Facebook BlenderBot has been used for various fields, including social chatbots, customer support, and virtual assistants. The impressive conversational ability make it a powerful tool for helping business and individual interactions with others.
How Does Blenderbot Work
BlenderBot AI uses natural language processing techniques and deep learning algorithms to generate responses to text prompts in natural language. Researchers continue to feed it with much text data, including online forums, books, news articles, and other sources. And they continue to broaden the training field, from discussing the best thing to eat for lunch to discussing recent events worldwide. That allows it to generate text reflecting the linguistic and intellectual diversity of these sources.
Part 2. How to Use Blenderbot
The version that applies now is BlenderBot 3.0. You need to access BlenderBot 3.0 directly through Facebook or a third-party provider. Once you have access, you can interact with the model by providing it with prompts, like the beginning of a sentence or a specific topic, and specifying any additional parameters the model might require.
BlenderBot can be applied for diverse language processing tasks, from generating contextual responses to assisting with writing or providing creative input. The key to using Blenderbot effectively is experimenting with different prompts and parameters to find the best approach for your particular use case. With practice and patience, you can use Blenderbot to enhance your writing skills, automate common language tasks, and even create new and exciting content.
The process of chatting online with BlenderBot 3.0 is presented in the form of a dialog box. You can enter your question, and it will reply with the answer after analyzing and generating it. For more online chatbot tools, you can refer to this post.
Part 3. Blenderbot Review
The Key Features of Blenderbot
Generate excellent responses to user's queries
You can ask BlenderBot questions, whether common everyday or highly specialized ones, and it will provide you with the perfect answers based on its knowledge base and information collected from the Internet.
Offer creative writing ideas
If you encounter any problems in the writing process or lack of inspiration, BlenderBot can help inspire you and provide you with a whole new direction. You only need to provide it with the necessary keywords and a general description. Its answer can be used as an example you can refer to.
Offer creative writing ideas
If you encounter any problems in the writing process or lack of inspiration, BlenderBot can help inspire you and provide you with a whole new direction. You only need to provide it with the necessary keywords and a general description. Its answer can be used as an example you can refer to.
Remember and retrace past chats
In version 2.0, BlenderBot has recorded the content or topics you have discussed, especially those you have actively mentioned. In future conversations, it will be flexible to intersperse information related to it. Talking to BlenderBot 3.0 is almost like talking to an old friend.
Continuously learn and apply new knowledge quickly
Meta BlenderBot is not limited to what he has learned during his training and what he has stored within himself. If your communication involves him in uncharted territory, he will quickly learn via the Internet and collect relevant content. And it can advance the conversation and elaborate further based on the new topic it learns.
Supports user feedback on message quality
BlenderBot allows for longer, more diverse conversations and more varied feedback. People can evaluate each response by clicking the thumbs-up or thumbs-down icons. The former means you are satisfied with the message. The latter means you do not like the message, whether off-topic, nonsensical rude, or other. All this feedback will help BlenderBotto grow.
Pros of Blenderbot
Provide multi-turn conversations on a wide range of topics
Long training and constant updates make Meta BlenderBot a very rich knowledge base. It already has an in-depth understanding of the patterns of dialogue. You hardly need to worry about it being unable to answer your questions or not understanding the area you are discussing. This AI can discuss with you like a friend or answer your questions like an expert.
Generate human-like responses
The output is human-like and smooth, and the wording aligns with people's habits. Therefore, when BlenderBot talks with the user, it is natural, as if talking to a real human being.
Offer personalized responses based on previous conversations
Some chatbots cannot remember past chats with you. That means you can't recall what you've talked about. But BlenderBot would have been different because it can understand what you are saying. It has powerful technical support to store past chats and bring them up in the right context, which makes it more user-friendly.
Effortless to use
BlenderBot is open source, and it is available to everyone. You don't need to download additional software. Just click on chat on its website to start chatting with BlenderBot online. No need for any complicated steps. Type your question in the dialog box to get the answer.
Cons of Blenderbot
Blenderbot is an innovative AI-powered chatbot that Facebook has developed. While it offers a range of benefits, there are also some disadvantages to using it. Here we list some to help you understand comprehensively.
Offer irrelevant responses
One of the main disadvantages is that BlenderBot may only sometimes provide accurate or relevant responses, particularly if the user inputs complex or specific information. It may have some bias in analyzing your questions, so it needs to be understood better and give accurate answers.
Inability to distinguish subtle differences in tone
Additionally, because BlenderBot is an AI-powered system, it may only sometimes be able to understand the nuances of human communication, such as sarcasm, irony, or humor. It usually only understands the superficial literal meaning but cannot feel the deeper meaning with the emotional component like a real human being.
Limited resources
Many people are using BlenderBot now, which means you may have to try refreshing multiple times to get a chance to chat with it. At times when the system is busy, the platform will alert you that BlenderBot is in high demand right now and you need to try again soon. In response to this problem, developers claim they are also constantly looking for new solutions.
Give misleading information
Finally, there is the risk of it generating fake news or misleading information. Although the information on the Internet is comprehensive and abundant, there will be a mix of true and false information. BlenderBot can not be 100% sure that the knowledge it provides is completely accurate. Therefore, if you plan to use Blenderbot, please remember to check carefully in advance.
Blenderbot 3.0 VS Blenderbot 2.0
BlenderBot 2.0 was first launched on July 16, 2021, and is designed to introduce longer more abstruse, factually consistent conversations. The model takes the relevant information gathered from the conversations and stores this information in long-term memory. This is done to leverage this knowledge in future conversations over days, weeks, or months. Despite the technical breakthroughs that have been made, it often needs to be corrected, such as contradictions and repetitions. In addition, it needs improvements in filtering harmful information to improve the dialogue quality of the model.
The architecture of BlenderBot 3.0 is built upon a multi-domain and multi-task learning framework, allowing it to handle a wide variety of topics and tasks. Building on version 2.0, BlenderBot 3.0 combines two machine learning techniques, SeeKeR and Director, to learn more from interactions and feedback. So that a better conversational model can be built. Also, another new technique has been developed to ensure BlenderBot can learn from helpful teachers while avoiding learning those toxic answers given by people who are tricking the chatbot.
Also, BlenderBot 3.0 was built from Meta AI's OPT-175B language model, approximately 58 times the size of BlenderBot 2. There is no doubt that the 3.0 version will perform better in the process of interaction.
Alternatives for BlenderBot
RyterAI
RyterAI will help you generate high-quality text content no matter what field you choose. It can generate lyrics, outlines, blogs, and interview questions. This software is better at writing short-form content. Let it enhance your sentences and fix your grammar and spelling issues.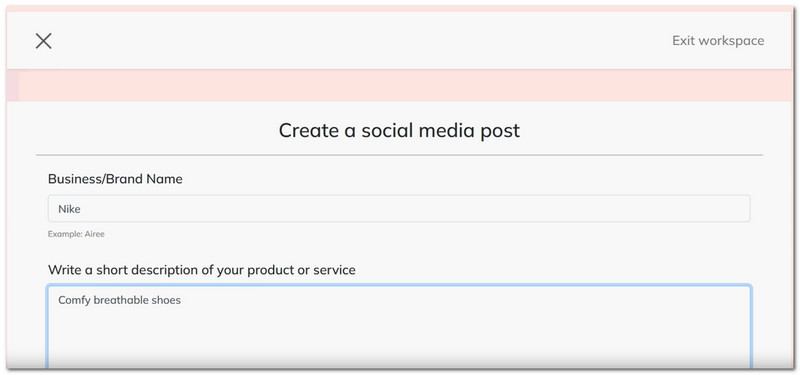 YouChat
YouChat is an AI that can answer your questions, offer useful advice, and generate content. Using it is just like using a search engine. All you need to do is type in the question you want; this tool will help you gather the information you need. It is especially popular with students because of its simple and generous wording.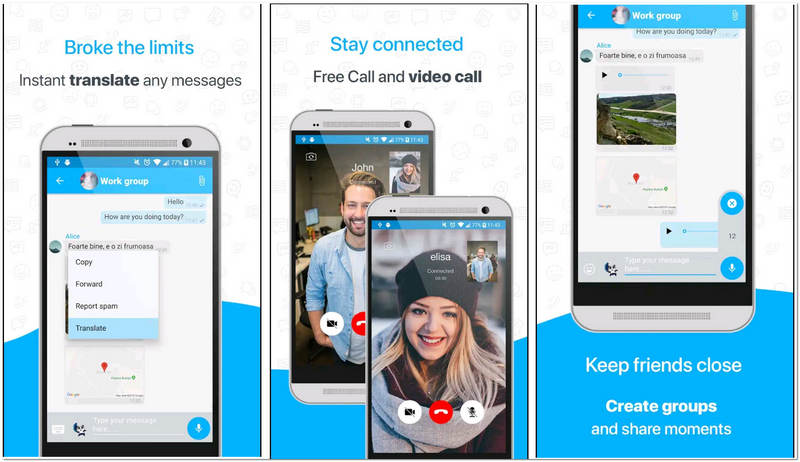 Part 4. Blenderbot VS ChatGPT
BlenderBot has many similarities to ChatGPT, but each has its characteristics. Here is a brief comparison of the similarities and differences.
BlenderBot

ChatGPT

Price
Free
Free
Free Trial
A Free Version is available.
A Free Version is available.
Origin
Facebook
OpenAI
Platforms
Online
Online, iOS, and Android
Easy to Use
Features
Customer Support
Pros

Adaptable to a wide range of topics
Multi-channel collection of relevant information
Strong personalization and ability to store chat content
Easy to use

Very knowledgeable and quick to reply
Natural and realistic language with a high degree of accuracy

Cons

Insufficient accuracy
Resource constraints

Training models to effectively address a wide variety of topics is a challenge
Part 5. FAQs of Blenderbot
What happens if the bot says something offensive despite your safety efforts?
Suppose you feel uncomfortable or offended by the response offered by BlenderBot. In that case, you can click on the thumbs-down icon nearby the message and select "Rude or inappropriate" as the reason for the dislike. The developers will receive your feedback and use it to improve future iterations of the bot.
Will BlenderBot have access to my data?
BlenderBot collects information from your device but will only be used to analyze your words and improve interactions with you. Also, the content of your chats with it may be used to help improve the program's operation and train the model. However, during the chat, please remember not to discuss your personal information, such as name, phone number, address, etc.
Why is BlenderBot sometimes slow in responding to my chats?
Typically, it takes about twenty seconds to answer a question. But the waiting time becomes longer if other users use the demo simultaneously. For this problem, developers are constantly looking for better solutions.
Conclusion
This article comprehensively reviews BlenderBot and compares its similarities and differences with other AI chatbots of the same type. We hope our content will help you use AI. Now come and enjoy your chatting with AI!
Did you find this helpful?
409 Votes
YES

Thanks for letting us know!
No

Thanks for letting us know!
AnyMP4 Video Converter Ultimate
All-in-one video converter, editor, enhancer upscaled with AI.