Soda PDF Review: An PDF Converter Software for All Types of Users
Did you know that you can revise your PDF file, even if it is saved on your computer? Using Soda PDF, you can edit PDF files and convert them into other formats, such as Word, Excel, PowerPoint, and more. We will discuss more Soda PDF; please read the other information below!

1. Overview of Soda PDF
What is Soda PDF?
Soda PDF is software that allows you to convert and edit PDF files. In addition, Soda PDF download is possible on Windows, Mac, and even mobile devices. Aside from converting and editing PDF files, you can also create Word, PowerPoint, and Excel using Soda PDF. Overall, it is professional software that has almost everything you need.
Pros

It is downloadable for free.
It lets you create more than 300 file types.
It also lets you convert Excel, Word, and PowerPoint.
It is suitable for mobile devices and Adobe Acrobat files.
It has a PDF and ePub reader.
Cons

It has a spotty OCR.
It is unresponsive sometimes.
It has a problem with the subscription plan.
Some features are needed to purchase individually.
Features 8.5
Easy to use 9
Editing Tools 8.5
2. Soda PDF Review
Soda PDF Interface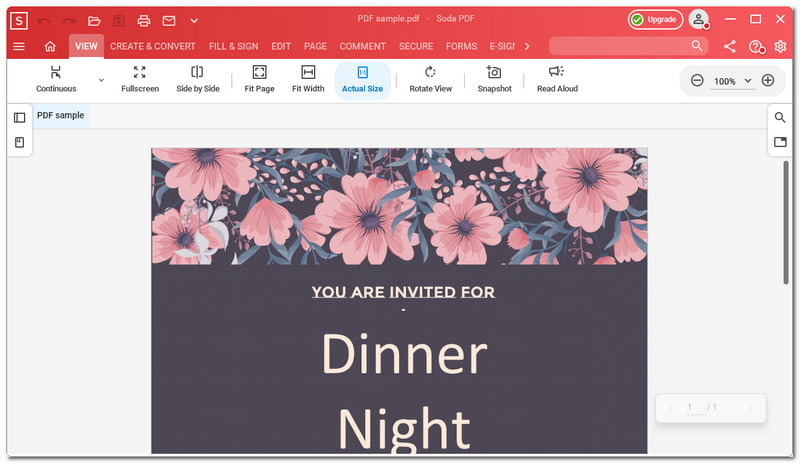 As mentioned, Soda PDF is manageable because it has a sleek user interface. When you launch this converter PDF software, it has a light red and white color. The options on the top of the panel are Menu Tab, Home, Create and Convert, Fill and Sign, Edit, Page, Comment, Secure, Forms, E-Sign, and more.
In addition, you will see the open file in the middle of the user interface. It has a huge space in the middle. Therefore, you will see the entire PDF file and read its full context. Moreover, Soda PDF will show you the exact pages of your PDF. Overall, we can conclude that the Soda PDF user interface is user-friendly.
Soda PDF Cost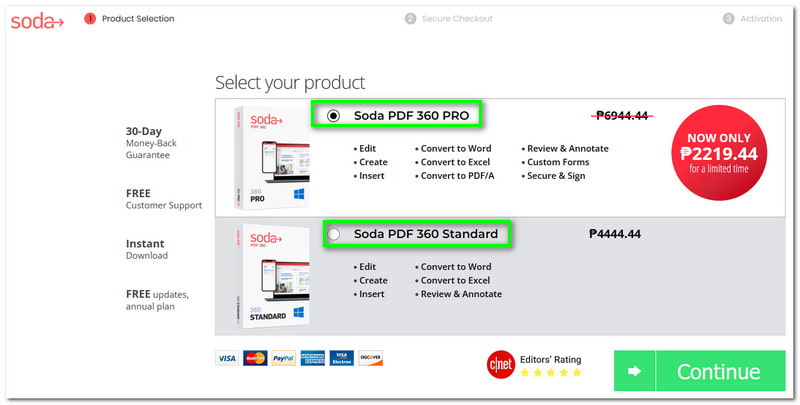 This part will discuss the prices or how much the Soda PDF costs. With the free version of Soda PDF, you can view and read PDFs and EPUBs. In addition, it also has accessible customer service, and it is available 24/7.
The good thing about Soda PDF, it offers a free trial for the free version. You can try these features for free; Create PDF Documents, Convert PDF into Excel, and many more. After the free trial, you can purchase them one by one.
The cost of Soda PDF Standard is $88.88. That includes many features, such as View and Reading PDFs and EPUBs, Free 24/7 Customer Support, Creating PDF Documents, Converting numerous Formats into PDF documents, and more. In addition, you can Edit, Create, Insert, Review, Annotate, etc.
Furthermore, the cost of Sofa PDF Pro is $44.38. To give you an idea, Soda PDF Pro covers everything. In other words, you can access all the Soda PDF features. You will notice that Soda PDF Pro is more affordable than the Standard price of Soda PDF. Also, it is the most popular and purchased plan on Soda PDF.
To conclude, Soda PDF is costly at some point, especially the Soda PDF Standard. However, if you will purchase some of its Plans, we suggest buying the Soda PDF Pro. It is much more affordable and worth purchasing.
Soda PDF Customer Service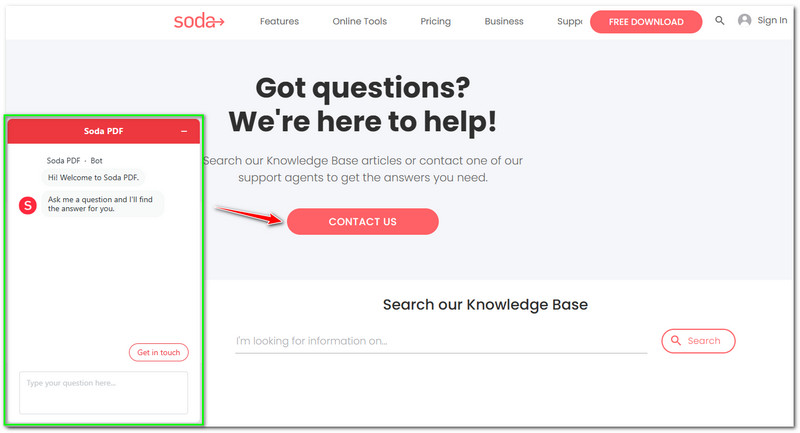 Once you use Soda PDF, you will have access to its customer support whether you use the free version, Soda PDF Standard, or Soda PDF Pro. To access the customer service of Soda PDF, click the Support button at the upper part of the panel.
You can type of search on their Search Bar and look for the information you need. In addition, you can also ask questions to them. Furthermore, Soda PDf provides questions and answers. Therefore, even if you will chat or email them, they already have an instant question and answer for your inquiries.
What is more interesting about Soda PDF is it has a Chat Box. Using the Chat Box, you will have an opportunity to ask Soda PDF directly using the Bot. Just type and message them using the Chat Box, and the Soda PDF system will find an answer. That is a big help, especially for subscribers.
What is Best for Soda PDF?
Soda PDF is best for creating, making, and converting PDF files. Not just that, it is also best for Windows, Mac, and mobile devices. In short, Soda PDF fits all users, including amateur and advanced users.
3. Alternatives to Soda PDF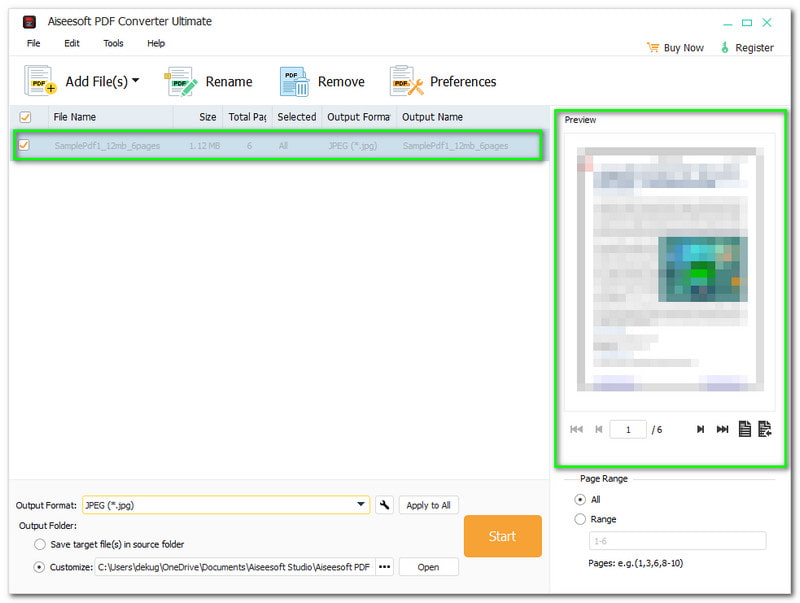 Price: $19.96
Platform: Windows, Mac
The best Soda PDF alternative we can suggest is Aiseesoft PDF Converter Ultimate. It is not just a PDF converter but also a PDF editor. Moreover, Aiseesoft PDF Converter Ultimate is more affordable than Soda PDF. Therefore, you can still enjoy converting and editing your PDF file with professional yet affordable PDF converter software.
Wondershare PDFelement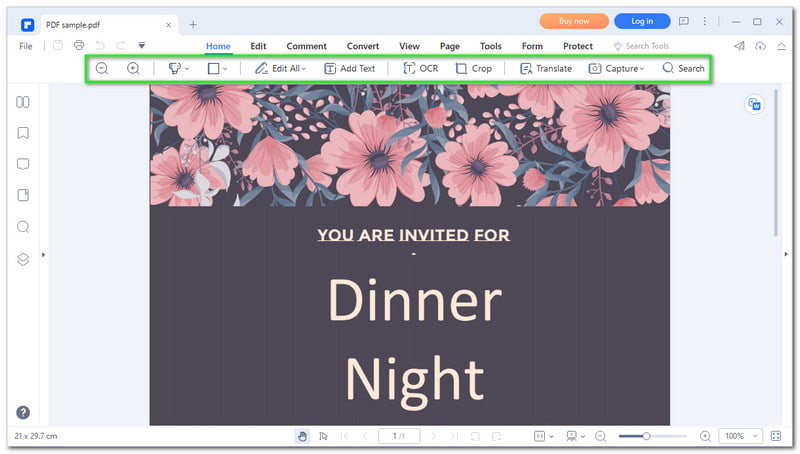 Price: Yearly Plan costs $79.99, 2-Year Plan costs $109.99, and Perpetual Plan costs $103.99.
Platform: Windows, Mac
Wondershare PDFelement is not just an ordinary PDF converter software. It is professional software but manageable to use, especially for beginner users. It has many features, like Edit, Convert, Organizing, OCR, Annotate PDF, and more. Furthermore, it has a free version, but you can purchase one of the mentioned plans above.
Foxit PDF Editor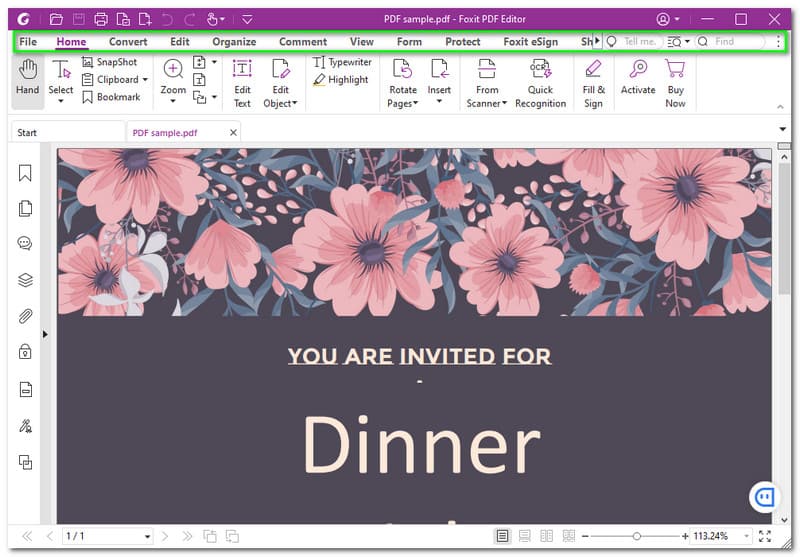 Price: $144.00
Platform: Windows, Mac
Making Foxit PDF Editor an alternative to Soda PDF is worth it. You will appreciate its user interface; it is straightforward and sleek. And aside from the beautiful user interface, Foxit PDF Editor is still user-friendly. Moreover, the features are perfect, especially if you want to Convert, Edit, Organize, View your PDF files, and more.
4. FAQs of Soda PDF
Is Soda PDF safe?
The safety of Soda PDF is guaranteed, especially when you purchase one of its subscription plans. In addition, even if you open or upload PDF files and create another file, it is safe because your files will not be leaked.
Is Soda PDF free?
No, it is not free at all. However, it offers a free version with accessible customer service. Plus, you can purchase one of the Plans.
Is Soda PDF any good at converting PDF files?
Of course, as stated, it is good to convert PDF files to Word, PowerPoint, Excel, and numerous file formats. Also, it converts in just a minute, depending on the page of the file.
How do I remove Soda PDF from my computer?
You can remove Soda PDF from your computer by uninstalling it. To uninstall Soda PDF, find the software on your PC. Then, click the Uninstall button and wait until it is removed.
Conclusion
At last, we learn what Soda PDF is and rate it depending on our research. We know its costs, customer service, main features, and more. In addition, we provide three alternative PDF converter software in case you need them soon. We will see you again in our next review!
Did you find this helpful?
372 Votes
YES

Thanks for letting us know!
No

Thanks for letting us know!
PDF Converter Ultimate
An ultimate PDF converter to Word, Excel, Image, and more.