Foxit PDF Editor Review: The Professional and Top-Notch PDF Software
Some people think PDF files are impossible to edit once saved. Well, if you are one of them, you are mistaken. As people say, if there is a will, there is a way. That is why here's a review of Foxit PDF Editor. Not just that, we also add alternative software, just in case you do not contend with one software. Read now!
1. Overview of Foxit PDF Editor
What is Foxit PDF Editor?
Foxit PDF Editor is a software that can convert PDF files into many formats. Not just that, but it can also edit a PDF file quickly. Professional editors commonly use this software because of the numerous features it offers.
Furthermore, Foxit PDF Editor is not free software; we will discuss its price below. But before that, let us first discuss the advantages and disadvantages of Foxit PDF Editor. With that, you will become familiar with it.
Pros

It has a professional and neat user interface.
It offers numerous features, not just a PDF converter and PDF editor.
It provides video tutorials in case you need to learn how to use it.
It is a multiplatform PDF converter and editor software.
Cons

It takes too much time to download.
While converting from Webpage, you will experience glitches.
To use its free trial, you must submit all your personal information.
Conversion Process9
Features 9
Easy to use 8.5
◆ The rate of the conversion process is 9. Foxit PDF Editor can convert a file quickly.
◆ The rate of the feature of Foxit PDF Editor is also 9. It offers many features that you can use. Again, it offers not only a PDF converter and editor, but there's more.
◆ Since Foxit PDF Editor is more for professional use, some beginner users will need help. The good news is Foxit PDF Editor offers video tutorials.
2. Foxit PDF Editor Review
Price
Foxit PDF Editor free trial is available as mentioned above, especially for new users. You can download and install Foxit PDF Editor and enjoy its free trial. Initially, the Foxit PDF Editor's price for Windows and Mac was $144.00 a year. That includes Foxit Esign, PDF Editor Cloud, and PDF Editor for Mobile.
But if you visit the Foxit Store, you will see many subscription plans. The question is, is the price of the Foxit PDF Editor worth purchasing? As a reviewer, it is worth purchasing because when you avail of its subscription, you will get rid of the limitations. In addition, you can use all the features it offers. But admittingly, Foxit PDF Editor costs too much more than other PDF editor software.
Interface
As expected, Foxit PDF Editor has a beautiful user interface. Well, its user interface is included as one of its advantages. It is neat and clean, and it is so good in the eyes of the users. The colors that it has are violet and white. The color combination is not exaggerated, and you can see all the features, functions, and options.
On the above left, the options are; Open, Print, Blank, Mouse/Touch, and Customize Quick Access Toolbar. Then below is the File, Home, Convert, Edit, Organize, Comment, View, Form, Protect, and more.
Of course, the middle part is the Preview of the PDF file you upload. It shows you the specific Pages and has Player Control to move the PDF file, such as Next Page, Last Page, Previous View, and Next View. Moreover, you can see more Tools on the middle left, like Add, Remove, Manage Bookmarks, Manage Page Layers, and more.
What is Best for Foxit PDF Editor?
Overall, Foxit PDF Editor is best for PDFs that need to be converted and edited. For example, if you need to edit your PDF file for passing a resume, a signature is a must; Foxit PDF Editor add signature is available and will save your day.
What is more best is the Foxit PDF Editor free download and free trial. With that, you can edit using the software without paying anything. Yes, there is a limitation upon using the free trial, but that is okay if you use basic editing for your PDF file.
3. Alternatives to Foxit PDF Editor
Aiseesoft PDF Converter Ultimate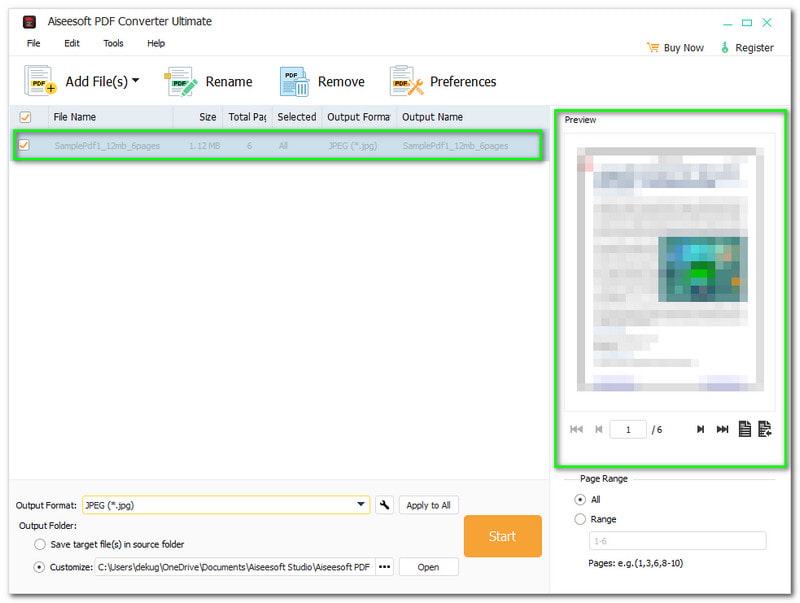 Price: $19.96
Platform: Windows, Mac
One of the best Foxit PDF Editor alternatives is Aiseesoft PDF Converter Ultimate. It is way more affordable than Foxit PDF Editor. In addition, this alternative PDF converter software is user-friendly because it is suitable for amateur and advanced users.
Furthermore, it is quick to add files by tapping the Add Files button. Or, you can drop and drag the file directly to the panel. What else? You can Rename, Remove, and Change the Output Format of the user interface.
Lastly, the Preview feature of Aiseesoft PDF Converter Ultimate is in the right corner. You can see the entire page and use the Player Controls, like First Page, Previous Page, Next Page, Last Page, and more.
PDF Candy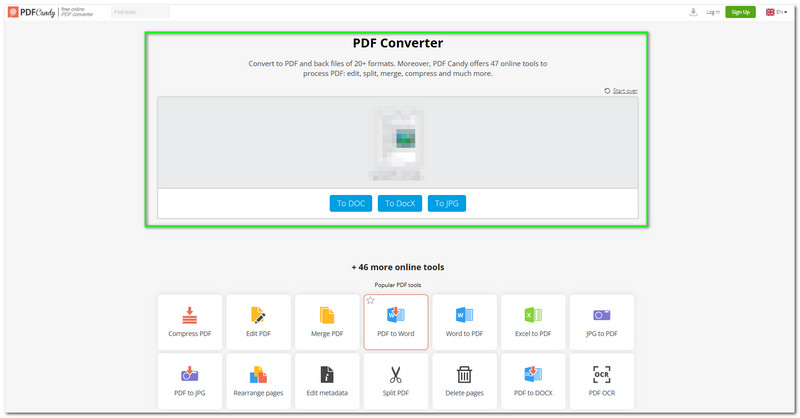 Price: Free
Platform: Online
An online PDF converter is a better way to convert PDF files without spending money. And another alternative to Foxit PDF Editor is PDF Candy. Yes, it is an online converter, and you can use it anytime without limitations.
It is free and converts your PDF file to .jpg, .doc, and .docx. What else? It offers not just one but 46 more tools you can freely use online, such as Compress PDF, Edit PDF, Merge PDF, PDF to Word, PDF to OCR, and many more.
PDFelement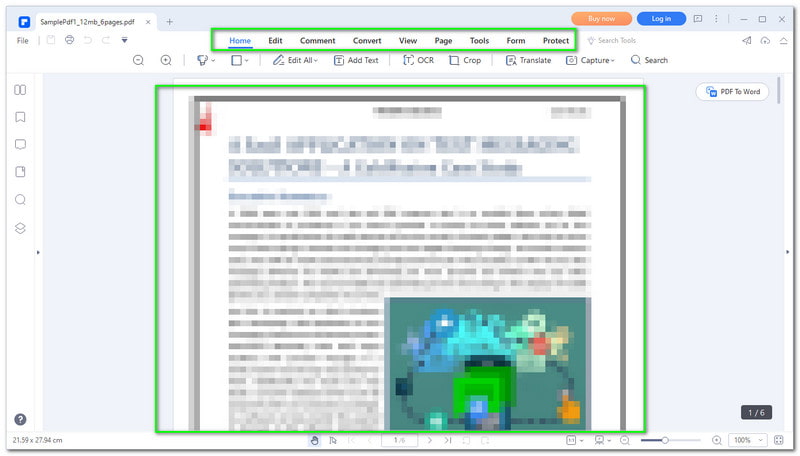 Price:Yearly Plan costs $79.99, the Perpetual Plan costs $103.99, and 2-Year Plan costs $109.99.
Platform: Windows, Mac
PDFelement is the last alternative to Foxit PDF Editor in this review. Both software is almost similar, but the advantage that we notice from PDFelement is the price. PDFelement is more affordable than Foxit PDF Editor, and the subscription plan is clear to purchase.
In addition, PDFelement has a straightforward user interface, and the options are quick to find, like Home, Edit, Comment, Convert, View, Page, Tools, Form, and more. The good thing about PDFelement is it has a comprehensive Preview feature. Therefore, you will read what is written in the PDF.
4. FAQs of Foxit PDF Editor
Is Foxit PDF Editor free?
Unfortunately, Foxit PDF Editor is not free. You can reread its price, and we explain its subscription plan above this article. It may not be entirely free, but it offers a free trial. Overall, its price is worth purchasing.
Is Foxit PDF Editor safe?
Yes, Foxit PDF Editor is a 100% safe PDF converter and editor software. It can secure all the PDF files you upload and does not link to another third-party PDF converter software. Even if you are using the trial, your uploaded files are safe.
How to change the font in Foxit PDF Editor?
To change the font in Foxit PDF Editor, click the Edit button on the upper left. After that, select Edit Text, and a new panel will show on the right side of the interface. Below the Text Style, you will see various fonts, and choose the font you prefer. Afterward, save the PDF file by tapping CTRL plus S on your computer's keyboard.
Conclusion
Summing all up, there is no doubt that Foxit PDF Editor is an excellent PDF editor software. It offers the best features and numerous tools. But we discover that it is costly, so we also prepare alternative software in this review, just in case you need them. We hope you love this review and expect to see you again on our next upload.
Did you find this helpful?
274 Votes
YES

Thanks for letting us know!
No

Thanks for letting us know!
Aiseesoft PDF Converter Ultimate
An ultimate PDF converter to Word, Excel, Image, and more.