Incredible Free PDF to Word Converters Online You Should Try
Word-processing documents are any manuscript that was made by adding text, images, and graphs. It is editable. While PDF files are a little bit similar to .docx files, however, .pdf files cannot be modified. It is like the finalized version of .docx that somehow purports to protect that formation inside. Since both of the files contain data and information. It is important to convert PDF to Word, for us to modify a piece of specific information written in the file. Modifying the document even after finalizing might be a need sometimes because typos and technical issues can occur at any time. Before that, of course, you need a tool to make the conversion possible. That is why this article proposes to help you in finding a great PDF file to Word converter! We reviewed and tested 7 of the best PDF to editable Word converters that you utilize with different situations.

Part 1. PDF to Word Converter Online
In this part, we will review thoroughly the 7 of the most useful and incredible PDF-to-Word converters online! Take a look at their features, conversion speed, pros, and cons to help you choose the best converter for you.
1. Smallpdf

Smallpdf as it says, it magically converts PDF file to Word. You can now convert your PDF to Word, just drop the file to the converter bar and in just seconds your file will be converted. Furthermore, even though this is an online converter, it still manages to offer various features that are useful in converting your file. A few of them are: It is partnered with Solid Documents which is the best solution provider that can bring the best experience and quality in converting your PDF to Word. Next, the magic conversion in the cloud will make the conversion instant. So, just sit back and relax. Let the Smallpdf Converter do the work for you!
Pros

Possess a clear and clean interface.
Offer so many features.
Secured converter.
Partnered corporation for development.
Quality service.
Affordable pricing plans.
Cons

Sometimes, a problem occurred with its storage.
Cannot be used without the internet.
Not available on mobile devices.
Subscription-based for full features.
2. Adobe Acrobat Online PDF to Word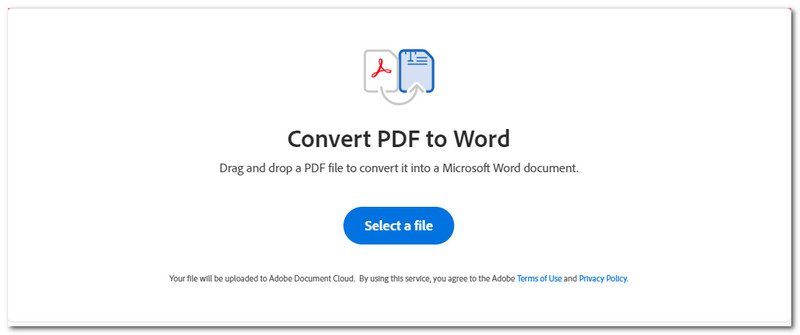 Adobe Acrobat Online PDF to Word is also included in the list since we are talking about the best. Indeed, this converter can offer one of the best features of a converter. The process of converting using Adobe Acrobat Online PDF to Word Converter comes with just three simple steps: Drag or drop the files, convert, then download the converted file. Furthermore, other than the ability to convert, it holds a fast conversion speed not just in converting but also with document formatting transfers too. Besides, did you know that the PDF file format was invented by Adobe in 1993? That is, this converter promises you the highest quality online PDF to Word converter in Google Chrome and other websites.
Pros

Offer the highest possible quality.
Affordable and cost-efficient.
Free trials are offered.
Possess Enhancement tools.
Protect your files with a password.
Cons

The free trial lacks some features.
Overwhelming features for new users.
The odd issue in the drop and drag process.
3. Nitro PDF to Word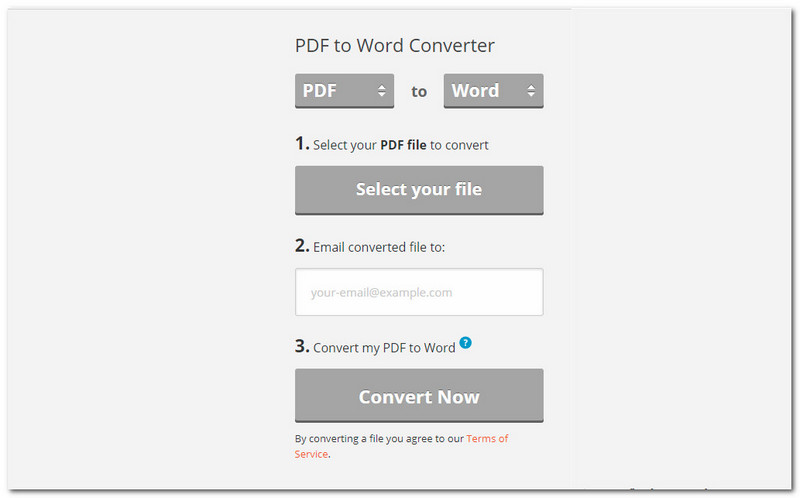 Nitro PDF to Word will allow you to convert PDF to Word and with any Microsoft Office format. That is why more than 650,000 users: individuals and corporations use Nitro with their grind. Moreover, since it is trusted and loved by many professionals, it is the inessential thing that Nitro has a feature where you can sign your file even without the need to print, scan, touch a single sheet of the file. Other than its ability to convert, this converter also enables you to edit any PDF, including the images, paragraphs, pages of the file. You can also create PDF files from scratch and merge numerous document types into a single PDF using Nitro PDF to Word converter.
You may purchase it for $179.00, and it comes with all the PDF features you need: Edit, convert, create, merge, secure, review, and more. Payment transactions can be done through different eBank such as VISA, MasterCard, and America Express. However, you may try it for free in just a 14-day free trial.
Pros

Has so many features to offer.
Editing tools and eSign are offered.
Cons

Expensive converter.
The website is confusing.
The limited-time of free use.
4. Freepdfconvert.com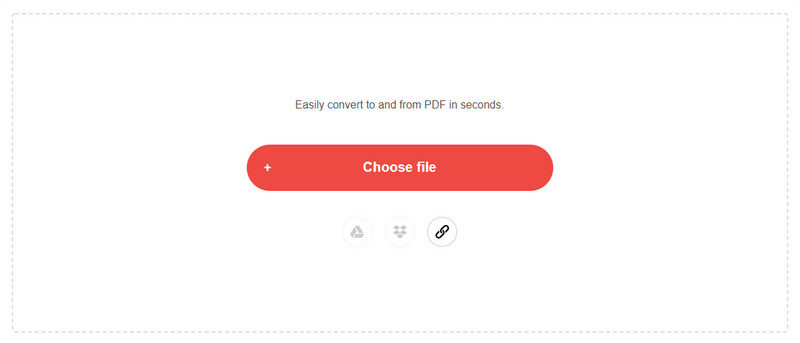 Freepdfconvert.com is one of the best PDF to Word online converters that you might be looking for. Especially if you need an easy and fast to use online converter. This converter is a go-to solution in making your converter process instant and for all of your file coercion needs. Besides, this tool cares about your privacy and the privacy of your data. It has a 256-bit SSL encryption of all your files that can make your documents and data secure. This converter also promises you that it won't give or share any of your data with others. In connection with privacy, do you know that this converter is automatically deleting all the converted files in case the user forgot to delete or remove the files after converting? Yes, that's what Freepdfconvert.com can do. Overall, in that case, we can say that this converter is suitable for you.
Pros

Essential features are offered.
Care about our privacy.
Universal conversion.
Can maximize your productivity.
Free online converter.
Cons

Conversion speeds depend on the internet.
Delays in uploading/downloading occur.
5. Pdf2doc.com

We are now at the fifth converter! Wait, are you looking for a free PDF to Word online converter? We got you covered! Because Pdf2doc.com is a free converter that allows you to convert your PDF to Word files. A tale not, we said files, it means it allows you to convert up to 20 PDF files and convert it concurrently. And download them all at once in a Zip archive. Also, you do not need to worry about the time, because it can convert as fast as possible! Bottom line, this is also a great choice for PDF to Word online converter that can be written on your list.
Pros

Important features are present.
Easy to use the converter.
Best go-to solution.
Cons

The website needs to be organized a little bit.
Limited features compared to others.
6. Ilovepdf.com

Now, let us talk about a simple and yet incredible PDF to Word online converter. Yes, we are talking about Ilovepdf.com. This online converter allows you to convert your PDF into a Word file with ease and hassle-free while enjoying its minimalist, clean, and clear interface. Other than that, let us also talk about a cost-efficient converter, because this converter will not be left behind. You can enjoy using this converter for free. However, if you want to enjoy the full feature of it, get the premium version for as low as $4 per month or $48 as one payment a year. For business purposes, it has a separate plan for it and as of this moment, the price is not yet updated on their website. Overall, this converter also deserves to be included in the list of the best converters, and do not forget to say I love Ilovepdf.com!
Pros

User-friendly converter.
Clean and smooth interface.
Tools and function buttons are organized.
Offer so many tools.
Cons

The website needs an update.
Limited features for a free version.
Part 2. Best PDF to Word Converter – Aiseesoft PDF Converter Ultimate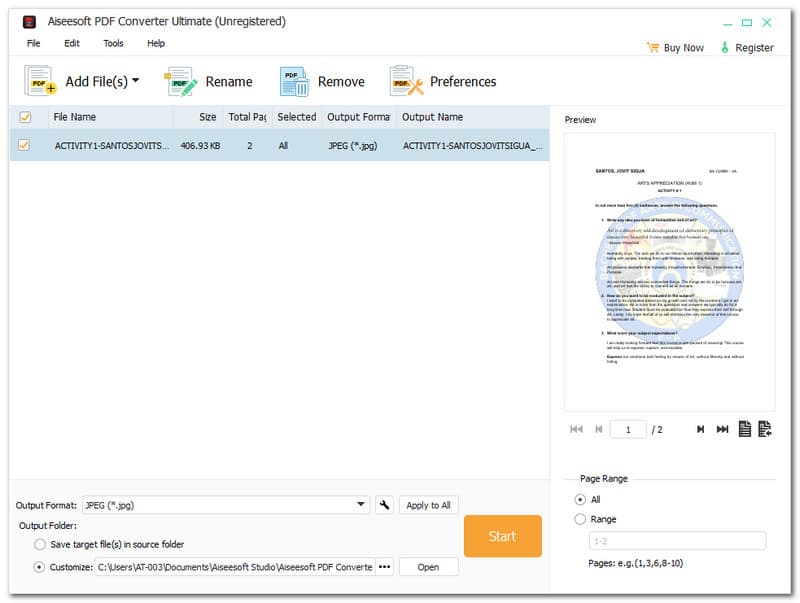 We are down to the last PDF to Word file convert tool and probably not the least because this might be the best converter among the rest. Aiseesoft PDF Converter Ultimate is a professional PDF converting software that can surely help you in converting your PDF to Word and other file formats. This converter supports advanced OCR technology that can understand different lounges accurately like English, French, Mandarin, and more. In addition, Batch conversion is also allowed here, perfect to save your time and maximize your productivity. Other than that, Aiseesoft PDF Converter Ultimate also lets you customize and Edit PDFs. This is a great feature if you wish to layout and encode text.
In terms of its capability, it can convert and extract texts with super high conversion speed. You may enjoy this converter for only $16.00 one license a month. This is available with your Windows and Mac computer. Indeed, Aiseesoft PDF Converter Ultimate is effective in many ways. From its intuitive and user-friendly, to its capability and affordable price. This software can offer almost everything you are looking for.
Pros

Jam-packed with features.
All-in-one converter.
Cost-efficient.
Effective converter.
Cons

Limited features in the free version.
Part 3. FAQs of PDF to Word Converter
May I convert PDF to Word without losing the file formatting?
That is possible, there are tons of PDF to Word converters that can do that. Some of these are the Adobe Acrobat Online PDF to Word Converter and Aiseesoft PDF Converter Ultimate.
Will my converted Word documents be secure in using an online PDF converter?
Yes, online converters are making sure your files are protected. Some converters have a feature where you can set a password to your files. Some have partnered with other corporations for improvement especially in giving customer help, solution, and security.
Is there an online PDF converter that also allows you to create your PDF?
Certainly. There is a flexible tool that offers you various features aside from a converter. Nitro and Acrobat are examples of it.
Conclusion
Therefore, we conclude that converting PDF files into editable Word files is now possible and less agony because there are tons of online converters that can offer a variety of tools that can help with your problem. The final decision is now yours. You may use the descriptions, pros, and cons of different converters above as your preference in choosing the suitable online converter for you. However, if you need our help in choosing what is the best for you we highly recommend using Aiseesoft PDF Converter Ultimate with your grind. For it can offer the best of the best features of a converter.
Did you find this helpful?
190 Votes
YES

Thanks for letting us know!
No

Thanks for letting us know!
Aiseesoft PDF Converter Ultimate
An ultimate PDF converter to Word, Excel, Image, and more.