How To Turn Off Location on iPhone Using Settings Feature
Some of you will not leave without mobile devices; the famous device you can have is an iPhone. If you are a first-time user of the iPhone and do not know how to use iPhone location service, you will now have a chance to become familiar with it by following the steps we have prepared below. This article will help you become familiar with iPhone Location Settings as well as turning off and on it to keep your privacy safe and find a nearby place. To start, please read now!

1. Where is Location Services on iPhone
According to research, one of its top-selling products of Apple is the iPhone. There is no doubt about that since iPhone or mobile device is handy and convenient. Aside from its high-quality camera, you will enjoy its helpful and numerous features.
For that reason, Android users tend to switch to iPhones. What is happening now is that the new iPhone users need more ideas to use the iPhone, specifically on Location Services.
Why is Location Services considered in this topic? Because the Location Services feature is important for having a mobile device, especially for users' safety. So, if you are one of the iPhone users, we will teach you where the Location Services feature of the iPhone is. Please see the steps below.
1.
Launch your iPhone and find the Settings Icon. You will see that on the Home Screen of your iPhone, and the Settings Icon is color gray.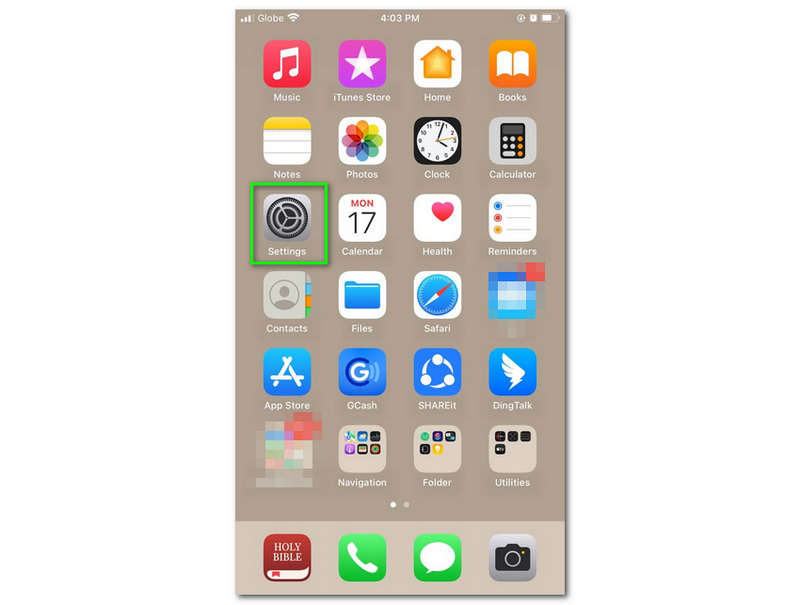 2.
Once you are on the Setting Screen. You need to scroll until you see the Privacy and Security. It is lined up with General, Control Center, Display and Brightness, Home Screen, and more.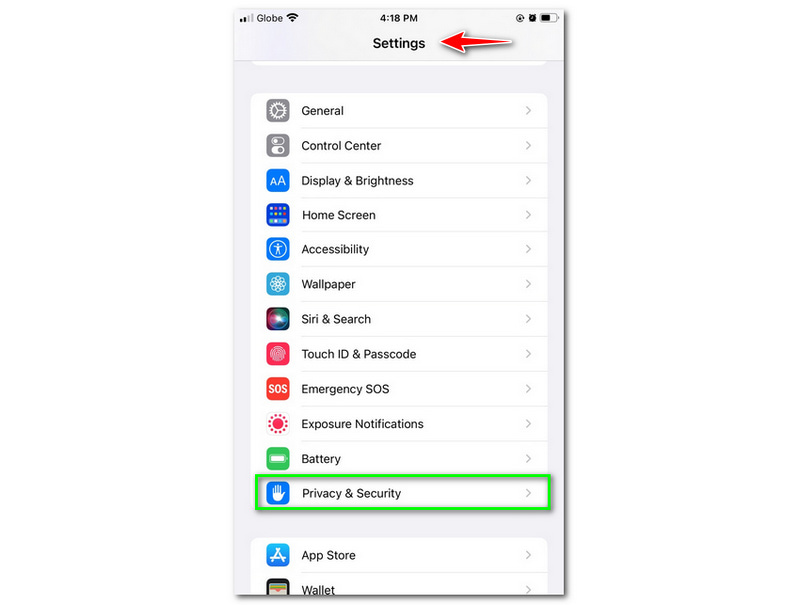 3.
After tapping Privacy and Security, you will immediately see the Location Services since it is the first option in the Privacy and Security Screen. Below Location Services are Tracking, Contacts, Calendars, Reminders, etc.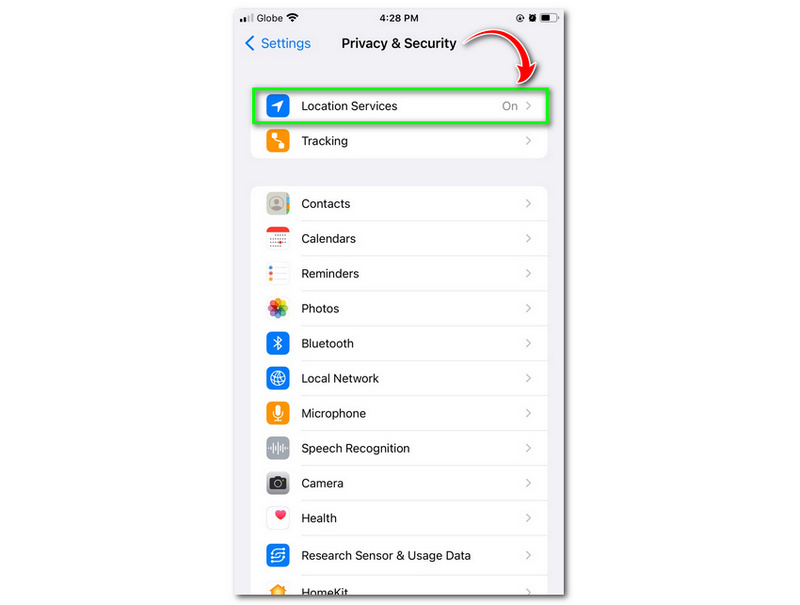 4.
Click the Location Services, and you will see the ON and OFF buttons on the right side of the screen. Then, slide the button to the right until you see the color green. That means it is now turned on.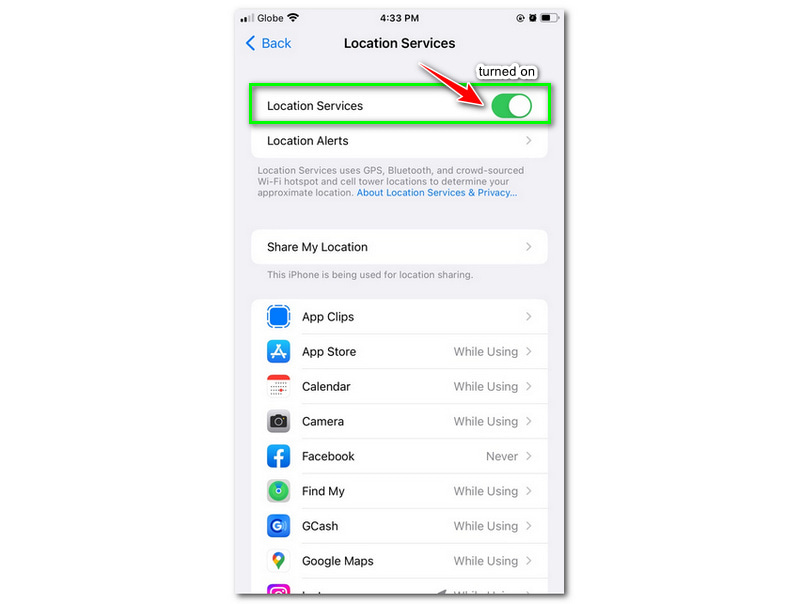 Are you aware now where you can find the Location Services on iPhone? That is great! Many people think that the iPhone is hard to use, but it is not. As you can see from the steps, with a simple tap and click, you will see what you are looking for.
Furthermore, below the Location Services, you can also see the Location Alerts, Share My Location, and more. We also have a How-To article based on what is mentioned; you can also visit them.
2. How to Turn Off Location on iPhone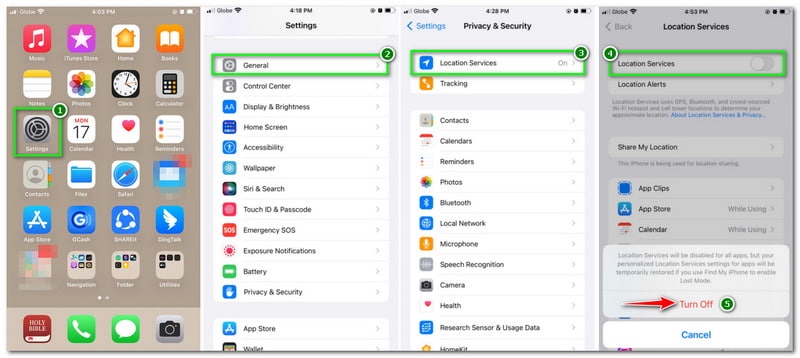 As you can see in the upper part of the article, we show the beginner user of the iPhone how to find the Location Services of an iPhone in Settings. In this part, it is not only for beginner users but for long-time users of the iPhone.
To begin, this part will include how to turn off the Location on your iPhone. It is easy to do. Nonetheless, many of you ask why you are turning off location.
We all know that when the location of an iPhone is ON, there are many advantages like you will find your iPhone quickly when it is missing. In addition, you will also know where you parked your car using the GPS of your iPhone by locating the current location.
So, to answer your question, some people are turning off their iPhone's location because of privacy. If the iPhone has advantages, it also has disadvantages. The disadvantage that you will experience when the iPhone's location is ON, your privacy is compromised.
To avoid that kind of issue, you can fix that by turning off the Location Service of an iPhone. How can you do that? You will become familiar with this when you follow these instructions.
First, open your iPhone using your Touch ID or Face Recognition. After that, look for the Settings Icon and click it. Once you are in the Settings Screen, scroll until you see the General button.
You must select the General button, and the Location Services will appear. Now, it is time to turn off the location of your iPhone by tapping Location Services. You will see an ON and OFF button on the right side beside Location Services. Slide the button to the left until the color green disappears, and it will become color gray.
Then, a pop-up tab will appear on your iPhone's lower part of the screen. You will see the Turn Off and Cancel buttons. Select the Turn Off button, and that is it! Your Location Services are already OFF. For that reason, you can now control your privacy.
3. How to Hide or Change Location on iPhone
If you are not satisfied using the Setting on your iPhone, there is another solution for that upon using the software. For that reason, you will fully control your iPhone when you use software, especially when you use Aiseesoft AnyCoord.
It is the number one location changer software on the internet, and you can try it for free or purchase it from $9.96 up to $51.96. You can use Aiseesoft AnyCoord not only in hiding locations but you can also use it for games like Pokemon Go or related GPS games.
So much with that, we prepare steps in order to guide you from hiding or changing your location on your iPhone successfully. In this part, we will use the One-stop Mode of Aiseesoft AnyCoord; please see them now!
1.
After opening the Aiseesoft AnyCoord, you will immediately see the options, such as Modify Location, One-stop Mode, Multi-stop Mode, and Joystick Mode. Since we are going to use One-stop Mode, you need to click it.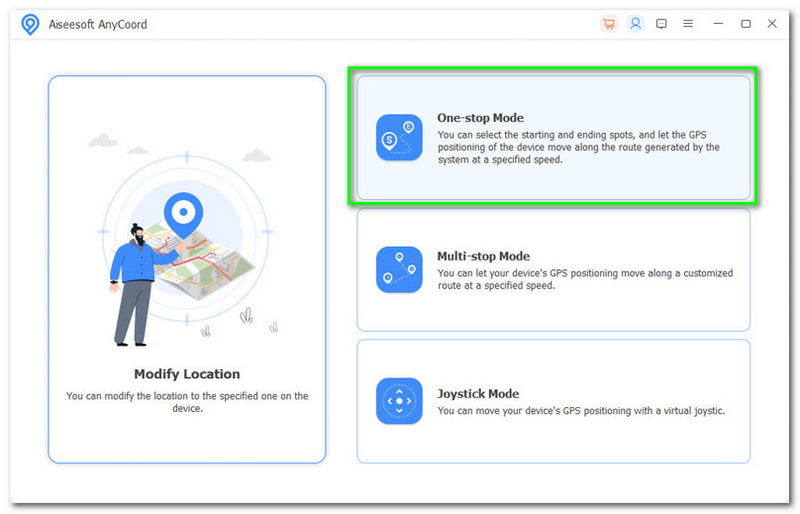 2.
Now, use the map to enter your starting and ending point places. After that, Aiseesoft AnyCoord will choose a movement to track your iPhone. To do that, click the Use the Starting Point button and Use the Ending Point.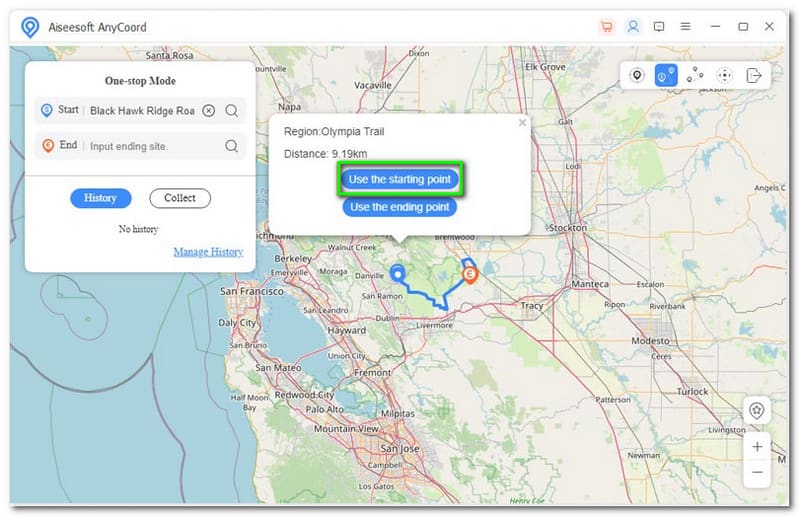 3.
Then, you will see a popping Tab on the left corner of the software; you will see the Start, End, History, Manage History, Collect, Speed, Start Move, and more. Now, tap the Start Move button.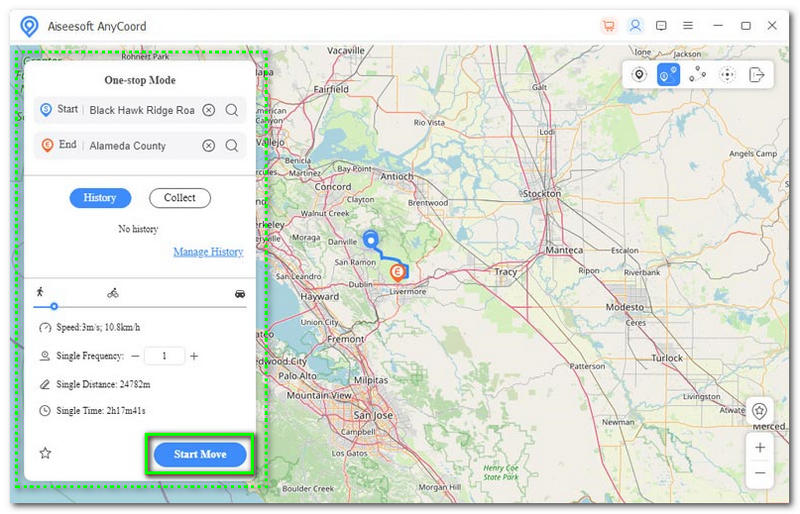 Using Aiseesoft AnyCoord, you can save time, right? You also have many options to choose from because it offers three modes; One-stop, Multi-stop, and Joystick Mode. In addition, you have a chance to try it without paying anything. Overall, Aiseesoft AnyCoord is the perfect software to hide or change location, so try it now!
4. FAQs on How to Turn Off Location on iPhone
Does turning on and off location on iPhone have the same Android process?
No. iPhone and Android have different features. Therefore, turning on or off the location will be impossible if you will apply the steps above on your Android device. However, it is clear that you can change the location on iPhone and Android using the same process on Settings or if you will use software or an app.
Why do I need to hide or fake my location?
There are a lot of reasons why you need to do that. But the most proven answer to this question is you want to protect your privacy. Again, when your location is ON, your privacy will be compromised, especially if you turn on your location while using social media apps and other applications.
What are the disadvantages of faking location?
When you fake your location, there is a possibility that you will not find your mobile device when it is missing. What else? Your family will not automatically track your original location. In addition, you cannot share your recent location and more. In other words, faking location is only necessary for some reasons, and faking location is not always advisable.
Conclusion
Turning ON and OFF locations is indeed enjoyable, especially if the steps are easy to follow and use amazing software like Aiseesoft AnyCoord. In addition, using the three methods above, there are no reasons now to be unfamiliar with finding location services on an iPhone. Moreover, we just want to remind you that faking location is not always an advantage. To end, we will see you in our next post!
Did you find this helpful?
437 Votes
YES

Thanks for letting us know!
No

Thanks for letting us know!
Location Changer Solutions
Aiseesoft AnyCoord
Change iPhone Location to Spoof and secure yourself.