OBS Studio vs. Streamlabs: Which Streaming Software is Great
Whether you're a novice streamer or someone who's been doing it for a while, you've probably needed to consider which streaming software to use. OBS Studio has reigned supremacy in streaming software with its spectacular features and open-source plugin integration. Streamlabs OBS has finally gone into the ring for its chance to hold the championship, despite a rocky start. Indeed, this two broadcasting software will carve your mind in choosing which one you will choose. To help you with that, we will bestow you a thorough review that can serve as your guide in choosing the great software for you. Other than that, we will give an alternative to Streamlabs OBS and OBS Studio namely the AiseeSoft Screen Recorder.

Part 1: OBS VS Streamlabs - Overall Ratings
If you cannot choose among Streamlabs OBS vs OBS, for the best broadcast software options, we prepared the information you need to make the right decision.
OBS can bring you a rough start. However, as time goes by this open-source broadcasting software will become easy to use if you consciously use it. This is the perfect software for the pro gamers and streamers out there.
Streamlabs is the perfect definition of beginner-user-tool, especially for gamers. Besides, its minimal user interface says it all. Easy-to-use and efficient.
OBS
Streamlabs OBS
Pros

1. The open-source software that you can connect with multiple streaming platforms.

2. Can support multiple formats.

3. Support multi-platforms.

4. Free and Open Source.

5. No watermark.

1. Offer multiple overlays and themes.

2. Customization of layouts is allowed.

3. Free.

4. No watermark.

Cons

1. UI needs to be updated and improved.

2. Force close often occurs.

1. Need more CPU usage.

2. Bugs keep on occurring.
Part 2: OBS VS Streamlabs - User Interface
Let's review each tools' user interface, from their color pallets, arrangement of the functions, and maybe their fonts used also. To begin, let's open Streamlabs and OBS Studio to see how they look like.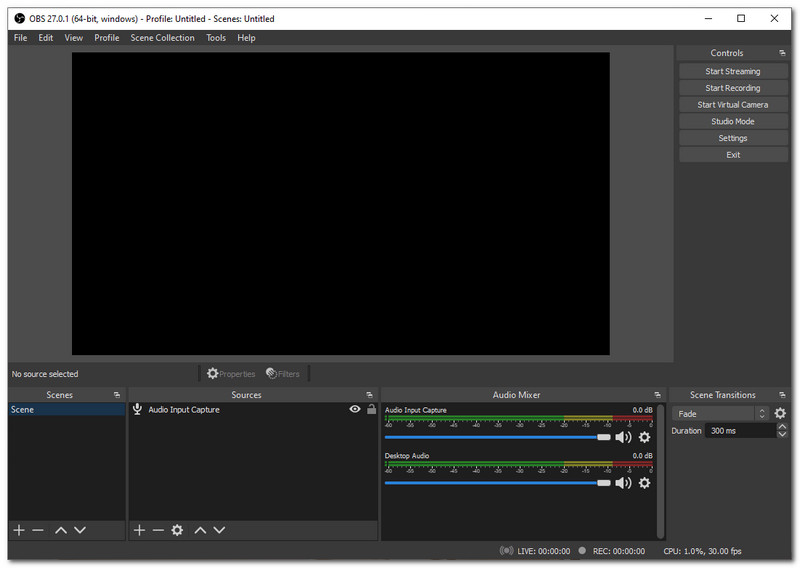 As you open the OBS, you will see an elegant black tab with fewer primary colors at the bottom portion of the application. About how its features are organized, the buttons, tabs, and functions are placed appropriately in the interface. At first look, OBS interfaces are like software often used by professionals, like game streamers on different social media platforms like Facebook and YouTube, which is the most common streaming app. Moreover, OBS has a tremendous User interface and setup process. Using it with your grind is easy and simple as drag-and-drop steps.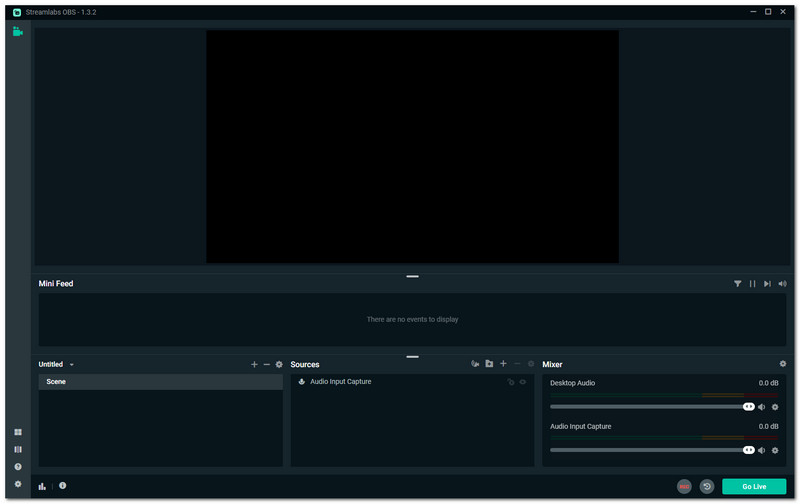 Now, let's proceed to Streamlabs OBS. When you open the software, it's a little bit similar to OBS, however, the color of it has a touch of green that is perfect combined with the white texts. This interface is quite impressive and it's giving us a chill vibe, because of its majestic color pallet. Other than that, Streamlabs's function buttons are placed rightly and exactly what we needed to see. Overall, it's pretty amazing to see such a smooth interface. Just like the OBS, it also has an extreme User interface and setup process. You can also use it with your grind with ease like drag-and-drop steps. But let's review it thoroughly in the next parts of this article Platforms.
Part 3: OBS VS Streamlabs - Platform Support
If you're planning to enter the game streaming world, it is important to choose software that supports multiple platforms. For this will be the place where you will share your streams. I think these two software is the perfect choice for you. These two provide you the ability to stream your content on multiple platforms, synchronously. All you need to bear in mind is that you need to have a stable and fast internet connection. Twitch, YouTube Gaming, and Facebook are the most popular platforms supported by both Streamlabs and OBS.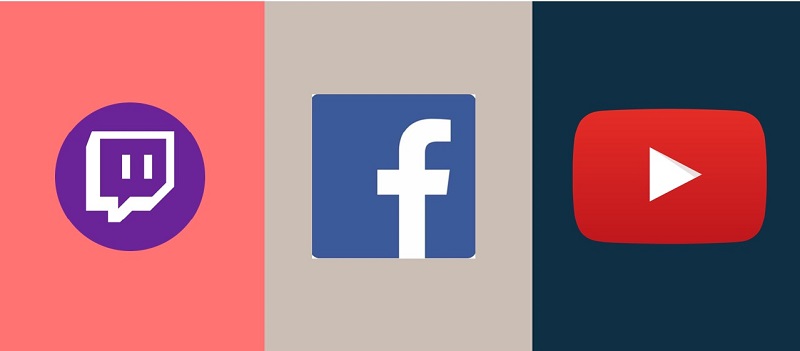 Part 4: OBS VS Streamlabs - Flexibility
When it comes to the flexibility of the tools, it is something that we need to discourse about. In this portion, we listed the features and compatibility of both software.
OBS Studio works on Windows 8 and later, macOS 10.13 and later, and Linux. This software became infamous because of its free and flexible functionality. OBS continuously releases updates that allow the streamer to create different ways to interact and make the work proficient. For the most part, OBS is the core software; it is streamlined and adaptable to your needs. No doubt why it gained its supremacy for a long time.
Streamlabs Obs is gaining its mastery gradually. In the long run, it continuously gets better, competing alongside OBS. Besides, its UI is highly instinctive and user-friendly, which supports multiple themes. This is the tool that you can enjoy adequately and the complete package that any creator would desire. Although it doesn't support macOS and multiple bugs keep occurring, Streamlabs is still a perfect choice for gamers.
Part 5: OBS VS Streamlabs - Overlays
OBS overlays are tricky. You need to be familiarized with the designer's work to make them. In OBS you can either choose overlays from websites or make an overlay following your preference. After that, uploading overlays in OBS is just a simple click away. To teach you how to click the Plus icon under the Scene section. Next, click the Plus icon again and select your overlay to upload.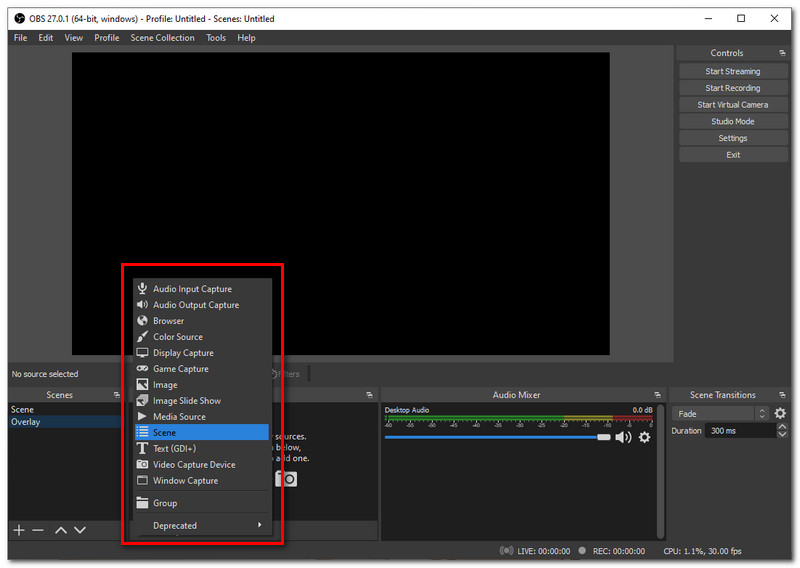 Streamlabs has a lot to offer since it is a Broadcaster and not just a screen recorder. In line with that, it offers many layouts and overlays that can completely be customized in accordance with your needs and wants. Customizing the layouts and overlays is simple by just using your mouse to drag and drop. The Game Overlay can be found at the Setting of the software.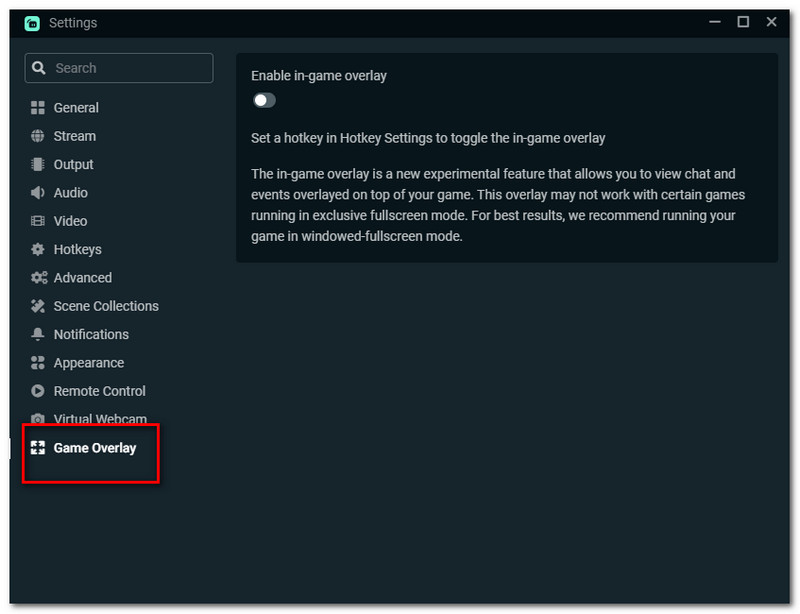 Part 6: Best Alternative to Streamlabs or OBS – AiseeSoft Screen Recorder
If you are looking for another professional screen recorder that can capture online videos, games, podcasts, online discussions, virtual meetings, and webcam videos in full screen or customized screen hassle-free, Aiseesoft Screen Recorder might be the one you are looking for. AiseeSodt has these tremendous features to offer for everyone, its versatile function is the reason why it is the perfect alternative to Streamlabs or OBS Studio. To share with you one of its features, here are the steps on how to record your screen using Aiseesoft.
1.
Open Aiseesoft Screen Recorder to see the full function buttons of it and the smooth interface of the software.

2.
On the third function button, click the Game Recorder. However, since the software is versatile, you can also use the Video Recorder in capturing your game. Allow me to prove it to you. Click the Video Recorder instead of the Game Recorder.

3.
After that, you will see another set of functions where you are allowed to select the preferred video frame of your recordings. But we suggest using Full Screen in recording your game for a better experience.

4.
To start recording your screen, just press the REC button on the right side of the interface.

5.
After you finished the recording, just press the Stop button.

6.
Do not forget to Save your recording or Re-record it.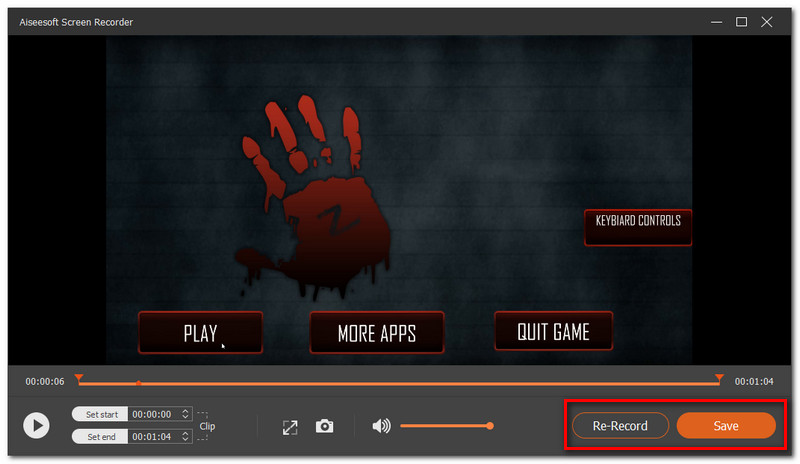 Conclusion
Overall, both OBS Studio and Streamlabs OBS are great choices for you. These two software programs are a big help in doing your work. However, words are not enough to present all the features and functions of both tools, that's why we recommend you to try them! If you do not like the two, still have another option - AiseeSoft Screen Recorder, the best alternative to OBS or Streamlabs.
Did you find this helpful?
145 Votes
YES

Thanks for letting us know!
No

Thanks for letting us know!
Aiseesoft Screen Recorder
Capture every moment in desktop, browsers, programs and webcam.