Pokemon Go Coordinates: Choose the Right Location to Catch
Pokémon Go was the first widely played AR game nowadays. When it originally debuted, it earned positive feedback from Pokémon fans, and indeed, enormous users found it exciting and incredible to play. However, if you have played the game for a while, you probably know how tough it is to find rare and legendary Pokémon. This is especially true for epic Pokémon, which can only be found in raid encounters. This scenario will require you to travel the world to catch the best Pokemon, similar to what we watch in the animated series.
This post will provide the best Pokémon Go locations for catching rare Pokemons and joining raids. Don't worry if you're wondering how you'll get to these sites while still living in your house; we've got you covered towards the end.

Part 1. Pokemon Center Locations
The Pokémon Company owns and operates the Pokemon Center, a Pokémon-exclusive retail store. The Pokémon Center, which opened in Tokyo in 1998, has now expanded to include outlets in other locations worldwide.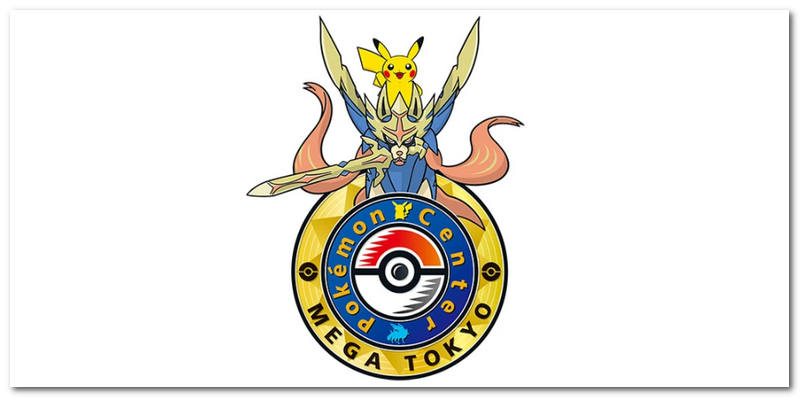 Currently, Existing Pokemon Centers
◆ Mega Tokyo
◆ Osaka
◆ Nagoya
◆ Fukuoka
◆ Yokohama
◆ Sapporo
◆ Tohuko
◆ Tokyo Bay
◆ Hiroshima
◆ Kyoto
◆ Sky Tree Town
◆ Tokyo DX + Cafe
◆ Osaka DX + Cafe
◆ Shibuya
Former Location of Pokemon Centers
◆ New York
◆ Pop-up Stores
◆ Paris
◆ London
To get more skills of the location in Pokemon Go, you can play the Pokemon games in the order.
Part 2. Pokemon Unbound Pokemon Locations
Route 1
◆ Vanillite
◆ Snorunt
◆ Delibird
◆ Minior
Area
Sandslash Tunnel
Ice Puzzle Sectio
Sandslash, Grove
Fishing
Surf
Rock Smash

Spheal
Burgmite
Smoochum
Swinub
Makuhita
Roggenrola
Makuhita
Zubat

Makuhita
Roggenrola
Zubat
Drilbur
Mawile
Gigalith
Crobat

Sealeo
Avalugg
Jynx
Piloswine
Hariyama
Boldore
Golbat

Magikarp
Seel
Shellder
Dewgong

Seel
Dewgong
Spheal
Sealeo
Lapras
Part 3. Gigantamax Pokemon Locations
Only a limited number of Pokémon can Gigantamax. If you've captured a Pokémon with the Gigantamax factor, you'll see a distinctive red X symbol between its name and the picture of the Poké Ball it resides in when you look at its synopsis.

◆ Appleton- Dappled Grove (only in Pokémon Shield)
◆ Alcremie- Bridge Field
◆ Butterfree- Rolling Fields - two separate locations
◆ Centiskorch- Stony Wilderness
◆ Colossal- Giant's Seat (only in Pokémon Sword)
◆ Charizard- Lake of Outrage
◆ Corviknight- Giant's Cap
◆ Copperajah- Stony Wilderness
◆ Duraludon- Giant's Seat
◆ Drednaw- Giant's Cap
◆ Flapple- Dappled Grove (only in Pokémon Sword)
◆ Garbodor-East Lake Axewell
◆ Grimmsnarl- Dusty Bowl
◆ Gengar- Stony Wilderness (in Pokémon Shield)
◆ Hatterene- Bridge Field
◆ Kingler- West Lake Axewel/South Lake Miloch
◆ Lapras Giant's Seat - only in Pokémon Shield
◆ Orbeetle- Bridge Field/ Dappled Grove
◆ Machamp- Stony Wilderness (in Pokémon Sword)
◆ Sandaconda- Dusty Bowl - two separate locations
Part 4. Pokemon Brilliant Diamond Pokemon Locations
In Pokémon Brilliant Diamond, you can find various Pokémon throughout the Sinnoh region. Here are 10 locations where you can encounter different Pokémon:
◆ Turtwig: You can choose Turtwig as your starter Pokémon from Professor Rowan in Twinleaf Town.
◆ Chimchar: You can choose Chimchar as your starter Pokémon from Professor Rowan in Twinleaf Town.
◆ Piplup: You can choose Piplup as your starter Pokémon from Professor Rowan in Twinleaf Town.
◆ Bidoof: Commonly found in various routes and areas, including Route 201 and Route 202.
◆ Shinx: You can find Shinx in the Trophy Garden on Route 212.
◆ Starly: Commonly found in routes like Route 201 and Route 202.
◆ Kricketot: Found in Eterna Forest and other grassy areas.
◆ Zubat: Zubat can be found in caves like Oreburgh Gate and Wayward Cave.
◆ Geodude: Geodude can be encountered in various caves and rocky areas, including Oreburgh Mine.
◆ Onix: Onix can be found in the Oreburgh Mine and the basement of Wayward Cave.
Part 5. Pokemon Shield Legendary Locations
◆ Zacian - Slumbering Weald
◆ Zamazenta - Slumbering Weald
◆ Eternatus - Energy Plant
◆ Regieleki - Split-Decision Ruins
◆ Regidrago - Split-Decision Ruins
◆ Glastrier - Crown Tundra
◆ Spectrier - Crown Tundra
◆ Calyrex - Crown Shrine
◆ Moltres - Isle of Armor
◆ Articuno - Crown Tundra
Part 6. Ditto Pokemon Go Location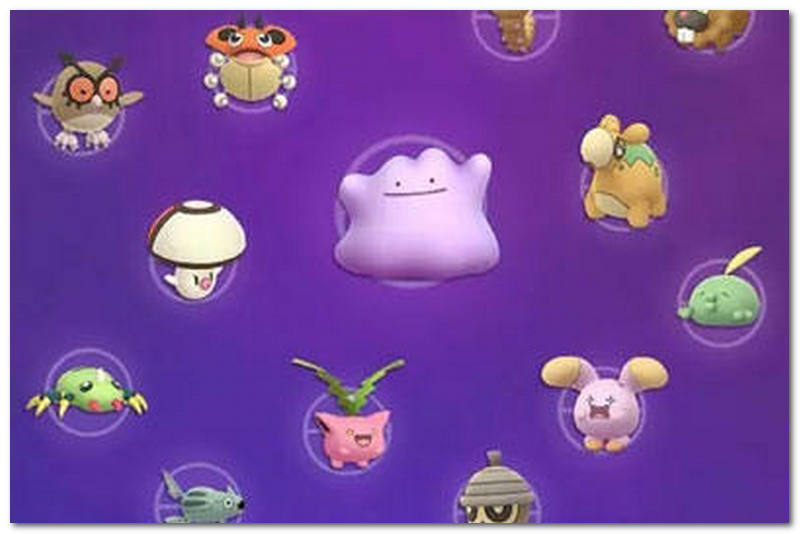 Part 7. Pokemon Insurgence Pokemon Locations
Pokémon's locations in Pokémon Insurgence might vary greatly. For extensive information on where to discover particular Pokémon, it's better to reference a game-specific guide or resource.
Part 8. Radical Red Pokemon Locations
Radical Red, like Pokémon Insurgence, is a fan-made ROM hack. Therefore, Pokémon locations may change from the original games. For the locations of Pokémon in this game, consult Radical Red-specific resources.
Part 9. Pokemon Emerald Pokemon Locations
◆ Treecko - Route 101
◆ Torchic - Route 112
◆ Mudkip - Route 102
◆ Registeel - Ancient Tomb
◆ Regice - Island Cave
◆ Regirock - Desert Ruins
◆ Latios - Roaming Hoenn
◆ Latias - Roaming Hoenn
◆ Rayquaza - Sky Pillar
◆ Deoxys - Birth Island
Part 10. Pokemon Go Nest Locations
Nest sites in Pokémon GO vary regularly, usually with each migration. Trainers frequently rely on internet resources like The Silph Road's Nest Atlas or community-driven Pokémon GO websites to discover the most up-to-date nest information. These services offer a community-sourced database of recorded nest locations, allowing users to locate where individual Pokémon are presently nesting. Trainers may improve their overall gaming experience by using these tools to efficiently arrange their games and visit the proper regions to encounter the Pokémon they're hunting for.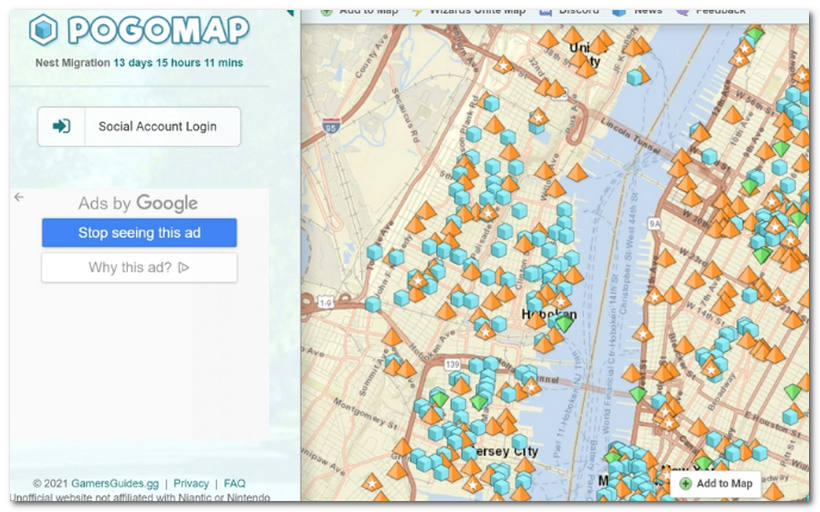 Part 11. Pokemon Platinum Pokemon Locations
◆ Turtwig - Route 201
◆ Chimchar - Route 202
◆ Piplup - Route 203
◆ Dialga - Spear Pillar
◆ Palkia - Spear Pillar
◆ Giratina - Turnback Cave
◆ Mesprit - Lake Verity
◆ Azelf - Lake Valor
◆ Uxie - Lake Acuity
◆ Rotom - Old Chateau
Part 12. Pokemon Vending Machine Locations
Vending machines are commonly featured in cities and towns in various Pokémon games. Vending machine locations might change from game to game. Thus, it's essential to consult individual game guidelines. In real life, we have vending machines mostly in Japan, America, and Australia.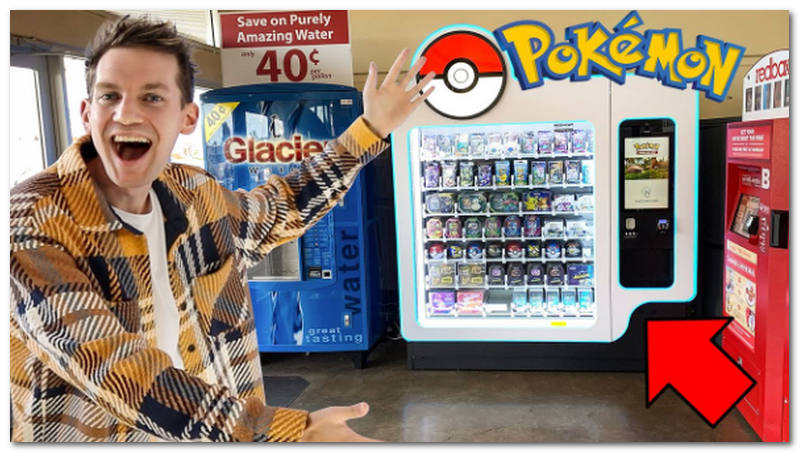 Part 13. Ralts Location Pokemon Sword
Ralts, a Psychic/Fairy-type Pokémon, is only accessible in Pokémon Shield and cannot be captured in Pokémon Sword. If you're playing Pokémon Sword and want to get Ralts, the easiest way is to trade with a buddy or another player with Pokémon Shield. Trading allows you to gain exclusive Pokémon from other versions, boosting your collection and team possibilities. This interaction encourages collaboration and community participation within the Pokémon gaming community, allowing users to finish their Pokédexes and develop their teams by swapping Pokémon with others. So, if you want to add Ralts to your Pokémon Sword team, contact other trainers and look at trade options.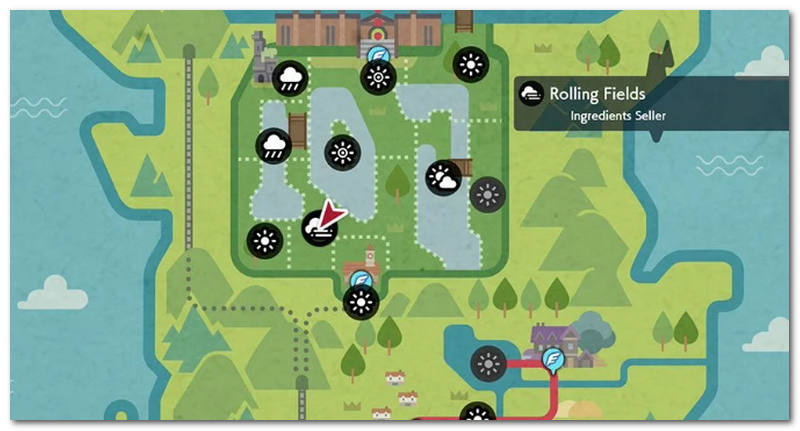 Part 14. Pokemon Crystal Pokemon Locations
◆ Chikorita - New Bark Town
◆ Cyndaquil - New Bark Town
◆ Totodile - New Bark Town
◆ Suicune - Roaming Johto
◆ Raikou - Roaming Johto
◆ Entei - Roaming Johto
◆ Lugia - Whirl Islands
◆ Ho-Oh - Bell Tower
◆ Celebi - Ilex Forest (Event)
◆ Unown - Ruins of Alph
Part 15. Pokemon Happy Meal Locations
Happy Meal promotions can vary depending on your geographical location and the current date. It's advisable to consult your nearest McDonald's restaurant to inquire about ongoing or upcoming Pokémon-themed promotions. Additionally, official announcements from McDonald's or Pokémon will provide specific details about promotional events in different regions. By staying informed about these promotions, you can ensure that you have the opportunity to collect Pokémon-themed toys or other exclusive items with your Happy Meal. Keep in mind that the availability of these promotions may change periodically, so it's a good idea to stay updated.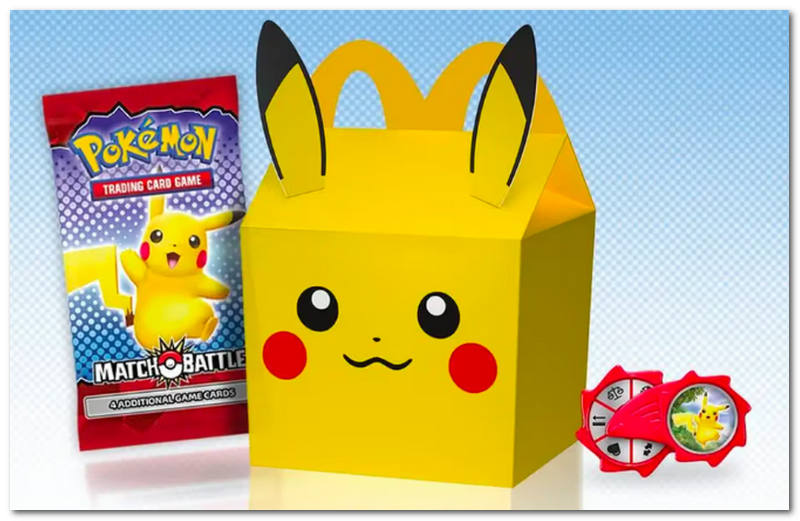 Part 16. Pokemon Snap Locations:
You go across numerous Pokémon habitats and surroundings to capture photographs in Pokémon Snap games. Each game has a varied setting, such as the Pokémon Island in the original game and several islands and territories in New Pokémon Snap.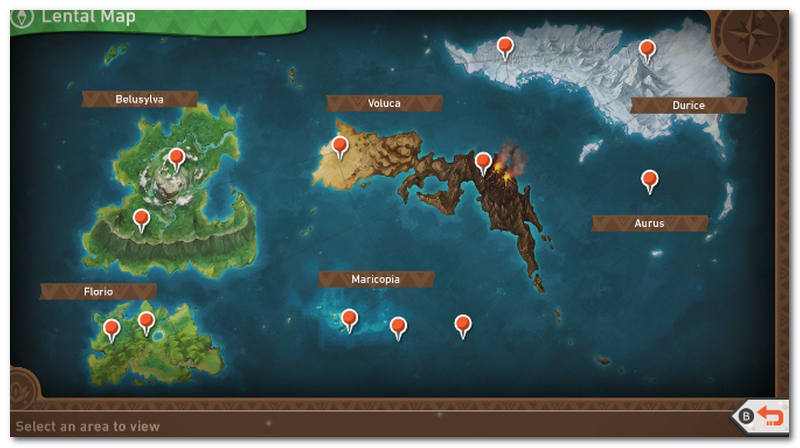 Part 17. Pokemon Go Gym Locations
Pokémon GO Gyms are integral to the immersive experience of Pokémon GO, as they bridge the virtual world of Pokémon with the real world. These Gyms are carefully selected and positioned to mirror the real-world landmarks and sites of interest that make communities unique and vibrant.
You'll often find Pokémon GO Gyms in parks, which are natural hubs for recreational activities and gatherings. Parks are ideal locations for Gyms because they draw people together and encourage outdoor exploration. Public buildings are also prime locations for Pokémon GO Gyms. These can include libraries, post offices, and municipal buildings. Placing Gyms at these sites encourages players to visit and interact with important civic structures.
Part 18. Pokemon Black TM Locations
In Pokémon Black, TMs, also known as Technical Machines, may be gained from various sources, including businesses and characters throughout the game. Because TM placements might vary, checking a Pokémon Black TM guide for specifics is best.
After getting to know the Pokemon Go locations, you can spoof Pokemon Go location to catch more monsters.
Conclusion
We heard you, warriors and Pokemon trainers! That is why this article gave you all of the locations you need to catch a great Pokemon that you can use for fighting. In addition, we also included some legendary Pokemon that everyone wants to catch. For that, we all know by now that you are excited to play your Pokemon Go. Please share this article with your friends so that you can venture more together and have more fun!
Did you find this helpful?
404 Votes
YES

Thanks for letting us know!
No

Thanks for letting us know!