Change the Location on Netflix: 3 Methods to Make It
Are you sick of missing your favorite Netflix series and movies when you vacation abroad? It's upsetting to learn that your location determines whether or not you can access the things you love. No matter where you are, the good news is that you can change your Netflix area to access a greater variety of material. The Netflix selection may vary significantly depending on where you are. It can be upsetting for devoted streamers when there is a lack of episodes and films available in some areas.
That is why this article exists to guide you to change location on Netflix. Let us see three different and effective ways of doing the process.

Part 1. 3 Ways to Change Location on Netflix
Method 1: Using AnyMP4 iPhone GPS Spoofer
We all know watching Netflix on iPhone is much more incredible than other mediums. That is why if you are using your iPhone to watch Netflix, then AnyMP4 iPhone GPS Spoofer is a great medium we can use to make the modification of location possible. This tool is incredible in making the changing process feasible with ease. With all of that, let us see what it can offer using these simple steps below.
2.
Now, we need to hit Start to connect your iPhone to the computer using a USB cable to modify the iPhone's GPS position. When a popup appears on your iPhone after connecting, please hit the Trust button.
3.
After that, you must choose Modify Location to proceed. A map will appear after you access the location-changing interface. Then, you can choose a new site by clicking it with your mouse and choosing Move to.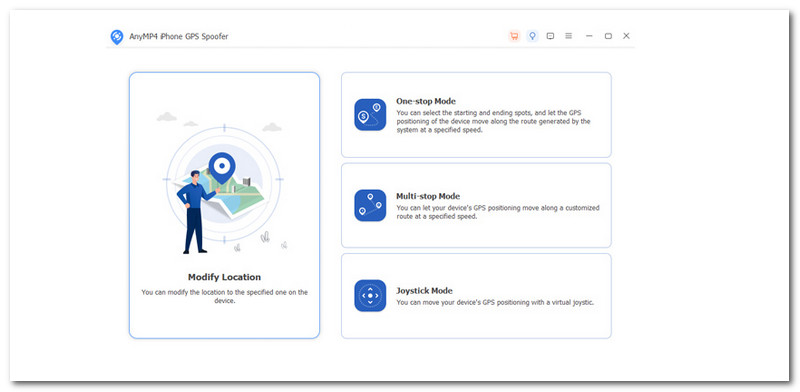 4.
Additionally, you can type the Location's name in the box in the interface's upper-left corner. To modify the location for your iPhone after choosing a place, kindly click Confirm Modify.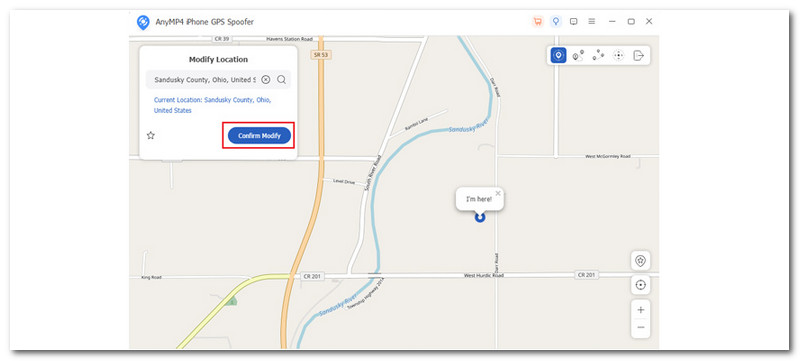 5.
Now, check your Netflix then see the changes to your account locations.
We can see through the simple steps above it is possible to edit the location on your Netflix wherever you go. That is much easier with the help of AnyMP4 iPhone GPS Spoofer. You can try it now and do the steps for an instant.
Method 2: Through Smart DNS ProxyTools
Here is another way to change Netflix's location without using a VPN. Smart DNS enables access to Netflix libraries from other nations as well. The advantage of Smart DNS is that it directly routes data between you and Netflix, making it faster than a VPN.
1.
Check out the Smart DNS Proxy webpage. Then, we need to select Try It Now.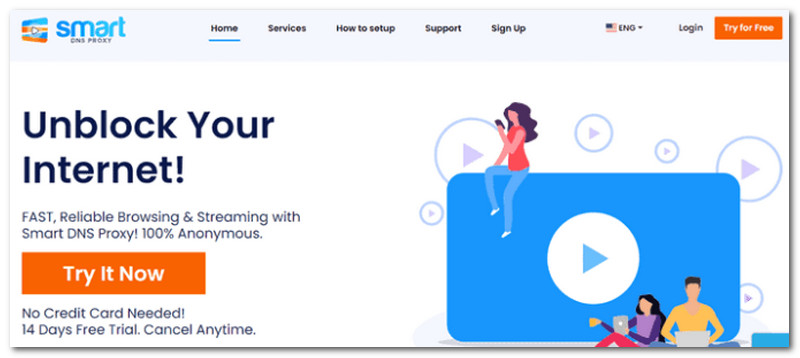 2.
After that, take part. Click the Activation Link or the Verify My Email in your registered email address to activate your account.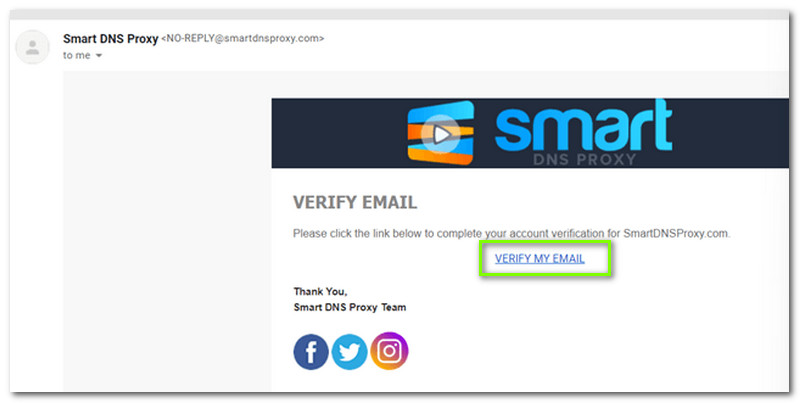 3.
Now, to change your Netflix Region, click Region. Remember that it is available to paying subscribers only.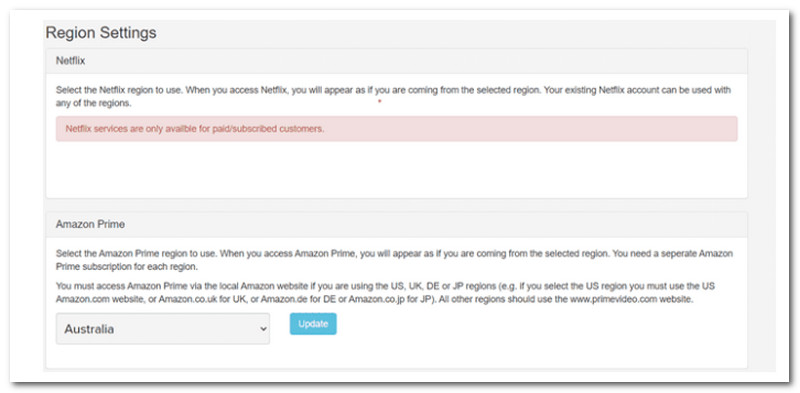 4.
Then, we proceed to register with Netflix. If your computer is still unable to access the Netflix collection in the desired region,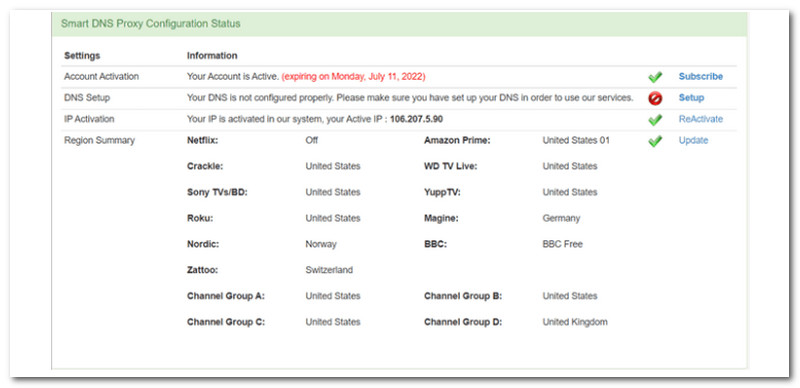 5.
In the DNS Setup section, select Setup. You can view the step-by-step setup on the instructions page that will take you there. Once the setup has been completed properly, restart your computer and open Netflix.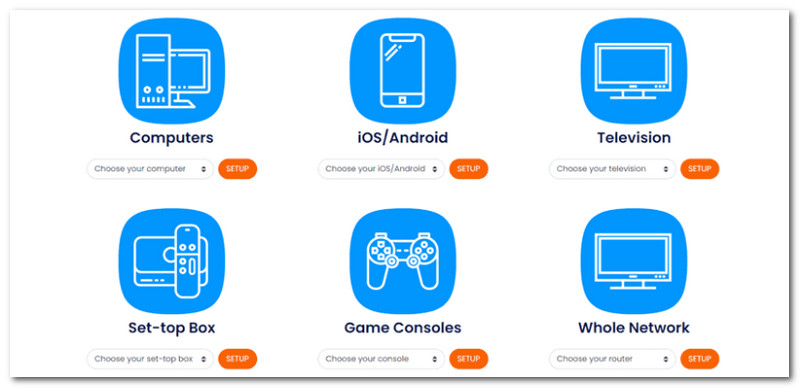 The steps may look so easy, but It isn't a trustworthy strategy. Additionally, Netflix prohibits customers from unlocking international libraries and strongly tries to discourage them from doing so. DNS servers are not able to consistently circumvent bans like VPNs do.
Method 3: With Proxy Browser Extension
The third method to access sites like Netflix that are limited by location is using a proxy server. Although you can utilize them through websites, we believe browser extensions to be more convenient because there is no need to download anything. Wachee is available for Chrome.
1.
Press the Chrome menu button as we select More Tools for choosing Extensions.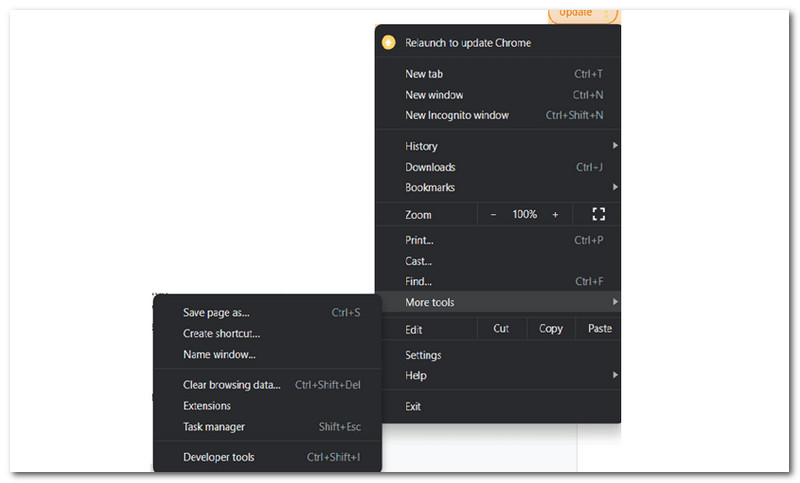 2.
Select the three parallel lines. Next, choose Open Chrome Web Store from the menu at the bottom of the page.
3.
Type Wachee into the search box. On the first Result, we need to click.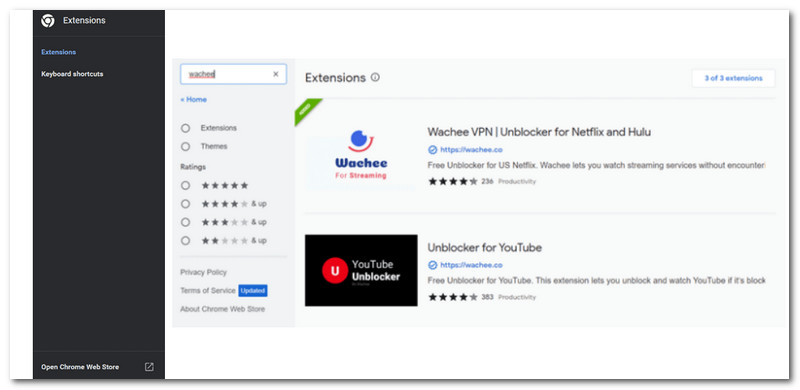 4.
Select Add Extension under Add to Chrome.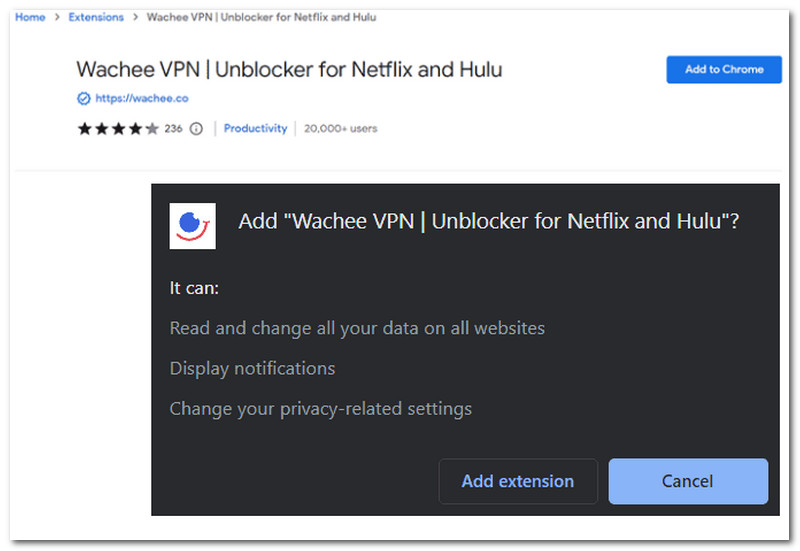 5.
To pin it to your taskbar, click the Pin icon. To choose your location, select the region option. Then, sign in to Netflix right away.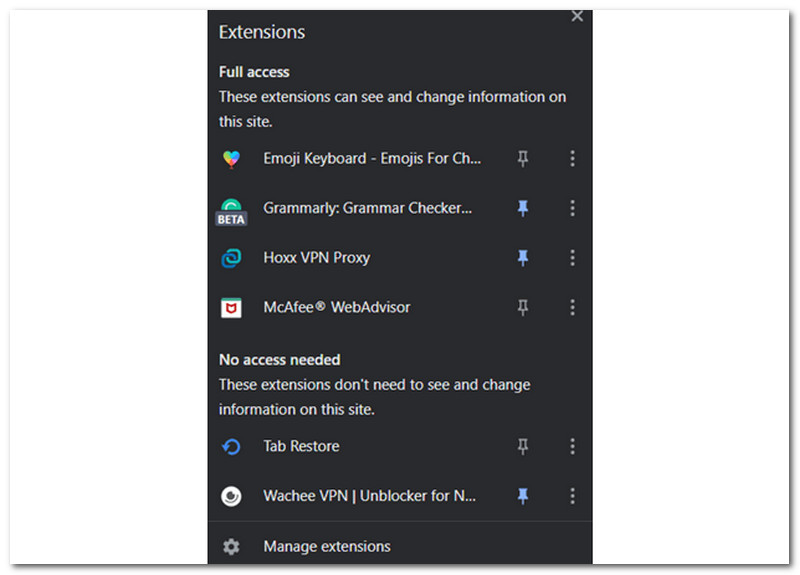 Using a web extension to solve the situation is also effective, as we can see above. Although HD videos must be subscribed to. Anywhere in the world, you can use it to access Netflix, yet it can cost you somehow a dollar and sometimes it fails to solve the situations.
Part 2. FAQs about How to Change Location on Netflix
Why would I want to alter my Netflix location?
It addresses the main justification for changing your Netflix location. It's crucial to outline the advantages, such as gaining access to content libraries exclusive to particular regions or circumventing geo-restrictions while traveling. In simple words, changing the location on Netflix will grant you access to the movies available in the country you are in.
Will changing my Netflix location impact my account or billing details?
Changing your Netflix location does not affect your account or billing information. Your account information, subscription details, and payment method remain the same when you use tools like a VPN or DNS provider to alter your location. Your Netflix subscription plan is mostly determined by your billing address and payment method; changing your location has little impact on these factors.
Does Netflix have a detector for location?
Yes. Netflix can locate your location if you allow it. To pinpoint a user's location, Netflix uses information like IP addresses. Standard and Premium subscribers can join up to two other members outside of their household for an additional monthly cost.
Which country offers the most Netflix content?
There are tons of countries that offer incredible content, movies, and series. Per the movie enthusiasts and filmmakers, Japan is first on the list with a total score of 86.961 IMDB, awards, and nominations. The Czech Republic follows it with a total score of 84.885 IMDB, awards, and nominations. In the third spot, South Korea scored 81.761 IMDB, awards, and nominations. The runners-up are the countries of United Kingdom and Slovakia.
Is Netflix content the same worldwide?
No. Over 190 nations around the world provide Netflix. Movies and TV series that are both original and legally obtained are available in every nation. You can't change the nation associated with your account until you relocate.
Conclusion
As a result, switching your location on Netflix can provide a wealth of entertainment options, enabling you to access regional content libraries and take in a variety of episodes and films. While this might be a useful tool for improving your streaming experience, it's important to use caution when using it. For that, AnyMP4 iPhone GPS Spoofer is a big help for you. Ultimately, you should make a responsible decision about moving your Netflix location after weighing the benefits and drawbacks. Always put your online security and privacy first by selecting trustworthy VPNs or DNS providers, and be aware of Netflix's changing location-change policies.
Did you find this helpful?
475 Votes
YES

Thanks for letting us know!
No

Thanks for letting us know!