Snagit VS Screencast-O-Matic: Things You Need to Know Before You Choose
The contagion has brought everything into the digital world, from online classes, online presentations, business meetings, and even online live selling. That's why software is essential nowadays, and choosing a great product for you is a vital decision to start your work such as: choosing a screenshot application to use for your presentation or an editor that will allow you to enhance your images to look professional! But what if there's an application that can do both for you? Yes, there is! We introduce you, Snagit vs Screencast-O-Matic, the tools that can help you capture your screen. In addition, we are also giving you an alternative to the two – the AiseeSoft Screen Recorder.

Part 1: Snagit VS Screencast-O-Matic - Overall Rating
We introduced you to the two software that might help you with your grind - Snagit and Screencast-O-Matic. Let's define them individually!
Snagit is a software that offers various features that can help us, users, to capture important events on our monitor.It includes full-screen capture, window mode, selected area screenshot, scrolling capture, panoramic, including the advanced modes such as menu freehand, capture, clipboard, objects, multiple areas, etc. These are just a few on the list, indeed Snagit can provide almost everything you need!
Pros

● All-in-one tool.
Accessible.
Effective tool.
Efficient.
Cons

Need to pay for the complete features.
Complicated for the beginners.
Screencast-O-Matic is one of the popular screen recording tools which can help you capture amazing screenshots of your screen.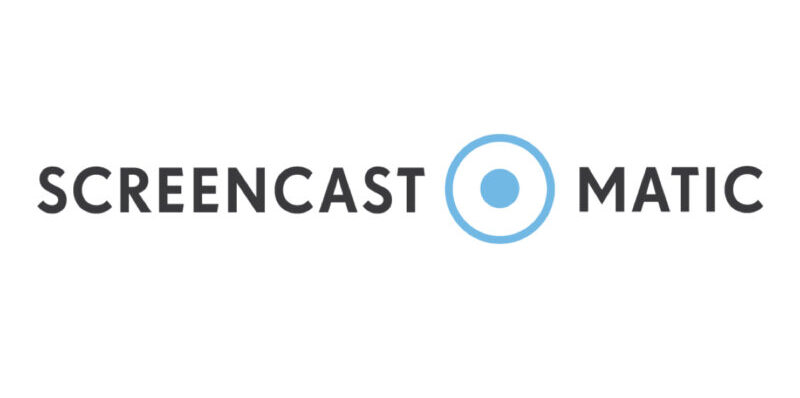 As I tried, it enables me to record my screen and webcam that comes with high-quality output. Good thing Screencast-O-Matic is available to Windows, macOS, Chromebook, and iOs, very versatile software for everyone. Furthermore, it offers both free and paid versions.
Pros

User-friendly-tool.
Perfect for the beginners.
Affordable price.
Cons

Still Not free.
Part 2: Snagit VS Screencast-O-Matic – Price
In terms of pricing, Snagit offers both free and paid. For a one-time fee of $49.99 that comes with a single license. Discounts are also offered depending on your status: for students, you can get this software as low as $29.99 US, for Government and Non-Profit officials, you can get Snagit for $42.99 US with tax exemption. In addition, the more licenses you order, the lower the price you get. If you would like to give it a try, download the Snagit Free Trial Version!
Screencast-O-Matic offers their different accounts: Free, Deluxe, and Premier. A Screencast is a more budget-friendly tool rather than Snagit. In simple words, this cheap software cannot be underestimated because of its features. Below is a chart with further explanation in connection with the price of Screencast-O-Matic.
Price
Offered Features
Solo Plans
Team Plans (10 Users)
Free
$0
N/A
● Basic Features
Deluxe
$1.65 per month (billed yearly)
$9.50 per month (Save $7.50)
● Easy video editor.
● Record computer audio.
● Import music and sound.
● Add effects.
● Screenshot tool.
● Screenshot Enhancer.
● Create Captions using Speech-to-Text
● Green screen filter.
Premier
$4.00 per month
(billed yearly)
$17.50 per month (Save $22.50)
●

All Deluxe Features


● CTA and Annotation Buttons.
● Sticky Library.
● Hosting.
● 250GB Bandwidth.
Part 3: Snagit VS Screencast-O-Matic - Video and Screen Recording
Snagit will enable you to capture your screen by pressing the Prtscn or Prt Scr button on your keyboard or by default, Snagit will open a selection tab that you can use to capture a specific part of your screen. Aside from the normal screen capture, Snagit will also let you record your full screen or region mode. This feature is perfect for your online presentation or video tutorials. There are more capture modes on this software including Fullscreen, Window, Region, Scrolling window, Panoramic, etc. These features are relevant especially if your PC contains private files, you can use the Region mode to maintain your privacy.

Screencast-O-Matic will allow you to record three modes: record your screen, record using your webcam, or record both screens plus the webcam. Besides, it has the ability to capture the audio from your computer and the microphone. However, it also allows you to turn off the feature before you start recording if you don't want it.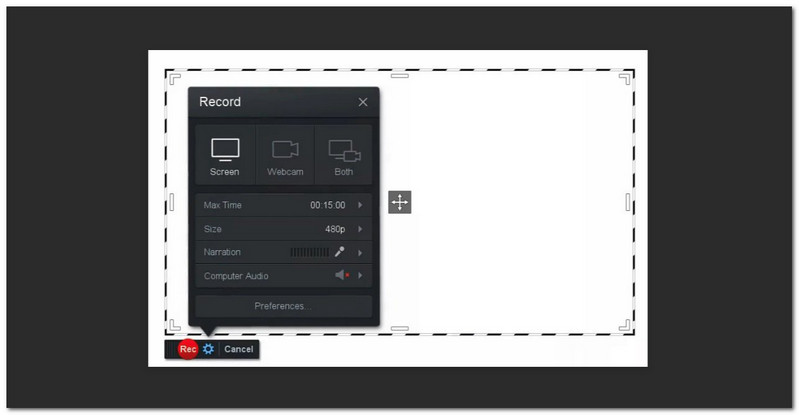 Part 4: Snagit VS Screencast-O-Matic - Editing while Recording
Snagit is an awesome and versatile software that allows you to edit while still recording. Using this tool, you can now multitask. You can draw a line, shape, add an arrow, input a caption, color, etc. You don't need to worry about your visuals now because Snagit makes it easy for you.
Screencast-O-Matic is perfect to create, share, and manage videos to empower your study. This may also accelerate your business and video creation to get your job done for Sales, Customer Support, and Marketing. Screencast-O-Matic also allows you to record your mobile screen to make and create high-quality videos. In addition, this software can give you the ability to personalize your videos by adding facecam, crop, trim, or adjust the speed of your videos.
Part 5: Snagit VS Screencast-O-Matic - Summary
To summarize, we correlate Snagit and Screen-O-Matic using quantitative measurement and method. Using the chart, you will see their ratings when it comes to their Overall Functionality, Design, Pricing, and more.
Screencast-O-Matic Overall Rating
Interface/Design7.5
For Beginners9.3
Mobile App8.1
Functionality9.3
Pricing10
Snagit Overall Rating
Interface/Design8.5
For Beginners8.6
Mobile App7.6
Functionality10
Pricing7.9
Part 6: The Verdict: Snagit VS Screencast-O-Matic - What Is the Best for?
After having the review about Snagit, we learned that this is one of the best tools you can use to record or capture your screen. Besides, everything you need can be found here. Including screenshots and video capture editing tools.
Screencast-O-Matic is a perfect tool for beginners, due to its easy-to-use features and affordable price. That is the perfect definition of a great tool. Despite its cheap price, Screencast still gives you more than what you deserve.
Part 7: Best Alternative to Snagit or Screencast-O-Matic
We reviewed two of the best tools among screen capture and screen record applications. If ever you are not satisfied with its offers, here we recommend you the great Snagit or Screencast-O-Matic alternatives. Partially speaking, it can give you better features and experience.
Aisesoft Screen Recorder is one of the competitive and amazing tools among screenshots and screen recorder applications. This might be the one you're looking for! Besides, Aiseesoft will enable you to create screenshots and record high-quality videos. In addition, this is not a complicated tool to use with its clean interface and clear functions, you can make your work instantly using Aiseesoft.
Simple Steps to Screen Record using Aiseesoft Screen Recorder:
1.
Launch the application, and wait for its clean interface to show.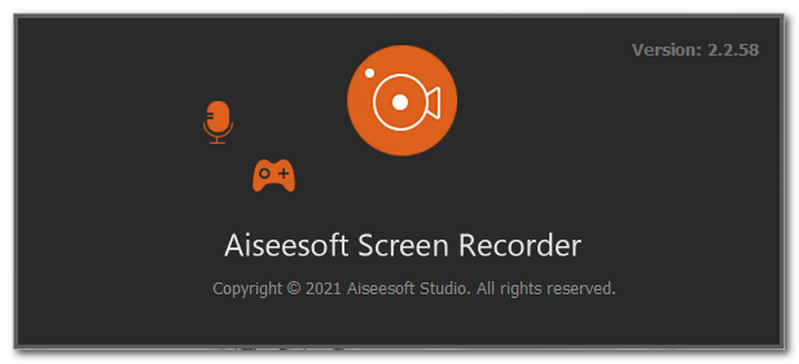 2.
After you open the app, you will now see its clean interface with its different functions.

3.
On the function buttons, click the Video Recorder button to proceed with the process.

4.
You can choose the ratio of your screen record, if you don't want to make it full screen, feel free to customize it and allocate your preferred area.

5.
Click the REC button to start the recording.

6.
Click the Save button to ensure your videos.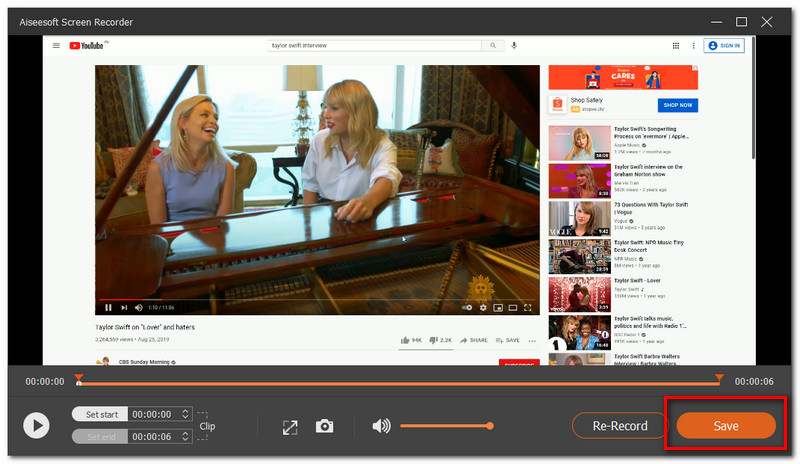 Conclusion
In this article, we talked about the functions, features, price, pros, and cons of Snagit and Screen-O-Matic. We also discussed its performance in Capturing and Video Recording. In the second and fifth portions, we compared them using a chart and showed their differences when it comes to their offers. Aside from the two, we also gave you the great alternative to Sangit or Screencast-o-Matic. However, we strongly recommend the Aiseesoft Screen recorder to make your grind easier and more efficient.
Did you find this helpful?
135 Votes
YES

Thanks for letting us know!
No

Thanks for letting us know!
Aiseesoft Screen Recorder
Capture every moment in desktop, browsers, programs and webcam.