The Ultimate Review of MP3 Players to Download for Immense Experience of Listening Music
Hassle day because of work? Calm your mind by listening to music. For most of us, we are listening to music to relieve stress or to shift our attention from the haleness we experienced throughout the day. It is proven that music has been one of the ways that we are proven that listening to various music coming from different artists like Taylor Swift, The 1975, Harry Styles, and more helps us in many different ways. After all, who does not love listening to music right?
However, to make that possible you really need the best MP3 player so that listening is an overwhelming experience. Do not worry, because in this article we gathered 7 of the most popular and the most amazing MP3 players that you can utilize wherever and whenever you want. These reviews include there, platforms, price, features, pros, and cons so that you may choose what suits you the most. So chill, relax, and enjoy listening to music with no interruptions with these MP3 players.

Our Top Picks
Spotify: The Infamous MP3 Music Player of All Time

Choose any music from online and listen with a high quality audio. You may also download music for offline jam.

Vidmore Player: The Most Flexible MP3 Player in the Market

The all-in-one software that can offer features more than any other MP3 player can do. Truly, a cost efficient software for you.

ITunes Player: The Best MP3 Player for iOS Users

The most trusted and proven MP3 player among Mac and iOs devices. With its amazing features and affordable price, it deserves to be called the best truthfully.
Part 1. Best 7 MP3 Player Software Review
Spotify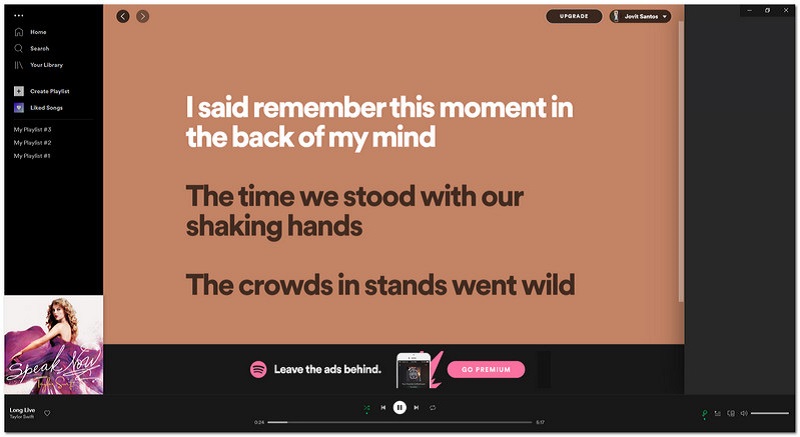 Overall Rating: 4.8
Platform: Windows, Mac, iOS, iPad, and Android
Price: $9.99
Spotify is one of the leading MP3 music players especially nowadays with the rise of a lot of competitors that includes Apple Music, Google Music, Amazon Music, Tidal. However, no matter how big the names mentioned a while ago Spotify is making sure that it will not be left behind by its competitors. In fact, it is the go-to source of music by a lot of music lover out there. There is so much to mention about Spotify, to dig deep let us now try to look at its unique feature.
In accordance with the large number of users, one of the most loved features from Spotify is the Crossfade Songs functions where you can choose a range of seconds. This will give you a smooth transition between songs in your most loved playlist. Other than that, it has a function called Mono audio that can make both left and right speakers play the same sound. All of these are just a few of what Spotify can offer. There are still tons of features you can enjoy. Try it now!
Pros

Proven and tested by millions of users.
Smooth MP3 player.
Offers amazing features for quality listening experience.
All music is available.
Spotify gives income to the artists.
Offers free trial.
Cons

Subscription based.
Ads are available in a free version.
Limited skip to unsubscribe account.
Upgrade first for the right to choose music.
Vidmore Player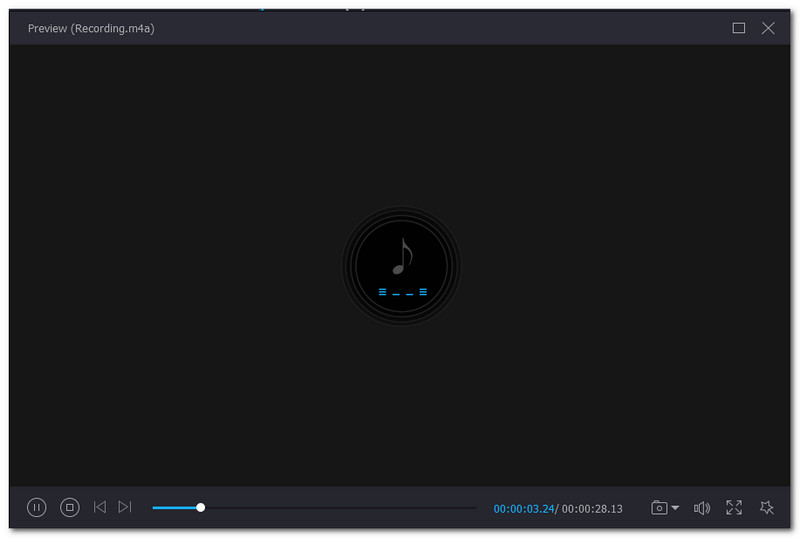 Overall Rating: 4.8
Platform: Window and Mac
Price: $29.95
Vidmore Player is also one of the most infamous Media players now in the market. This software is an all-round playback for multimedia files. It supports blu-ray movies and DVD files. However, this player is also one of the best MP3 players. This will allow you to play with any MP3 files with super high audio quality alongside with other audio file formats. That is possible with Vidmore Player because it is equipped with super advanced audio decoding technologies that includes Dolby, DTS, AAC, TrueHD, and more popular devices. For that being said, you will truly enjoy an extreme and smooth playback of your audio straight with besieged sound effects.
Furthermore, through Vidmore Player you can now easily take control of your audio tracks, audio channels, or quick navigation of a certain playlist because of its flexible multimedia playback options. All of these options will truly help you to achieve extraordinary playback performance and experience.
Pros

Cost efficient
Super effective MP3 player
Smooth audio playback.
Offer so many features and functions.
All in one software.
Cons

Subscription based.
Clementine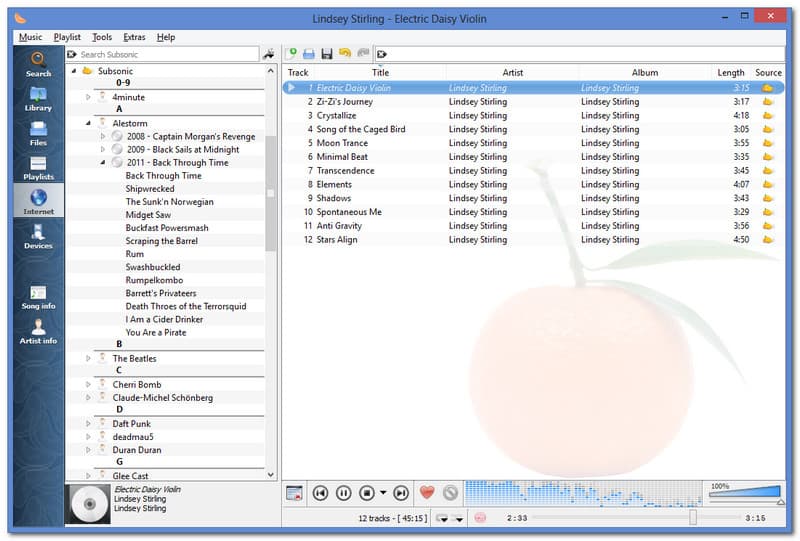 Overall Rating: 4.1
Platform: Windows 7, 8, and 10
Price: Free
Clementine is one of the modern music players and a library organizer. Given the fact that it can be utilized in playing your MP3 smoothly, this has also a library organizer where you place and manage your files, especially your audio files. Through the use of this software, you may now search, pla, and listen to your favorite music that is saved at your local library or the music you have uploaded to Box, Dropbox, Google Drive, and OneDrive. Other than playing music from your digital drivers. Clementine can also be used in playing the audio from the Compact Disk or CDs. It also supports reading the lyrics, artist biography, potos. Yes,this is a visualization that is supported by ProjectM. All of the features mentioned are just some of the best functions of Clementine and we guarantee you that there are still a lot.of features that this MP3 player can give. For that, no wonder why it is listed at the best MP3 player.
Pros

Unique features are offered.
Affordable for everyone
Create a playlist instantly
Manage the library easily.
Cons

User interface is overwhelming
MUSICBEE
Overall Rating: 4.1
Platform: Windows 10, 8, 7
Price: Free
Musicbee is a Windows MP3 player as well as a music library. You can now utilize it to listen to your MP3 files that are located on your hard drive.In addition, it will also allow you to have free access to a massive music database. This completely free to use among Windows users.
Pros

Affordable and accessible for the many.
Consumable skins and plugins.
Fill in the blanks on songs automatically.
Editing and upgrading of tags is allowed.
Cons

The MP3 player may become unresponsive or crash.
Requires an installation of additional components.
JetAudio
Overall Rating: 4.0
Platform: Windows and Mac
Price: $29.00
JetAudio is one of the best software that you can utilize in playing your MP3 files. Through this, you may now enjoy your most loved music while adding visual effects in your audio. For that being said, we can say that JetAudio can provide you a double experience in listening to your music. However, as we reviewed it we found out that its website is not updated. In fact, their last update is in December 2017. Overall, despite the fact that this is not updated, still we cannot underestimate the features and functions that can be offered by JetAudio.
Pros

Integrated multiplayer.
Easy to use.
Basic features are offered.
Cons

This MP3 player is a bit outdated.
Their website is disorganized.
Elmedia Player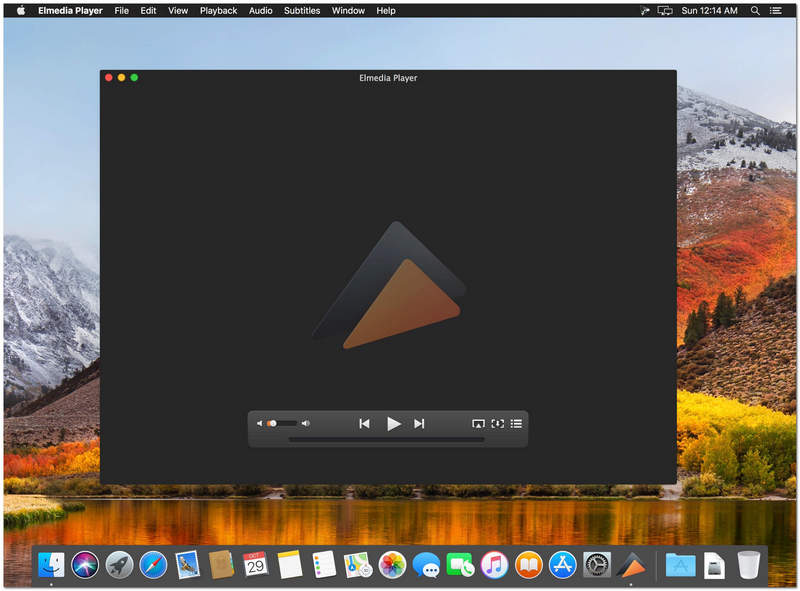 Overall Rating: 4.2
Platform: Mac
Price: Free
Elmedia Player is one of the best free MP3 players that you download by just going to their official website. Even though this is a free software, it does not fail to provide a great quality and amazing features in playing your MP3 files. Furthermore, it also provides advanced streaming options that can handle conceivable media formats. Files such as MP3 can be streamed to Chromecast, AirPlay, Roku, and DLNA devices. Moreover, we can say that Elmedia player can be the best MP3 player for Mac users out there.
Pros

Free MP3 player for Mac users.
Offers flexible tools.
Smooth interface.
Cons

A bit overwhelming to use.
No version for Windows device.
iTunes Player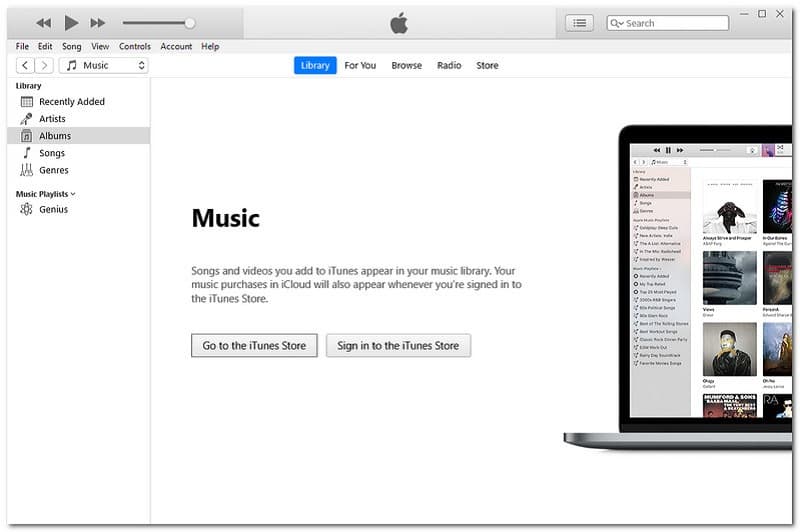 Overall Rating: 4.5
Platform: Windows, Mac, iOS, iPad, and Android
Price: $1.29
iTunes became one of the MP3 players that is inclined with Apple.However, it separated because of a certain reason. Despite the fact that Apple has discontinued iTunes on the most recent version of macOS, it remains a useful MP3 player and music manager for both PC and Mac users. Furthermore, it can sync MP3 files to iOS devices. In fact, iTunes is the most installed MP3 player among Mac and iOs devices. Therefore, it still remains the best MP3 player in the market nowadays.
Pros

Can manage and play MP3 files with Mac.
Converting MP3 files to AAC files.is allowed.
Most trusted and proven by Mac and iOS users.
MP3 files can be backed up and synced on iOS.
Creating MP3 playlists for playback is available.
Cons

It is updated far too frequently.
Many features are overwhelming.
Part 2. Comparison of Best MP3 Player Software
Best MP3 Player Software

Spotify

Vidmore Player

Clementine

MUSICBEE

JetAudio

Elmedia Player

iTunes Player
| | | | |
| --- | --- | --- | --- |
| Does it Need an Internet Connection | Can Download Music | Easy to Use | Support playing MP3 files from drive |
| | | Easy | |
| | | Easy | |
| | | Moderate | |
| | | Moderate | |
| | | Moderate | |
| | | Moderate | |
| | | Easy | |
Part 3. How to Choose an MP3 Player Software
Choosing the best MP3 player is one of the essential acts that we need to pay attention to. Considering its features, functions, and what it can offer to you will make you satisfied when you listen to your audio. To give you a tip on how to choose your MP3 player, here are the things you may consider. Check these out.
Check the Features
The features and functions of an MP3 player are few of the most important things you need to give a lot of attention when you are choosing an MP3 player. These two will become the reasons why you are looking for a player at all. Also, the features and functions of an MP3 player are the factors that can make your listening experience amazing.
Trusted and Proven by Users
In any products that we will purchase, it is important to review the user feedback. Know if the products are good to purchase, Same with choosing an MP3 software. There are tons of reviews in google that you can read to make sure if the player is trusted and proven by a lot of users.
Cost Efficient
Wasting money is something that we do not want to do. That is why, before paying with any amount, always remember if the price can justify its feature that it can be offered to you. There are also instances that some of the free MP3 players can also offer amazing performance in listening your audio file.
Part 4. FAQs of Best MP3 Player Software
What MP3 software can I use on my iOS device instead of iTunes?
We highly suggest installing Spotify on your iOs for this is also the MP3 player just like iTunes, In addition, Vidmore Player is also the best when it comes to Mac computers.
How may I organize my music collection?
You have two options for organizing your music collection. To begin, you can find a music manager, such as iTunes, to assist you in organizing your library. Furthermore, some media players, such as Musicbee and Clementine, can manage music.
Is there an MP3 player that I can install to my mobile devices?
Yes, there are numerous MPlayer that you can use through your phone. Few of these are the Spotify and ITunes Player.
Conclusion
As a conclusion for this article, we learn that there are a lot of great MP3 music players in the market that can offer you a fantastic experience in listening to your favorite music. Some MP3 players are free to download and free to use. While other players must purchase the full version. However, they also offer a free version and a free trial. At this moment, we hope that you already know the best MP3 player to utilize with your personal use. Furthermore, if you know a friend that loves to listen to music. This article might also help them in looking for the best MP3 Player to download. Share it now.
Did you find this helpful?
159 Votes
YES

Thanks for letting us know!
No

Thanks for letting us know!
Best Picks of Music Player
Best Picks of MP3 MP4 Player
Best Picks of Online Audio Player
Vidmore Player
Best media player for Blu-ray, DVD, 4K video and audio.