Ultimate Reviews of the Best FLAC Music Player with their Price, Pros, and Cons
FLAC is one of the most popular lossless audio formats, which stands for Free Lossless Audio Codec. Unlike MP3, audio in FLAC can be compressed without loss of quality. This is what FLAC lossless stands for. The format was intelligently designed for audio files and is now used to compress audio by many services. Most devices and players support it as well. FLAC music or audio files can be obtained from any location on the internet. Furthermore, FLAC files are typically used for high-resolution music and have the best audio quality.
That is why, in this article we are going to review the top seven of the best FLAC players that can offer you incredible features and functions. These software are iTunes Player, MUSICBEE, VLC Media Player, AnyMP4 Blu-ray Player, Fidelia, Swinsian, and Pulsar Music Player. Let us start knowing them one by one.

Part 1. Best 7 FLAC Player
AnyMP4 Blu-ray Player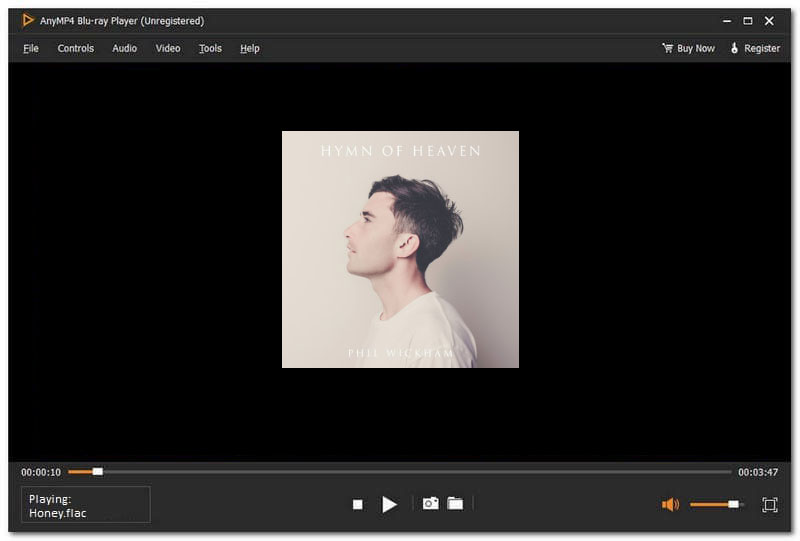 Platforms: Windows and Mac
Price: $18.75
AnyMP4 Blu-ray Player is one of the all-in-one players that is also best in playing your FLAC media files on your Mac or Windows. AnyMP4 Blu-ray Player can also generate audio formats such as MP3, AAC, M4A, WMA, and OGG. With regards to its ability to become a FLAC music player, it provides a clear and sharp playback of your files. It has a pretty impressive sound quality in playing your files. Therefore, an immense experience of listening to your FLAC files can now be brought by AnyMP4 Blu-ray Player.
In addition, you may now build, organize, and manage your library with ease. This library offers you an ability to create a playlist and manage your sound track to prevent disorganization of files. Overall, there is no place for doubts why AnyMP4 Blu-ray Player is defined as the best FLAC audio player in the market nowadays. You try it now to prove it.
Pros

It provides incredible features.
All-in-one media player.
Effective with super smooth playback.
Cost efficient player.
Cons

Free version is limited.
iTunes Player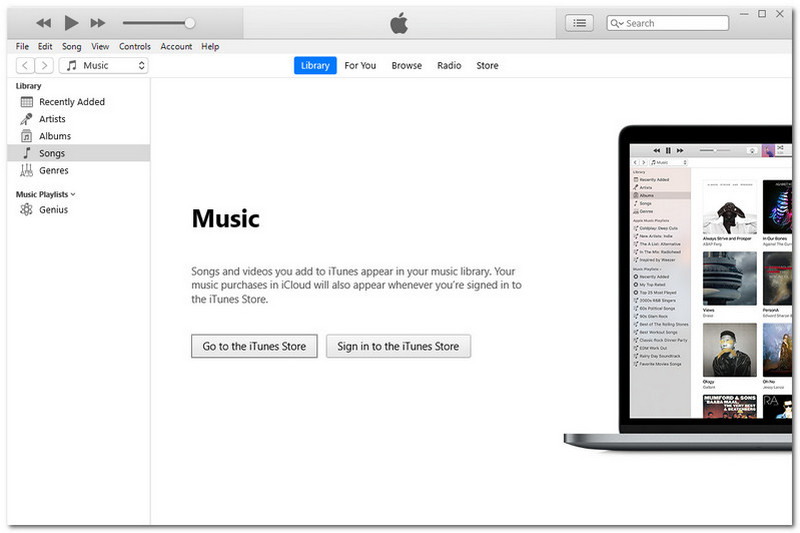 Operating System: Windows 10, 8, 7, Mac OS, and iPhone
Price: $1.29
iTunes Player platform is ideal for those people who are looking for a player to help them manage their music chores. Music lovers will be able to sort the tracks by rating, artist, album, and even year. It also enables them to listen to radio online. Users will enjoy listening to stations where the songs have been hand-picked by music fans. Users can even listen to podcasts. iTunes is a program that is equally at home on a mobile device as it is on a computer. You can even sync devices and access music from different platforms. This is a fantastic feature that many users rely on to enhance their musical experience. However, iTunes Player does not really support playing your FLAC audio files. It only supports AAC, AIFF, Apple Lossless, MP3, and WAV. Overall, iTunes player should not be on the list of being the best FLAC files unfortunately.
Pros

Trusted media player for a long time.
Offers smooth playback.
Has a mobile version.
Cons

Not always updating.
Does not support FLAC formats.
MUSICBEE
Platform: Windows 10, 8, 7
Price: Free
If you enjoy listening to music from various sources, MUSICBEE is the app for you. It combines the convenience of listening to radio, podcasts, or locally stored music files in a single application. This software is a music player tool with a variety of features that you can try. Through MUSICBEE you may now control everything, from music library management to automatic file organization to music playback control instantly and with ease. In addition to MP3, M4A, FLAC, and Opus codec support. For audio cards, MusicBee also supports audio interfaces such as WASAPI and ASIO. This music player app also includes an update tag, which will automatically identify tracks that have missing tags. For that being said, we can really say that MUSICBEE is an amazing player for FLAC files.
Pros

Available for everyone.
Modifying tags are available.
Cons

Unresponsive players sometimes.
VLC Media Player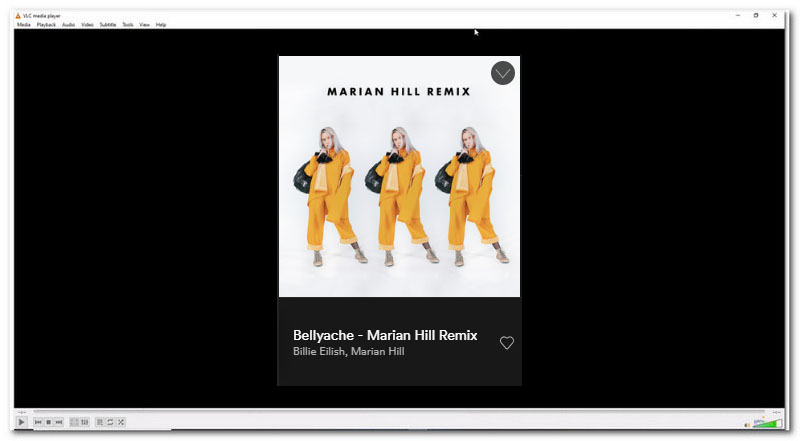 Platforms: Windows, Linux, Mac OS X, UNIX, iOS, and Android
Price: Free
VLC is one of the most popular and widely used media players, and it natively supports FLAC. FLAC files do not require the installation of any additional codecs. FLAC formats are supported by both the VLC Windows App and the VLC Store App and work flawlessly with them. Aside from that, VLC supports a wide range of customizations and has a strong open source community. VLC is completely open-source and can be downloaded for free.
As an additional sight, one of the most significant advantages of VLC is that it is freely available. There are no additional costs associated with obtaining full product functionality. After installing it, you may now have the full-fledged FLAC player on your Windows Computer or Android device. Aside from that, another advantage of this app is that it can handle a wide range of file formats, including audio and video. VLC software's ability to play almost anything is one of its trademarks.
Pros

No complicated use.
Powerful media player.
Offers smooth playback.
Cons

Bugs and glitches are present.
Fidelia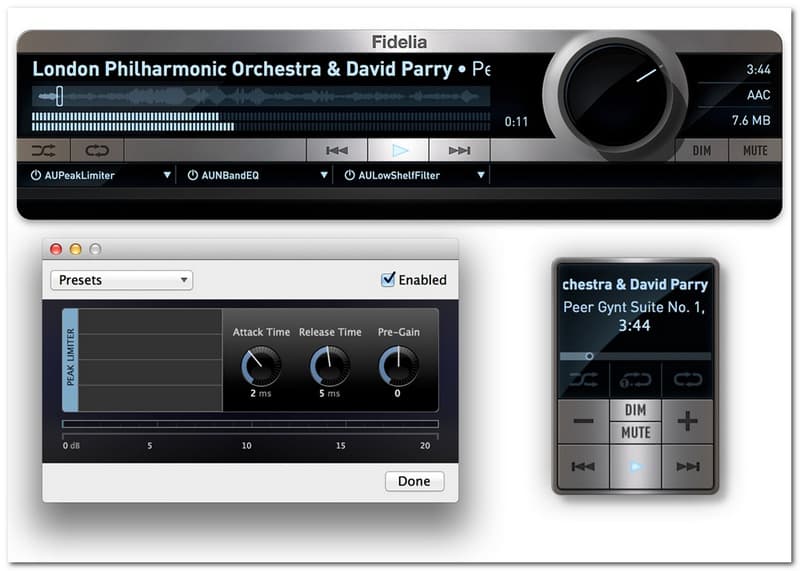 Platforms: Mac and iOS
Price: $29.99
Fidelia is capable of high-definition audio playback for us music lovers. With support to savor their digital music collection at the highest possible fidelity in any circumstance exclusively on music, it gives users the power and the freedom to organize all of your audio file formats plus its elegant interface. Fidelia media player can make it easy for you to import your iTunes library. Furthermore, it goes further by supporting a wide range of high-quality formats that iTunes does not support, including your FLAC audio files. You can also use Fidelia, if you prefer to listen to your favorite music via a great set of Bowers & Wilkins. Just so you know, Fidelia supports AirPlay, enabling the software to properly communicate to any device in your network. Furthermore, Fidelia is really a fascinating audio player for your FLAC that is best for Mac users out there. Get it on the App Store now.
Pros

Has an elegant interface.
Support HD audio playback.
Cons

A bit expensive player.
Swinsian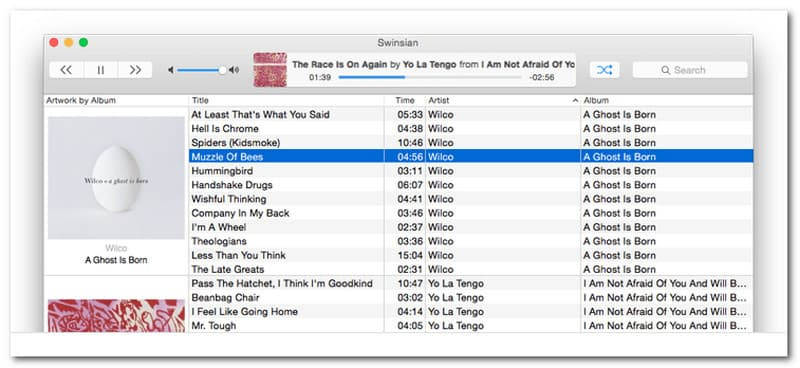 Platforms: Mac OS X 10.8 or later
Price: $24.95
Swinsian is an addition in the list of being the best FLAC music player. This software is considered as an advanced player for Mac that has tremendously fascinating features for its users. It supports a wide range of audio file formats. This audio player also offers a folder watching that is beneficial in making your files organized. There is also an advanced tag editing and a design to respond with the wide libraries. In addition, it also has a track inspector that can give you many ways to see and navigate your file easily.
Pros

Clean and smooth interface.
Smooth playback.
Effective in playing your FLAC.
Cons

A bit expensive on a subscription basis.
Pulsar Music Player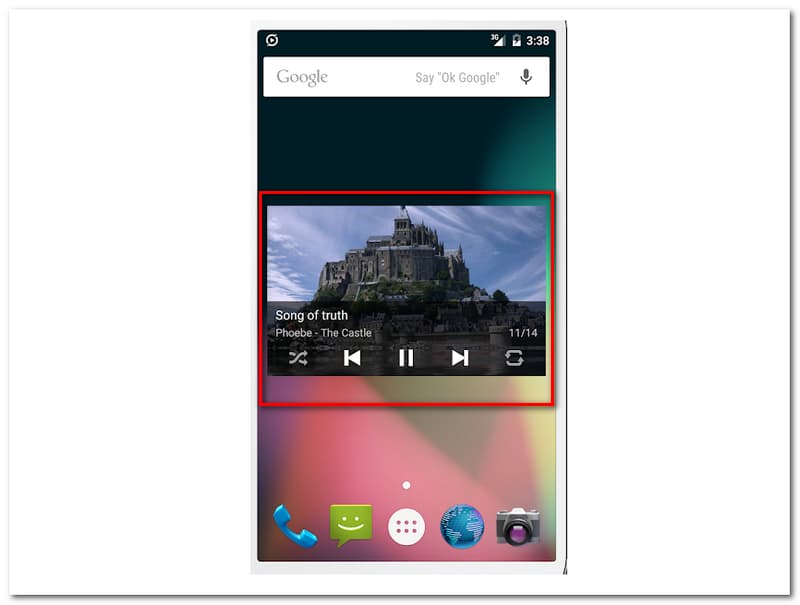 Pulsar Music Player is one of the longest music players used by the users with their Android mobile phones and it is also one of the best. It has unique features and a wonderful interface that provides a lot of guidelines, compared to other players mentioned above. Through this music video, you may now listen to your music continuously or gapless without being interrupted by different advertisements. Enjoy your music through the lyrics display available, speed adjustment, and tag editing. Overall, those are just the few features of Pulsar Music Player that can bring a powerful experience to the user.
Pros

The best player for Android phones.
Incredible functions are offered.
Cons

For mobile use only.
Part 2. FAQs of Best FLAC Player
What is FLAC format?
It is the Free Lossless Audio Codec that is most commonly used for audio extension that is developed by Xiph.Org. It has a lossless compression of audio digital audio.
Can iTunes open FLAC files?
Unfortunately, iTunes does not allow you to play your FLAC audio file. It only supports playing your AAC, AIFF, Apple Lossless, MP3, and WAV. However, there are still a lot of players that can make it for you. Just like the AnyMP4 Blu-ray Player and VLC Media Player.
Is FLAC better than MP3?
We can say that FLAC format has a better quality than MP3 file format. However, we cannot really compare these two. Because, they possess different usage and essence. In addition, people will always go to MP3 believing that is the best. Where in fact MP3 is just the well-known one.
Conclusion
Therefore, we can really say that the top 7 FLAC players will really give you diverse features and functions. These offers are really needed to consider especially when you are looking for the best FLAC player that you are going to use. Now, it is time to choose the one you are going to utilize in playing your FLAC media files. In addition, if you know someone who is also looking for an effective software to play their FLAC media. You may help them by sharing this post to them. We will be glad to help.
Did you find this helpful?
320 Votes
YES

Thanks for letting us know!
No

Thanks for letting us know!
AnyMP4 Blu-ray Player
Make Blu-ray, DVD, and video playback easier on computer.