7 Incredible Android Music Players: A Thorough Reviews of Applications
Music is proven to be beneficial in various aspects of your life. Especially if you are listening to your favorite album and most loved artist with ease, hassle-free, and without advice. Listening to music using your mobile devices such as Android is truly the most convenient way to listen to your music anytime and anywhere. This is more handy compared if you are listening to your computer. However, to make it possible you will really need a great player that will offer the best features and functions for you. In fact, there are tons of music players that we can utilize with our Android devices like JetAudio, KMPlayer, MediaMonkey, Kodi, Plex Media Player, and BlackPlayer EX. For that being said, let us start reviewing the 7 of the best music players for Android.

Part 1. Top 7 Music Player for Android
Spotify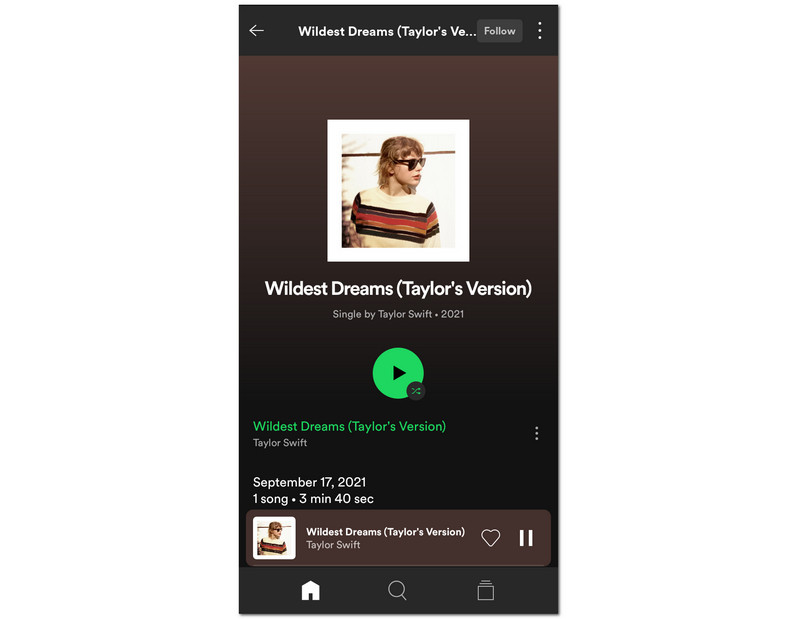 Platforms: Android and iOS
Price: Free / $4.99
Spotify music player has been one of the most infamous music players in any device, especially Android and iOS. This player allows you to listen to all genres of music online. As long as you have a data connection or internet connection. As an overview of its features, one of the best things about this software is its function called Crossfade songs. That feature will enable you to smoothly transition between songs in a playlist. In short term, this is the gapless playback brought to you by Spotify. In addition, Spotify is also connected with different social media platforms where you can share what you are listening to. For example, share the track on your Instagram stories. Therefore, we can say that Spotify is really one of the most entertaining music players for Android users. Get it now for free on your Google play store or other virtual store.
Pros

Offers gapless playback.
Play almost every music online.
Has great support.
Cons

Subscription based music player.
JetAudio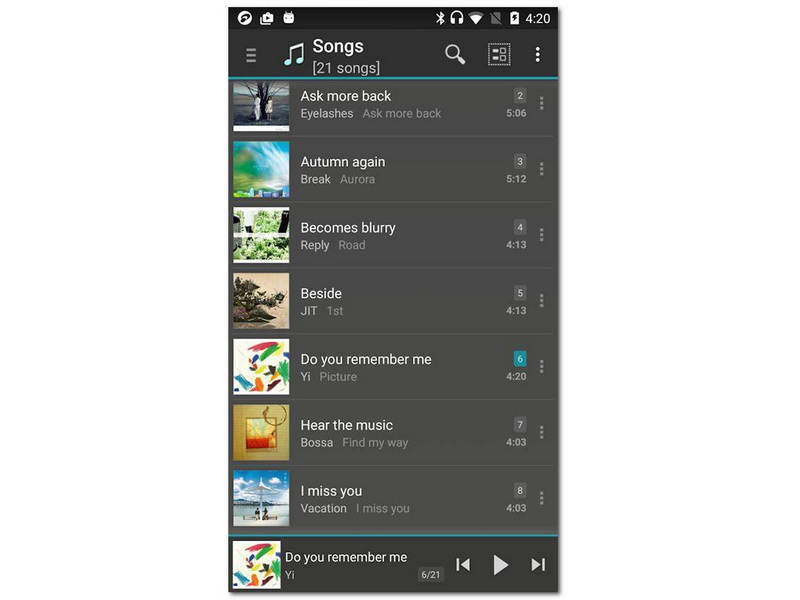 Platforms: Android
Price: Free
JetAudio is one of the best offline free music player apps for Android devices. This player application will enable you to play audio files that are locally installed with your file manager. One of the most amazing features of this player is its customizable 20 band equalizer. This is essential especially if you have earphones. Through the equalizer, you may now find the proper preset equalizer settings for you. Also, it has an option to pinch your sound effects and set numerous levels of Bass and Treble. Furthermore, if you are someone who loves to search music. JetAudio and features that are called search music where you can find the music you want to listen to automatically on YouTube. This has a 90% accuracy rate. Overall, it is now proven that JetAudio is really one of the best music. It offers fantastic features for free. All you need to do is to download it and install it on your Android devices.
Pros

Offline playing of your music.
Pretty decent Android MP3 player app.
Recommended by the users.
Cons

Limited features compared to other players.
The interface is a bit messy.
KMPlayer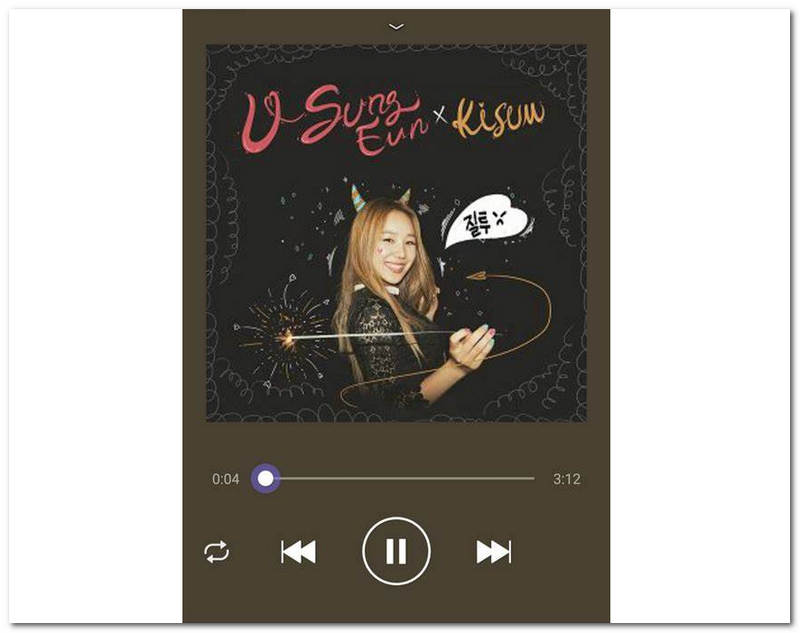 Platforms: Android
Price: Free
Another Android MP3 player that can offer incredible features for you is the KMPlayer. This is one of the most powerful applications on the market. As an overview of its features, let us start with its ability to offer a bookmark. It is an essential function for the user in saving their favorite music. Also, it is capable of playing your files with super high-quality playback. Furthermore, this Android application cares about the organization of your files by allowing you to create your playlist. In addition, just like the JetPlayer it also offers an equalizer and a controlling your speed that is great in modifying the sound of your music. Those are just the few of the features that this music player application can offer. Overall, we all know now the reasons why it is one of the best Android music players.
Pros

Supports plenty of audio file formats.
Provides free trial.
Cons

Has a subscription base.
MediaMonkey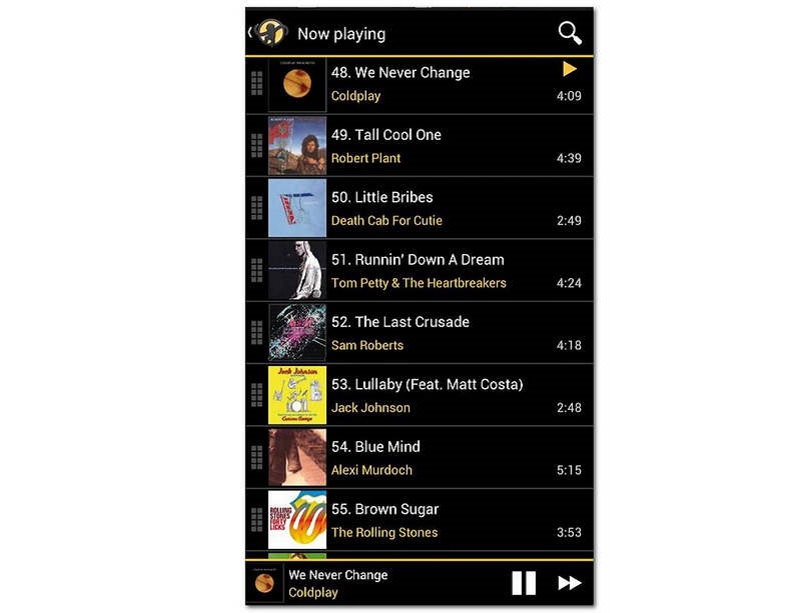 Platforms: Android
Price: Free
MediaMonkey has a lot of features, including organizational features for things like audiobooks and podcasts, as well as the ability to sort songs by composer. It also has amazing functions such as an equalizer. In addition it also has an ability to sync your music library from your computer to your phone via WiFi distinguishes MediaMonkey as a truly unique music player. It is a bit of a hassle to set up, but it's a one-of-a-kind feature. It can also sync with the desktop version via cable almost identically to iTunes, making it one of the best ways to manage large local libraries across devices.
Pros

Smooth interface.
Offers an organizer.
Cons

It's a bit hard to use.
Kodi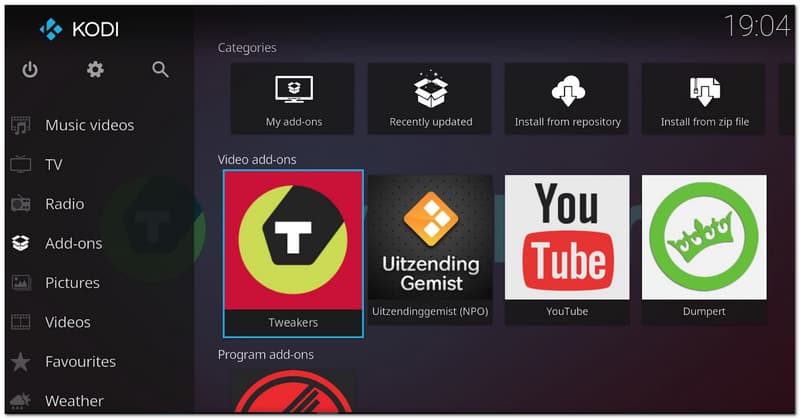 Platforms: Android
Price: Free
Throughout the years, Kodi is continuously upgrading. This software is now offering an Android version of their product. The best thing about this application, it is available for everyone because it is free and open source. Kodi will let you play all kinds of your music. With its intuitive interface, using it will now be easy and less complicated to use. Furthermore, the developer is still updating it to make sure that it will remain as one of the best players in the market.
Pros

Free Android player.
Supports playing all audio formats.
Cons

Crashes sometimes especially in low spec devices.
Plex Media Player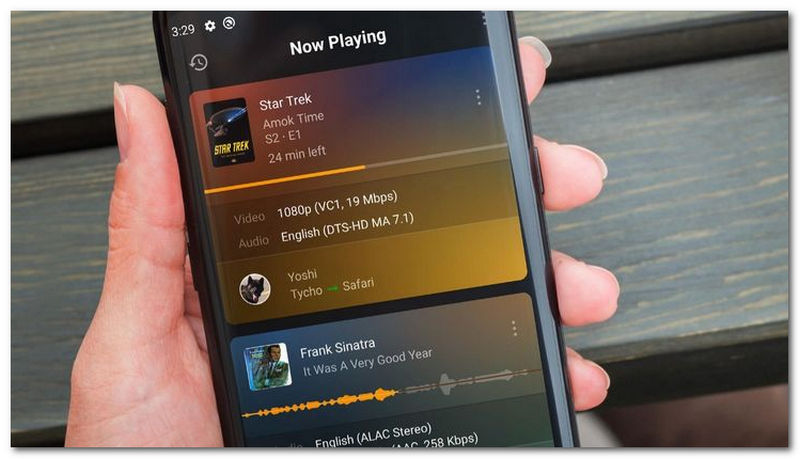 Platforms: Android
Price: Free / $4.99 per month / $39.99 per year
Plex Media Player will be your best bet for listening to music that is not on your phone but also is not streaming like Spotify. You may install Plex Media Player on your computer and then use this app to stream music to your phone. This app also has a simple, attractive user interface that is one of the factors why it is so easy to use. You can also do things such as temporarily download your songs to your phone for your offline listening. Furthermore, gapless playback, loudness leveling, soft transitions, an equalizer, a preamp, and other audiophile-friendly features are also offered by this media player application. Overall, those are the reasons why Plex Media Player belongs to the best Android MP3 player in the market.
Pros

There are a lot of features offered.
Clean and smooth interface.
Cons

Subscription base is expensive.
BlackPlayer EX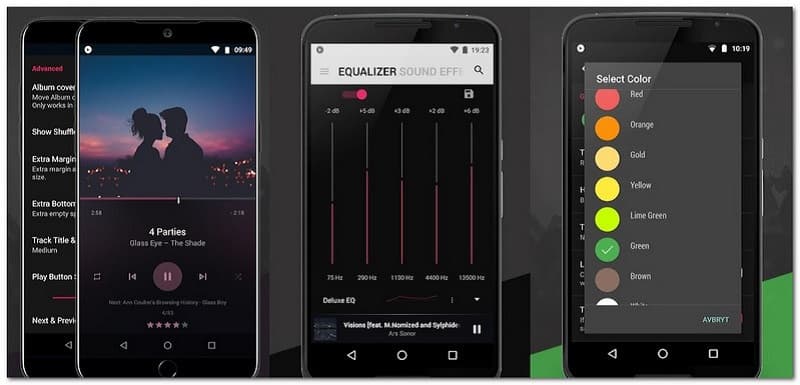 Platforms: Android
Price: Free / $3.59
BlackPlayer EX is a straightforward but elegant music player that gives as little as possible connection between you and your favorite music from your favorite artist. It has a tab structure that can be easily customized. It also possesses an equalizer, widgets, scrobbling, an ID3 tag editor, no ads, themes, and support for the majority of commonly used music files. It has delightfully simple and a fantastic interface, a great choice for minimalists. The free version is somehow limited, whereas the paid version has a lot more features. Fortunately, the pro version that they release is not expensive.
Pros

No advertisements available.
It has amazing support.
Clean interface.
A bit expensive music player.
Cons
Part 2. FAQs of Android Music Player
Does an Android music player app work like the desktop?
In terms of features and functions, both software from Android and desktop can offer the same function. However, sometimes there are advantages to installing it on a desktop because mobile applications are limited compared to your PC.
What kind of music can I play on my Android phone?
You are allowed to play various music file formats in your Android music player, such as MP3, FLAC, OGG and more. However, MP3 is the most popular audio format for your Android player.
What is the Advantage of Spotify Premium over the free account?
Spotify premium offers the full features and function of this music player. As we know, the free version is limited to skip, choose music, and also ads are available. Therefore, Spotify premium is for interrupted listening of music.
Part 3. Bonus Tip to Play Any Music on Android
Yes, there are tons of the best Music players on your Android phone. However, this player does not really support all the audio file formats of your music. Therefore, converting your file is really essential for compatibility. But do not worry, because we got you covered! We bring you the best converter that will help you play your music without hindrances with your Android phones. For that being said, here is the Aiseesoft Video Converter Ultimate and the simple steps on how to convert your audio files.
1.
From Aiseesoft Video Converter Ultimate Converter, click the Plus button from the middle portion of the interface.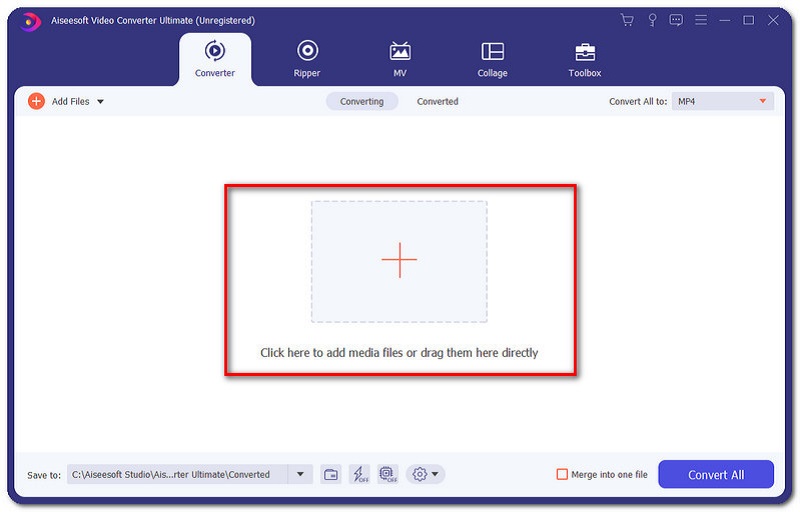 2.
After that, it will lead you to a new tab where you can see your files. Just select the audio files you want to convert. Then click the OK button.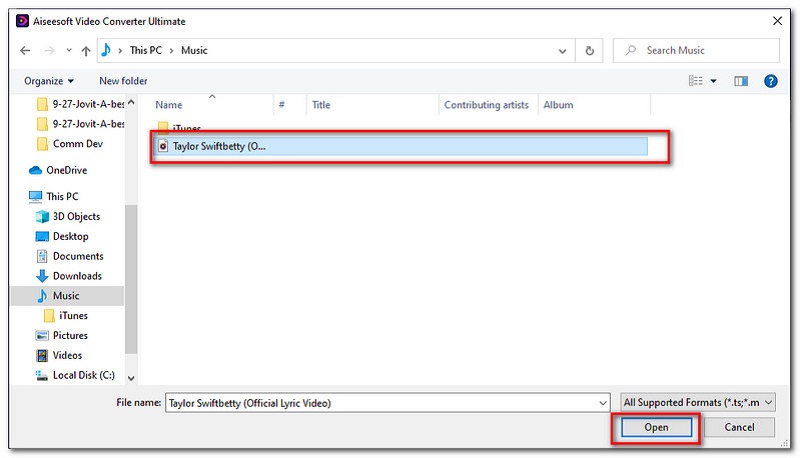 3.
Next, choose the format like MP3 for Android you want to transform your audio files into.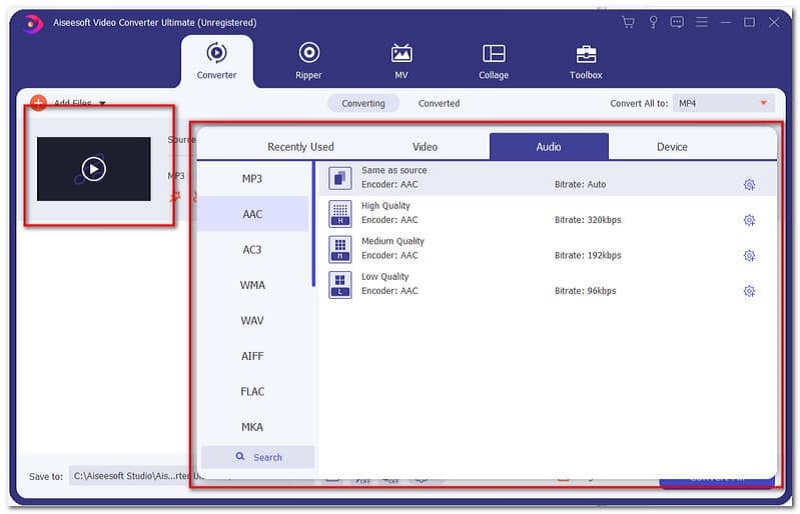 4.
If you have already chosen your format, click the Convert All button. Wait for a second then your audio file will automatically be saved.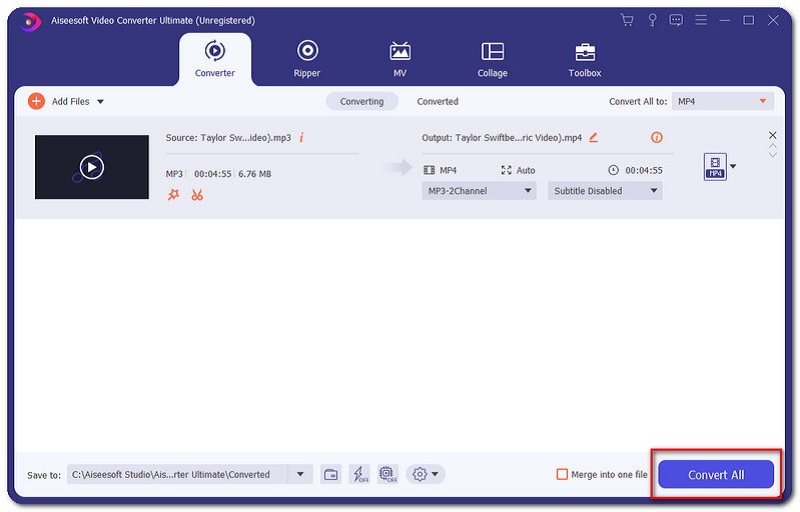 Conclusion
Therefore we can say that there are really a lot of applications that we can utilize in playing our music on our Android. Good thing this player is available with Google App Store. However, choosing the amazing player for you is still essential. Hopefully, the reviews above will help and guide you in choosing the best application for you. You may use their description, features, pros, and cons as a criteria that you are looking for. One more thing, if you know a friend who is also looking for a music player for your Android devices, you may help them look by sharing this post to them.
Did you find this helpful?
195 Votes
YES

Thanks for letting us know!
No

Thanks for letting us know!
Aiseesoft Video Converter Ultimate
All-in-one video converter, editor, enhancer upscaled with AI.