Leading PDF to HTML Converters to Use: Ensuring their Proficiency for You
PDF files are meant for viewing, not editing. This file format is commonly used to preserve document formats. Sharing your file in PDF format will ensure that everyone will be able to view it as you intended. On the other hand, HTML is short for Hypertext Markup Language. This is commonly used in Web pages development, creation, or internet navigation. But, how can these two be connected? Sometimes, some people are using PDF first in their encoded information. Then after that, they will convert it into HTML. There is also a need to convert your PDF files to HTML files to distribute the document to a larger audience especially online. If that is the case, we need to convert PDF to HTML through the use of a great converter. Do not worry, because we are here to help you with that. At the end of this article, you may be able to choose the best PDF to HTML converter for you.

Part 1. AnyMP4 PDF Converter Ultimate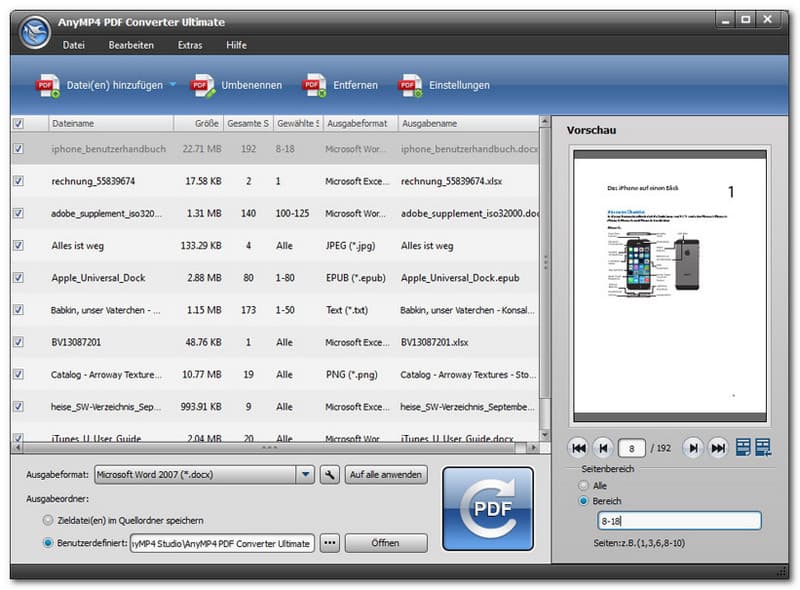 Converting pdf files to editable documents can be easily done through AnyMP4 PDF Converter Ultimate. This converting software can offer the most professional features that can help you convert multiple Office documents, especially PDF to HTML files. In addition, this software adopts OCR technology that has the ability to keep the quality of your file. Another key feature of AnyMP4 PDF Converter Ultimate is the Batch PDF file conversion. This is a great feature that can save time, plus its ability to convert instantly and quickly with its super-fast conversion speed.
We are done with its key features. Proceeding on how it looks, the interface is defined with an ultra-intuitive interface and clear design. This is the reason why everyone can handle it quickly and hassle-free.
Pros

It is available to multiple platforms.
Offers free trial.
Offers 24-hour free tech support.
Clean and secure.
Cons

Subscription-based converter.
The free version is limited.
A little bit expensive.
Part 2. Adobe Acrobat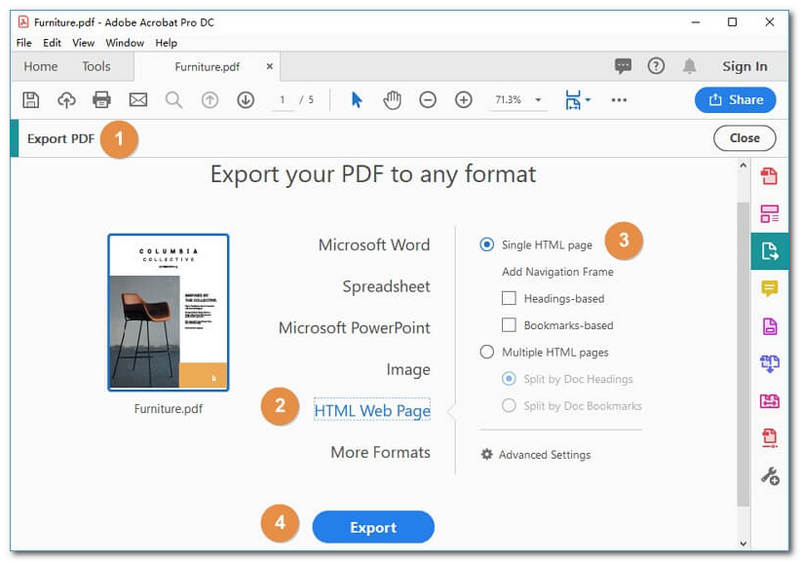 One of the leading PDF to HTML converters is Adobe Acrobat. We all know that Adobe in general can offer the most fantastic tools and features with their software. Going back to their PDF file converter, this converter possesses both basic and advanced features. Through this, you can create PDF documents from a wide range of source files. Basically, you can use this in encoding your information then after that, you can directly convert it to HTML. As a result, this is now considered a flexible tool in creating and converting your PDF to HTML. Other than that, batch processing is also offered here. Furthermore, with its performing OCR, you can now save at least tons of minutes. Imagine software that can offer you almost everything you need? Well, think about utilizing Adobe Acrobat with your grind.
Pros

Delicate software interface.
Offers distinctive features.
Ensure the highest quality of your file.
Offers free trial.
Cons

Overwhelming functions for new users.
Limited features for the free version.
Part 3. PDFix SDK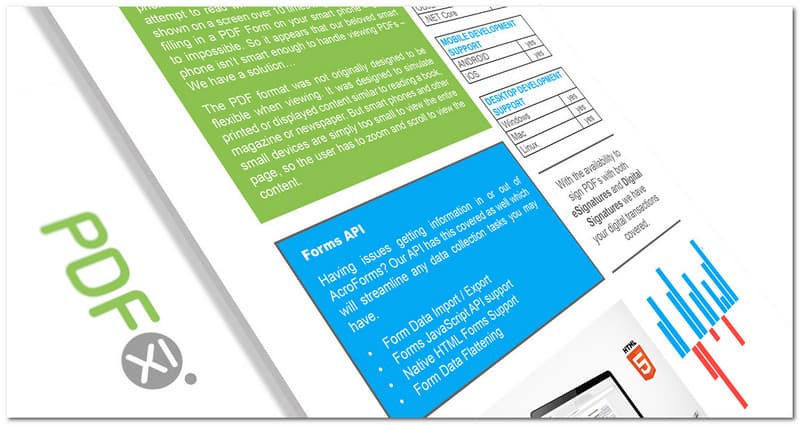 PDFix SDK provides simple, quick, and hassle-free features that can turn your PDF into HTML. This tool is beneficial for the developers, for they can use it with programming languages to take advantage and to have full control of their PDF documents. This is compatible with Windows 10, Windows Server 2016 (The latest Microsoft visual C++ redistributable for Visual Studio 2019). And other platforms like Mac, Linux, iOS, and Android. Furthermore, this tool is also affordable and the most suitable converter for those people who are broke. It is free to use and free to download. Indeed, this tool is useful and cost-efficient that should be on your list.
Pros

Capable of the essential features.
Simple and smooth interface.
Fast converter ting software.
Super affordable.
Cons

Confusing functions.
Overwhelming website.
Limited features.
Part 4. pdftohtml.net

Moving on, we also found a converter that you can use online. First on the list is, pdftohtml.net. This is a great choice that can convert your PDF to HTML instantly and hassle-free through the use of your browser. It does not require you to provide your email or other personal information if you wish to convert. In short, the conversion process is easy without experiencing any hindrances. Furthermore, talking about your security, pdftohtml.net cares about your privacy. That is why all the files that you uploaded and converted will be permanently deleted from the servers after six hours.
Pros

Accessible PDF converter.
Free online converter.
Offers incredible features.
Easy to use.
Cons

Limited converting tools.
The conversion speed depends on the internet.
Part 5. Cloudconvert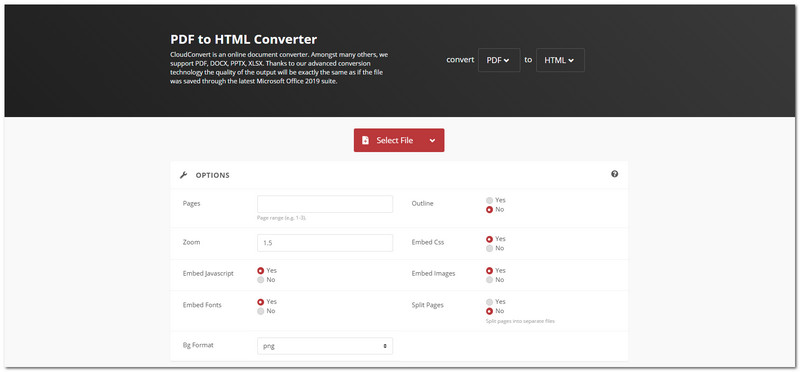 Cloudconvert is another option for online PDF to HTML file converter. This is also one of the most infamous converters among the rest. For it can guarantee you a great experience in converting your file. This online converter supports over 200 formats including the most commonly used file format of PDF and HTML. Furthermore, this converter also promises you high-quality conversion and this open-source software has partnered with different software vendors to offer the best possible converting experience with the users. In addition, this converter also offers other tools that allow you to create, merge, optimize, and achieve.
Pros

Free and open-source converter.
Smooth to use.
Less complication.
Cons

Limited features.
Speed depends on your internet.
Part 6. SodaPDF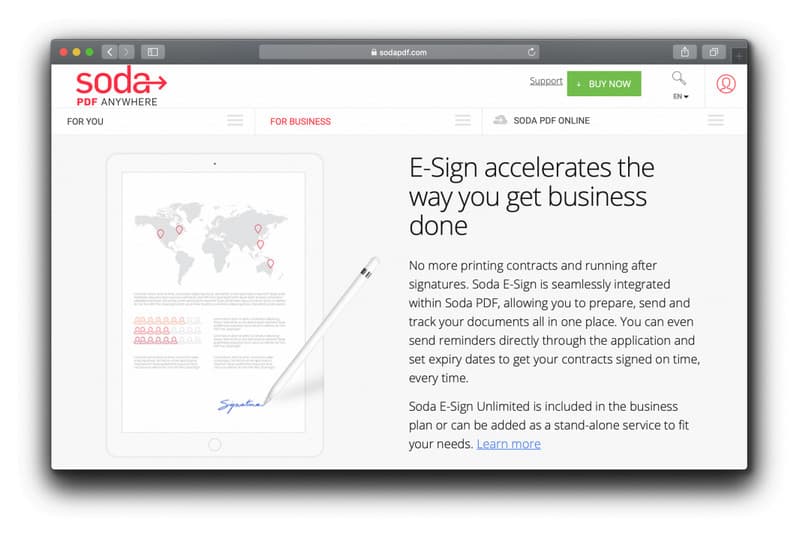 SodaPDF is the first fully functional PDF solution that is available with a desktop and a web-based app. Enjoy its full feature by utilizing this converter with your computers, laptops, or even into your mobile devices. This converter offers you an innovative function specially designed to increase your productivity and help you with converting your file effectively and efficiently. Overall, you will not regret it if you chose this converter, for it can help you in converting.
Pros

Cost-efficient converting tool.
Effective software.
Clean and simple interface.
Cons

Lacks of features.
Part 7. pdf.online/convert-pdf-to-html
pdf.online/convert-pdf-to-html is great example of a smooth PDF to HTML online converter. The interface is clean and organized. Through this converter, you can convert by adding a file from your local drive for dropping the file in the converting bar. Overall, this converter has the potential to offer unique features. Besides, this is also a great tool for you.
Pros

Appealing interface.
Super easy to use.
User-friendly.
Free and accessible.
Cons

Lacks of special features.
Lacks of information on the website.
Part 8. Comparison Chart of Best 7 PDF to HTML Converters
Converter

AnyMP4 PDF Converter Ultimate

Adobe Acrobat

PDFix SDK

pdftohtml.net

Cloudconvert

SodaPDF

pdf.online/convert-pdf-to-html
Easy-to-Use
Conversion Quality
Conversion Speed
Pricing
Overall Ratings
4.5/5
High
Fast

● $59.25 one license for a year.

● $74.25 one-time fee for lifetime.

9.1/10
4.1/5
High
Fast

● $12.99 (Standards for Windows).

● $14.99 (Pro for Windows and Mac).

9.2/10
3.9/5
Medium
Standard
Free software
8.9/10
4.7/5
Medium
Fast
Free online tool
9.2/10
4.4/5
High
Fast
Free online tool
9/10
4.5/5
Medium
Standard
Free online tool
8.9/10
4.6/5
Medium
Standard
Free online tool
9/10
Part 9. FAQs of PDF to HTML Converter
How to convert PDF files to HTML for free?
Converting PDF files to HTML for free is possible using an online converting tool. For example, online converters like Cloudconverter and pdf.online/convert-pdf-to-html. All you need to do is go to their website. Click the Add button at the center part. Select your PDF file. Next, click Convert and after a second you may now download and save the converted file.
How long should I wait to convert PDF to HTML?
Different converter software possesses different conversion speeds. However, the common speed is in just a second to a minute (Standard, for one file). Batch conversion can take a minute or two.
Can Adobe Acrobat be recommended to new users?
Yes, however, expect complications in using it at first. It takes time to master it.
Conclusion
In conclusion, converting PDF to HTML can now be done easily. Through the help of different converters that offer various functions. However, in the end, the decision is still yours. Which one will you choose to utilize? Be smart in choosing, because it is you who can define what best is for you. Share this information so that you can help other people in choosing.
Did you find this helpful?
245 Votes
YES

Thanks for letting us know!
No

Thanks for letting us know!
AnyMP4 PDF Converter Ultimate
Convert PDF to Word, Excel, Image, RTF, and more formats.