Greatest 7 VOB File Player that Offers Smooth Playback with Mac and Windows
It is common knowledge that watching movies coming from the DVD video media can bring so much immense experience. Most of the time this video coming from the DVD disc is in the format of VOB file extension. To know about it, VOB (for video object) file format is a video format that contains digital video, digital audio, with subtitles, and DVD menus with navigation contents joined together.
In line with that, if you wish to watch videos that come with VOB format you will surely need a VOB player that will give a fantastic experience of watching. Also, these features that really help you get a smooth playback. Without further ado, here are the seven of the best media players you can utilize in playing your VOB files – MPlayer, PotPlayer, Kodi, Vdmore Player, Windows Media Player, MPlayer, and VSO Media Player. Let's see what they can offer.

Part 1. Best 7 VOB Player
KMPlayer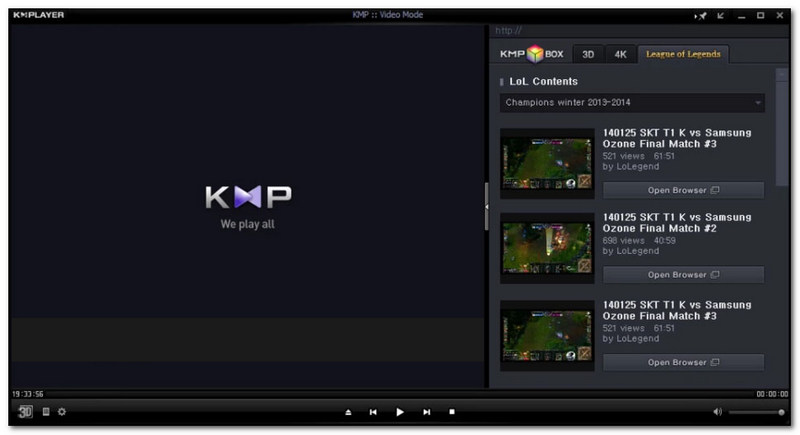 Platforms: Windows 10, 8, 7, Vista, and XP (SP2 or later)
Price: Free
One of the best VOB players in the market due to its simple yet powerful playback for your media files is the KMPlayer. This video player software is compatible for Windows 10, 7, or XP. In addition, this player is a great choice for those people who love to watch different kinds of films, movies, series, and anime. As we know, DVDs are commonly used to save movies that are in the form of VOB file format. Therefore, we can really say this software is reliable in playing your file.
To add more information about its key features, this software also possesses built-in Internal Codec that become one of the huge factors in allowing the software to perform great, fast, less complicated usage as a media player. Furthermore, in case you are wondering if it also supports other file formats? Yes, it supports numerous formats such RTS, MPEG1, MPEG2, AAC, WMA7, WMA8, and OGG. Also the file for subtitles like in SMI, ASS, SRT, PSB, S2K, SUB, TXT and LRC formats. However, for that being said it can be now included on your list for the best VOB file player that you can use.
Pros

It performs well as a media player.
Subtitles are allowed.
Smooth playback of video and audio.
All around software.
Cons

Crashes occur sometimes.
PotPlayer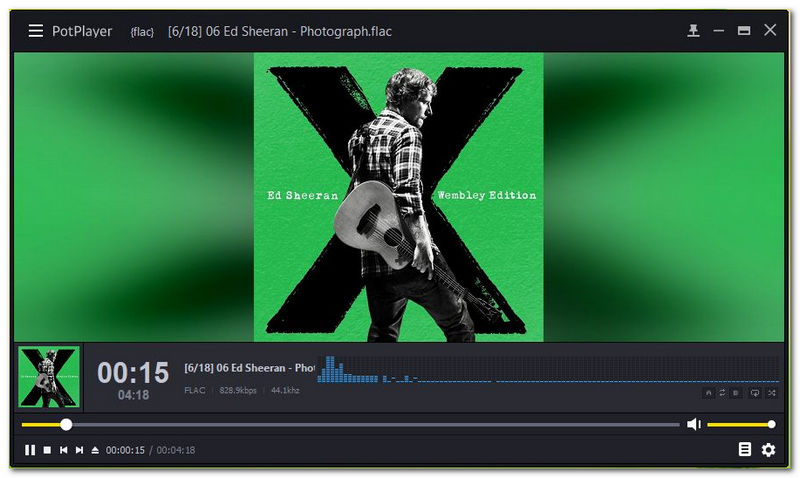 Platforms: Windows
Price: Free
Another media player you can utilize in playing your VOB media files is the PotPlayer. This is one of the most powerful media players that support many formats. This is available to the marketplace for free. This player is an excellent go-to player especially in playing your VOB videos using your Windows computer. PotPlayer will enable you to play your VOB files that are locally stored with our computer storage.
In terms of the things that we need to flex about this media player is, it also offers 360 degree and 3D video support that is not commonly offered by other video players. Those features can really give you an extraordinary experience of watching your videos, whether it is a movie or just local clips you have shot.
Pros

Affordable media player for all.
Free, yet effective tools.
Offers extra features for free.
Cons

It will take some time to master it.
There are consistent notifications trying to appear.
Some portions of the software are messy.
Kodi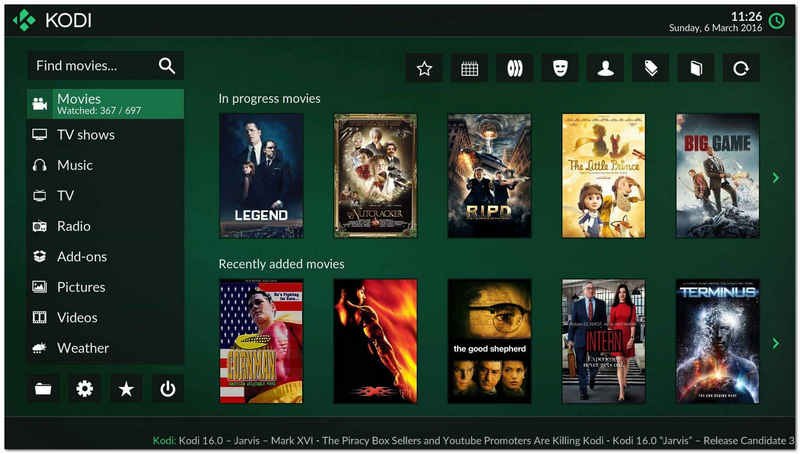 Platforms: Windows, Linux, Android, MacOS, iOS, and TVOS
Price: Free
Kodi is also one of the best players that is compatible in playing your VOB videos. It is also called the most entertaining software in the market. In fact, it has the ability to play any type of video file formats and DVD disc file format such as VOB videos. In terms of its interface, it has an amazing design that can be easily modified by you. Its clean interface has provided a big factory that can play your videos smoothly. In addition, the developer Kodi wants to make sure that they are offering the possible features and functions that can bring a great experience for the users. It actually released its new version which is the Kodi Matrix 19.1 in the last few months. Furthermore, this software is a free and open source, therefore you may now try it by just downloading it to the market. For that being discoursed, we can really say the reasons why he is one of the best players.
Pros

Smooth playback of VOB videos.
Easy to use player.
Can be used as a player for multiple formats.
Cons

Availability of bugs sometimes.
Vidmore Player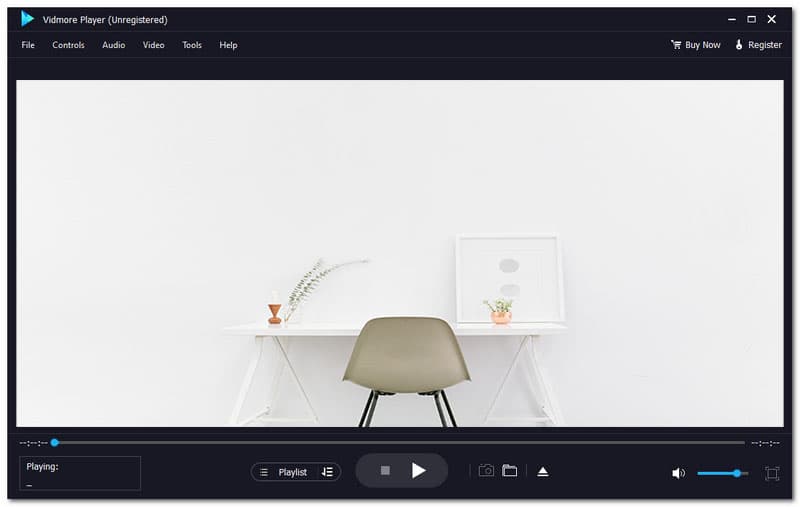 Platforms: Windows and Mac OS
Price: $29.95
Since we are talking about being the best, Vidmore Player must be included on the list. This is a great VOB player for Mac and Windows users out there. In fact it is also labelled as an all-around VOB player that also supports various file formats that includes VOB, MP4, MKV, AVI, WMV, MPEG, and more. Furthermore, one the best thing about Vidmore Player it's easily adjustable video track, channel, effects, and customized screen size.
These basic features and functions can be really helpful in watching your VOB videos especially if it is a movie. For that, Vidmore Player is now called a flexible media player and a universal player for both video file and audio file. After knowing all of that, we already know the reason why Vidmore Player should not be left behind on your list. Try it now for free.
Pros

Cost efficient VOB player.
Super effective in playing video files.
Trusted by many.
All in one player.
Cons

Limited features in the free version.
Windows Media Player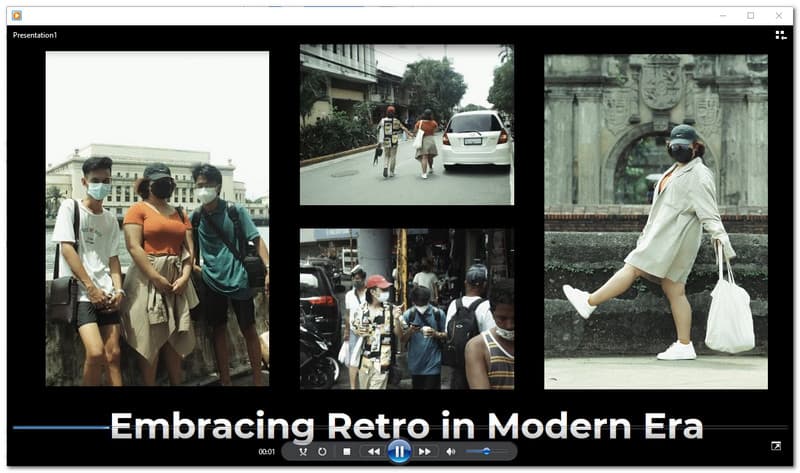 Platforms: Windows
Price: Free
Windows Media Player is commonly installed media player for the Windows computers. However, this software became one of the most infamous and powerful media players throughout the time. It is because Windows Corporation is making sure that their user is getting the best experience coming from their products. Other than that, despite the truth that this media player is simple, we cannot underestimate it still because it's a lot of features to offer. Windows Media Player is also the best software to play VOB files with ease and with a smooth playback. Overall, for the Windows users out there, check it now.
Pros

Simple, yet powerful VOB player.
Less complicated to utilize.
Clean interface.
Cons

Glitches cannot be prevented sometimes.
MPlayer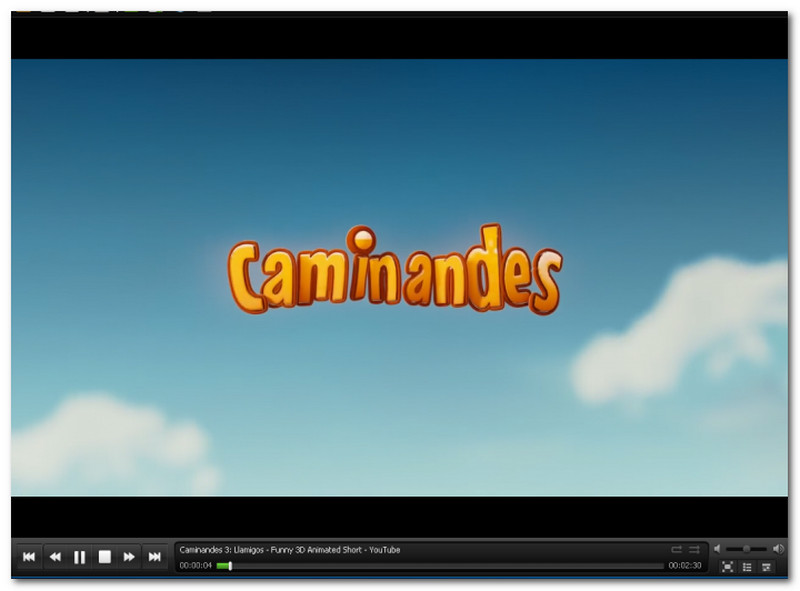 Platforms: Windows
Price: Free
MPlayer is an addition for the great free media player that supports tons of video file formats that includes video with VOB file extension. As we reviewed MPlayer, it may not have the catchiest interface but behind it is a great potential to offer in the future. In addition, it is one of the most recommended VOB players for the new user. Moreover, it may be flawed, however we cannot disregard its capability in playing your VOB videos with a non- playback experience.
Pros

Easy to use.
Important functions are offered.
Available for everyone.
Cons

It possesses a dull interface.
Limited features are offered.
VSO Media Player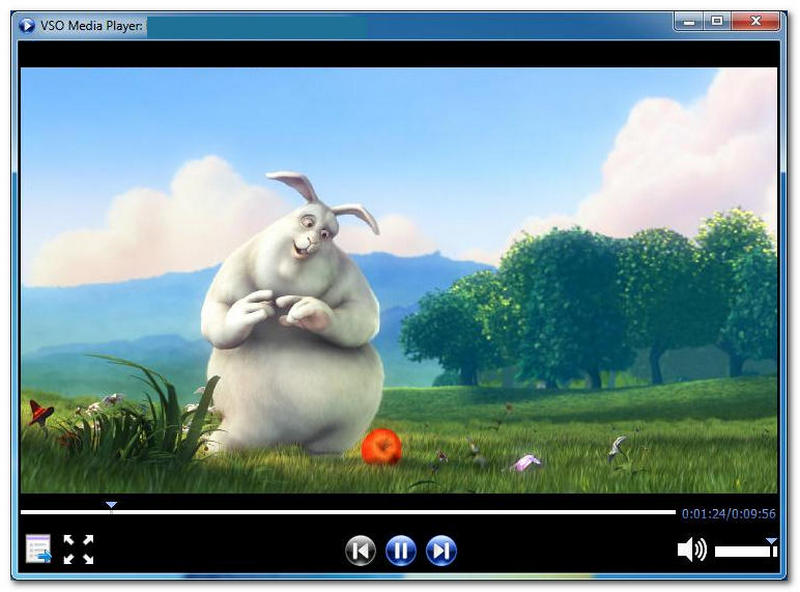 Platforms: Windows
Price: Free
VSO Media Player is an award winning media player that you can surely utilize in playing your VOB video files easily. This player does not require additional codecs and additional download in playing your videos. In fact, it is especially created to be compatible with Blu-ray disc and DVD. It is also an excellent HD player. However, as we go to their website, the software is a bit outdated and there has been no update since 2018. Despite all of these, VSO Media Player is still a great choice for a VOB player.
Pros

No complication when using.
Smooth playback.
Award winning software.
Cons

The media player is outdated.
Part 2. Differences of VOB Player
VOB Players

KMPlayer

PotPlayer

Kodi

Vidmore Player

Windows Media Player

MPlayer

VSO Media Player
| | | | |
| --- | --- | --- | --- |
| Has a Visualizer | Media Database | Continuous Audio Decoding | User Interface |
| | | | Clean |
| | | | Clean |
| | | | Clean |
| | | | Clean |
| | | | Clean |
| | | | Moderate |
| | | | Moderate |
Part 3. FAQs of Best VOB Player
What is the VOB file format?
Basically, VOB file format allows you to place your video in a DVD disc. This can be the best way to save your data, especially video, to avoid viruses or corrupted files in your digital drive.
Is there a difference between VOB and enhanced VOB files?
VOB is a media file format that contains video and audio. It can also consist of movie-related elements like subtitles, menus, and other data files. Enhanced VOB has an extension of EVO which also contains additional video and audio formats including H.264 and AAC.
Where can I find the VOB files on my computer?
Your VOB files are placed at the root folder of the DVD. It is a CD and DVD drive on your computers that are commonly labelled as D or E.
Conclusion
Thus, we can conclude that these seven media players that have the ability to play your VOB video files are really doing well in providing the best features and functions for us. All you need to do now is you may choose what is the best VOB file player that suits you the most. You consider the description, main features, pros, and cons of your choosing process. We hope the data presented above will help you with that. You may also help a friend who is looking for a VOB player too just like you. Just share this article to them and we are also glad to help.
Did you find this helpful?
243 Votes
YES

Thanks for letting us know!
No

Thanks for letting us know!
Best Picks of Video Player
Vidmore Player
Best media player for Blu-ray, DVD, 4K video and audio.