7 Untroubled AVI Media Files Players for Multiple Platforms and Operating Systems
AVI video format has been released since the early 90's by Microsoft. However, up until now this file format that contains both audio and video is still used frequently by tons of users. There, if you are one of them you really need the best AVI player such as Windows Media Player, PotPlayer, AnyMP4 Blu-ray Player, Divx Player, Zoom Player, MediaPortal, and iTunes Player to make that possible. Sometimes, compatibility issues may occur in playing your video if you have chosen the wrong player AVI videos. In connection with that you do not need to waste time in searching for it because we already did it for you and narrowed down the seven of the most incredible AVI files.

Part 1. Best 7 AVI Player
What is an AVI File Format?
An AVI file has come with an extension of .AVI. It stands for Audio Video Interleave, multimedia that contains formats made by Microsoft. This format stores both audio and video that we may encode numerous codecs such as DivX and XviD. It is used for playback purposes. Throughout the time, AVI became one of the most common video formats in the field nowadays. It can be played via different players In addition, it also has a limitation, since this was introduced in the early 90s, then after new PC video file techniques had been introduced therefore the original AVI specification did not anticipate. However, despite that there are still tons of users that utilize videos with an AVI format. Here are the AVI players that we are talking about.
Vidmore Player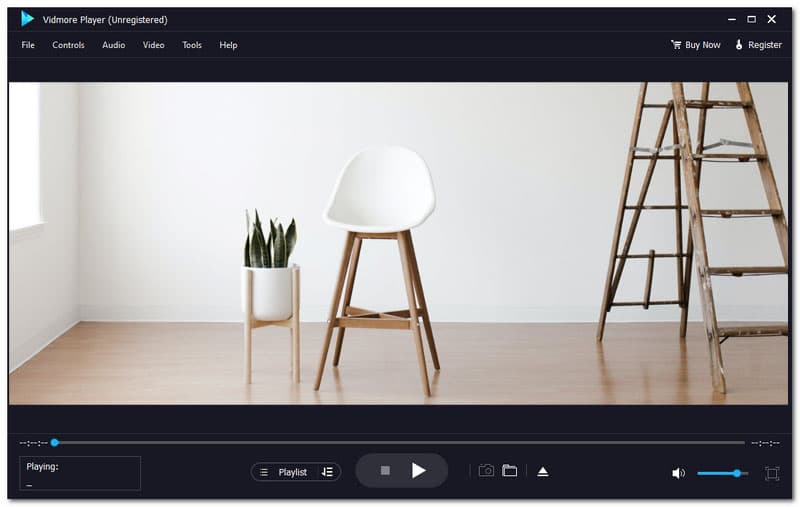 Platforms: Windows and Mac
Price: $29.95
Lastly but not the least for the amazing AVI media player is the Vidmore Player. This all in one can offer a lot of functions for all of us. In fact, it is labelled all around playback for multimedia files and also a universal player for audio and video.
Vidmore Player also possesses amazing technology that brings a smooth playback of your video. Seamless and lossless quality of booth audio and visual on your video. Other than its capability to play different video file formats including an AVI video, it can also be used in playing your Blu-ray and DVD disc with super high quality resolutions.
Pros

Smooth and uninterrupted playback.
All around software.
Effective in playing AVI files.
Super cost effective.
Cons

Limited in free version.
Full features need to be purchased.
VLC Media Player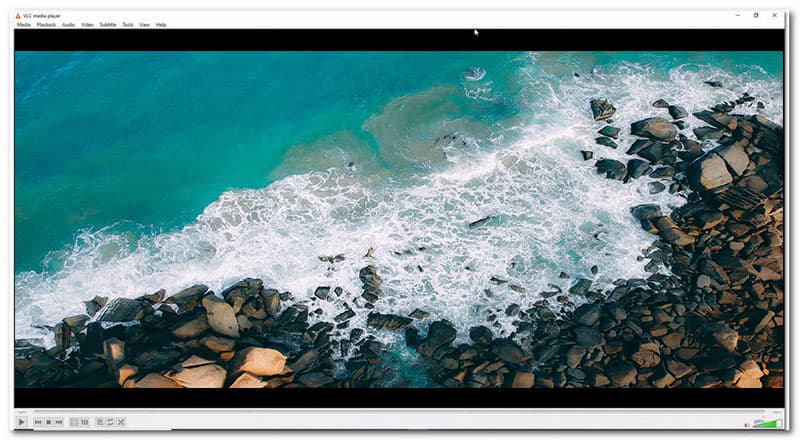 Platforms: Windows, Linux, Mac OS X, UNIX, iOS, and Android
Price: Free
VLC Media Player has been one of the most trusted and used media players by millions of users for a decade now. This simple yet powerful player has a lot to offer for us. It supports a variety of audio and video including your videos with an AVI file format. This is a free and open source media player that can provide you a smooth playback and hassle-free experience of watching. All you need to remember is, updating to the latest version of it can alleviate the possible issues you may experience along the way.
Pros

Less complication usage.
Possess powerful tool media player.
Clean and smooth user interface.
Manageable tools.
Designs are customizable skins.
Cons

Bugs are present.
Glitches sometimes occur.
Slowed playback due to outdated versions.
Kodi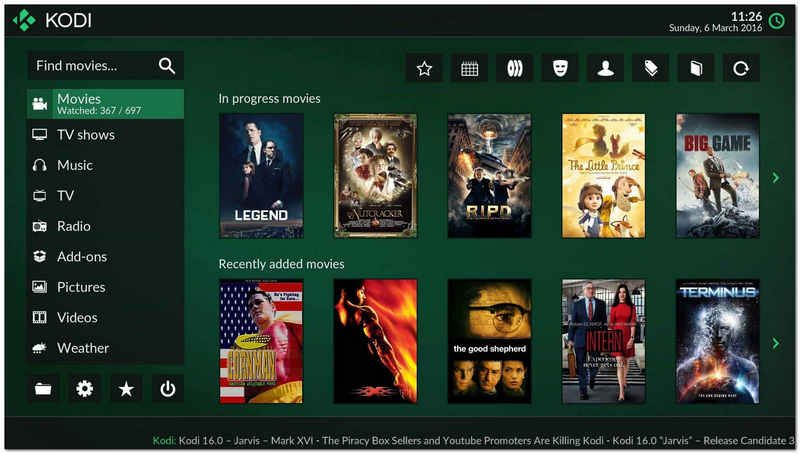 Platforms: Windows, Linux, Android, Raspberry Pi, MacOS, iOS, and TVOS.
Price: Free
The ultimate entertainment software of all time is here. Kodi media player is a great choice if you are planning to watch different kinds of movies, films, and videos. Therefore, for all the movie lovers out there, you may try Kodi media player in playing your favourite movies. Other than that, since we already talked about how great it is in terms of supporting a variety of media file formats, it also supports and can play your AVI videos with smooth playback. Imagine, watching experiencing lags and crashes? Well say bye to those hassle things with Kodi media player. Try it for free.
Pros

Interface is professionally created.
Affordable to everyone.
Super easy to use.
Multiple OS supported.
Cons

Lags occur sometimes.
MPV Player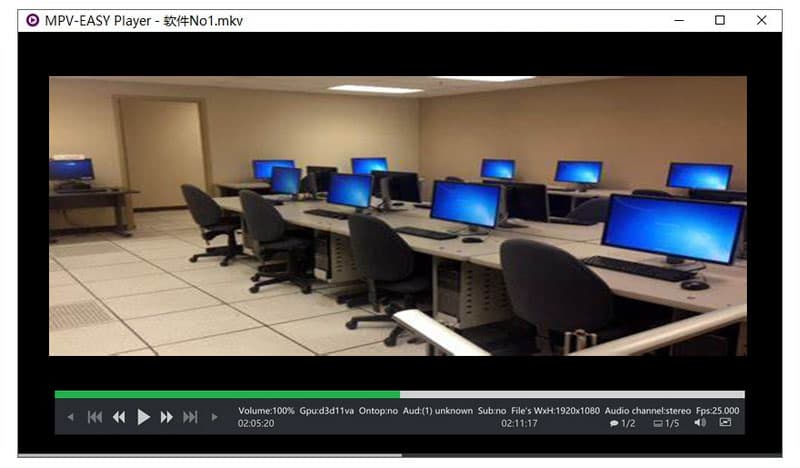 Platform: Windows 10 / 8 / 7 / Vista / XP
Price: Free and Open Source
MPV Player is one of the most flexible and amazing software that we can utilize in playing our different video file extensions that includes AVI media files. In fact, this media player is based on the MPlayer2 project. However, it is a more advanced AVI media player that depends on the user input coming from the command prompt. Furthermore, all the controls of this desktop media player are super easy to familiarize and utilize - pause, rewind, skip, and stop are the common tools. However, these tools offer super adaptable and impressive speed of process.
Pros

Free and open source.
Impressive media player.
Easy to use.
Cons

Need to modify the interface.
Elmedia Player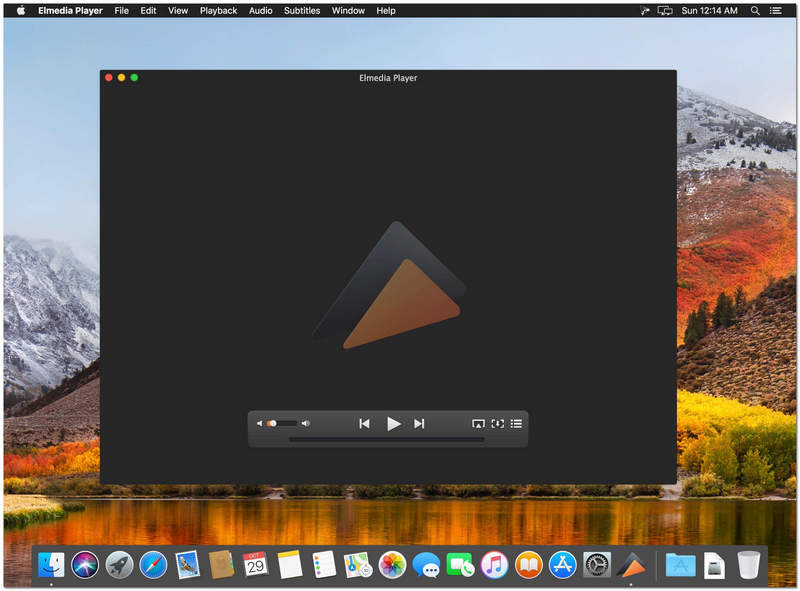 Platform: Mac OS
Price: Free
Next on the best AVI video player is the Elmedia Player. This is literally developed for all the Mac computer users out there. It can offer advanced streaming and playing options for us. Using Elmedia Player you can now stream via Chromecast, Airplay, Roku, and DLNA without additional codecs required to make it work. Actually, it is also called as one of the best video players for Mac, because it boasts compatibility with all frequently used video and audio formats such as AVI, FLV, MP4, WMV, and more with a super high quality resolution. Therefore, for that being presented we can really say that Elmedia Player deserves to be on the list of being the best AVI player.
Pros

Super clean and soft media player.
Easy to use.
Uncomplicated to control playback.
Cons

It requires a Mac OS.
The Windows version is currently not available.
BSPlayer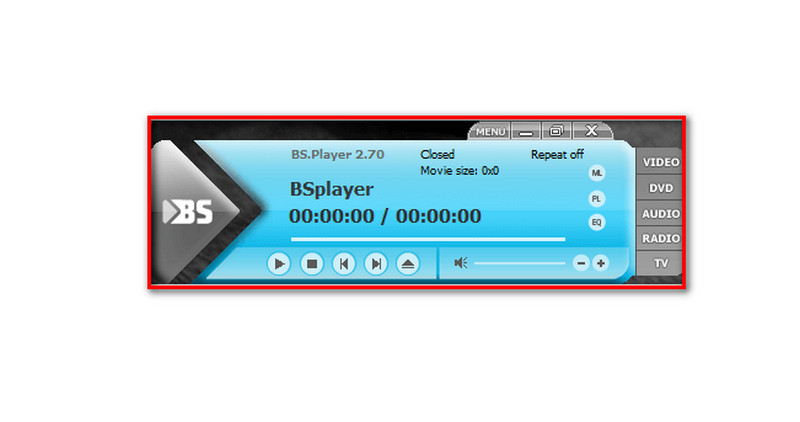 Platform: Windows and Mac
Price: Free
BSPlayer is also one of the best media players that has the ability to play your AVI videos with a smooth playback. This interesting multimedia player also supports underrated file formats like WebM, HD and AVC video, movie, audio, DVD, and more. Most of the time, these formats are rarely supported by other media players, that is why it can be one of the edge of BSPlayer. However, as we reviewed their website, we found out that it has a bit of a chaotic and disorganized website. It can also be seen that it has a not secure sign on the URL portion of it. Despite all of that, we cannot still disregard its ability to offer an extremely wonderful experience in playing put videos.
Pros

Minimal interface.
Organized tool in the software.
Free to use.
Cons

The website is currently chaotic.
URL says that it is not secured.
SMPlayer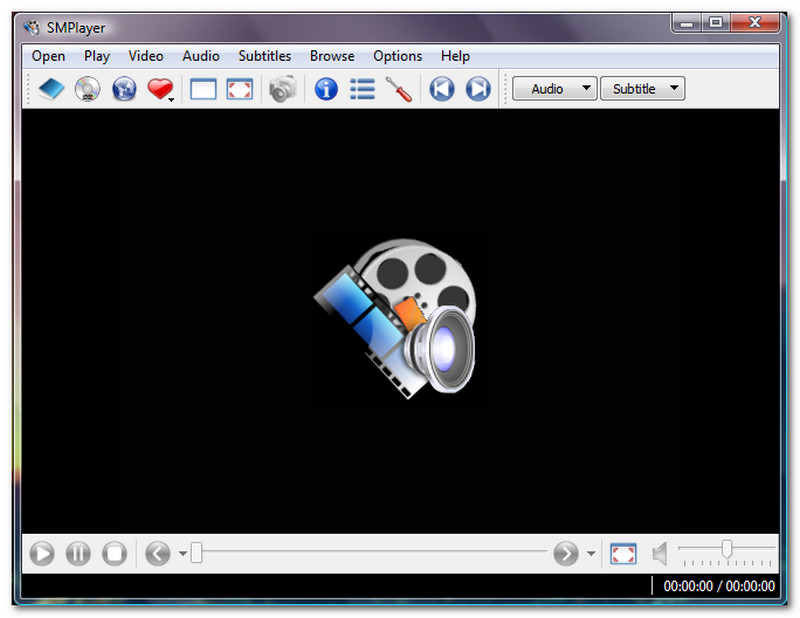 Platforms: Windows and Linux
Price: Free
Next on the list of being the best AVI player in the market nowadays is the SMPlayer. This amazing media player has the ability you are looking for, which is the functions that support AVI video file formats. It has a feature where auto save of data is recorded, so that if you're interrupted while watching you still go back to the seconds where you paused it. In accordance with the user, that is the most interesting thing about SMPlayer. Therefore, we can really say that SMplayer is proven to be one of the AVI players in the market nowadays. Surely, it will not be a regret if it will be on your list.
Pros

Provides a lot of tools and features.
Extraordinary functions are offered.
Interesting AVI player.
Cons

Not recommended for novice users.
Part 2. Differences of AVI Player
AVI Players

Vidmore Player

VLC Media Player

Kodi

MPV Player

Elmedia Player

BSPlayer

SMPlayer
| | | | | |
| --- | --- | --- | --- | --- |
| Fast Player | Smooth Player | User Friendly | Less Complicated to Use | Clean Interface |
| | | | | clean |
| | Moderate | | | clean |
| | | | | clean |
| Moderate | | | | Moderate |
| | | | | clean |
| | | | Moderate | Moderate |
| | | Moderate | | clean |
Part 3. FAQs of Best AVI Player
Part 3. FAQs of Best AVI Player What is the essence of AVI video file format?
Microsoft developed AVI video file format for the intent of offering an advanced and well audio and/or video file format especially for the Windows operating system. It also contains a file for the new framework that added digital video playback for the OS.
Is there an application we can use to play AVI files on my mobile devices?
Similar to AVI players for computers, there are also tons of AVI video player applications that suit your mobile phone. It is recommended to use the Yxplayer App, Rockplayer App, ArcMedia Player, and Moboplayer. These applications will really help you in watching your AVI videos. Check them out.
Do AVI files possess a huge file size?
In accordance with the user's experience, they said that AVI video files have a big file size compared to the other formats. However, there are also tools and software that you can utilize in compressing AVI files.
Conclusion
Therefore we can say that we give a lot of AVI players that we can use to grind. These different AVI video players for Mac or Windows can really provide incredible features and functions for us. All you need to do now is to choose what player software you are going to utilize. You may choose what the best is for you by considering their main features, function, pros, and cons. Did you know? You can also help someone who is also looking for the best player just like you by recommending this website. Share it now.
Did you find this helpful?
256 Votes
YES

Thanks for letting us know!
No

Thanks for letting us know!
Best Picks of Video Player
Vidmore Player
Best media player for Blu-ray, DVD, 4K video and audio.