Terrific iSpring Screen Recorder Review: Effective Recording and Screencasting
Suppose you are a person looking for a great screen recorder. However, you might be having a difficult time looking for the best. This review might help you with your problem because this post will review one of the rising screen recorders in the market nowadays. Yes, we are talking about iSpring Screen Recorder. Many people wonder how this Recorder offers a quality recording output with an intuitive interface. In addition, how does iSpring Screen Recorder become a professional tool for numerous users? Well, we only have one way to answer all of these questions. Therefore, let's start reviewing the iSpring Screen Recorder now.

1. Our Verdict
Pros

It has a very appealing interface.
Rich in features.
High-quality audio recording.
It has a default video tutorial.
It has a default video tutorial. The tech support is very reliable.
It can offer a very flexible recording experience.
Cons

You need to sign up before installing.
It only supports iSpring Cam Pro Project Files output.
The
The
Overall Ratings
As an overview for iSpring Screen Recorder, many users say it is an effective tool for recording. However, few users say that they are having a hard time utilizing it. Still, we cannot disregard its excellent functions for all of us. In addition, the most important thing is its safety in using it.
User-experience:9.0
Functionality:8.8
Safety:8.9
2. What is an iSpring Screen Recorder?
Price: $227
Platform: Windows and macOS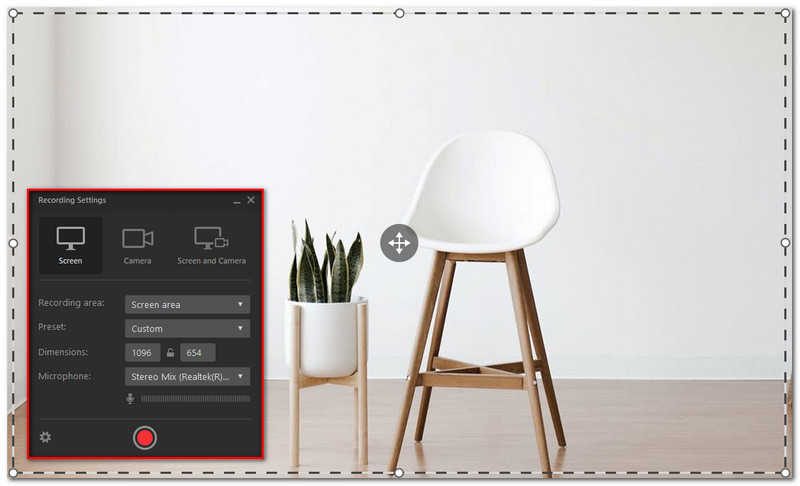 iSpring Screen Recorder is also the iSpring Cam Recorder or iSpring Video Recorder. This software is an excellent tool for recording professional-looking videos. As an overview, this software offers many compelling features for recording and more extra features. As we go to their official website, it will already reflect how professional it is in all aspects. In addition, sharing your recording files with other people can now be done instantly.
Furthermore, there are more features that we need to talk about with this software. In connection with that, you may now check them on the latter parts for their main characteristics. We hope you continue to read this review for more details.
Main Features
Part of being a professional software is the remarkable features it can offer. Considering how great and effective a particular software is with our grind, these features have a huge factor. In line with that, this portion will show the main features of the iSpring Screen Recorder. This portion may also influence you to download iSpring Screen Recorder for your works.
◆ Screencasting and voiceover at the same time.
◆ Grab a screen region recording.
◆ High-quality outputs.
◆ Spotlight mouse actions.
◆ Video tutorials are available.
◆ Basic editing features.
3. iSpring Screen Recorder
Interface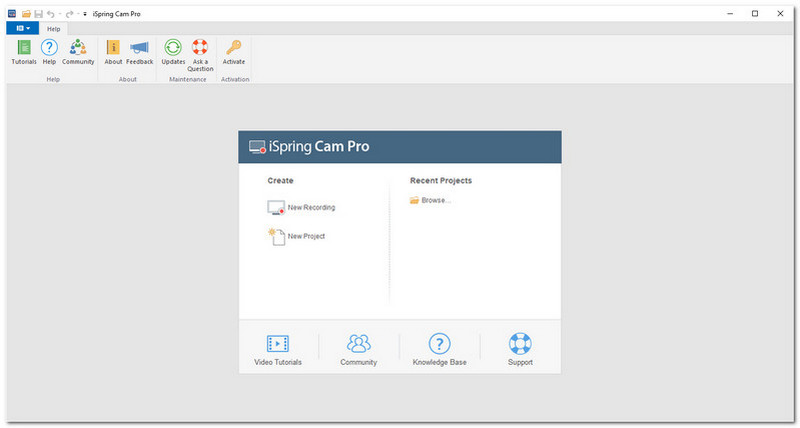 The interface of iSpring Screen Recorder offers one of a kind interface. At first look, you will see a very professional design where every detail is suitable for a smooth recording process. As an elaboration of its interface, the totality of the interface is excellent in terms of the color palette. It is very minimal, to the point that you may feel a chill vibe of the recording process.
Select Recording Area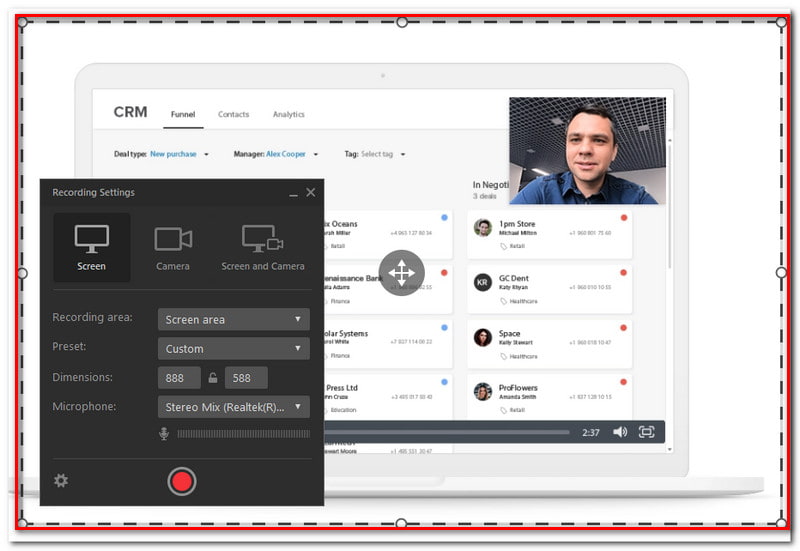 The features where you can select your recording area are also great. This function symbolizes how flexible and adaptable the recording tool is with what we want. Indeed, this software cares about our preferences. Moreover, this feature will allow you to take over and decide what region of your screen to record. Also, the process of doing this is just as easy as one, two, and three. You may now control what you will register with iSpring Screen Recorder.
Screencasts with Voiceover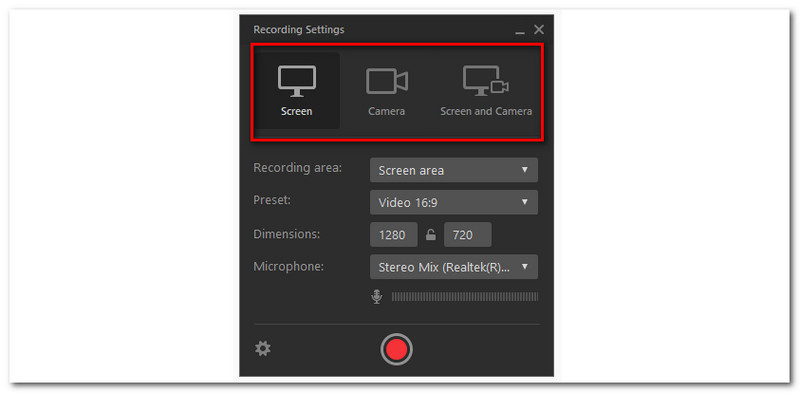 In addition to the best features that the iSpring Screen Recorder possesses. Are you aware that this recording tool will allow you to screencast and do a voiceover? All of this can be possible simultaneously. That means a very compelling video tutorial with your recording output is just one click away. However, it is essential to remember that you need to activate the screencast with the voiceover function before recording.
System Sounds Recording
One of the essential tools of the recording software is it can record the sound from your system sound. How could you imagine a video recording without a sound, right? Thus, this will not be a problem with iSpring Screen Recorder. It offers a remarkable ability to capture our sounds coming from our system sound card.
Extended Features
We know that we can see a lot of features above. However, there are more functions we can enjoy with the iSpring Screen Recorder. That is why in this part, we will give you a quick look at the extended features it offers for its users. Take a look at the bullet form below to see more.
◆ Picture-in-picture Screencasts.
◆ WebCam Recorder.
◆ Intro slides annotations.
◆ Scene translation.
◆ Interactive canvas.
◆ Multiple track timeline for modifying videos.
4. FAQ
Is the premium version of iSpring Screen Recorder worth it?
We all know the premium version of iSpring Screen Recorder is costly. However, we also know how many features it can give us. Therefore, if you need those premium features and think they will help your work, go for it. On the other hand, if extra features are unnecessary, you may find another simple recording software.
Is the iSpring Screen Recorder Safe?
Yes. The developer is continuously providing a secured program to make everyone safe. Therefore, malicious malware will no longer be welcome in this software.
Is there an iSpring Screen Recorder alternative for Mac users?
Yes. There are many great iSpring alternatives for mac users. This software is the OBS Studio, Vidmore Screen Recorder, and QuickTime Screen Recorder. This software will surely give you a fantastic feature in recording video or audio.
5. Best Alternative- AnyMP4 Screen Recorder
We all know your frustration about the expensive premium version of iSpring Screen Recorder. However, do not worry because we have a great Alternative to iSpring. We introduce you to AnyMP4 Screen Recorder. This software is a great video and audio recorder that can offer you unique features even in the free version. In addition, the premium version of AnyMP4 Screen Recorder is not expensive, unlike other recording software.

AnyMP4 Screen Recorder
This tool is recording software with the best HD recording outputs.
Screen Recorder in Any Activity.
Gameplay Recorder.
Create Instructional Videos.
Powerful audio recorder.
Recording editor.
Conclusion
Therefore, we can conclude that the iSpring Screen Recorder is an excellent tool for a professional recording output. Indeed, all of the features it offers are essential and helpful for us. Even though it is costly, we cannot disregard its ability to make our outputs look great. If you think the first recorder is not enough, you can use AnyMP4 Screen Recorder as the best alternatives. It comes with a fantastic feature at a meager premium price. For all of the information, we hope this review helps us answer all of our questions about iSpring. Please share this post so that we can help other people too.
Did you find this helpful?
388 Votes
YES

Thanks for letting us know!
No

Thanks for letting us know!
Best Video Recorder with Audio
AnyMP4 Screen Recorder
Capture every moment in desktop, browsers, programs and webcam.