Recordit Review: Take A GIF Capture Effortlessly Using Recordit For Free!
As a content creator, you want to show a step-by-step demonstration about something to share with your followers, And, as a teacher, you want to record your lesson to share with your students for them to learn more, right? Great! Recordit is software that can help you screencast your screen. To give you a little bit of an idea, instead of sharing a long recorded video with others, this recorder software can also turn your recordings into GIFs and share them with your friends and much more. Do you want to learn how? Read this article review, and we will make sure that you understand it! Let us read now.

1. Our Verdict
Pros

It is easy to use.
It is free to use.
It allows you to record specific spaces on your screen.
It lets you share your screencast.
Cons

It provides limited features.
It is not safe to share your records on a public page.
It does not offer editing tools.
It cannot record audio.
Overall Ratings
Easy to use:9.0
Safeness:8.5
Features:8.0
2. What is Recordit?
Price: Free
Platform: Windows
Main Features
Recordit is software that you can use to record your computer screen. In addition to this, it lets you upload your recorded file and enables you to share it with others. Moreover, it can save your video to a GIF animation format. Plus, it allows you to download your recorded file. However, it will be downloaded as GIF animated file format. What's more? Recordit is suitable with Windows and Mac. Nonetheless, Recordit Mac offers a Pro Version that secures and provides high FPS to every user. So much with that, catch a glimpse with the features of Recordit:
◆ It offers historical logs.
◆ It can record your screen with the size that you desire.
◆ It allows you to delete your recent screencast.
◆ It enables you to record as much as 5 minutes.
◆ It lets you highlight the mouse with numerous colors.
◆ It allows you to upload your file online and share it with others.
◆ It enables you to create an animated GIF using your recorded file.
3. Recordit Review
Interface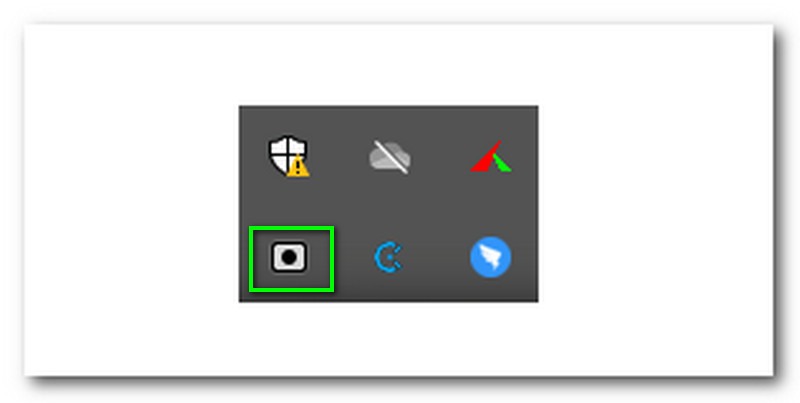 Recordit is not a typical screen recorder software because it has no specific interface. It is just a simple icon placed on the Icon Board after the installation process. It looks like a small camera, and it is straightforward to use.
Recent Screencast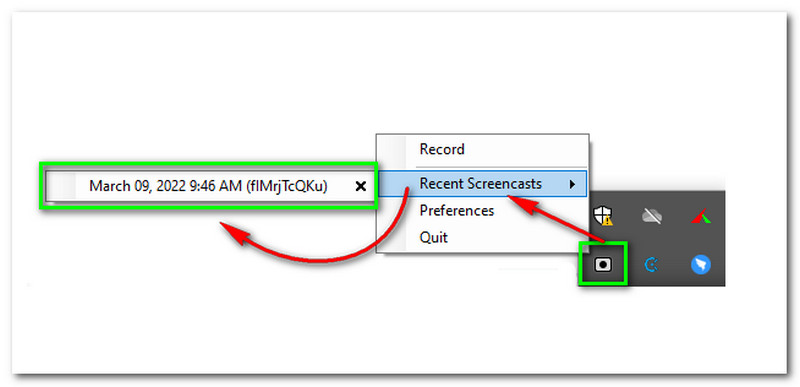 Again, one of the advantages of Recordit is it has history logs that you can go back to and find your recent screencast. It allows you to preview your recent screen capture. In addition to this, it lets you permanently delete your recorded file. Moreover, if you still have issues when deleting your files, you can email them directly, and Recordit will delete that for you.
Preferences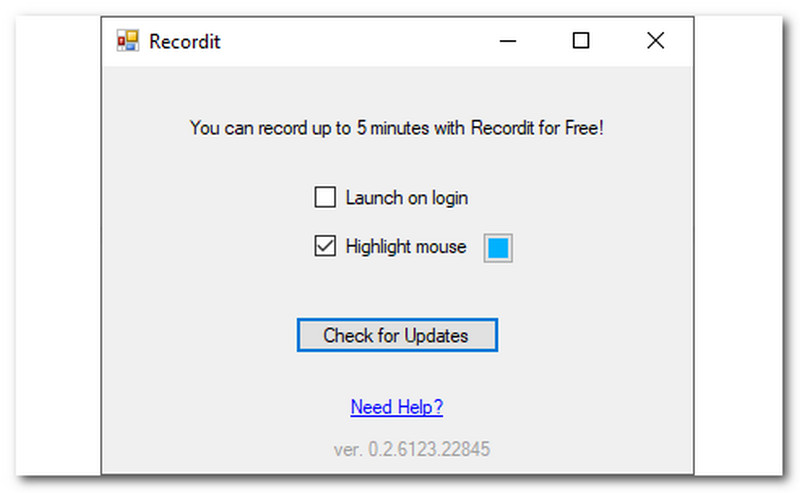 When you open the preferences, you will immediately notice that every user has a five-minute recording process using Recordit. In addition to this, do not enable the Launch on login. Nevertheless, it allows you to allow the highlight to the mouse. Then, you can select colors for you to highlight the mouse. Recordit provides Basic Colors and Custom Color to define each Custom Colors.
How To Use Recordit?
Recordit is one of the essential recorder software. It is very manageable to use. In case you want to want to learn these simple steps, please see below:
1.
The first thing you have to do is go to the official page of Recordit.
2.
Next, if you are a Mac user, click the Download For Mac. And, if you are a Windows user, select Download For Windows.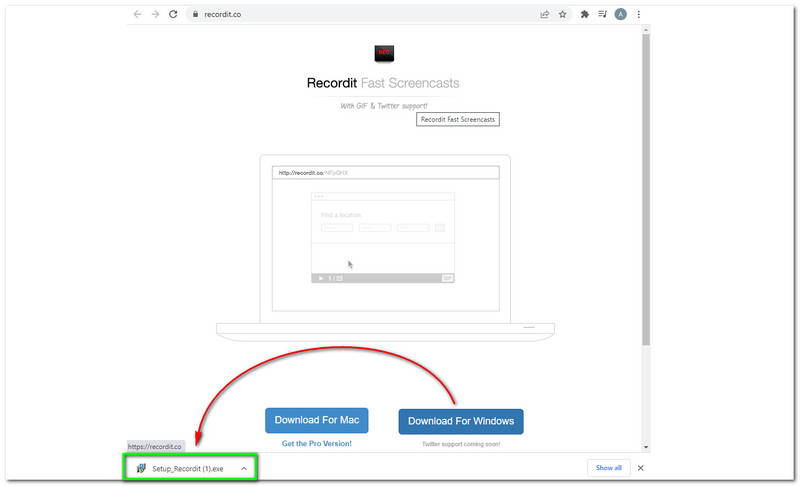 3.
After that, go to the Icon Board of your computer, and you will see the Icon of Recordit.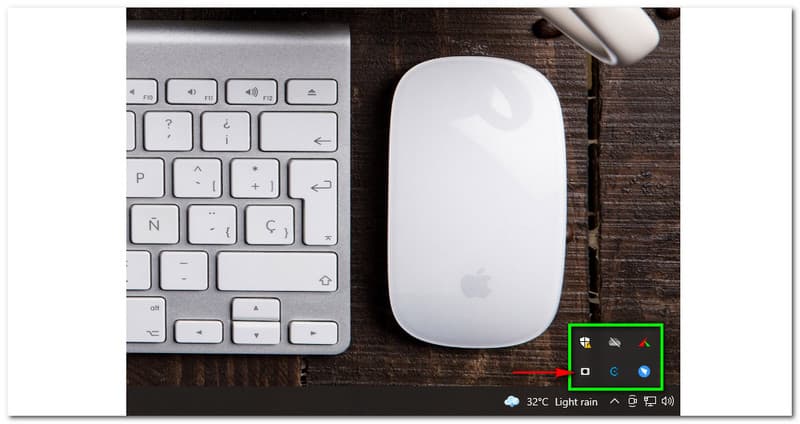 4.
Then, upon right-clicking to the Recordit Icon, you will see the four available options as Record, Recent Screencast, Preferences, and Quit.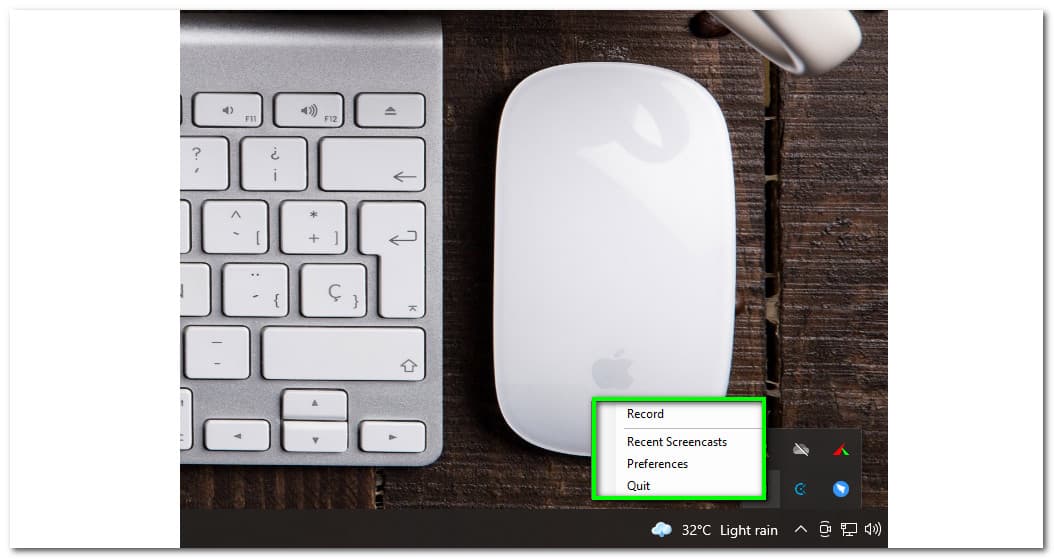 How to Record on Recordit?
1.
To start recording, double-click the Recordit tool. Then, go to the Icon Board, and you will see its Icon. Then, click the right-click, and you will see the first on the list is the Record.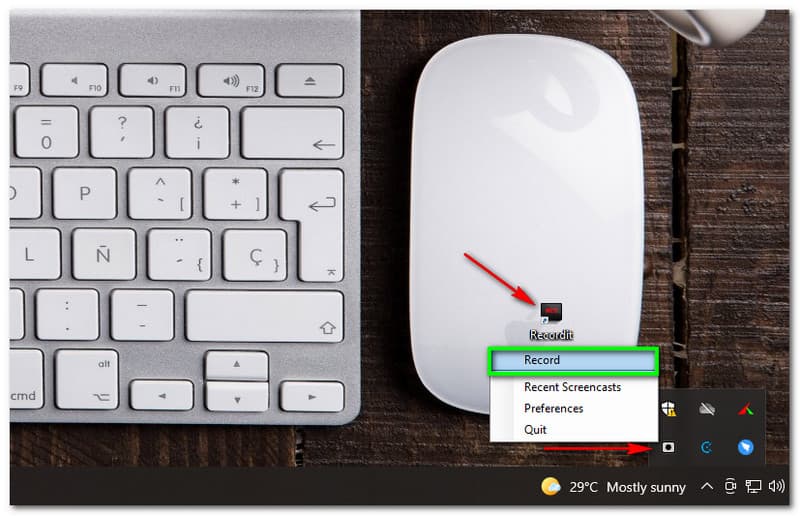 2.
After that, make a selection on your screen that you like to record. Then, hit the Record down the selection area, and you will start recording everything within that rectangle.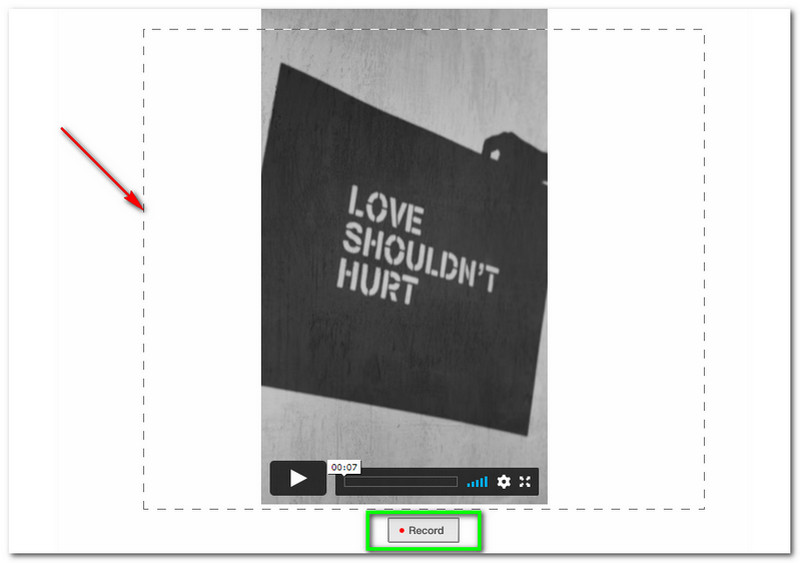 3.
Once you are done with the recording process, tap the Stop under the selection area. After that, it will start preparing your recorded file.
4.
Following that, your recorded file is ready. Then, click the Success on the right side of your computer and upload it on the public server.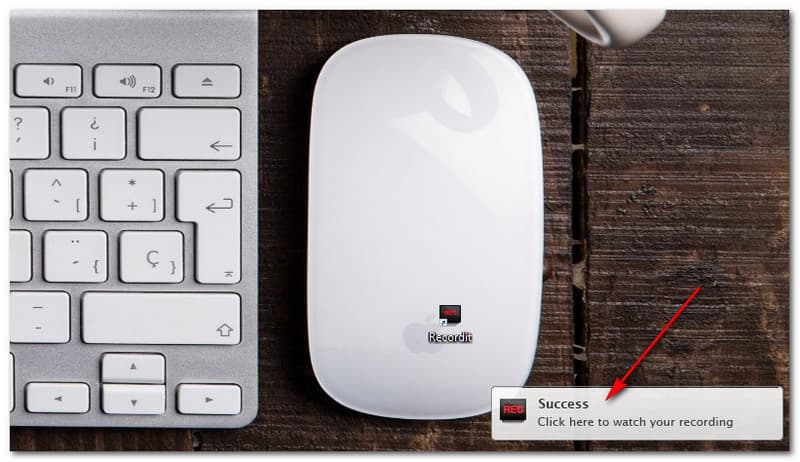 5.
Next, you have two options. Recordit allows you to save your file as mp4 video. Also, you can convert it to a GIF once you click the GIF button.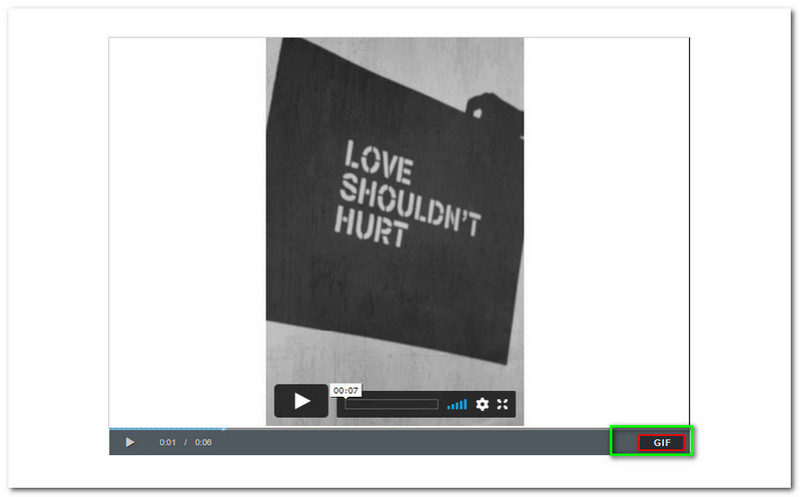 6.
To save your GIF, right-click the GIF file. Then, hit the Save image. Then, choose a folder to save it to your computer.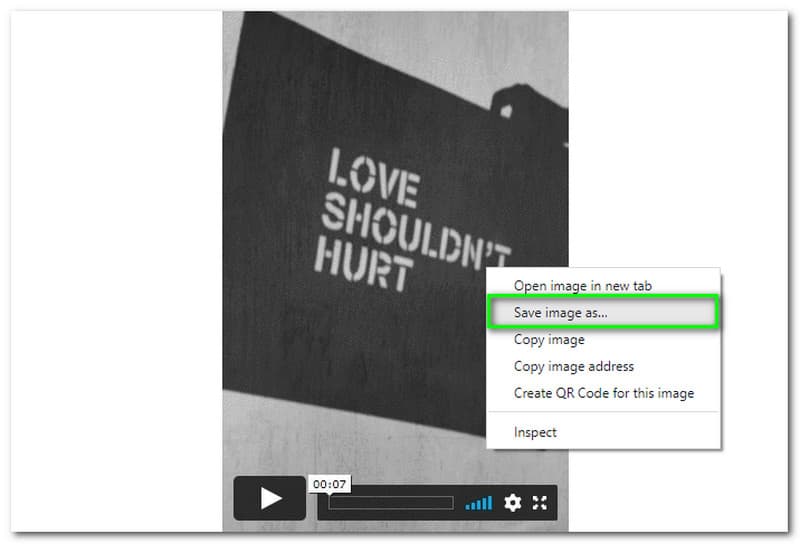 4. FAQ of Recordit Review
How do I open my file on Recordit?
Recordit provides a history log that lets you see the previous screen recording. Right-click the Icon of Recordit and hit Recent Screencast to see your recording. After that, you will see all your recorded files, if any.
Can I share my GIF file link with others using Recordit?
Yes, you can share your link files with others using Recordit. Nonetheless, it is written in their privacy policy. They state that the moment you share your link with others using their recorder software, you leave yourself at risk of having confidential information or content being shared in public.
Why are GIFs cut shorter than the recorded files?
Recordit has a limit of 180 frames, and it is too much for GIFs. If it happens to you, Recordit lets you lower the FPS on the settings, and the Max is twelve. Also, you can make your recordings shorter for GIF. To give you an example, if you record your screen for 30 seconds, choose 6 FPS. With that, you will not exceed 180 frames.
Why is Recordit not working?
Suppose that you installed Recordit, but it is now working. Here are some tips that you can follow: First, uninstall the Recordit. Then, download and install it again. If it is not still working, check the updates of your computer. Moreover, if there is still a problem, you can send an email to Recordit.
5. Best Alternative - AnyMP4 Screen Recorder
Recordit is a recorder software that focuses on recording your screen in an area and making your recorded videos to GIFs. Upon launching Recordit, do not expect an interface because you can only see Recordit on the Icon Board on your computer. Nonetheless, while reading comments on Recordit, many users are not satisfied with this recorder software because it lacks so many features. The excellent news is that the Recordit alternative is AnyMP4 Screen Recorder.
To understand this post better, we will provide you with a comparison table and see the big difference between both recorder software. Please see below:
| | | |
| --- | --- | --- |
| Recordit | VS | AnyMP4 Screen Recorder |
| 9.0 | Easy to use | 9.5 |
| 8.0 | Convenient | 9.0 |
| 8.0 | Safety | 9.5 |
| 8.5 | Interface | 9.0 |
| 8.0 | Customer Support | 9.0 |
| | Record GIF | |
| None | Editing Tools | Adding text, lines, arrows, colors, notes, logos, and more. |
| Screencast, make GIFs, highlight mouse, save and share screencasts. | Features | Video recorder, audio recorder, game recorder, snapshot, phone recorder, webcam recorder, and more. |
| None | Screen Capture | SnapShot |
As you can see, there is a big difference between the two recorders' software. Both tools are easy to use, safe and straightforward. However, we cannot deny that AnyMP4 Screen Recorder is much better than Recordit. With that, we highly recommend you try and use AnyMP4 Screen Recorder for a better file result.
Conclusion
To sum it up, we find out that Recordit offers limited features, but it may help you with your little needs. Additionally, we provided pros and cons in this post, just in case you want the good and not-so-good side of Recordit. Moreover, in this article review, we share some steps to help you use Recordit. In the latter part, we compare Recordit and AnyMP4 Screen Recorder, and we conclude that AnyMP4 Screen Recorder is much better to use. Furthermore, we hope you appreciate this article and do not hesitate to share it with others!
Did you find this helpful?
397 Votes
YES

Thanks for letting us know!
No

Thanks for letting us know!
Best Video Recorder with Audio
AnyMP4 Screen Recorder
Capture every moment in desktop, browsers, programs and webcam.