Excellent Any Video Recorder: Review of its Simple yet Powerful Functions
Utilizing a simple yet robust video and audio recorder is a great way to record effectively. As we know, not everyone is familiar with complicated recording software. Therefore, if you are a user who wants to register with ease, check Any Video Recorder. This software is a great recording tool for video and audio files. It possesses specific features that help new users quickly record their videos and audio. This recording software is a bit different from other tools. Sounds interesting, right? Join us in this review to feed your curiosity about this great recorder. Without further ado, here is a constructive Any Video Recorder review.

1. Our Verdict
Any Video Recorder software might not offer more than any screen recorder, but that does not mean it is nonsense software. It is practical and still functional software with its essential features. Overall, it is a great video and recorder for Windows users. Download Any Video now for free.
Pros

Lightweight audio and video recorder.
It provides high-quality media file outputs.
There is no availability of advertisements.
Watermarks-free outputs.
The software is free.
There are no complications with plugins.
Cons

There is a limitation with recording features.
It only supports MP4 outputs.
The recording software does not offer a version for macOS.
Overall Ratings
Any Video Recorder software might not offer more than any screen recorder, but that does not mean it is nonsense software. It is useful and still functional software with its essential features. Overall, it is a great video and recorder for Windows users.
Functionality:9.0
Features:8.7
Platforms: 8.7
2. What is Any Video Recorder?
Any Video Recorder
Price: Free
Platform: Windows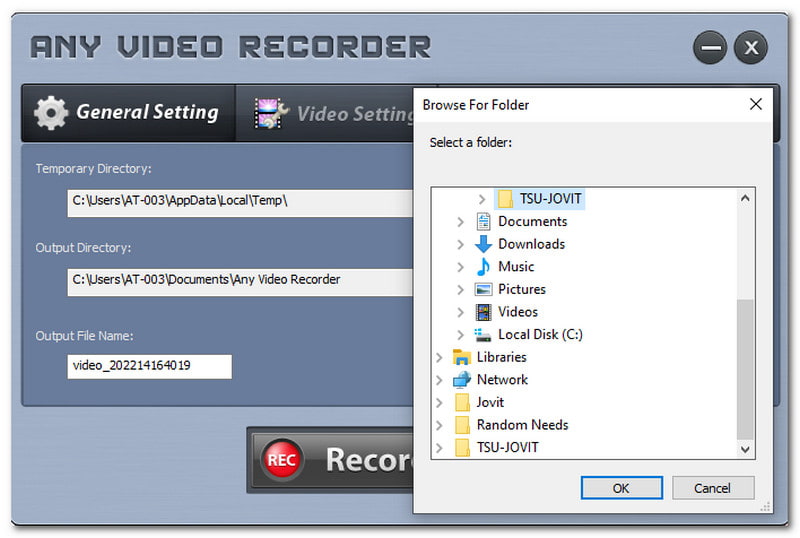 Any Video Recorder is one of the most accessible media recorders that we can use. The developers behind this software care about our recording process. Thus, all of the features that Any Video Recorder offers are very smooth and effective. It may not possess many functions like with the other recorders, but its effectiveness can be the best, especially for the users who are just looking for a screen recorder. Overall, this Any Video Recorder is very suitable for new users. Do you want to learn more about it? You may continue reading this review to discover more about its features.
Main Features
◆ Screen record without limitation.
◆ Intuitive interface.
◆ High-quality outputs.
◆ Easy customization of parameter settings.
◆ Adjustable recording frame rate.
◆ Timer for recording.
3. Any Video Recorder Review
Interface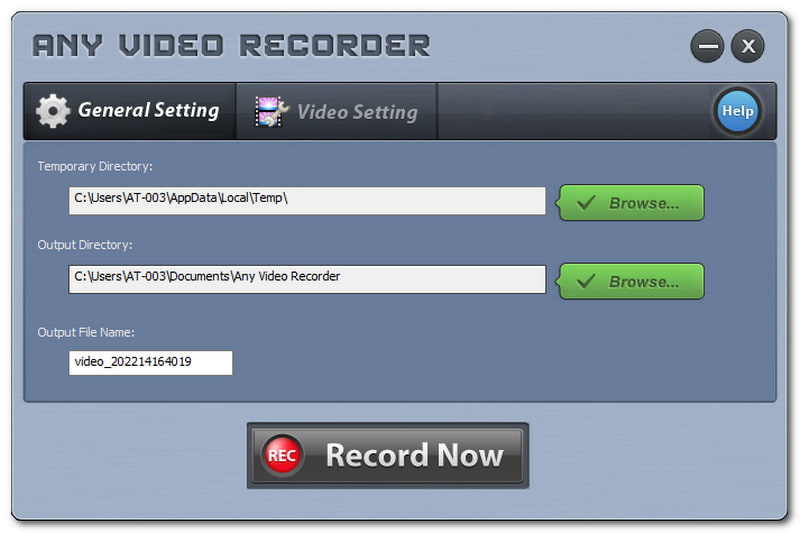 The interface of Any Video Recorder is a design that can give a classy vibe tool. That is possible because it uses a light blue, green, and grey color palette. This interface is kind of similar to the earlier software. However, this is a much cleaner interface rather than any recording tool. The details, information, and buttons are in suitable placements. Thus, achieving a hassle-free process of recording is now possible.
HD Videos Recorder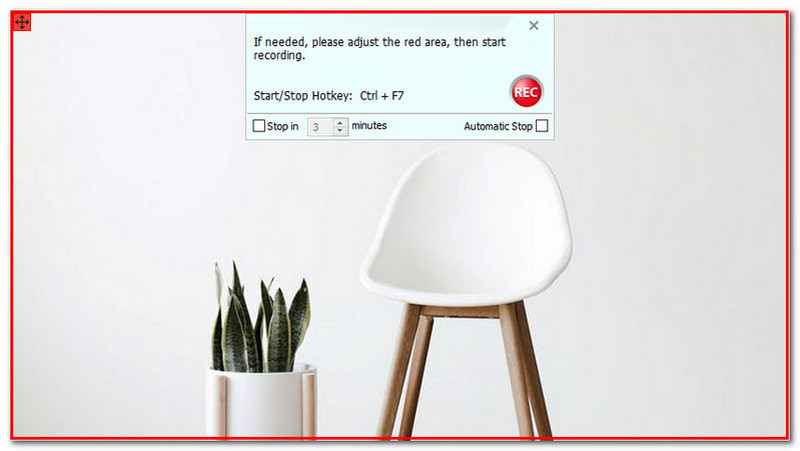 Another feature that Any Video Recorder can offer is its ability to provide HD recording outputs. It is an excellent recorder for professional videos. That means you can use all of the recording outputs in any aspect of your work. That includes video presentations, infomercials, or tutorial videos. For that, we can say that Any Video Recorder is performing great in giving us an excellent service.
Record DVD Movies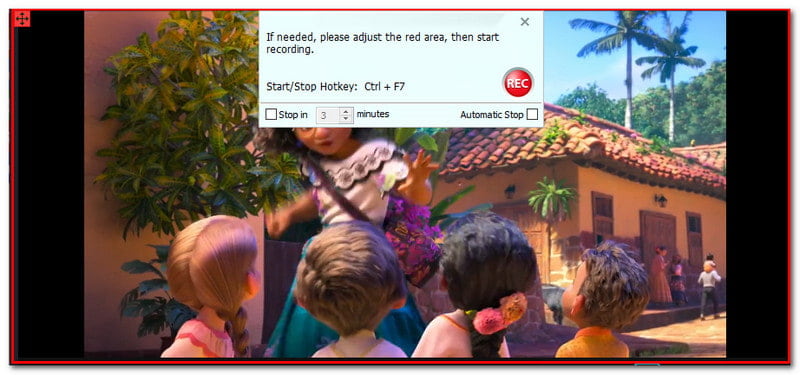 In addition, this recording tool will also allow you to record your favorite clips from DVD movies. Because of that, you can save a copy of your favorite line or phrase coming from the movie you are watching.
Capture High-Quality Audio Recorder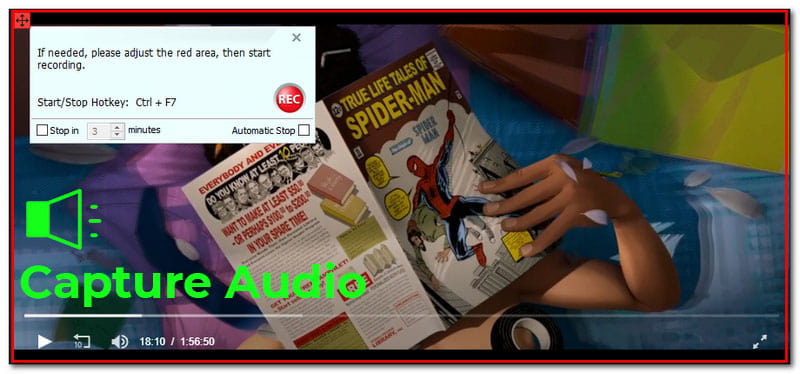 Audio with your video recording is one of the essential elements to your recording. Without it, the recording will become nonsense. In connection with that, good thing that Any Video Recorder can offer that. It can capture the audio from your sound card, and For that, an immense video recording output is now possible.
Schedule Recording and Automatic Stop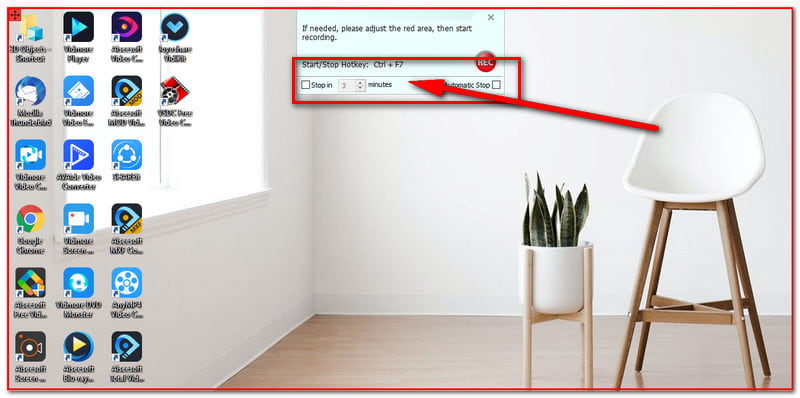 Another useful function of Any Video Recorder is the Schedule recording. You can set the timer until how many minutes it will last. This feature is an excellent element that we need to multitask. Using it, we can now avoid checking the recording from time to time because it will automatically stop.
Safety
Many users are asking, is Any Video Recorder safe to use? Maybe, they are aware of some issues with its users, despite all the problems and problems with this recorder. This software is still safe to use. You need to remember the terms and conditions before we utilize them.
Extra Features
The Any Video Recorder does not offer exquisite extra features. However, it still provides valuable functions to our recordings. These features are the easy consummations of your target frame rate and video bitrate. You may now select the area or region you want to record through these features. It is a very flexible tool that can somehow protect your privacy while recording.
4. FAQ
Why does my Any Video Recorder have no sound after recording?
There are many reasons why you are experiencing Any Video Recorder sound problem. However, the main reason is the improper setup of the recording input device. You need to make sure that you set it correctly before recording.
When does Any Video Recorder sound out of sync occur?
There are many Video recorder problems. However, these are the standard pointon video and audio out of sync. First, the video may be ahead of audio or vice versa. Another reason is the damaging Any Video Recorder malware from the files. It can also be the sudden changes in our video frame rate. Those may cause a sound out of sync with your recording.
What are the reasons behind Any Video Recorder Black screen?
Some experts and users say that the compression issue and virus attacks with Any Video Recorder may cause a black screen.
5. Best Alternative- AnyMP4 Screen Recorder
Maybe you have a trust issue with the recorder, knowing all the Any Video Recorder above. But do not worry because we have a much safer Any Video Recorder alternative for you. AnyMP4 Screen Recorder can offer you a great feature in recording your screen. It provides easy-to-use functions. Furthermore, all the developers behind it ensure that it is safe from malicious malware. Therefore. Have AnyMP4 Screen Recorder with your work might be the best decision you can make.

AnyMP4 Screen Recorder
This software is the most effective and safer recorder, unlike any other.
Record screen videos with ease.
Commentary and reactions via webcam.
Customizable options for outputs.
It has comprehensive support for media outputs.
Built-in preview for media recording.
Conclusion
Any Video Recorder may not be super safe to use. Thus, having AnyMP4 Screen Recorder is an excellent alternative for a great and secure function. Although, the two are excellent in offering practical recording tools for everyone. However, we need to spread this information so that many people will know about it.
Did you find this helpful?
398 Votes
YES

Thanks for letting us know!
No

Thanks for letting us know!
Best Video Recorder with Audio
AnyMP4 Screen Recorder
Capture every moment in desktop, browsers, programs and webcam.