How to Increase Resolution of Image: Having the Great Photo Quality with Ease
If you love to capture things, are a professional, or are aspiring photographers, you probably know the skills you need to take a great photo. Sometimes, your photographs may not always turn out as you had hoped. Fortunately, no matter how skilled you are as a photographer, there are numerous ways to improve or retouch a shot. Few of these methods is to use an online and software photo editor to improve the quality of your images. These editors are ideal if you want to improve your photos' look to be more professional and presentable. Here are a few of these editors for you to look into. Let us have a great guide to instruct you to do the enhancement of photos.

1. What is a High-Resolution Photo?
High resolution is a broad term that refers to something with a lot of detail. It is primarily concerned with the overall quality of something and can apply to images, photos, audio, and video. While the visual media metric differs from audio, the concept remains the same. Furthermore, what exactly are high-resolution images? Well, high-resolution images are images or photos with higher concentrations of pixels or dots, resulting in better image quality and clarity - as it contains more detail. Lower-resolution images, on the other hand, have fewer pixels or dots and, thus, less detail.
As additional information, When comparing high and low resolutions, two factors must be considered: High-resolution images have better quality and clarity but larger file sizes. Also, low-resolution images have a lower quality but smaller file size. While high-quality images are ideal for things like artwork, the size of your image will be determined by your project and goals. For example, if you're creating a life-sized poster, you probably don't want a low-resolution image, but you might be able to reduce the file size for a sticker set.
2. How to Increase the Resolution of Image
Tool 1: AnyMP4 Image Upscaler Online
The first on the list is the great AnyMP4 Image Upscaler Online. This tool is an AI-powered image resolution enhancer that can automatically improve image quality and enlarge images. There is no watermark. It is an online service that enhances photos and images by pixel size. It uses artificial intelligence technology to improve the resolution and clarity of JPG, JPEG, and BMP images. For that, let us learn how to use it to make an image with higher resolution.
1.
Upload the image you want to enhance by clicking the Upload your Photo button or dragging it into the drop zone in the main interface's center.

2.
After the photo is uploaded, proceed to the second step. The image can be enlarged by 200%, 400%, 600%, or 800%. Choosing the highest percentage can also give you higher-quality images.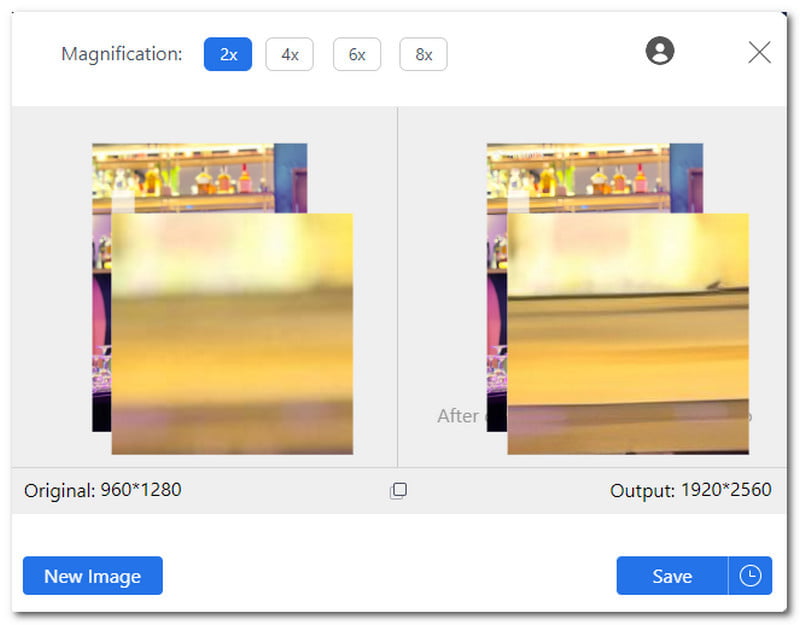 3.
Your photo is now ready for saving after the editing process. Click the Save button to download the enhanced image. Then, on your computer, examine the image.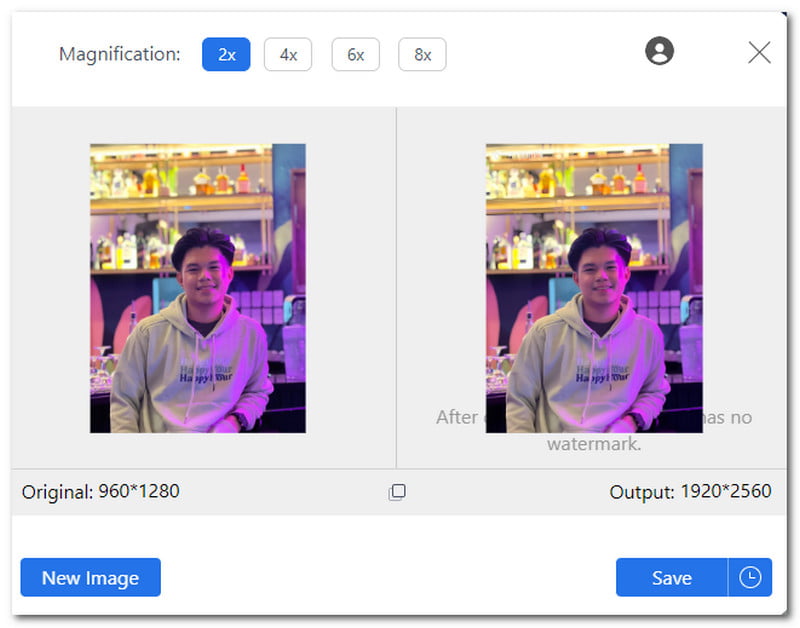 That is the most basic way to enhance our image with the fantastic AnyMP4 Image Upscaler. We can see that this tool is more user-friendly than any other tool in this article. Use it now for a much easier enhancing process.
Tool 2: Let's Enhance
Let's Enhance is one of the image upscaler tools, which improves an image's quality and allows you to upscale it easily. And the edited photo will appear to have been taken with a high-end camera. Even people who aren't tech-savvy will be able to use Let's Enhance because there isn't much of a learning curve. The free plan on the site allows you to edit five images for free and increase photo resolution up to 64 megapixels. To process more than five, you must subscribe to one of three premium packages, which start at $9 per month.
However, you can increase image quality to 256 megapixels with a premium package. You'll also get six months of unlimited storage, priority enhancement, chat support, and early access to new features. After that, let us know how to use it to improve your images.
1.
Go to the Let's Enhance website and select the Try for Free option.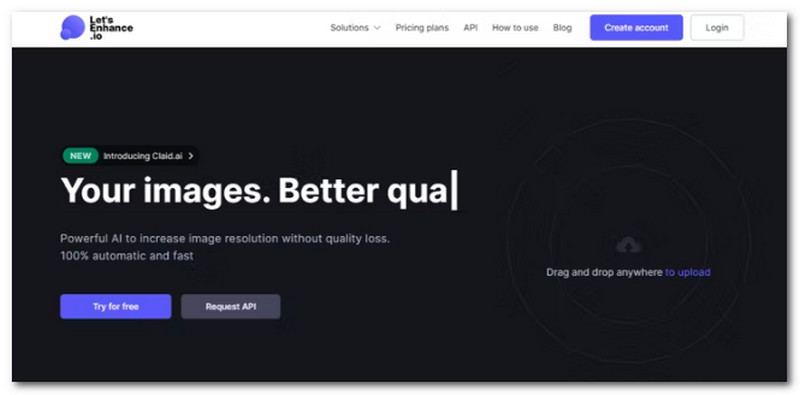 2.
Create an account or use your Facebook or Google account to log in.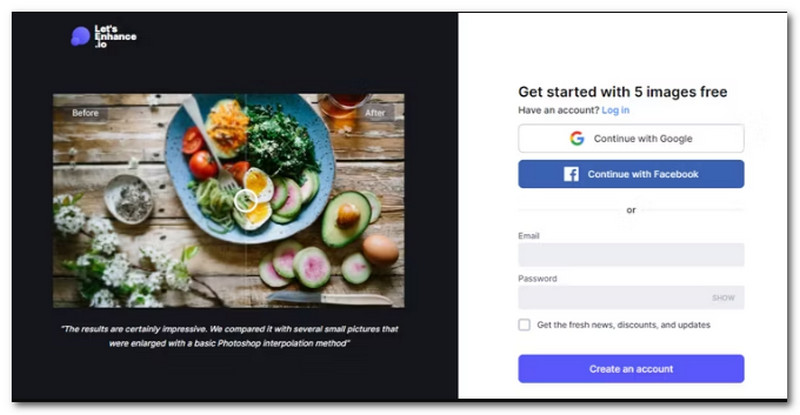 3.
You can import an image from your device or Drag and Drop it into the editor.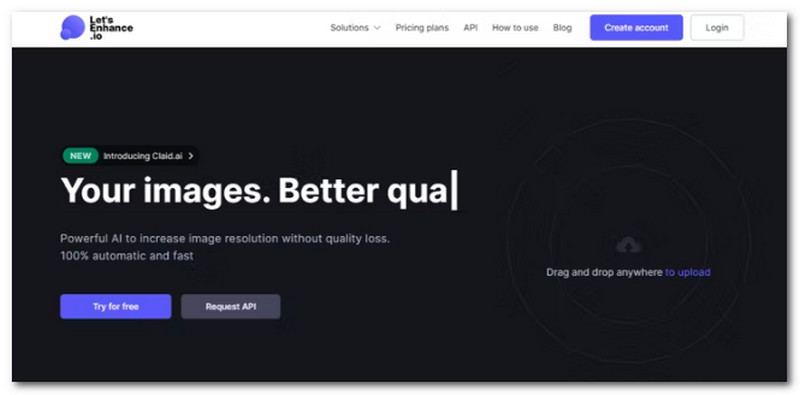 4.
Adjust your image using the right-hand options, then click the Start Processing button in the lower-right corner of the screen.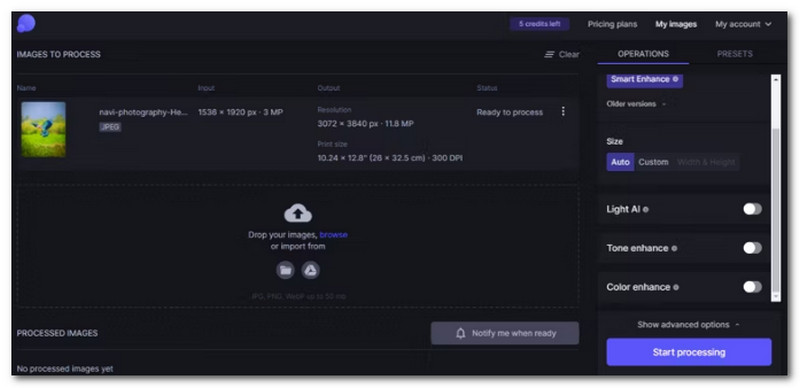 5.
It may take some time to process the image, depending on the size. Once finished, Save the improved image and share it with your friends.
Tool 3: Adobe Spark
Here we proved this with the next tool. You can transform your photos into stunning visual stories with a few quick edits in Adobe Spark. You can also create high-quality graphics without advanced design experience using Spark's simple interface and built-in design tools. For that, Adobe Spark has a web platform and a mobile app. While the free plan provides everything you need to edit and enhance your images, the paid version provides significantly more. Individual plans begin at $9.99 per month. After getting the subscription, let us see what we can do with Adobe Sparks to enhance our photos.
1.
Go to the Adobe website and select Adobe Spark from the drop-down menu. Select Get Started for free.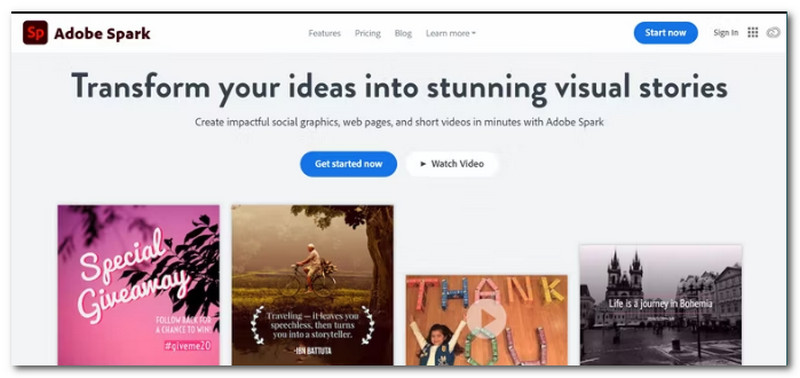 2.
Upload your photo and then click Next. On the right side of the editor, click the Enhancements toggle. Spark will apply these Enhancements shortly after you enable them.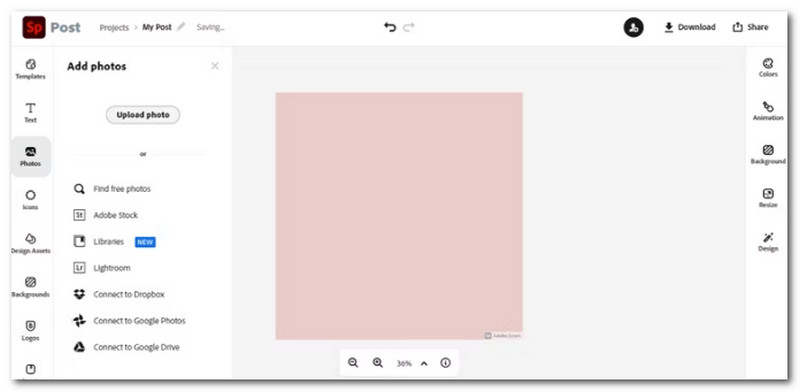 3.
After that, we need to use the left menu to preview the enhanced photo and make additional edits. When you're finished, click the Save button to have the image and share it anywhere on the internet.
3. FAQs about How to Enhance a Photo
How to check the resolution of an image on a PC and Mac?
When you see your final prints, pixelated or blurry photos are a huge letdown. Please ensure that your photos have the necessary resolution for your selected size. Select the file you want to use to check the resolution of a photo on a Windows PC. Right-click on the image and then select Properties. A window with the image's details will appear. To see the image's dimensions and resolution, go to the Details tab. Checking the resolution of a photo on a Mac is similar to doing so on a PC. The image information window will be displayed. The image dimension and resolution can be found under the More Info tab. Please select the image you want to use and Right-click on it. Select Get More Information.
How to send photos in full resolution?
Through the use of online file transfer services such as Google Drive, Dropbox, or WeTransfer is the most convenient way to transfer large files without compression. Google Drive is a popular option because if you have a Gmail, you also have a Google Drive account. Another one, many users say using Google Photos to share their mobile photos is probably the simplest and quickest way to do so without sacrificing image quality. Google Photos is most likely already installed if you're using an Android device. Otherwise, you can get it free from the Google Play Store or the App Store for iOS.
What are PPI and DPI in image resolution?
PPI stands for Pixels Per Inch and measures the detail displayed on a computer screen or digital image. Anything with a resolution of 300 PPI or higher is considered high resolution. At the same time, DPI is a measurement used to determine the resolution of an image for printing.
Conclusion
That's everything you need to know about high-quality images. Above this article, we can see information that brings us to explore the whole point of high-image resolution. In addition, the three photo-enhancing tools above are great in making the process of improving our images possible. With all of that, if you are still thinking about choosing between the three, many users recommend using the amazing AnyMP4 Image Upscaler for a great experience editing your photo.
Did you find this helpful?
362 Votes
YES

Thanks for letting us know!
No

Thanks for letting us know!
AnyMP4 Video Converter Ultimate
All-in-one video converter, editor, enhancer upscaled with AI.