The Difference Between CorelDRAW and Adobe Illustrator: Review of Features
If you work in the graphic design industry, we are a hundred percent sure you are familiar with the two most popular design software packages, CorelDRAW and Adobe Illustrator. Both programs are useful for drawing and vector graphics. But what is the distinction between these two editing tools? Which is superior? And which one is recommendable to use. These are the concerns that many designers have when the free trial period expires. As a result, in this article, we will share some of my thoughts on CorelDRAW and Adobe Illustrator.
Let us review their features and functions to know which is great to use, CorelDRAW vs. Adobe Illustrator. Without further ado, let us start the review.
1: CorelDRAW VS Adobe Illustrator
| | | |
| --- | --- | --- |
| | CorelDRAW | Adobe Illustrator |
| Overall Ratings | | |
| Interface | | |
| Support Service | | |
| Pricing | $22.42 monthly or $549 for one time purchase | $20.99 monthly |
| Platform | Windows, macOS, Linux iOS, Android, Online | Windows, macOS, and iOS |
| Money Back Guarantee | 30 days of money back. | 30 days money back, |
| Compatibility and Integration | Advanced | Moderate |
| Free Trial | 15 days free trial | 7 days free trial |
| Editing Process | Moderate | Fast |
| Best For | Moderate | Profesional |
| Support Features | Live chat, Email, Help Center, and Phone support. | Phone, Live Chat, Adobe Communities, and Help Center. |
2. CorelDRAW VS. Adobe Illustrator: Pricing
Professional graphic design tools are not cheap, and you should budget for several hundred dollars per year. Adobe Illustrator offers a variety of pricing plans, but they are all subscription-based. It is available for as little as $19.99/month (All CC Apps) or the standard prepaid annual plan of $239.88/year. CorelDRAW also offers an annual plan for $269/year or $22.42/month. If you choose the annual subscription plan, it is more expensive than Adobe Illustrator.

3. CorelDRAW VS. Adobe Illustrator: Customer Support
CorelDRAW does provide email support, but you would submit an inquiry via the internet, obtain a ticket number, and someone would contact you via email. For further assistance, they will request your ticket number. And the average response time is three days. However, the Email Support teams are quite consistent; they are great at follow-up and want to ensure that your problem is resolved. Adobe Illustrator's virtual assistant will ask you automated inquiries; if you still do not get help, you can click No, and it will connect you to an actual person, and you will be speaking with an agent.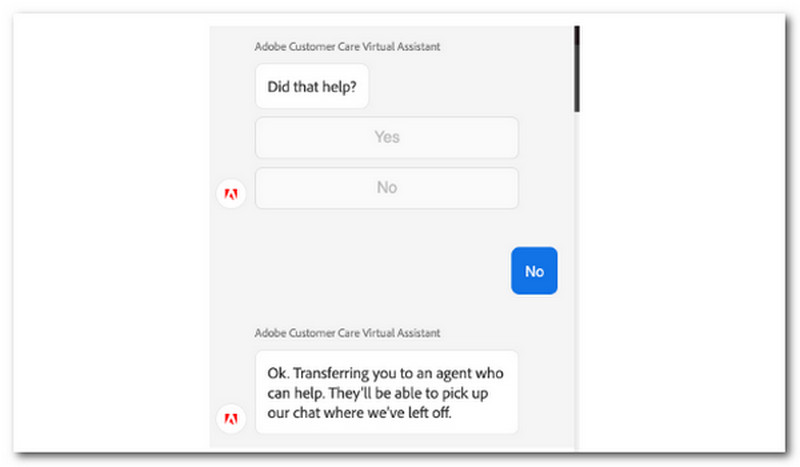 4. CorelDRAW VS. Adobe Illustrator: Features
Adobe Illustrator is a popular tool among graphic designers. CorelDRAW is another popular design program many designers use for print design, drawing, and industrial design.
Same software enables you to create freehand drawings and vector graphics using their powerful tools. The Live Sketch Tool in CorelDRAW, when used with a drawing tablet, creates a realistic freehand drawing that almost looks like it was done by hand with a pen and paper.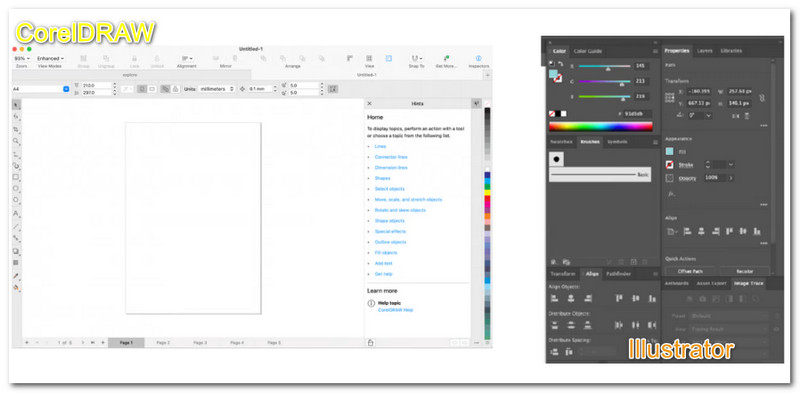 5. CorelDRAW VS. Adobe Illustrator: Compatibility and Integration
It is now available for Mac users through CorelDRAW. Excellent news! So now both Adobe Illustrator and CorelDRAW work on Windows and Mac. CorelDRAW is available for Linux as well. CorelDRAW has an interactive online version where you can remark on and edit projects, a handy feature for quick changes. Illustrator has released a simplified iPad version, allowing you to work even when you're away from your laptop.
When it comes to app integration, Adobe Illustrator, hands down, if you're employing the Illustrator CC version, you can easily collaborate on your projects in different software like InDesign, Photoshop, and After Effects. Adobe Illustrator can also open and edit PDF files.
6. CorelDRAW VS. Adobe Illustrator: Learning Curve
Adobe Illustrator is a sophisticated professional design program with a steep learning curve. However, you can use the program easily once you've mastered it. And to be honest, most of the tools are easy to learn; you'll have to practice a lot to be good at them.
CorelDRAW is more beginner-friendly, so some recommend it to aspiring graphic designers. Many tools have presets or are enabled by default, and the in-app tutorial on the hint panel is also useful. The program facilitates your learning.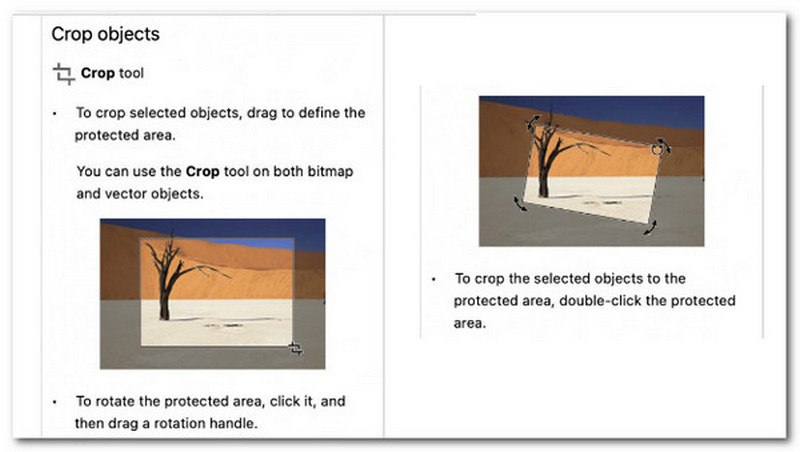 7. Alternative to CorelDRAW and Adobe Illustrator
GIMP
GIMP is an online system with tutorials for beginners. While it has restricted back-end vector functionality, it has other advanced capabilities, making it an excellent free alternative to Adobe Illustrator. The goal of GIMP is to assist advanced designers who need a custom tool to construct illustrations and graphics. GIMP is available for download for Mac, Windows, and Linux.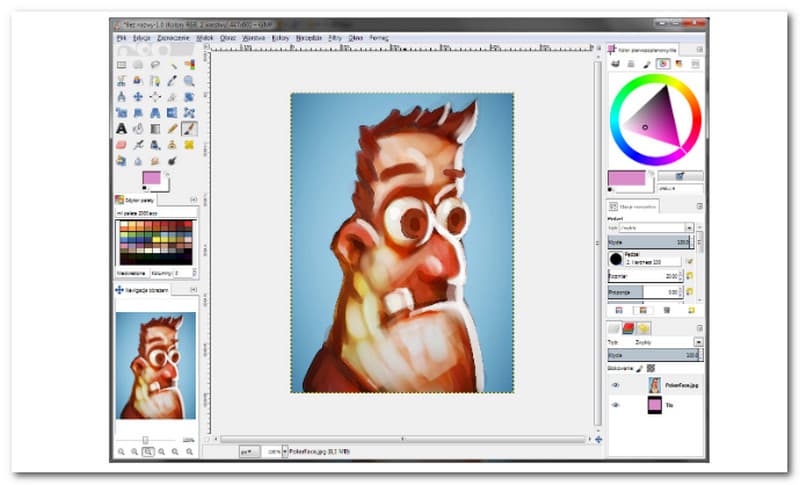 Figma
Figma may be the right fit if you're looking for a free Adobe Illustrator and CorelDRAW substitute to help you design interfaces, personalize shapes, design animated prototypes, or collaborate. Figma lets you bring in your favorite fonts or use Google Fonts. You do not have to be concerned about saving your work because Figma's cloud software provides peace of mind. Figma can accept plugins in various ways, allowing you to optimize your workflow.
AnyMP4 Image Upscaler
We are down to the most user-friendly and incredible editing tool, the amazing AnyMP4 Image Upscaler This image enhancer with AI has processed billions of images for users. Drag and drop the picture into this tool, and it will assist you in changing and converting the image resolution in seconds.
Using this tool, we can now optimize the anime and illustration quality for creating HD wallpapers or strengthen the old-age cartoons for making posters with a single click. Clear texture images for scanned files, signatures, contracts, and so on make the text more realistic when upscaling image quality.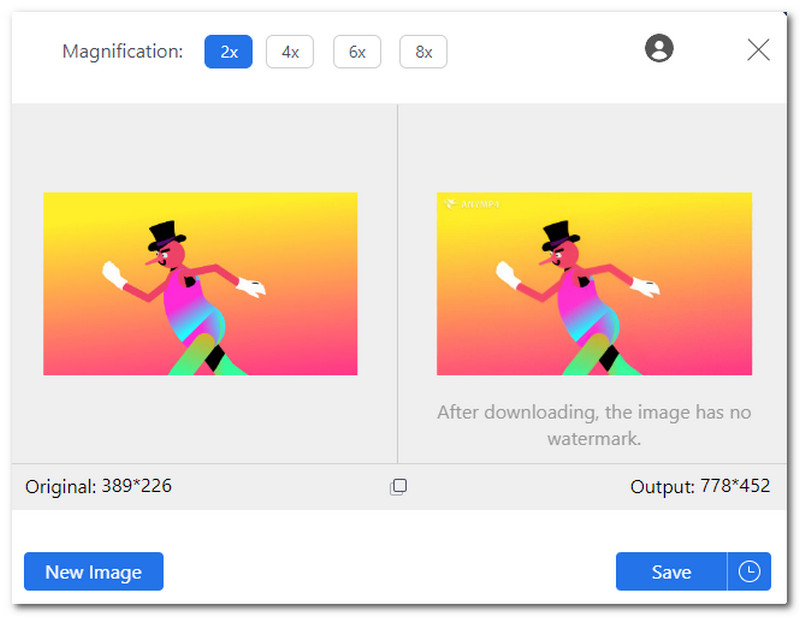 8. FAQs about CorelDRAW VS Adobe Illustrator
Can I use Adobe Illustrator on my Android?
The only possibilities for Adobe Illustrator would be the iPad and Microsoft models since, even though other Android tablets may run business applications, no version of Adobe Illustrator is compatible with Android.
Is CorelDRAW compatible with Linux?
CorelDRAW is a page layout and vector illustration tool with powerful integrated tools for illustration, editing software, and painting. CorelDRAW for Linux guides you through the procedure for producing powerful images and challenges you with artistic endeavors.
Conclusion
In conclusion, Adobe Illustrator is the winner because it has better compatibility, user interface, and support. But it's all up to you. What is your daily routine? What is your financial situation? Do you prefer working on a clean UI or having tools nearby? For that, we are hoping that this post will help you decide which one to use for your task.
Did you find this helpful?
433 Votes
YES

Thanks for letting us know!
No

Thanks for letting us know!
AnyMP4 Video Converter Ultimate
All-in-one video converter, editor, enhancer upscaled with AI.