Trustworthy Review of the Best 7 Screen Recorders for Hassle-free Recording
Utilizing a desktop screen recorder software will give you more features in the recording. An online screen recorder may be practical too. However, the desktop version is more flexible and efficient, especially if you need to finish many backlogs. In regards to that, it is also essential to bear in mind the importance of choosing wisely. Therefore, a review of the tool we will use is necessary before anything else. If that is the case, let us review seven of the best screen recorders. As an overview, this post will introduce you to Screencast-O-Matic, Icecream Screen Recorder, AnyMP4 Screen Recorder, DU Recorder, ScreenRec, Screencastify, and Aiseesoft Screen Recorder.

Our Top Picks
AnyMP4 Screen Recorder: High-quality Recording Process in any Activities

A software that can give a super high-quality resolution. Thus, providing a professional output is now possible.

Aiseesoft Screen Recorder: With Ease, yet Powerful

The most powerful screen recorder is waiting at the corner. It is now ready to give you an amazing yet instant recording process.

Screencast-O-Matic: A Flexible Screen Recorder in the Market

It is software that we can utilize with any device we have by offering professional recording and editing features.
Part 1. Best 7 Screen Recorder Review
AnyMP4 Screen Recorder
Price: $26.25
Platforms: Windows and macOS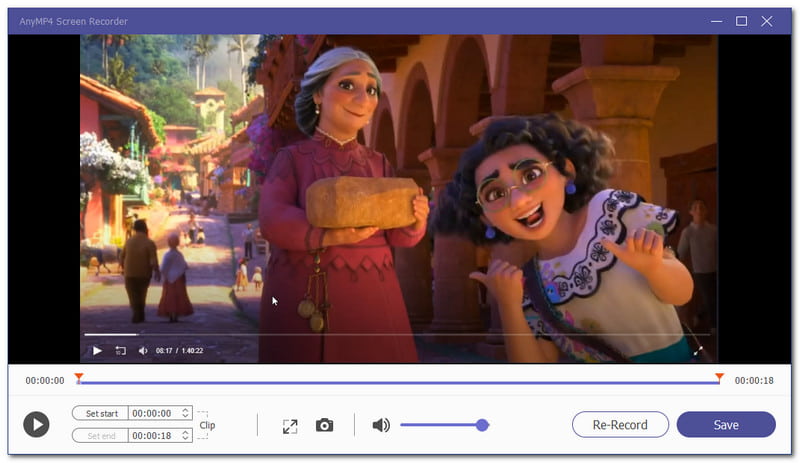 The first on the list of best recording software is AnyMP4 Screen Recorder. This software equips one of the most flexible tools for recording. As an overview, this is the best video recording software in the market because of its different recording modes. You may now record any activities on your screen without complications. For example, you can utilize this tool to record your lessons and discussions with high-quality audio outputs.
On the other hand, a gameplay recorder is also available here. This feature is super beneficial for the streaming out there. In addition, receding through the use of a webcam is also possible. It is essential, especially for the people who have a lot of meetings to attend. Furthermore, recording your phone screen using your computer will prove how flexible and adaptable this software is with our grind.
Pros

It is a flexible and adaptable recording tool.
The recording process is very smooth.
It supports high-quality exporting of video files.
An audio recorder is available.
WebCam video recording is very welcome.
It offers video editing tools for our outputs.
It provides Mic noise reduction.
Scheduling recording is possible.
Cons

The free version is limited in recording features.
Aiseesoft Screen Recorder
Price: $25.00
Platforms: Windows and macOS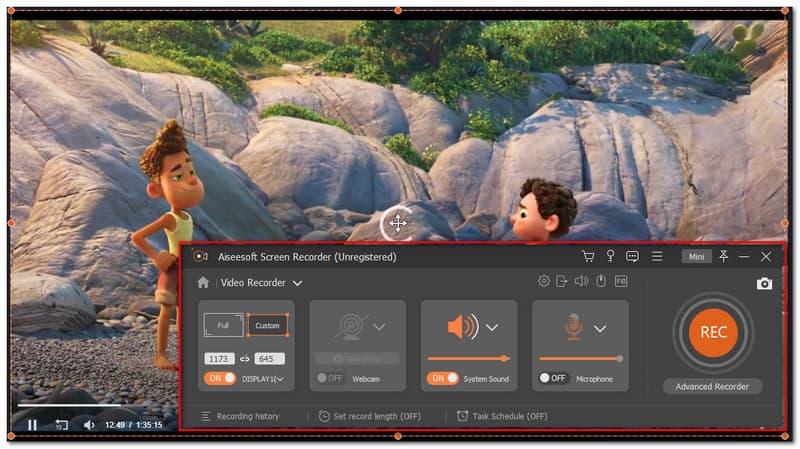 Aiseesoft Screen Recorder is another the best screen recorder for PC. It is desktop software that will allow you to video record with ease and effectiveness. That instant process is possible through the fantastic features it offers. One of the functions that will help us in the recording process is the Hotkeys function. All the process we want to do is now a few clicks away using these features. Because it has numerous abilities that we can do in just using our keyboards, in a specific way, you can stop the recording via pressing the Ctrl Alt + R on the keyboards.
On the other hand, capturing the screen is now possible through the Ctrl Alt C. Indeed, the Aiseesoft Screen Recorder offers a very smooth process for our users. In addition, there are more features that we can use in this software. However, this paragraph is not enough to talk all about it. Therefore, you may try this software now and, undoubtedly, Aisesoft Screen Recorder is not a regret for our tasks.
Pros

No quality loss screen recorder.
Easy optimization of audio recording.
The outputs have no watermark.
Area selections are possible.
Enormous shortcuts are available.
Lock windows feature for recording specific activities.
Broad recording file formats.
Super easy-to-use.
It is a cost-efficient tool.
Cons

The full version is not free.
Screencast-O-Matic
Price: Free
Platforms: Windows, macOS, iPhone, Android, and Chromebook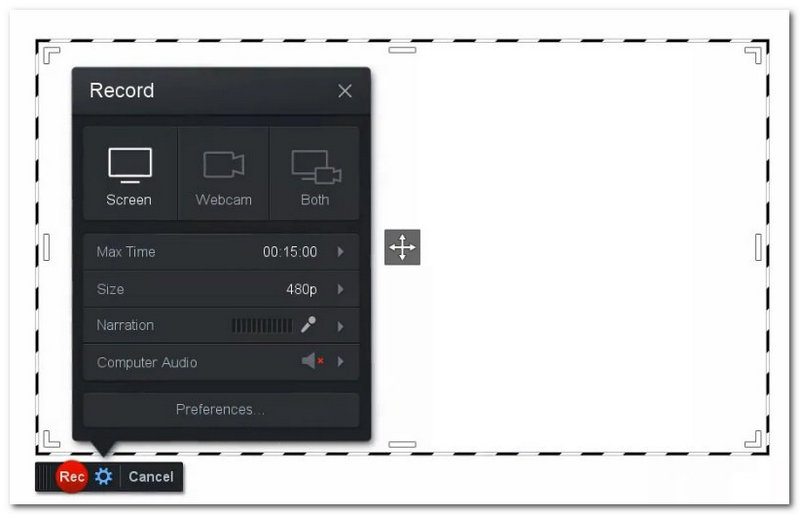 Screencast-O-Matic possesses one of the most broadly supported platforms on the market. Indeed, you can use these screen recording tools on any device you have. It can be the best computer screen recorder for the usual recording process. However, if you do not have a desktop computer, it can also be a laptop screen recorder for a handy recording experience. Through using a laptop and the software, you may now record anywhere. But wait, there is more. Screencast-O-Matic is also a great iPhone screen recorder for a more straightforward recording process. There you go, those are enough reasons why this software bags the most flexible screen recorder on the market now.
Pros

The screen recorder is free.
The output comes with high-quality resolutions.
It is easy to use.
Cons

The separate video library is confusing.
There is a limitation with editing features.
Icecream Screen Recorder
Price: $29.95
Platforms: Windows, macOS, and Android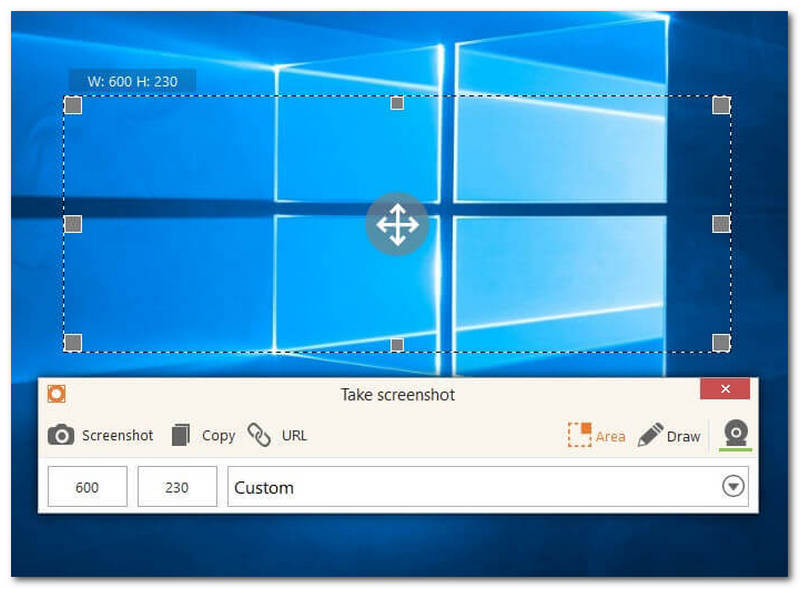 Icecream Screen Recorder also belongs to its users' simple yet powerful features. The software is very effective with the recording process. However, what else makes it better than another screen recorder? This software is suitable for macOS, Android, and Windows 10 screen recorders. Easy customization of the recording process is easy to do through this recorder. Other than that, it also offers a feature where you can convert, change speed, display hotkeys, and more. On the other hand, multi-tasking using an Icecream Screen Recorder is also possible. A schedule recorder is a great tool that will lessen your backlogs.
Pros

User-friendly recorder.
It offers valuable annotation in the recording.
Record webcam is available.
Cons

You can record for five minutes.
The features it offers are not cost-worthy.
DU Recorder
Price: Free
Platforms: iOS, Android, Windows, and macOS
DU Recorder is also one of the great screen recorders that supports a comprehensive platform. You can use the application or software through the App Store, Play Store, and other digital markets out there. For that, it can be a great Samsung screen recorder or any brand of Androids. In addition, many users consider this as an excellent iOS screen recorder because it is also available with your iPhones. Furthermore, this recorder is also doing great in offering different fantastic features for all the users. A one-tap process of recording your screen, gameplays, or video calls is now possible through this recording tool.
Pros

High-quality video resolution for outputs.
Live streaming while recording is available.
It is a free tool.
Cons

The limited editing features.
It lacks advanced recording functions.
ScreenRec
Price: Free
Platforms: Windows, macOS, and Linux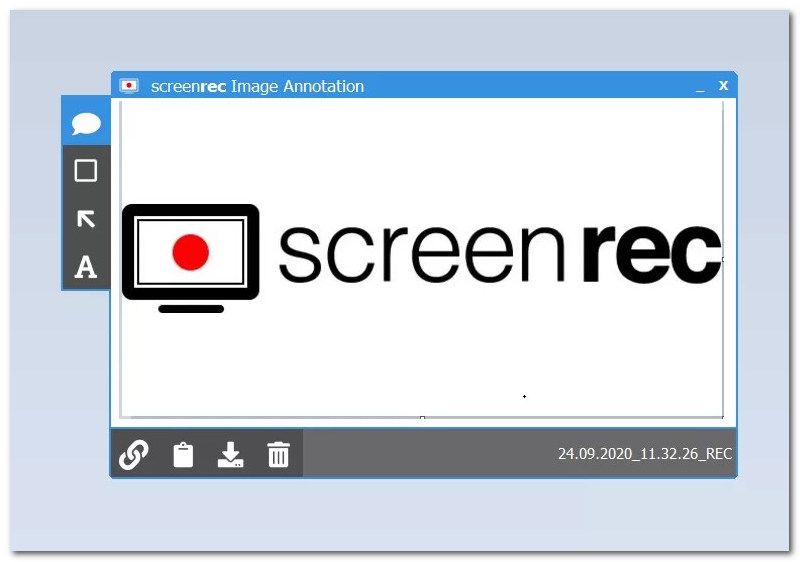 The next one on the list of being the best video recorder is the ScreenRec. This video recorder offers a professional recording tool to help us with our work. Using this recorder, an instant screencast while recording is now possible. Thus, producing a practical video tutorial is now guaranteed. On the other hand, some features we can enjoy here are Annotation screenshots, easy sharing, and content management. Moreover, this may be a free tool, yet it cannot disregard that it still offers essential functions for everyone.
Pros

The recording software is safe and secure.
Responsive tech support.
Simple and clean interface.
Cons

There are no editing features.
The features for recording have limitations.
Screencastify
Price: Free
Platforms: Chrome Extension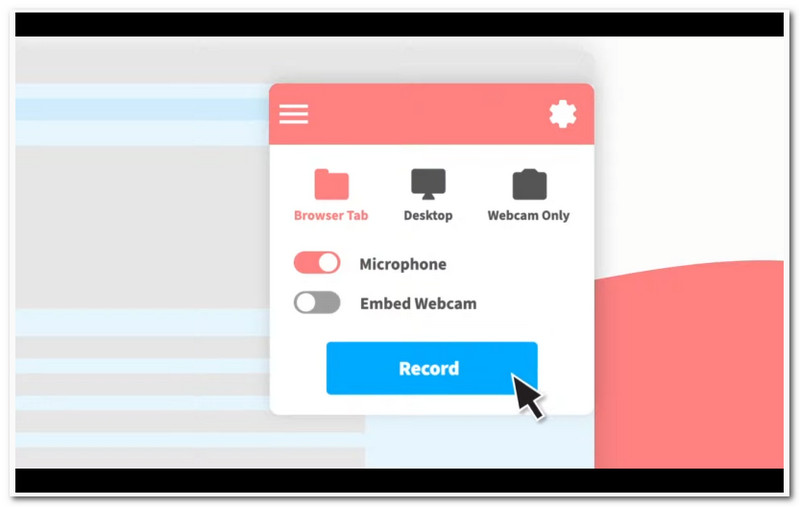 Screencastify is the most suitable tool for looking for a Chrome screen recorder. This software is a bit unique from other recording devices. The reason why it is impressive, this recorder is an extension for your Chrome. That means you can now record instantly through the use of your Chrome as long as you bear in mind the importance of installing the extension first before utilizing it. Let us now talk about the features it can offer to us. The first on the list is its ability to alleviate a bulky screen recording process. This software is super easy to use.
Pros

Safe to use.
It has a connection with Google Drive.
The recording process is hassle-free.
Cons

The recording process has a lot of limitations.
It is not practical sometimes.
Part 2. Comparison of Screen Recorder
| | | | | | | | | |
| --- | --- | --- | --- | --- | --- | --- | --- | --- |
| Platforms | Price | Money Guarantee | Customer Support | Easy-to-Use | Features | Record with Camera | Sound Recording Supports | Export Media Formats |
| Windows and macOS | $25.95 | | 9.6 | Very-Easy | 9.6 | | System and Microphone | MOV, MP4, AVI, MKV, FLV, M4A, MP3, AAC, WMA, and more. |
| Windows and macOS | $25.00 | | 9.6 | Very-Easy | 9.6 | | System and Microphone | MOV, MP4, AVI, MKV, FLV, M4A, MP3, AAC, WMA, and more. |
| Windows, macOS, iPhone, Android, and Chromebook | Free | | 9.4 | Easy | 9.4 | | System and Microphone | MP4, WEBM, MP3, and more. |
| Windows and macOS | $25.95 | | 9.3 | Easy | 9.2 | | System and Microphone | MP4, WEBM, AVI, MOV, and more. |
| Windows and macOS | Free | | 9.3 | Easy | 9.2 | | System and Microphone | MP4, ASF, AVI, and more. |
| Windows and macOS | Free | | 9.2 | Easy | 9.3 | | System and Microphone | MP4, MOV, AVI, MP3, FLAC, and more. |
| Windows and macOS | Free | | 9.1 | Easy | 9.0 | | System and Microphone | MP4, WEBM, and MP3 |
Part 3. How to Choose Screen Recorder
Features
The features we can get are elements we need to consider as we choose the most suitable recording tool. The functions themselves are enough to prove how efficient and valuable the software makes our work productive. The more the features, the better.
Effectiveness
It is not enough that it offers a lot of features. We also need to consider and try if all of the features are effective. Some may not be working. Therefore, we need to check its legitimacy to avoid issues and hindrances as we choose.
Cost-Efficient
Suppose you are about to purchase a screen recorder for many features. It would be best if you made sure the efficiency of the screen recorder is too. You can check it by digging deep into its components and effectiveness too.
Part 4. FAQs of Screen Recorder
Does AnyMP4 Screen Recorder offer an online screen recorder version?
Yes. The AnyMP4 Screen Recorder offers an online screen recorder. You may now search AnyMP4 Online Screen Recorder on your web browser and start utilizing it immediately. This tool is a straightforward and effective recording tool we can use.
What is a web-based screen recorder?
A web-based screen recorder will also allow you to record your screen without installing software. On the other hand, many users say it is easier to use. However, it offers limitations in terms of the feature it provides. Therefore, desktop software for screen recorders is still the best choice.
Is there a screen recorder I can use with my Android device?
Yes. Recording the screen of your Android is possible. All you need to do is install great screen recording applications such as DU Recorder and Screencast-O-Matic. You can get these with your Play Store.
Conclusion
There you go, the seven of the most fantastic screen recorders nowadays. We can see that this software possesses diversity in giving us the features we need. However, there will surely be recording software that can stand out. We hope this information above will help you discover what screen recorder is suitable for you.
Did you find this helpful?
368 Votes
YES

Thanks for letting us know!
No

Thanks for letting us know!
AnyMP4 Screen Recorder
Capture every moment in desktop, browsers, programs and webcam.