Perfect 7 WebM Players That Enables You for an Excellent Playback of Your Media Files
Today, most of the people used to stay at their homes to relax and have some rest. And to make it worthwhile, others tend to spend their time watching movies, TV shows, live streaming and listening to their favorite music, playlists, podcasts and more. However, some are searching for video players for WebM file formats that are perfectly suitable for their desktop. Consequently, they will be needing a WebM player because this software program allows the users to smoothly playback movies, videos, and listen to their playlists, favorite songs, and podcasts on their desktop.
Now, if you are one of the people who search for a WebM player for a perfect playback of movies and music on your PC. Then, we have already met your concern because we have prepared and reviewed for you the best 7 video players that support WebM file formats. As a result, you can easily choose the best WebM file player that will surely allow you to playback all media contents smoothly and excellently.

Part 1. Editor's Best Picks
Editor's Best Picks
An open source and super light-weight media player for Windows. Absolutely no spyware and advertisements or toolbars.

One of the greatest and most powerful WebM players that supports subtitles and almost all media formats for excellent playbacks.

A multi-functional media player that supports WebM, FLV, MOV, WMV, AVI, MOV, Blu-ray, DVD and more videos and videos.
Part 2. Best 7 WebM Player
Windows Media Player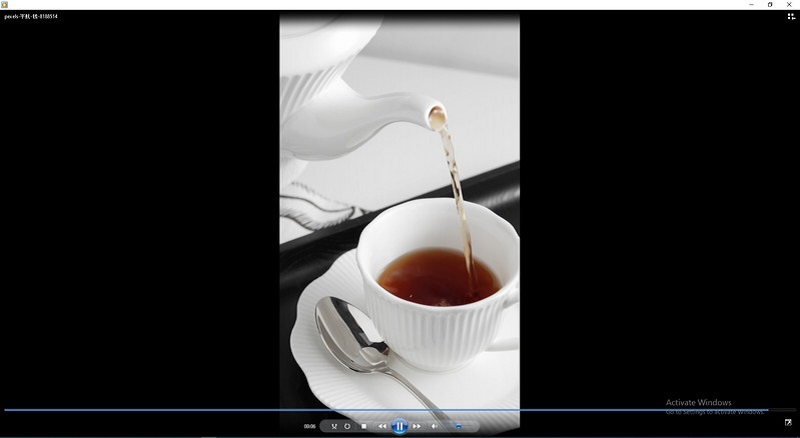 Windows Media Player enables you to playback all your media files or contents on Windows. Furthermore, it also allows you to listen to any music from your file folders and absolutely supports WebM file formats. For some cases, if you desire to watch movies from CDs, DVDs, hard drives and online media you can also do it through Windows Media player. In relation to that, since you can watch movies from any disc, you can also use this software program to burn CDs and DVDs as well. Most importantly, Windows Media player allows you to set and organize your media contents into one folder on the core playback and library function.
Pros

100% free and easy-to-use.
Clean and straightforward interface.
Offers updated versions.
Cons

Suitable for Windows computers only.
Supports limited audio formats like MP3 and Windows Media Audio only.
Media Player Classic is similar to a media player because it also enables you to playback video and audio files on your computers. Hence, this software supports various video formats including WebM file formats, MPEG, FLV, AVI, and WMV. In relation to that, MPC allows you to view images with different formats like JPEG, GIF, PNG and BMP, but not TIFF. Moreover, the good thing about this Web media player is that it can playback media contents such as old movies and old songs from DVDs, VCD, SVCD without downloading and installing the app. Also, MPC has integrated codecs for MPEG-2 video that has subtitles and codecs for LPCM, MP2, 3GP, AC3, and DTS audio with Matroska container format.
Pros

100% free.
Friendly-user software.
Plays various media formats.
Cons

Compatible with Windows only.
MXPlayer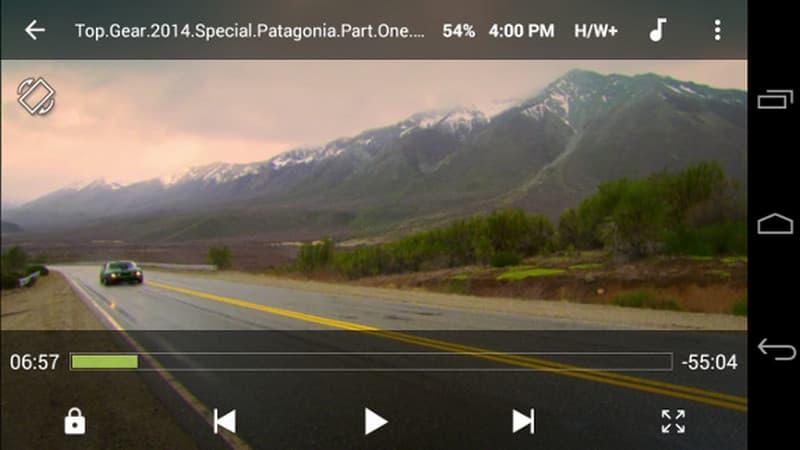 MX Player has an excellent and great playback feature that supports almost all media formats such as WebM, AVI, FLV, MKV, MOV and more. Furthermore, the MX player enables you to playback media files from the file folder or explorer. The good thing about MX player is that it can play full HD videos from the SD cards losslessly. Moreover, if you used to watch movies from different countries, this software can play movies that support different subtitles so you may totally understand the movie. Another excellent feature of this software is, it supports hardware and software decoders. In that way, you can save your computer's battery life and help videos to load faster. Most importantly, the software has free access to movies, TV shows, MX originals's web shows and more.
Pros

Open source to Windows, Apple, and Android devices.
Great playback features.
Supports subtitles.
Easy and safe to use.
Cons

Supports mostly Indian video streaming.
JW Player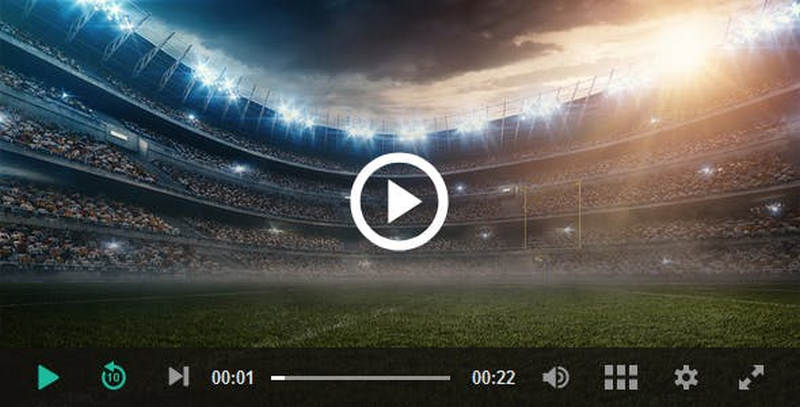 JW Player is also like a video player that lets you play any media content on the web browser that supports WebM codecs. The good thing about it is that, if you want to publish videos, run video ads and stream videos, you can do it using this software. Furthermore, JW player offers three plans, these are free plan, Premium and the Custom plan. With that said, the free plan offers 25GB to stream videos and play 10k videos every month. On the Premium plan, the software will allow you for streaming with 250GB and enables you to play 100kvideos per month as well. Next, the Platinum plan offers 500GB for streaming and plays 200k videos with video ad functionality per month also. And last, the Custom plan, this plan allows you to live stream and integrate on social media accounts. Most importantly, it allows you to have a perfect watching experience across HTML and Flash with full configuration and customization options to mobile, tablet and computer devices.
Pros

Open-source to Windows and Mac computers; and mobile devices.
Offers free subscription with a 30-day trial.
Provides Advanced features.
Cons

● Costly.
Unsupported iTunes video podcasts.
Outdated interface.
BS Player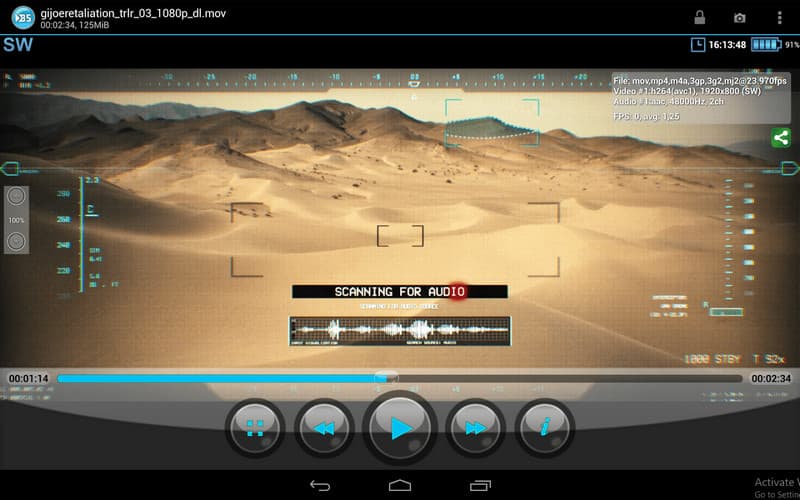 Media players enable you to play online media contents on your computer. Same thing with the BS Player, it allows you to playback video and audio files online and from your file folder. This software is considered as a multimedia player that supports WebM, HD and AVC format. Also, this software totally supports playlists that can be imported from BTS and M3U records, saved, edited and added new files from any folder and also URLs. Also, it has YouTube support that allows you to play and watch YouTube videos directly from the web browser. Since this software plays video, movie and audio files, it also displays subtitles like .srt, .sub, .txt, and more. What's more interesting about this software is that it can store and keep all your media files from your computer's hard drive and place them in the BS media library. In that way, you can easily access your most favorite movies and songs without wasting so much time trying to find them.
Pros

Smoother playback of videos.
Lower battery use.
100% free and easy to use.
Cons

Chromecast doesn't support subtitles.
SMPlayer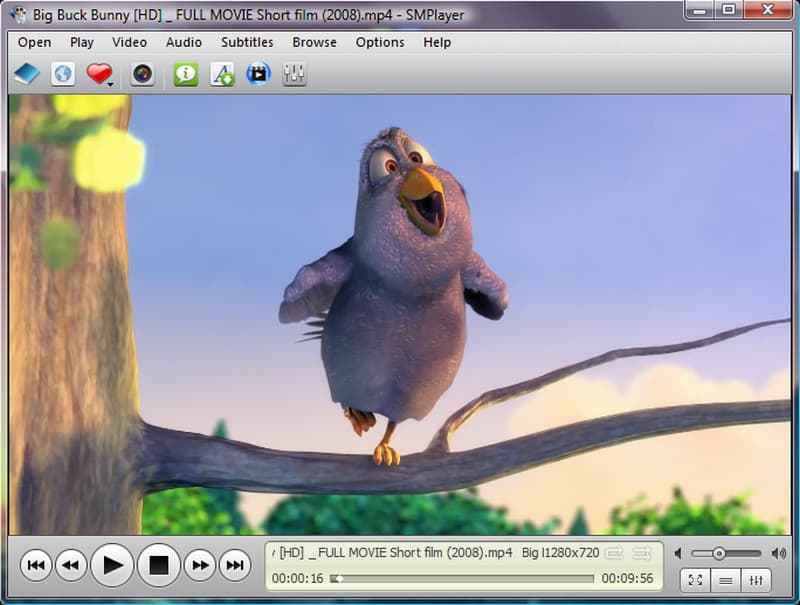 The SMPlayer is a media player that can play various media contents such as videos, movies and audio. This media player is absolutely free for Windows and Linux with built-in codecs that enables you to play all video and audio formats such as WebM, AVI, MP4, MKV, MPEG, MOV, DivX, H.264. Also, you can totally play media contents on online video sites.
Furthermore, SMPlayer offers skins and themes and you can choose your preferred theme so you can make the media player more personalized. The good thing about this software is that it provides updated and new features such as video filters and audio filters, change playback speed, adjust audio and subtitles delay, video equalizer and more. Moreover, this software supports more than 30 languages such as English, Spanish, German, French, Italian, Russian, Chinese, Japanese and more. In that way, most people around the world can totally use this software without any confusion.
Pros

Safe to use.
Malware free.
100% free.
Fast to load media contents.
Cons

Does not support Blu-ray discs or folders.
Inconsistent with 1080p HD.
AnyMP4 Blu-ray Player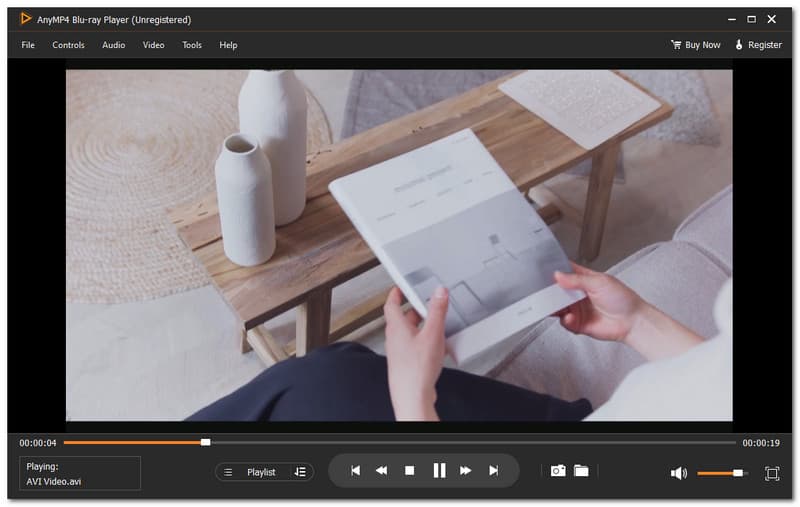 Last option but not the least is AnyMP4 Blu-ray Player, this media player enables you to play and watch popular file formats such as WebM, MKV, WMV, M4V, FLV, MOV, AVI, MP3, JPG, DVD, and many more. The good thing about this software is that it also supports 4K and 1080p HD videos. In line with that, you can also play all your movie and audio files from your Blu-ray disc, folder or ISO image files using this media player tool. What's more interesting about AnyMP4 Blu-ray Player is that it offers a free download version wherein you can try it first to freely experience its offers and functions before purchasing it.
Pros

Offers a free version.
Can be played on Windows and Mac.
Support 4K videos.
Cons

Not free.
The free version offers limited features.
Part 3. FAQs of best WebM Player
Do WebM players support DVDs?
Yes, some Web media players can play media contents from DVD discs/folders like Power DVD Player, Media Player Classic, Windows Media Player, and more.
How do I play a WebM file?
First, open a web browser like Google chrome or Mozilla Firefox. Then search for the WebM file, as it is shown on the interface, kindly click the WebM file to play it.
Can VLC play WebM files?
Certainly, yes. VLC is a media player for Windows and Mac computers that absolutely supports a wide range of video formats such as WebM.
Conclusion
In conclusion, it is now easy and greatly possible to playback video and audio files on your PC and mobile phones with the help of the top 7 WebM players like Windows Media Player, Media Player Classic, MXPlayer, JWPlayer, BSPlayer, SMPlayer and PowerDVD Player that we have reviewed for you. As a result, you can choose the best WebM player that can really satisfy you. So, if this article has greatly helped you. Do not forget to share it with others to help them as well.
Did you find this helpful?
245 Votes
YES

Thanks for letting us know!
No

Thanks for letting us know!
Best Picks of Video Player
AnyMP4 Blu-ray Player
Make Blu-ray, DVD, and video playback easier on computer.