Play SWF Files Smoothly with these SWF Player for Windows and Mac Users
Animated videos are now getting popular in the whole world, they have been loved by many. There are tons of people who are having a tremendous interest with animated videos, films, or series right now because it gives a higher level of entertainment. These kinds of videos have different file extensions like SWF. However, not every media player has the ability to play your animation. Therefore, if you wish to watch animated videos in a SWF file, you should really need a great video player for a great experience also. Well, in line with that, we got you covered. In this article, we gathered seven of the most amazing SWF players - VLC Media Player, Kodi, Miro, Windows Media Player, PotPlayer, SMPlayer, Vidmore Player that can provide helpful tools in playing you SWF files with ease and instantly. Few of them offer extra features that make them labelled as cost efficient software. We reviewed their main features, pros, cons, and other important details so that you can choose what might be the best player for you.

Part 1. Best 7 SWF Player
Vidmore Player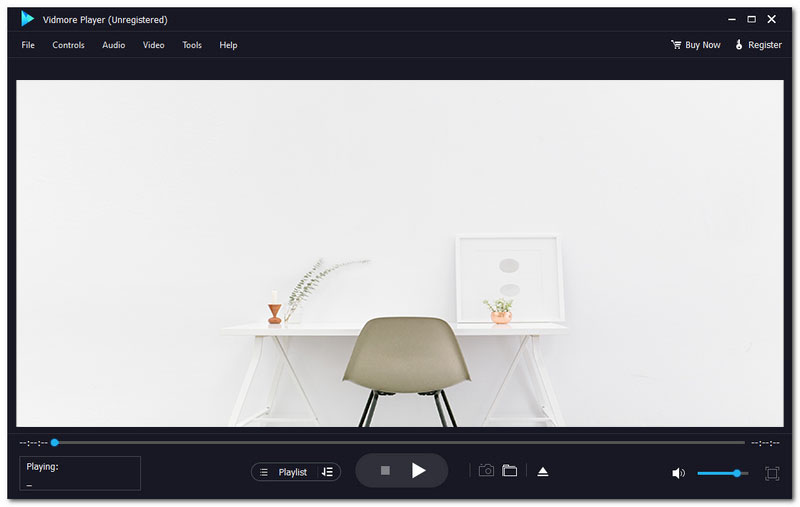 Overall Rating: 4.5
Platforms: Windows and Mac
Price: $29.95
Since we are talking about the best SWF media player, we cannot leave behind the Vidmore Player. This media player has a lot of things to offer for all of us. It was defined as all around playback for multimedia files or universal layer for video and even audio. Which is true, because it has the ability to play your Blu-ray, DVD, any video and audio file format with super high quality visuals. Therefore, we can now play our SWF files through Vidmore Player professional but with ease.
Other tools that this software offers is your ability to choose a subtitle in your movies, adjust the visual effects, quick navigation and the most important above all is the smooth playback.
Pros

Cost efficient player.
Effective SWF player.
Offers numerous tools.
All in one player.
Cons

Subscription based.
VLC Media Player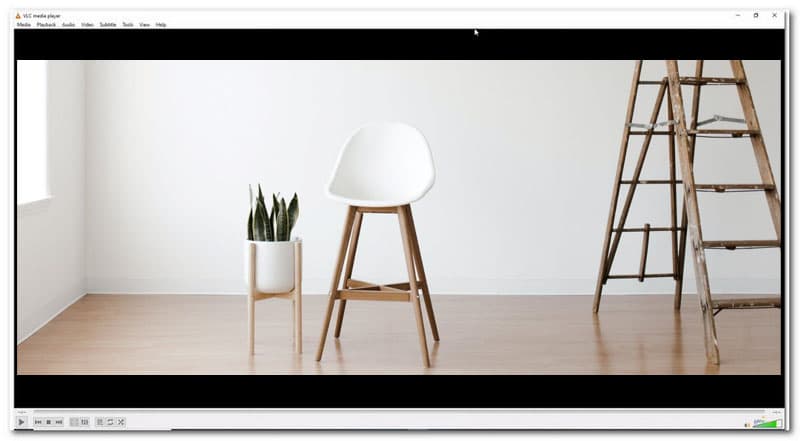 Overall Rating: 4.2
Platforms: Windows, Linux, Mac OS X, UNIX, iOS, and Android
Price: Free
VLC Media Player is one of the most popular video players throughout the decades now. Who does not know this super simple video player that is commonly installed to almost every laptop and computer in the world, especially in Windows? Despite the fact that this is a simple software, still we cannot disregard the functions that VLC Media Player offers. Through this media player, you can now watch videos with numerous file extensions, discs, webcams, devices and streams. Yes, it can play your SWF video with a smooth playback. Furthermore, this open source and free software is a great choice in playing SWF video files, for it is used, trusted, and proven by tons of users for decades now. You may try to believe it.
Pros

No complications when using it.
Simple yet powerful media player.
Smooth playback with minimalist interface.
Organized tools.
Customizable skins.
Cons

Bugs and glitches sometimes occur.
Kodi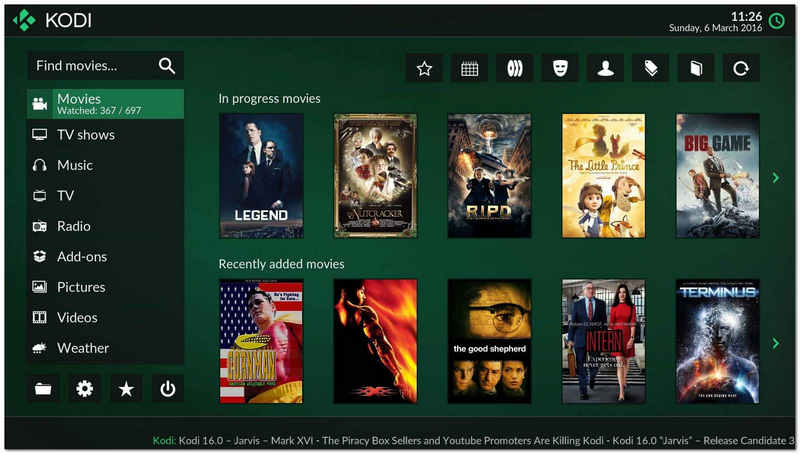 Overall Rating: 4.3
Platforms: Windows, Linux, Android, Raspberry Pi, MacOS, iOS, and TVOS.
Price: Free
Kodi was labelled as the ultimate entertainment canter of all time. For this media player has the ability to play any type of video file formats and DVD disc. Like other players, Kodi will let you experience a new skin to modify the look of its interface. The Kodi Matrix 19.1 new update is just released this 2021. It means the developer of the software wants us to have a great experience of playing SWF and other file formats using their player. In addition, this is also an absolutely open source media player just like the VLC Media Player. Other than its ability to play your videos like SWF, it also has the ability to play your music, podcasts, and other digital media files from local and network storage media and the internet. Therefore for that being said, it truly is a great choice for you.
Pros

Professionally designed interface.
Accessible to everyone.
Less complicated to use.
Support multiple platforms.
Cons

Bugs sometimes occur.
Miro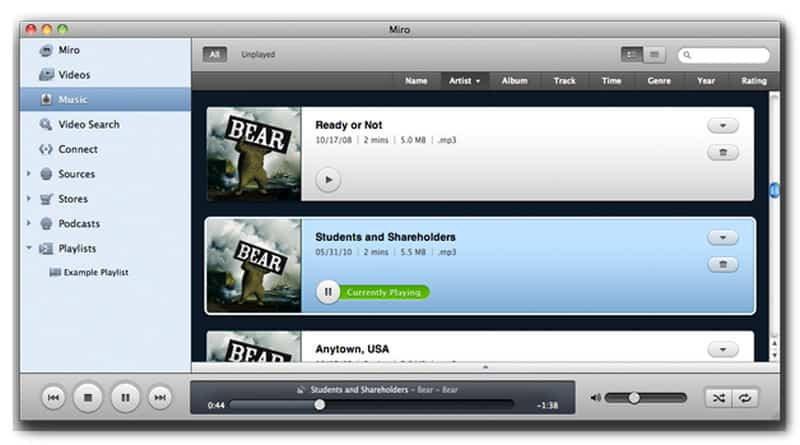 Overall Rating: 4.0
Platforms: Mac and Windows
Price: Free
Another best video player that has the ability to play your SWF file with smooth playback is the Miro media player. This software is frequently used by Mac users. It has an elegant interface that can give you an extreme chill experience of watching your SWF videos anytime. In regards to the question if it is worth trying? Absolutely, because it provides amazing functions like its compatibility to work with your existing video library with your device. Therefore, switching your music from iTunes or another player going to Miro can now be done instantly. In addition, it also lets you share your file with different media apps on the internet. Overall, this is a really amazing SWF player especially for Mac.
Pros

Important features are offered.
Possesses unique functions
Not Expensive.
Cons

A bit of information exists.
Windows Media Player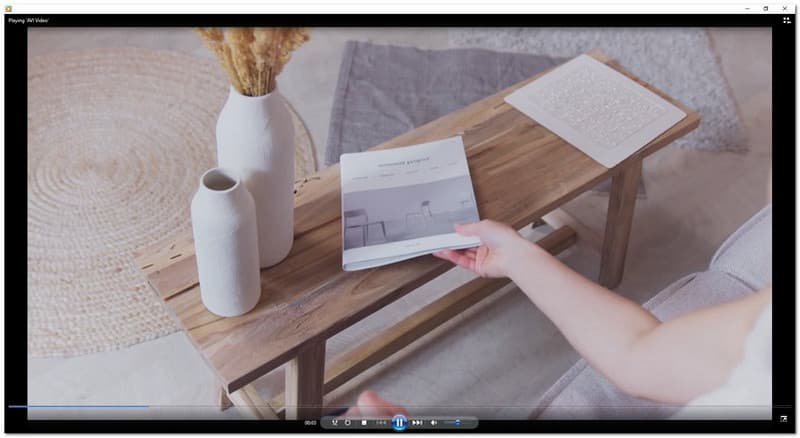 Overall Rating: 4.3
Platforms: Windows
Price: Free
Windows Media Player has been the most popular media player among the windows player for a long time now. This player has been part of the Windows devices ever since, most of the Windows devices has a built-in Windows Media Player. In terms of its key features, the biggest flex about this software – it possesses a super clean interface with a super smooth organizer at the left corner of the interface. That is why no wonder why Windows Media Player is included as the best SWF file player nowadays. Enjoy your SWF video with Windows Media Player now.
Pros

Less complicated to use.
Intuitive interface.
Fast processor.
Free media player.
Offers extra features.
Cons

Reduced audio quality.
Among Windows users only.
Limited functions.
PotPlayer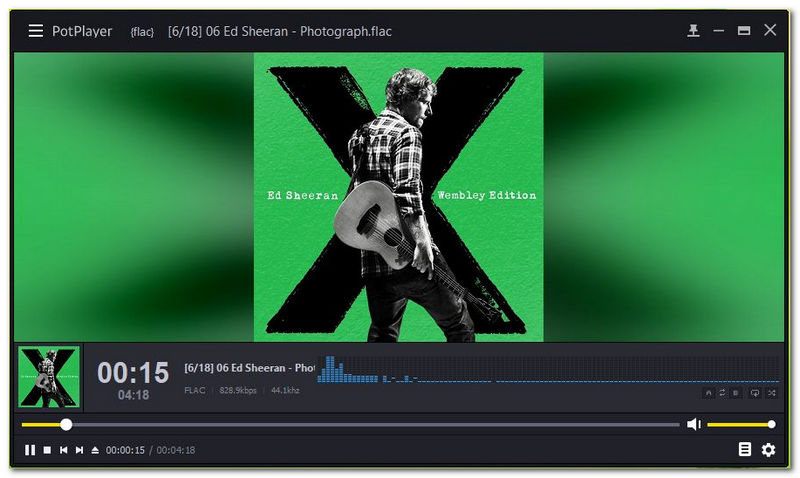 Overall Rating: 4.3
Platforms: Windows
Price: Free
Additional powerful multimedia that can offer a lot of functions and features to you is the PotPlayer. If you are looking for a great SWF player in the market, you may try this one. For it has the ability to play any audio and video file formats including your SWF with ease and smoothly. It also supports playing different videos in super HD resolution like 4K and 1080p. Overall, no room for doubt why PotPlayer belonged on the list of being the best.
Pros

High resolution video playback.
Information and guides are given.
Built-in customizing tools are available.
Cons

Clutter interface.
Irritating notification tray.
SMPlayer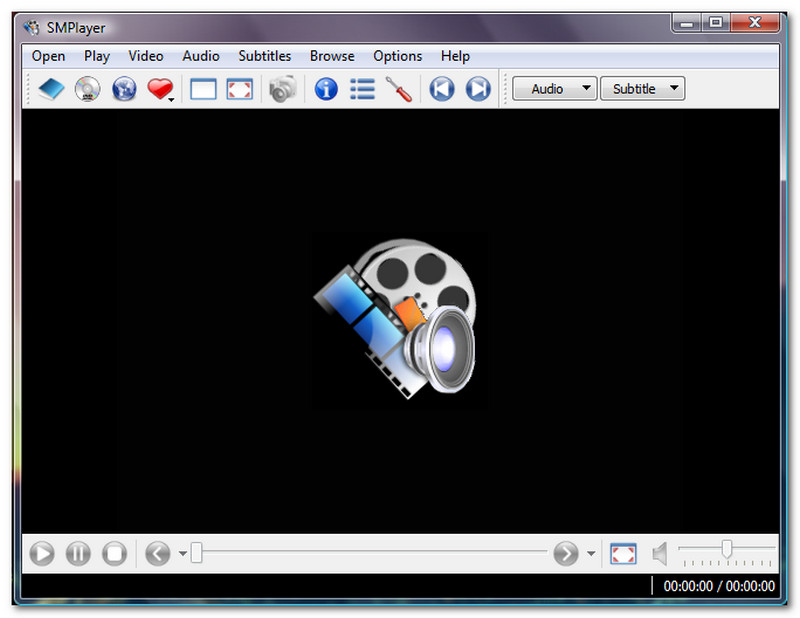 Overall Rating: 4.4
Platforms: Windows and Linux
Price: Free
SMPlayer is one of the free media players that is compatible with both Windows and Linux that has the availability of built-in codecs. This player has the ability to play virtually any video file including your SWF file. What fascinating functions of SMPlayer: it can remember all the settings you played. Basically, when you play a movie but you need to leave. Do not worry, because you can always come back and resume it exactly where you paused it. Those are just a few of its features. You may try it for free to discover more.
Pros

A lot of features are offered.
Provides unique functions.
Fascinating player
Cons

Overwhelming to use at first.
Part 2. Differences of SWF Player
We already reviewed and dug deep into the seven of the best SWF layers in the market now. In this part, we will now see their difference with features and functions in the simplest ways using the chart. Take a look at their ratings in user interface, if they are easy to use, how there is playback process, and more.
SWF Player

VLC Media Player

Kodi

Miro

Windows Media Player

PotPlayer

SMPlayer

Vidmore Player
| | | | | |
| --- | --- | --- | --- | --- |
| User Interface Rating | Easy to Use | Availability of Library | Availability of Organizer | Smooth Playback for SWF |
| 4.2 | 4.5 | Available | Available | Smooth |
| 4.2 | 4.2 | Available | Available | Moderate |
| 4.3 | 4.2 | Available | Available | Moderate |
| 4.4 | 4.5 | Available | Available | Smooth |
| 4.4 | 4.3 | Available | Available | Smooth |
| 4.3 | 4.2 | Available | Available | Moderate |
| 4.5 | 4.6 | Available | Available | Smooth |
Part 3. FAQs of Best SWF Player
What is a SWF file format?
SWF (.swf) is pronounced as Swiff. This file is a Shockwave Flash Movie file that is made by Adobe. This kind of format can hold interactive and entertaining text, visuals, and graphics. This is commonly used with animated videos and games on your devices.
Is there a free SWF media player?
Of course, there are several SWF players that can be utilized for free. Few of these are the VLC Media Player, PotPlayer, and Vidmore Player. These SWF players can really offer the best features in playing your SWF media.
What web player can be used in playing SWF files?
There is a SWF Web player available like Free Media Player. However, before playing a SWF file using the web, first you need to configure your web so that it will allow you to play SWF files without hindrances and problems.
How to play SWF files?
To play SWF files on computer, you just download a SWF player from the above top 7 list. Then just drag and drop your SWF file into the SWF player. Then it will play the SWF files automatically.
SWF file is not playing in browser?
Since Adobe Flash layer discontinued its service in 2020, to open SWF files in such browsers as Chrome, Firefox, etc., become a problem. To open SWF files in browser, you will need an Adobe Flash Player alternative.
Can I play SWF files without Adobe Flash Player?
If you want to open SWF files offline, then it is OK without Adobe Flash Player. But if you want to open SWF files online, you will need an SWF player online.
Conclusion
Therefore we can conclude that the right media player is really a big factor that can bring an extraordinary experience of watching you animated video files that have SWF files extension. All you need to do now is to choose rightly what suits you the most, because if you choose the wrong player can bring so much stress to you or at worst a waste of money. That is why, you may consider their features, pros, and cons in choosing the right media player for you. You can also help other people who are looking for a SWF player too by sharing this article to them.
Did you find this helpful?
237 Votes
YES

Thanks for letting us know!
No

Thanks for letting us know!
Best Picks of Video Player
Vidmore Player
Best media player for Blu-ray, DVD, 4K video and audio.