Reviewing Fantastic Samsung AllShare Cast Software (Features, Pros, and Cons)
For a long time, Apple's AirPlay feature has bridged the living room or mobile handset divide, but Android smartphones have also become intelligent multimedia devices in their own right. They now tackle the same multimedia tricks as the celebrated iPhone, thanks to high-resolution cameras, advanced audio and video players, and plenty of storage memory. When you consider how modern Android phones connect to a plethora of online entertainment services, it's easy to know why a product like the Samsung AllShare Cast App is appealing. The AllShare is designed to wirelessly transfer audio and video content from Samsung's latest handsets, including the Galaxy S III, to HDTVs. While the AllShare Cast Hub isn't cheap, and the initial setup is complex, it does the job.
Furthermore, this article exists to help you get more familiar with the tool, especially with its roles with our media files for entertainment or tasks. Let's review the AllShare Cast and see what it has.

Our Verdict
Pros

It has a smooth preview of your media files.
Using mobile devices as gamepads are allowed.
It is very compatible with Bluetooth mediums.
The file transfer is fast.
A wireless process is possible.
Cons

The software is lacking intuitively.
The tools only support a few models of Samsung.
A Samsung registered account is a must.
The camera must be present within the Smart TV.
An internet connection should be available.
Overall Ratings
Overall, the tool is excellent in terms of offering thor features with legit quality and performance. In addition, the device is suitable in terms of design. Thus, novice users will not experience complications in using it.
Features8.5
Quality8.8
Intuitivity8.5
What is AllShare Cast?
AllShare Cast
Price: $80
Platform: Samsung Devices
AllShare Cast is a Samsung service that allows you to wirelessly stream videos and photos from specific Samsung mobile devices to your television. On the other hand, the Samsung AllShare Cast Dongle is an accessory that connects to your HDTV's HDMI medium and allows you to stream content from your Samsung Galaxy handsets and tablets. For instance, if you considered mirroring your Samsung phone's screen to an HDTV to share photos or videos during a meeting or family gathering. Then, AllShare Cast, a Samsung hardware device that allows you to stream content from specific Samsung mobile devices to an HDTV with an HDMI port, is a must-have.
Main Features
◆ Immediate play of media fles.
◆ Remote with device access.
◆ Access within Web Storage.
◆ Gameplay on a bigger screen.
◆ Wireless and wired casting process.
◆ Smooth and intuitive library.
AllShare Cast Review
Immediate Screencasting for Bigger Screen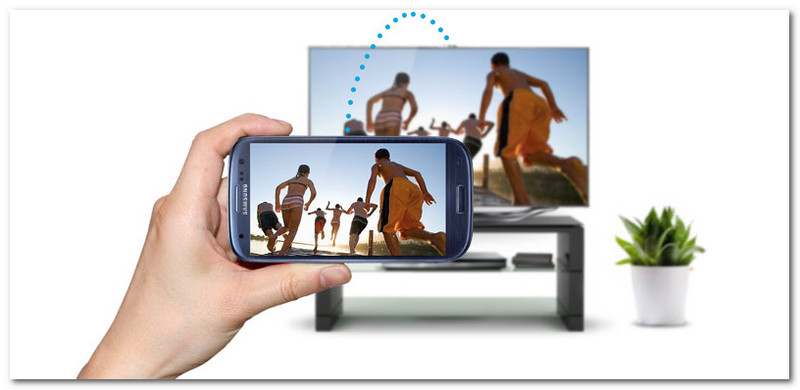 This prominent feature is to help us quickly cast our media files. That means we can use this software as a medium to have an immersive entertainment experience for the whole family like Reflector. That is possible because we can now see our smartphone photos come to life on the big screen. That will become real if you can use the Instant Play feature to send content from your Samsung mobile devices directly to your Smart TV. Share your favorite music, videos, and photos with your friends and family. Many users enjoy this tool feature due to its smooth performance and the benefits it can give everyone.
Access for Remote Device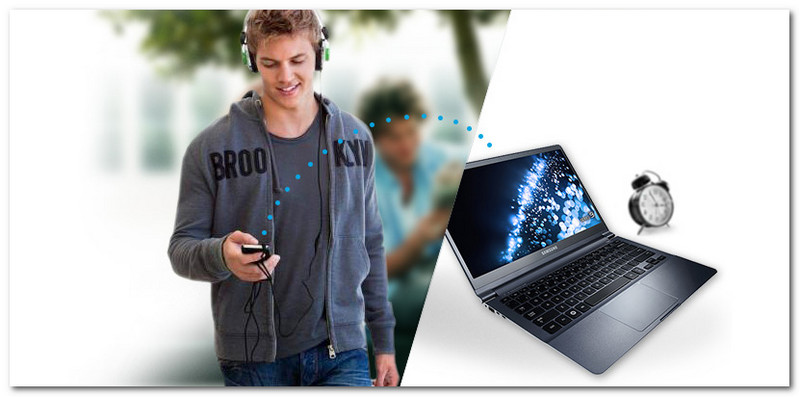 The next feature is most loved by users who want to listen to their music collection on the go. Then it can also apply to those who always forget about an important document on their home computer. That will not be a problem with AllShare Cast because Remote Device Access allows you to use your mobile device to access content from your connected Samsung devices at home remotely. In this way, it works like ApowerMirror. Take your favorite videos, photos, and music wherever you go. For that, instant entertainment is possible on the go through the use of this tool. In addition, no more missing documents for your grind. With only a little clicks, we can now access our media files on the device in your home.
Easy Access with Web Storage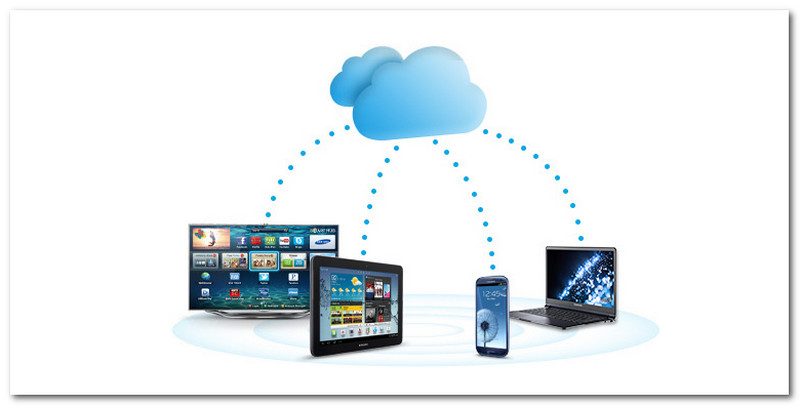 Users of AllShare Cast might have a lot of files to keep. They chose this tool because they don't need to be concerned about losing their favorite videos, photos, or music. That's because storing content on the web is possible with this software. Through this, you can keep your media files secure and access them from any of your connected Samsung devices at any time. Your content is always safe and accessible with Web Storage Access. Indeed, flexible and adaptable to use with different aspects of our itinerary. That is one reason why many users continually use this tool.
Wireless Casting Feature
Many users are not fans of many cables while casting their screens for presentation or entertainment purposes. That is why this tool is an excellent choice for you if you are one of them. That is possible because AllShare Play requires your devices to be connected to the Internet to function so you will need a Wi-Fi router at home. In short, your internet connection is the substitute for the hassle -of cable from the traditional casting process. You can use AllShare Play with your mobile device over the web when you are on the go. Remember that wireless data rates may apply.
FAQ about AllShare Cast
How can we use the AllShare Play app on your smart TV?
Utilizing the AllShare Play app on our Smart TV is very easy. We only need to launch the AllShare Play App on your mobile device and play it right on your Smart TV. However, we must ensure that our Samsung mobile devices and Smart TV are network-connected. For that, remember that data rates may apply to the process while it is ongoing. After that, it is time to choose the video, photo, or music to play on your bigger screen as we begin the casting. On your device, please choose a connected Smart TV and play it directly on your device. Alternatively, you can push it to a third device, such as a smart TV.
Does an AllShare Cast IPhone or iPad application exist?
Yes. An iOS AllShare Cast application exists within the App Store. Installing the Allshare App on your iPhone or iPad will detect compatible devices such as your Samsung Smart TV. Once connected to the same network, you can easily connect your devices and mirror screens using Allshare cast. Remember, a Samsung Account is a requirement for utilizing it.
How do I disable the Allshare cast?
If you are done with your grind, we can now disable the AllShare Cast app easily. Disable AllShare cast for screen sharing between your device and your PC or Smart TV. We need to go to the home screen of your device. From there, please access the Menu as we see the Settings. Among the options, please click More settings and see Allshare cast. Please wait for the Allcast share option to turn gray before selecting it. AllShare Cast is no longer available after doing it.
Alternatives- Aiseesoft Phone Mirror
Aiseesoft Phone Mirror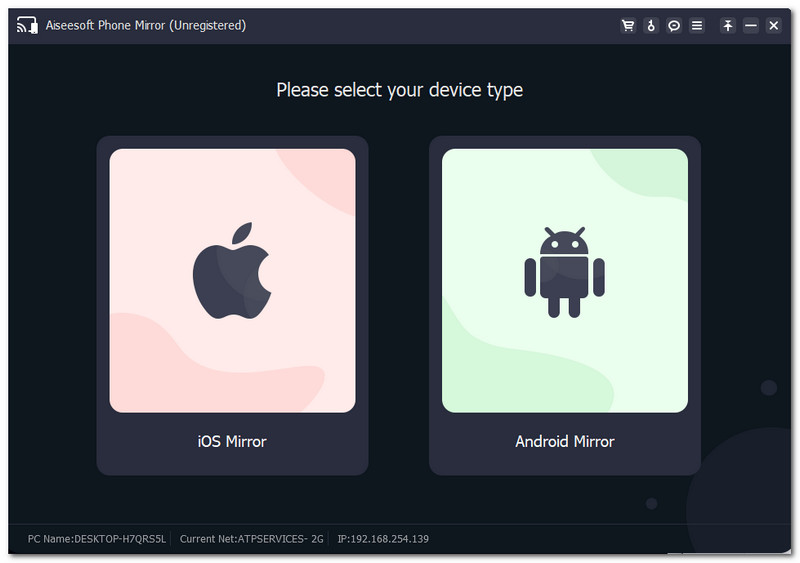 Since we can see that AllShare Cast is limited to Samsung devices, we probably need a great alternative, especially for iOS and other users of other Android brands. In line with that, Aiseesoft Phone Mirror allows iOS or Android users to quickly mirror their devices to a computer without sacrificing quality. In addition, Aiseesoft Phone Mirror provides various methods for mirroring iOS or Android phones to computers. For example, if you have an iOS device, you can mirror your phone screen to your computer by connecting both devices to the same WLAN.
If you have an Android phone, you can reproduce it with Wi-Fi by scanning the QR code or entering the PIN code. If Wi-Fi is unavailable, you can use a USB cable to cast your Android phone's screen to a PC. That information makes Aiseesoft Phone Mirror an infamous alternative to AllShare Cast, especially with screen mirroring.
Conclusion
In conclusion, the AllShare Cast app is an essential and beneficial app that we can use, especially if we are fond of Samsung devices. Through this, instant screen mirroring and remote access are now possible as long as we have the tool on our machine. Although, it can be limited to Samsung products. That is why AIseesoft Phone mirror is here as a backup for non-Samsung users such as iOS and other Android brands. With that, you already know if AllShare Cast is worth using. If you need more helpful information, please visit our website because we have more reviews.
Did you find this helpful?
369 Votes
YES

Thanks for letting us know!
No

Thanks for letting us know!
Aiseesoft Phone Mirror
Cast and share iPhone and Android screen to computer.