How to Gain More Followers on Instagram: Build Your Presence
Instagram is a dynamic platform for interacting, sharing, and expressing creativity in social media. To tell stories with just images is one of the most powerful forms of communication to touch and connect with different age groups. Increasing your Instagram following may greatly improve your online profile, whether you're an aspiring influencer, a company, or someone who wants to widen their digital reach. In this article, you'll be able to find out what you're lacking in growing your Instagram presence. How to get more followers on Instagram free of charge? All you have to do is read this article to recalibrate your ways and start your Insta growth journey the right way.

Part 1. 5 Ways to Get More Followers on Instagram
Certain people and enterprises must accept and adopt current techniques and constantly evolving technology to remain relevant in the digital era. Who doesn't want to have more influence on Instagram and grow their following, right? For some people, more followers isn't just about the influence or how famous that person can be, but it can also pertain to profits. A sizable following may greatly influence your online visibility in a world where interaction and graphics rule. Here are five practical methods to help you increase your Instagram following:
Method 1: Craft Compelling Content
A successful Instagram presence is built on top-notch content. Posts with eye-catching visuals that appeal to your target audience should be created. To create a unified and identifiable brand identity, stick to a consistent design aesthetic, storyline, and color scheme. Make sure your material is captivating and shareable, whether it's through beautiful photos, motivational phrases, or insightful visuals.
1.
Define Your Audience
It is important to know your target audience and customize your content to meet their specific needs and interests.
2.
Set Clear Objectives
Identify your objectives: inspire, inform, educate, or entertain. This will help you choose your material's tone, style, and structure.
3.
Develop a Consistent Style
Build brand awareness and trust by being consistent with your visual aesthetic, tone, and voice.
4.
Tell Compelling Stories
People love stories. Use narratives to connect with your audience and make your information more interesting
5.
Provide Value and Solve Problems
Create content that helps your audience. This could be instruction manuals, how-to guides, advice, or solutions. People are likely to interact with and share content that helps them learn or solve problems.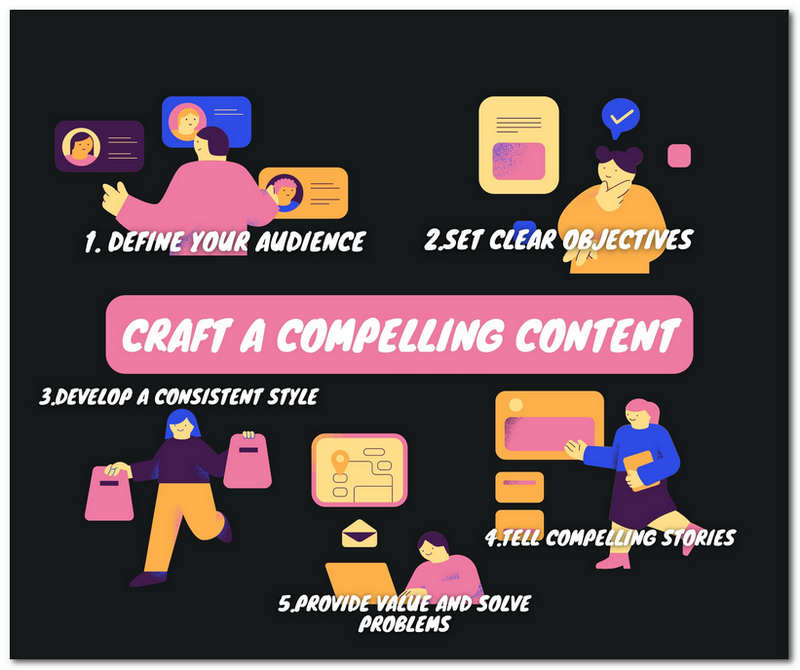 Creating compelling content can help your Instagram following grow, as this will effectively catch your target audience and potential audience's interest in your content. Following these steps, you can create a successful Instagram presence to help you achieve your business goals.
Method 2: Consistent Posting Schedule
When it comes to retaining audience interest, regularity is important. Create a regular publishing schedule that fits nicely with the online routines of your audience. Stick to your posting schedule, whether you post daily, a few times per week, or once weekly, to keep your audience interested and looking forward to your material. You can refer to the best time to post on social media to better understand the ideal time to post on various social media platforms, especially on Instagram.
1.
Plan Your Content Strategy
It is essential to align your content strategy with your goals, target audience, and area of expertise before you begin publishing. Specify the material types you'll share (such as pictures, videos, quotations, and tales), tone, style, and publishing schedule.
2.
Create a Content Calendar
Developing a content calendar for scheduling posts is a useful practice to ensure consistency and avoid rushed content creation. This calendar should include captions, hashtags, and other necessary details.
3.
Use Scheduling Tools
Use scheduling tools to plan and publish posts in advance. This helps you post at optimal times and maintain a regular schedule, even when busy.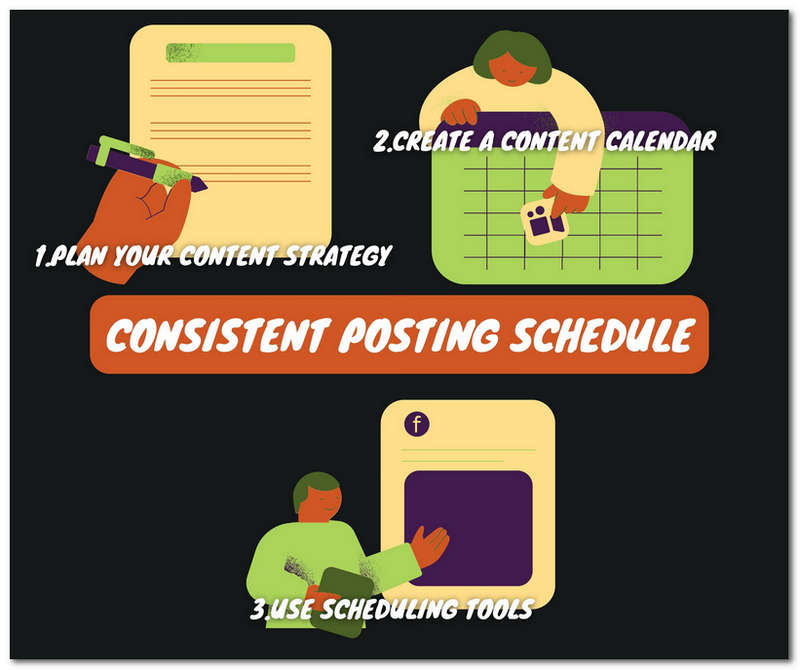 Having a consistent posting time is a must, especially when you have just started to want to grow your account and reach more audiences. This is because the more you are consistent and post at a certain time of the day, the chance you'll get noticed by many on the platform, resulting in a positive effect and more followers to your account.
Method 3: Hashtags and Geotags
Make wise use of hashtags to improve the visibility of your postings. Incorporate hashtags pertinent to and trending in your niche into your descriptions or remarks. Additionally, if your material is location-specific, geotagging your material might help you connect with a local audience.
1.
Research Relevant Hashtags
Find phrases and terms that are pertinent to your content and intended audience. These could contain phrases related to a particular sector, current fashions, or market niche.
2.
Craft Engaging Hashtags
Mix your hashtags to represent your brand, explain your content, and boost interaction.
3.
Strategically Add Geotags
Select a relevant geotag for your article. It could be a city, landmark, establishment, or setting for an occasion.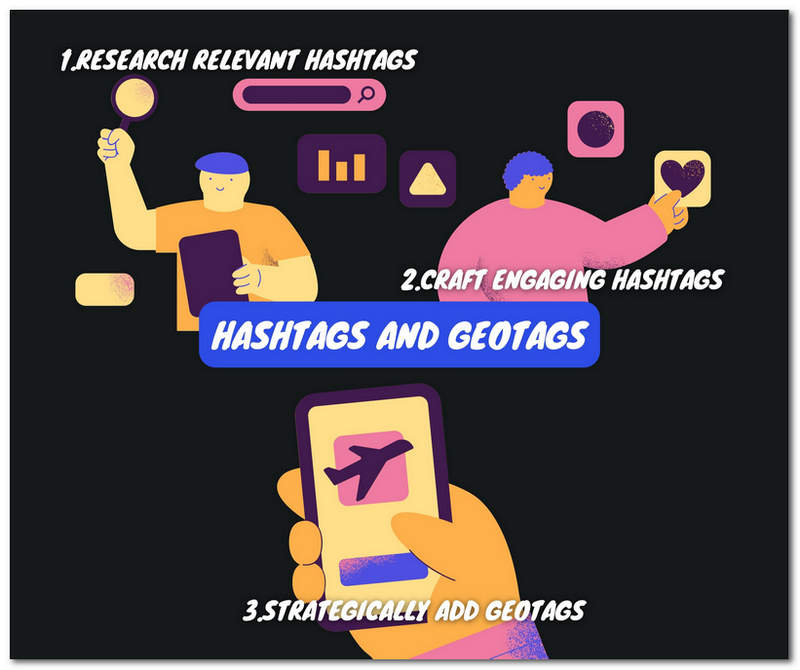 Using hashtags and geotags is not new to us, even if you want to grow your following or just a normal person using the platform. The use of hashtags simply lets others see your content by typing the keywords similar to what you used, and this has been effective since its first introduction in the social media world.
Method 4: Engage Authentically
The secret to gaining a devoted following is interaction. Take the time to connect with your followers' material and the comments left on your postings. A feeling of community is fostered via meaningful connections, motivating people to stick around for future encounters.
1.
Listen and Understand
Listen to your audience to understand their preferences, issues, and areas of interest. This will help you tailor your interactions and material to their needs.
2.
Respond Promptly
Respond promptly to followers' comments and questions. Show you care by acknowledging their opinions and having in-depth conversations.
4.
Engage with Their Content
Engage with your followers' content to show you care. Like, comment, congratulate, and encourage them. This reciprocity builds community and encourages engagement.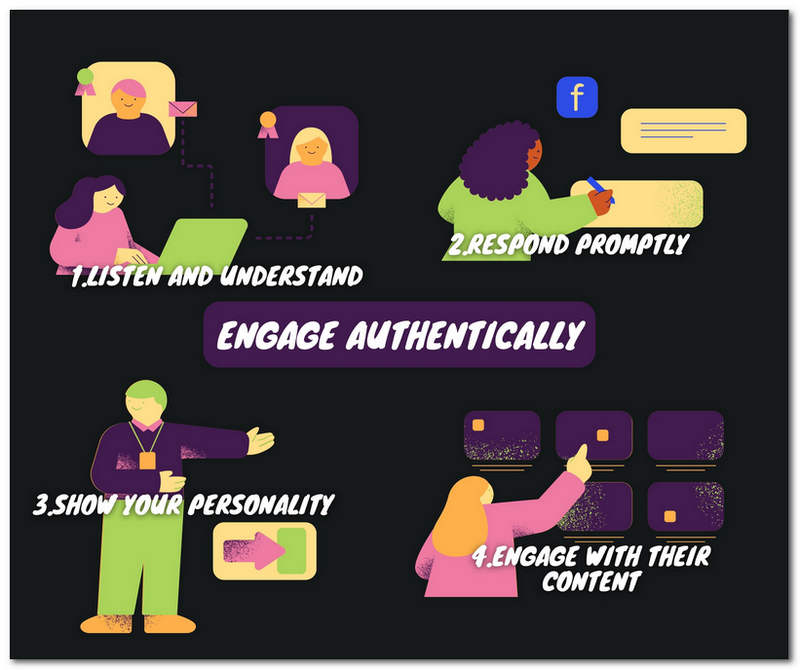 Engaging with your audience not only gives a good impression to your audience but also helps your account somehow to bring your content to other user's pages. It's not only a one-way communication. You should also learn how to listen to your audience and respond accordingly.
Method 5: Collaborations And Influencer Marketing
Your profile can reach a larger audience by collaborating with other users, especially influencers. Collaborations increase your potential reach by introducing you to the following of your partners. Look for accounts with similar interests or target audiences to find productive collaborators.
1.
Identify your Goals and Audience
Define your goals and target audience before collaborating. This will help you find influencers who match your goals and reach your target market.
2.
Research and Select Influencers
Find influencers with relevant content, engaged followings, and values that align with your brand.
3.
Build Genuine Relationships
Approach prospective partners professionally and sincerely. Build relationships by commenting, sharing, and participating in their content. Reach out first via email or DM. Be upfront about your goals, what you can provide, and why it's a win-win.
4.
Define Terms and Expectations
Define collaboration terms: deadlines, deliverables, payment, and artistic standards. Ensure the message, aesthetics, and goals are understood.
5.
Measure and Evaluate Results
Track key metrics after the partnership (engagement, followers, traffic, sales) and evaluate to improve future partnerships.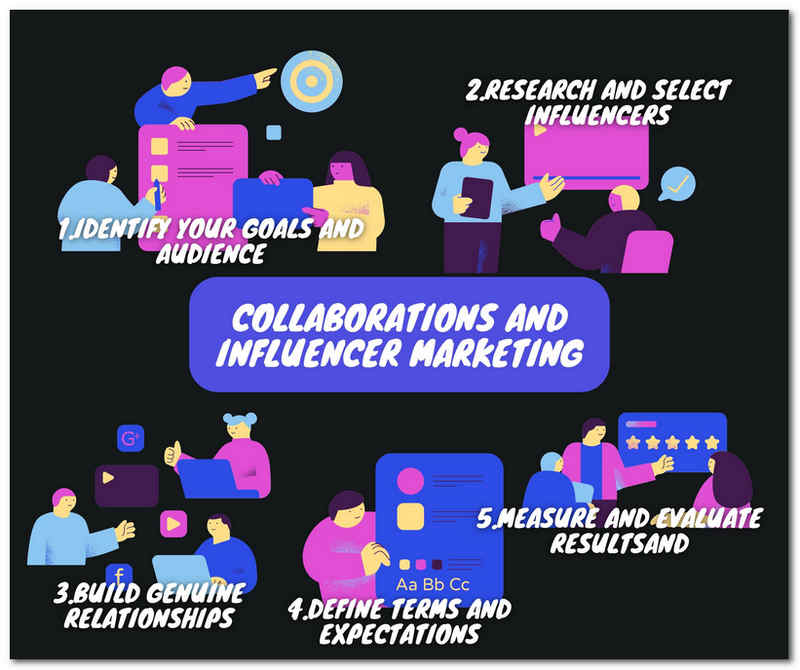 Keep in mind that experimenting is essential. Since not every material will resonate equally, keep an eye on how it performs using insights and analytics. Learn from what works and what doesn't, and hone your content strategy over time to increase the likelihood that it will draw in and retain your audience.
Part 2. FAQs About How to Get More Followers on Instagram
How much does Instagram pay for 1k followers?
Users are not directly compensated for their followers by Instagram. However, those who have a sizable and active fan base may be able to make money through sponsored posts, brand alliances, affiliate marketing, and other monetization strategies. The amount one may make varies greatly depending on their specialization, level of involvement, demographics of their followers, and the value they offer potential advertisers. There is no set wage; depending on the situation, wages might range from a few dollars to several hundred or even thousands.
Why am I not growing on Instagram?
There could be many reasons your Instagram growth is slower or not progressing. Some factors include the quality of your content, irregular posting, not actively engaging with your followers, not using relevant hashtags and geotagging, not keeping up with the algorithm updates, not targeting the right audience, and the level of competition creating the same content as you.
Why is it so hard to get Instagram followers?
It's very important when you're just starting to establish your presence on social media, especially on Instagram, where a massive user base results in highly competitive results for you to find it hard to stand out. Another reason could be the quality of content, which can relate to the user's attention span. In this era where people have a small amount of attention span, they will skip your content if you don't produce quality content to hook your audience.
How do people grow their Instagram so fast?
Some strategies people use to grow their Instagram quickly are all about studying and keeping updated on what's trending, resulting in producing very engaging and high-quality content. Another reason could be that they are maximizing all the tools available, like using hashtags, interacting with their audience, and collaborating with other influencers or people.
What is the minimum followers on Instagram to get money?
There is no set minimum following requirement to begin making money on Instagram. Brands and advertisers seek influencers with engaged audiences and fans that fit their target demographic. Even though some micro-influencers with just a few thousand followers can start making money through collaborations and sponsored posts, larger followings often provide more chances. The secret is having a loyal and sincere audience that benefits brands and companies.
Conclusion
Conclusion Developing your Instagram following needs careful preparation, original content creation, and sincere involvement. You'll be well on your way to growing your Instagram profile and establishing connections with a larger audience by implementing these five methods: creating compelling material, keeping to a regular posting schedule, utilizing hashtags and geotags, engaging honestly, and exploring partnerships. Remember that Instagram success is a process, so be patient and persistent in providing value to your followers.
Did you find this helpful?
481 Votes
YES

Thanks for letting us know!
No

Thanks for letting us know!
AnyMP4 Video Converter Ultimate
All-in-one video converter, editor, enhancer upscaled with AI.