How to Download Instagram Reels: 4 Processes to Make it
The phase of social media is undeniably growing. Instagram is also taking a lead in the world of entertainment sites. Through their Reel features, we can now experience a great and improved experience of uploading our content most creatively. As we all know, reels allow us to create content and visuals in moving motion. With this feature, users of Instagram can also add music, text, and other elements to their content. That is why many viewers enjoy watching them and want to repeat them most of the time.
If that is the case, downloading Reels on Instagram is a great idea to watch Reels repeatedly and watch it offline on your mobile devices and computers. Please read the article as we explore all of these methods.

Part 1. How to Download Instagram Reels on PC and Mac
If you didn't maintain an Instagram Reel, the uploader may erase it anytime, so you can't watch it again. Why not download an Instagram reel to your PC if you like it? Instagram Reels may be downloaded on Windows and Mac using the safe and effective EaseUS Video Downloader. You may use it to quickly copy and paste the link to any Instagram Reels video on a public Instagram page into the downloader and download it to your device. The best thing about this software is its availability on our Windows and macOS devices.
With all the information below, let us dig deeper into the steps we need to take to save the Instagram reel on your computer and MacBook.
1.
Launch EaseUS Video Downloader on your PC, select Downloader, and click Add URLs.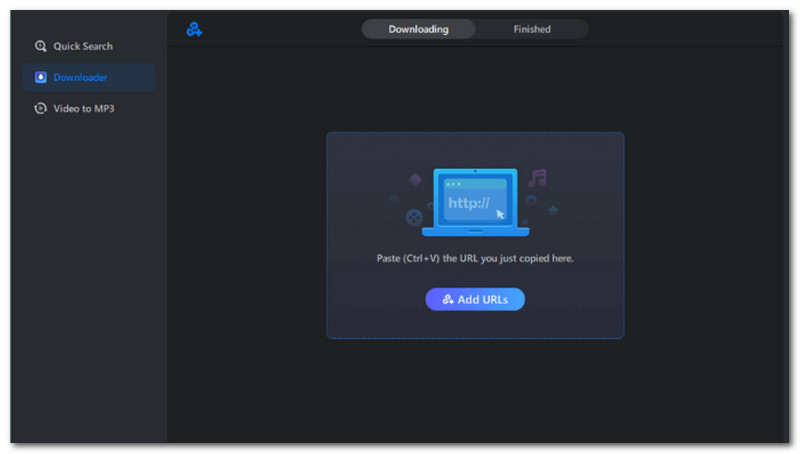 2.
Choose to download the entire playlist after pasting the playlist's URL into the box and clicking Confirm.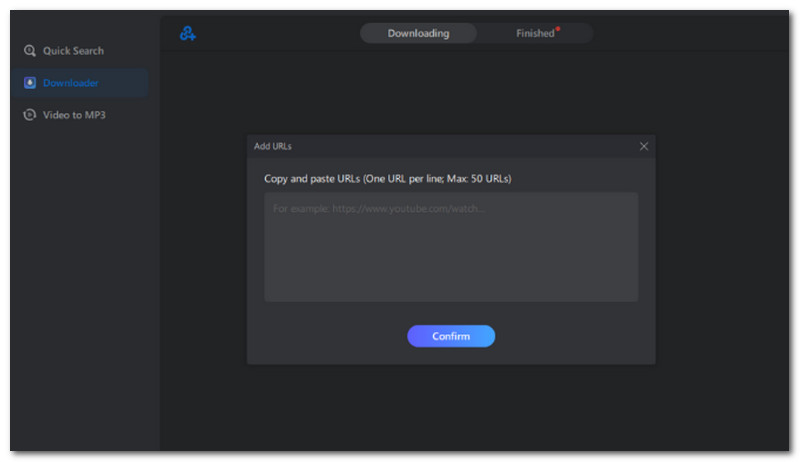 3.
Select the type and quality you want after downloading audio or video files. Click Download one more to proceed. Wait for the download to complete, and you can now start watching it again.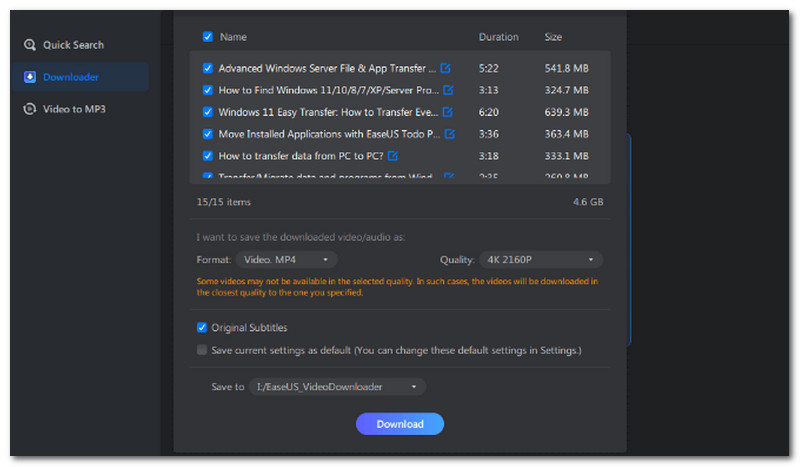 That is one of the great ways and tools we can utilize to get Instagram Reels on our Windows and macOS devices. You can achieve the steps easily if you follow them properly. However, depending on your internet speed, there might be a hassle regarding the quality of the video.
Part 2. How to Download Instagram Reels on Mobile
Utilizing the screen recording tool is the second free option to download Instagram Reels to your smartphone, including iPhone and Android models. Nowadays, almost all smartphones, including Android and iPhone models, come with a screen recorder by default. So, you can record an Instagram Reel and then cut it to the appropriate length to save it. Here, we'll demonstrate how to record Instagram Reels on iPhone or Android.
1.
Ensure your iPhone's Control Center has Screen Recording added. If not, hit the add icon next to Screen Recording in Settings, then see Control Center to add it.
2.
On your device, open Instagram. Locate and play the Instagram Reel you wish to save. Hit the Screen Recording icon or button by swiping downward from the upper right corner of your screen. 3 seconds later, the recording will begin.
3.
When the recording is done, click Stop by tapping the red button in the top left corner. Your camera roll will be automatically updated with the sound-enabled recorded video.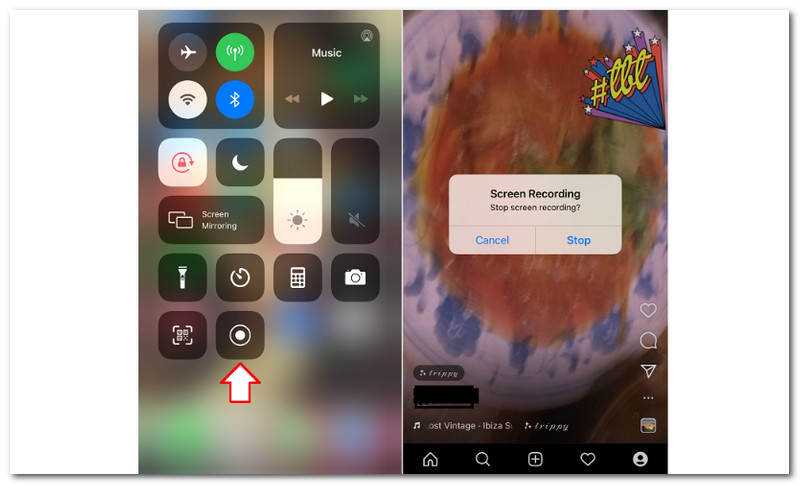 That is the most possible way we can do to have the reels on our mobile phones. However, this process is not recommended since it can lead to the leaking of your information via the inclusion of the notification pop-up from your phone.
Part 3. 5 Instagram Reel Download Tools
So that you may easily download Instagram Reels to your Android or iPhone, we've compiled a list of great tools. For that, we give you the top best Instagram Reels downloaders nowadays.
Barosave
For downloading Instagram Reels on Android cellphones, use the Barosave app. You can indefinitely preserve Instagram Reels and other movies or images with Barosave. Barosave has an easy option to repost it on Instagram and a user-friendly UI. Downloading it is cost-free.

Insaver for Instagram
A quick and safe Instagram Reels downloader is InSaver. This feature lets users download any media from Instagram to their phone's gallery. The saved videos may be removed one by one or all at once. Instagram Reels can be downloaded or saved, and you can manage them in the InSaver library.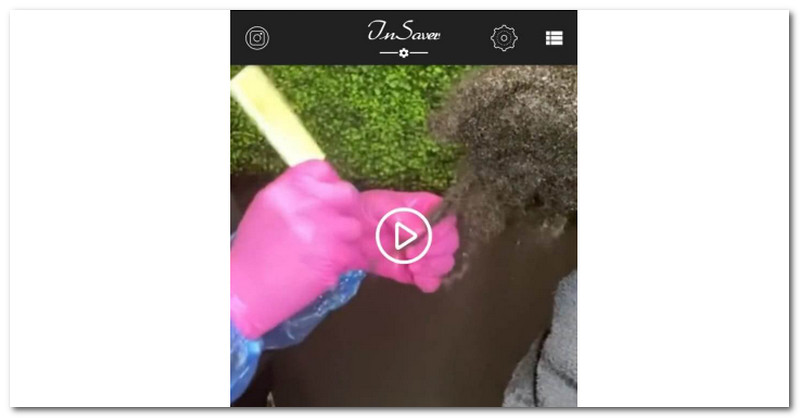 AhaSave Video Downloader
AhaSave is among the top Instagram Reels downloaders. Both IGTV and Instagram Reels can be downloaded in bulk with this. You may share to any platform, disable the audio, and view in landscape mode after downloading Instagram Reels.

ErosStory Saver
Instagram Reels and photos can be downloaded for free using Eros Story Saver. Thanks to an easy-to-use interface, users can download and manage endless reels in the built-in library. The recorded movies or photographs can be shared on other platforms or reposted to Instagram. This Instagram Reels downloader only requires one click and is secure to use.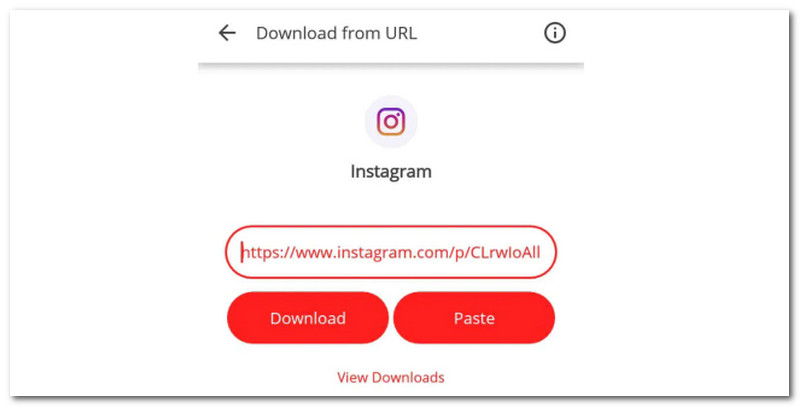 ETM Video Downloader
Users of ETM video downloaders can download and store Instagram Reels in bulk on their local computer. You can save Instagram Reels to your computer and view them later. There are several languages available for our Instagram Reels downloader.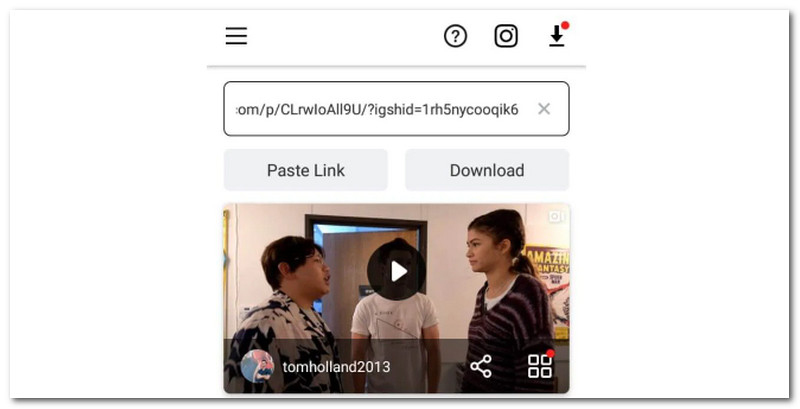 Part 4. How to Save Instagram Reels without a Watermark
Most of the time, the process of downloading the Instagram above can give us watermarks or can give us a privacy concern. Not until AnyMP4 Screen Recorder exists because this tool can help us capture the reels on Instagram without having a watermark and no hassle with privacy issues. That is possible because it has a feature to select a specific place to record on your screen. Let us now see how we can make it possible.
1.
Get the AnyMP4 Screen Recorder and launch it on your computer.
2.
On the interface, see the Video Recorder. From there, see the Custom and allow yourself to adjust it to the particular place you want to capture.
3.
Now, we need to enable the Sound System to capture the Reels' audio. Then click the Record button to proceed.

That is the most incredible way to download the Reels on Instagram. We can see that the process is no hassle and can make your time efficient. Another good thing about this tool is the fact that it is free and can provide you high-quality outputs.
Part 5. FAQs about How to Download Instagram Reels on Instagram
Where to find saved reels on Instagram?
Take the following actions to locate the stored Instagram Reel. Open the Instagram application. Then, to access your profile, tap on your Profile Photo in the lower right corner. After that, we need to access the menu in your Profile and tap the three horizontal lines in the top right corner. Next, choose Saved. Then, all of your saved posts and Reels can be found here, arranged into collections or categories if you've made them.
Can you save Instagram reels with audio?
As of my most recent information update, it is currently impossible to directly save Instagram Reels with music to your smartphone. Reels are intended to be quick, shareable films within the Instagram app, whereas posts can be saved on the platform. However, you can record Reels with audio on your device using screen recording or third-party screen recording tools.
Can you save Instagram reels without posting?
If you're using the Instagram app, you can't save Instagram Reels straight without sharing them first. Reels are typically made to be shared with your followers or posted on your profile. However, you can use the Save as Draft option while making the Reel if you wish to preserve a draft of it without uploading it. With this option, you may save the Reel for later editing or posting.
Can you see who saved your reels on Instagram?
Instagram did not have a function that allowed users to see who had saved their Reels. Instagram prioritizes user privacy; therefore, to protect user data, actions like storing posts are often kept private.
How to save Instagram Reels to the camera roll?
Open the Instagram application. Then, look for the reel that you want to save. Now, to view the Reel in full-screen mode, tap on it. The download icon should be a little arrow pointing downward in the lower right corner of the Reel. Click this symbol. A notification will appear when The Reel is saved to your device's camera roll, and the download will begin.
Conclusion
That is a detailed article on how to download Reels on Instagram easily. With all of that, we hope it helps you find a solution on how you can get the Reels you want to watch repeatedly. In the scenario, we can also see that AnyMP4 Screen Recorder is a high-quality tool that we can use. Utilize it now and explore it by yourself.
Did you find this helpful?
471 Votes
YES

Thanks for letting us know!
No

Thanks for letting us know!
AnyMP4 Screen Recorder
Capture every moment in desktop, browsers, programs and webcam.