How to View Instagram Stories Anonymously Without Anyone Knowing
Users can upload fleeting images and videos to their Instagram stories for 24 hours. They are often viewable to their followers and are designed to give a picture of a user's day or an event. On the other hand, Instagram prevents you from viewing the stories of anonymous Instagram users since the site often needs some kind of authorization between users to stories story.
In the pursuit of viewing Instagram stories anonymously, this article delves into 3 methods that promise to let you browse stories discreetly, keeping you untraceable. By exploring these approaches, you might find ways to watch stories without leaving footprints, granting you anonymity. Discover the art of anonymous connection today with actionable tips unveiled in this must-read article.

Part 1. Are Anonymous Instagram Viewers Really Anonymous
Anonymous Instagram viewers are considered anonymous since the account whose post they see does not learn who they are. On Instagram, users' identities are often hidden from one another, preserving some degree of confidentiality.
However, the system has access to particular data and figures that provide perceptions of user behavior, perhaps giving Instagram some insight into how users interact with the material. While users would not be identifiable from one another, Instagram's statistics might reveal useful details about viewing habits and preferences.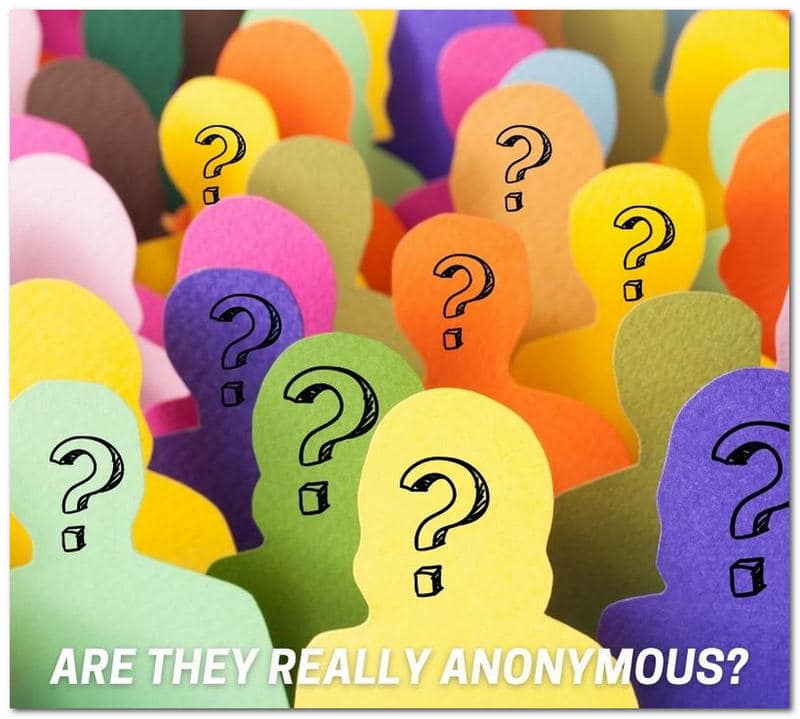 Part 2. How to View Instagram Stories Anonymously
Unlike Facebook, where you can view someone's story anonymously as long as it's made public and you are both not mutual, Instagram, on the other hand is very strict with its terms of use policy.
Instagram's conditions of use can be broken by attempting to see Instagram stories anonymously by resorting to third-party software tools without that person's knowledge or consent.
If this happens, your account may be banned or restricted. Using social media platforms properly and respecting other people's privacy is critical. In light of that, the following details are the methods you can use to view someone's story without them knowing.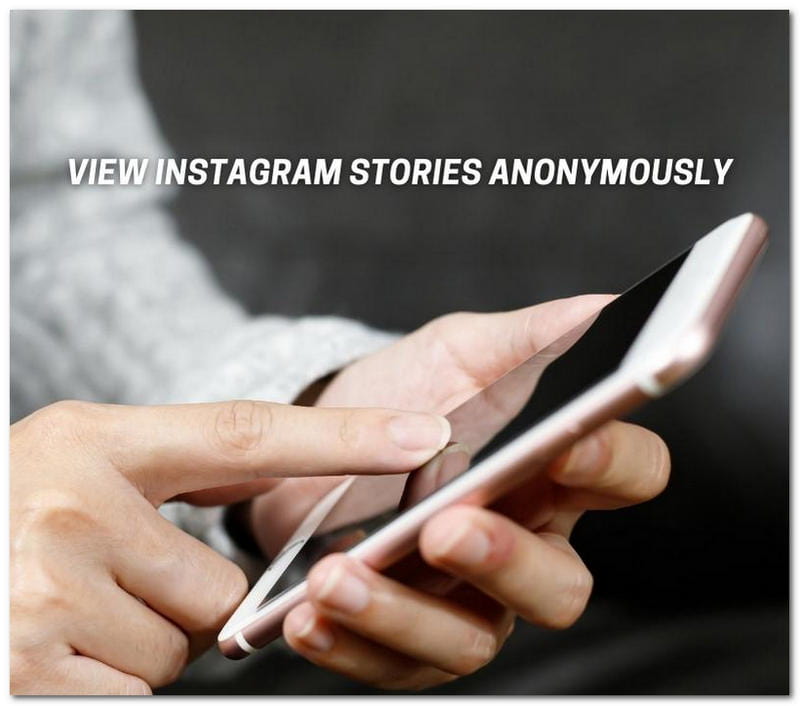 Method 1: The Use of Airplane Mode
Some people utilize the airplane mode method to access Instagram stories without leaving a digital footprint or letting the content creator know they are there.
1.
Open your Instagram app and wait for all the stories to load.
2.
Turn on Airplane Mode (disconnect from the internet).
3.
View the Stories that have loaded and close the Instagram app completely. After that, disable Airplane Mode and reconnect to the internet.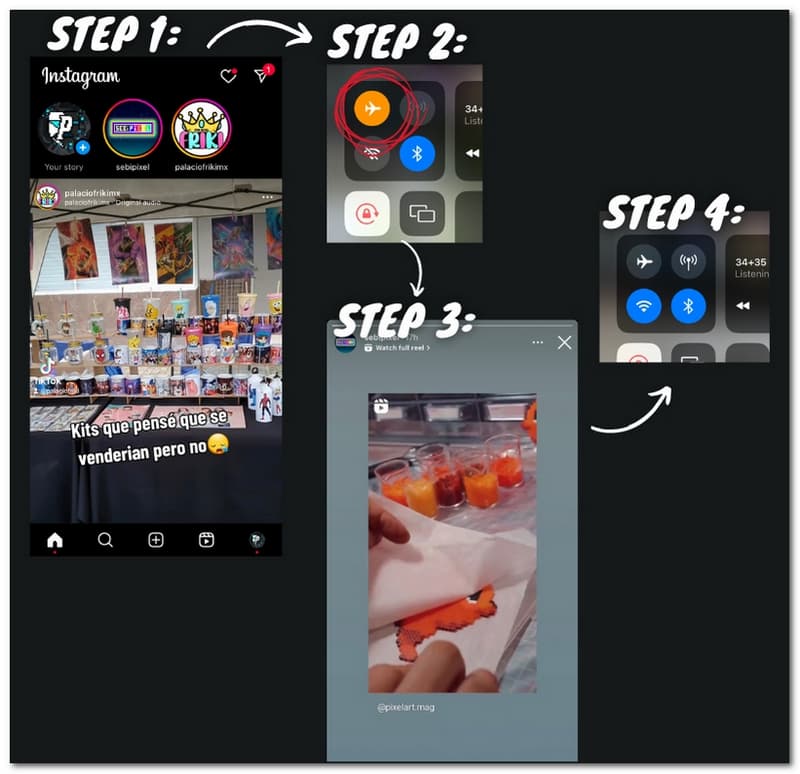 Method 2: Switching to Third-Party Apps
Many third-party applications make the promise to let you watch Instagram stories anonymously. Web-based tools like Instagram Stories Viewer keep your activity private.
1.
Go to your browser and search Insta Stories Viewer.
2.
Type the Username of the account you want to view their story anonymously.
3.
When you press Enter, the story will display, allowing you to view it secretly.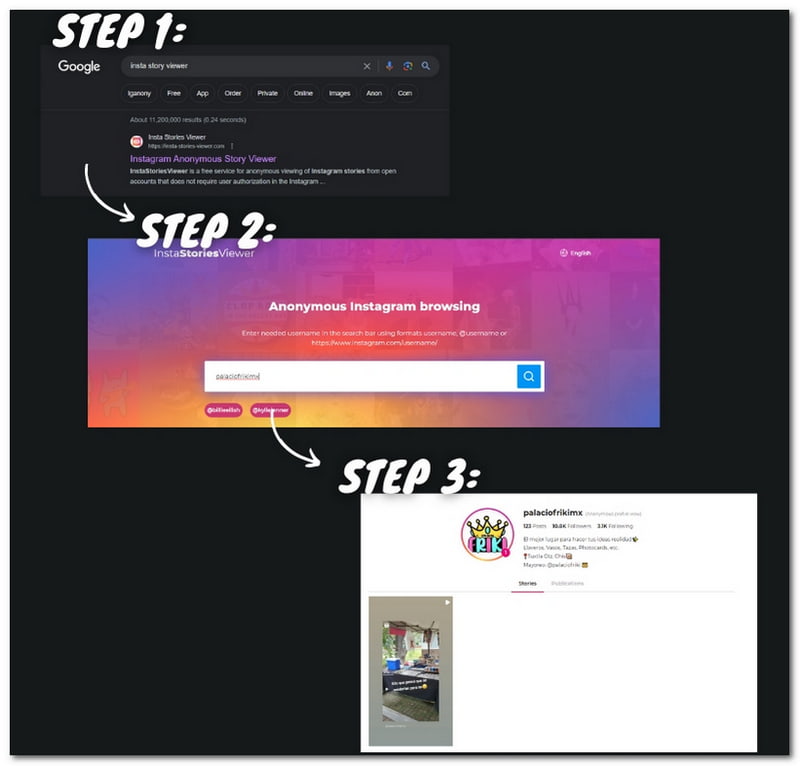 Method 3: Making a Secondary Account
Setting up a second Instagram account can help you maintain anonymity. Just be cautious while utilizing multiple accounts.
1.
On the login screen, just touch on sign up to log out of your current account and set up a new one.
2.
Customize your profile; use other names to set up your account, then click Proceed.
3.
Visit the profile of the person whose story you wish to view anonymously, then click on it to view it.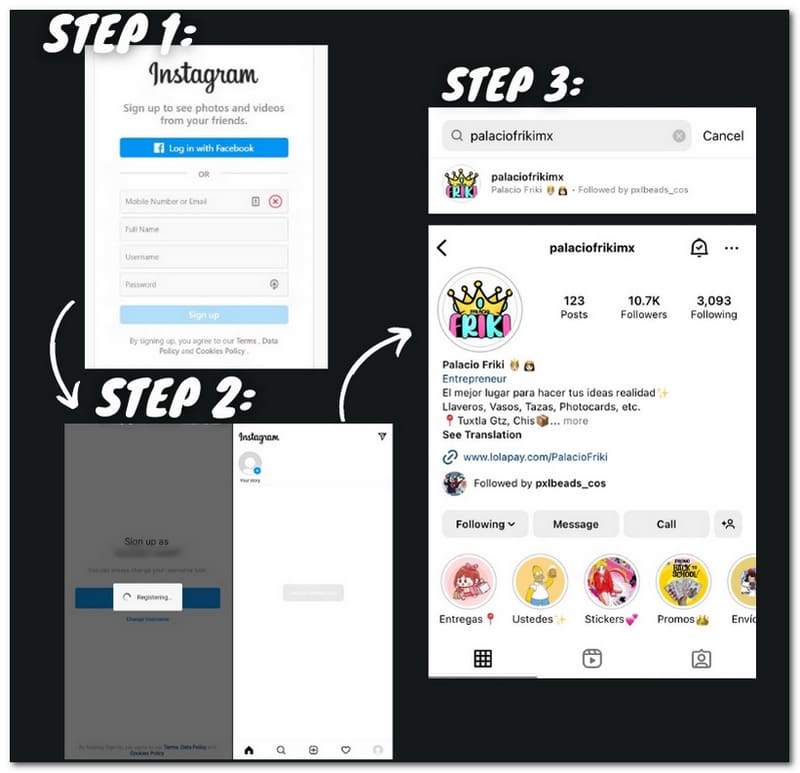 Part 3. FAQs on How to View Instagram Stories Anonymously
How do anonymous questions on Instagram?
There isn't an anonymous question function integrated into Instagram. The question sticker is used in Stories. However, it isn't completely anonymous. You might need to look into third-party services to maintain anonymity, but be wary of potential hazards.
Download Instagram stories anonymously?
While Instagram doesn't offer a built-in feature for anonymously viewing Stories, you can save images by taking screenshots and capturing videos through screen recording. However, be respectful of others' content and privacy when doing so. Remember that these methods may not provide complete anonymity and should be used responsibly and in compliance with Instagram's terms of use.
If you view a story on Instagram, is it anonymous?
If you have a connection or both follow each other, your name will be visible to the user on their end when viewing your interactions. This means that your identity won't remain fully anonymous if there's a mutual connection. Instagram's features are designed to foster connections and interactions, making it important to use the platform respectfully and considerately. Always keep in mind the privacy and consent of others when engaging on social media.
Are reports on Instagram anonymous?
Your complaint is generally anonymous when you report a post, comment, or account on Instagram. Instagram does not disclose the identity of the person who reported the content or account to the report's subject, ensuring privacy and security in the reporting process. This anonymity encourages users to report violations of community guidelines without fear of retaliation. However, Instagram may use your information to investigate and take appropriate action against the reported content or account.
Are the anonymous messages on Instagram real?
Instagram does not offer a native feature allowing users to send anonymous messages. Messages on the platform are typically tied to the sender's account identity. While you can use platforms like the Question sticker in Stories to gather anonymous questions, true anonymity in direct messaging is not supported by Instagram's built-in functionalities. Be cautious of third-party apps or services claiming to offer anonymous messaging, as they may come with risks and potential violations of Instagram's terms of use.
Is the Instagram question anonymous?
Instagram Stories' Questions sticker is not entirely anonymous. You, the account holder, may see who asked a question when they utilize the Questions sticker to do so. When you examine the questions you've been sent, you may see the person's username or profile photo.
Are ask me a question on Instagram anonymously?
Instagram's Ask Me/Questions sticker allows users to engage with their followers by answering questions, but it is not a fully anonymous feature. When followers use the sticker to ask a question, the account owner can see who submitted the question. While the sticker encourages interaction, users should know their identity is not concealed when submitting questions. As a result, complete anonymity is not achieved through this Instagram feature.
Conclusion
You can view the Instagram story of others without them knowing it was you by using the methods mentioned above in this article. However, it's important to remember that Instagram's rules and features are subject to change, so trying to get around privacy settings or see information without permission is not advised. Instead of attempting to access Stories anonymously, think about interacting with information civilly and morally. You may modify your personal Instagram privacy settings to limit who can view your Stories and posts if you're concerned about your privacy. Always give priority to moral and appropriate online conduct. Do not forget to share this post if you think it is helpful.
Did you find this helpful?
457 Votes
YES

Thanks for letting us know!
No

Thanks for letting us know!
AnyMP4 Video Converter Ultimate
All-in-one video converter, editor, enhancer upscaled with AI.