Post Long Videos on Instagram: Breaking the Time Limit
One of the primary challenges content creators face on Instagram is the platform's time constraints for video uploads. Instagram limits video duration for different features, such as feed posts and Stories, which can be restricted when trying to share longer, more in-depth content.
However, fear not! This comprehensive guide is here to unlock the secrets of posting long videos on Instagram stories, empowering you to break free from time constraints and maximize the potential of your video content. Whether you're a budding vlogger, a storyteller at heart, or a business seeking to deliver compelling messages, we'll equip you with the tools and techniques to create and share extended videos like a pro.

1. How Long a Video Can you Post on Instagram
As a platform primarily known for visual content, Instagram has specific video length limitations for different features, each catering to various content types and engagement styles. Understanding these constraints is crucial for content creators and businesses to showcase their messages while adhering to Instagram's guidelines effectively.
Instagram Feed Posts
When posting videos on your Instagram feed, the maximum video length is generally capped at 60 seconds. This time restriction encourages concise and engaging content that quickly captures the viewer's attention. As a result, creators must be strategic in delivering their message within this brief timeframe.
Instagram Stories
Instagram Stories offer a more brief and immersive way to connect with your audience. For individual video clips in Stories, the maximum duration is 15 seconds. While this might seem restrictive, the temporary nature of Stories encourages frequent updates and real-time engagement.
Instagram IGTV (Instagram TV)
IGTV is Instagram's dedicated platform for long-form video content, designed to accommodate extended narratives, tutorials, and vlogs. For regular accounts, the maximum duration for a single IGTV video is 15 minutes. However, the video length limit is 60 minutes for verified accounts and larger accounts in good standing.
Live Videos
Instagram Live is a real-time engagement feature that allows you to interact with your audience. While the duration of a live video is not explicitly limited, Instagram may terminate live streams after a certain period to prevent excessive usage.
2. How to Post a Long Video on Instagram by Splitting
We understand the frustration when we want to share a longer video on the Instagram story, but the application does allow it to happen. That is why we can properly share your video by splitting it into two videos so we can still share the clips.
With that, AnyMP4 Video Converter Ultimate is here to help. It is mainly a converter yet possesses incredible features that can help us modify our video instantly; please see the details and steps.
Recommendations
◆ Equipped with amazing video editing features such as Splitter, trimmer, and Merger.
◆ It provides a high-quality video output for professional social media posting.
◆ It is user-friendly so that novice users can use it easily.
1.
Get this incredible tool and install it on your computer.
2.
After that, let us go to the Toolbox features and see the feature of the Video Trimmer.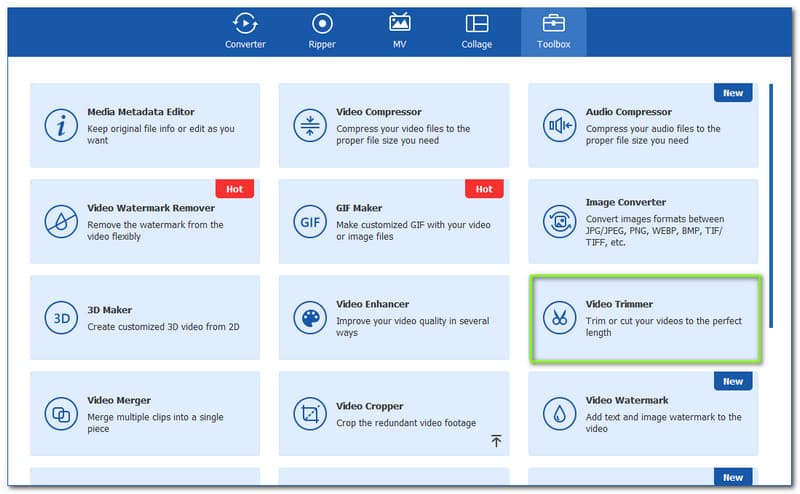 3.
After that, we need to add the clips we want to split by clicking the Plus button. From the pop-up folder, choose the MP4 you need to edit. Kindly hit Done to continue.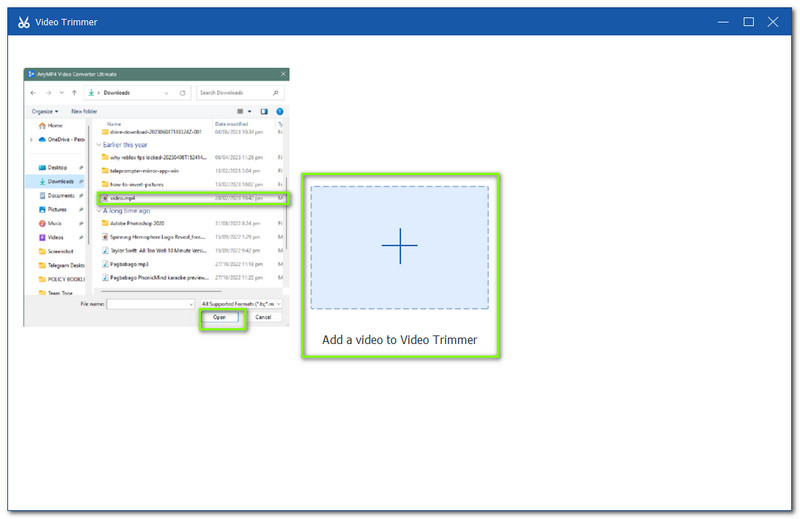 4.
Now, please look at the Fast Split button. Then please choose the Split by Time menu. From there, you only need to set the time on what you prefer. In the case of an IG story, we need to make it by 15 seconds. Please hit Split now.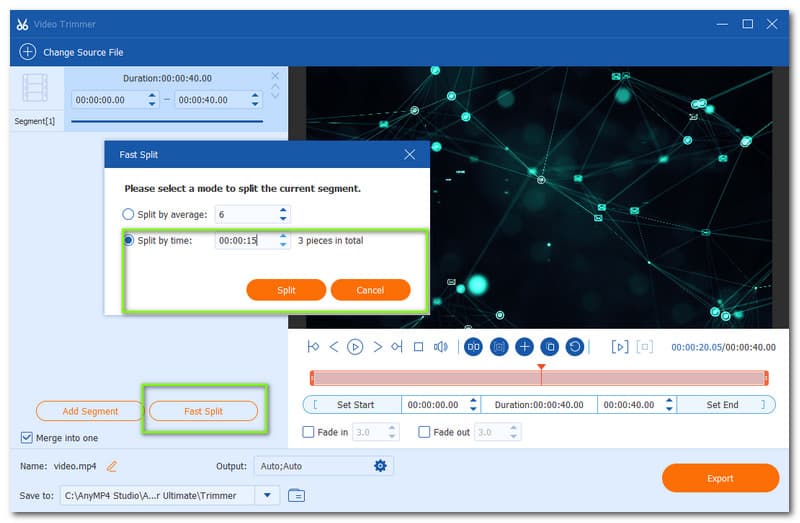 5.
Finally, we can now see our video split by three. To finish the process, click the Export button and save our videos.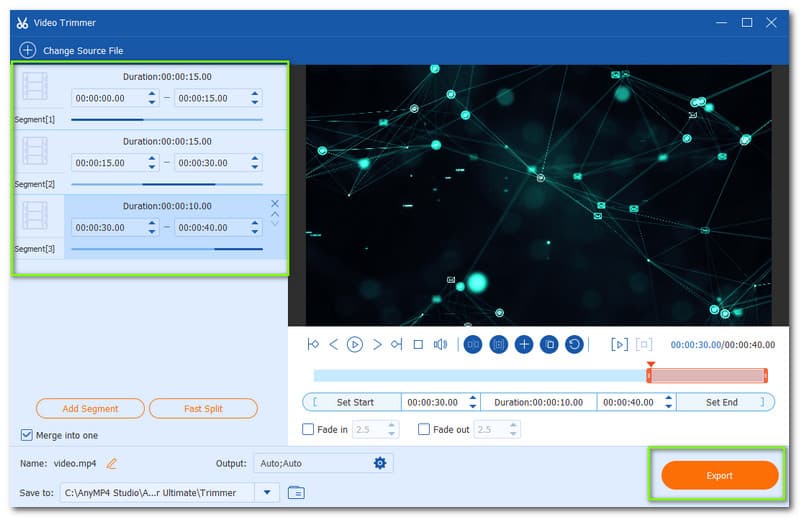 With these simple steps, we can now share our video on Instagram Stories. That means sharing every detail on our video is now possible. Thanks to the incredible features of AnyMP4 Video Conveter Ultimate.
3. How to Post Longer Videos on Instagram Story Without Splitting
Posting a longer video on Instagram Stories without splitting it will not be possible. That is because the application will offer you a tool to trim your video to post it; that means we will need to choose a certain part of the video to share on your IG mutuals. Here is the tutorial for doing it.
1.
Open your Instagram application and see the Add button.
2.
From there, please choose the clip you want to post and select it.
3.
Instagram will now show a Trimmer feature where you must select a specific part of your video. Please do it based on your preference. After doing that, we can now click the Arrow to proceed.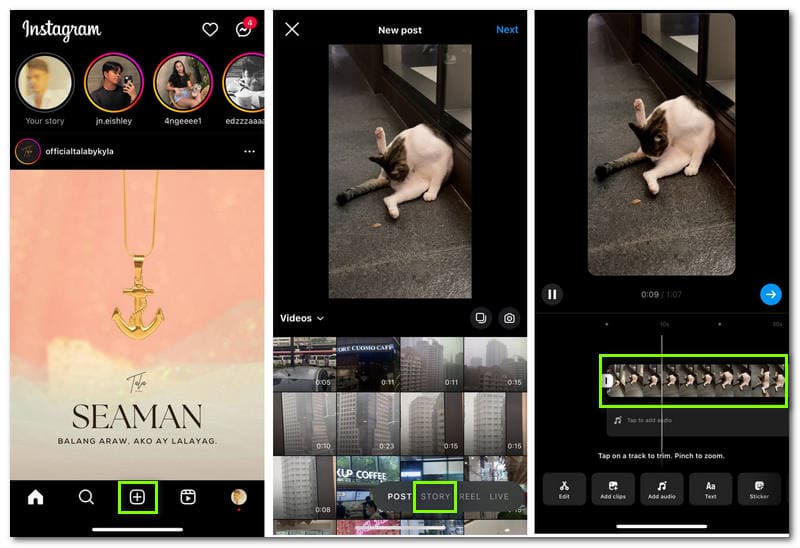 See, posting a longer video on the Instagram story is prohibited; it will either be posted as Reels or well trim. That is why splitting it into different parts before posting it is better, similar to the first procedure.
4. FAQs about How to Use Reels on Instagram
Did Instagram get rid of IGTV?
No, Instagram has not removed IGTV. IGTV remains available for users to upload and share long-form video content. The platform continues to support IGTV as a separate feature alongside other video options.
Why can't I post long videos on Instagram?
Instagram has specific time constraints for different features, such as the feed and Stories, to promote concise and engaging content. These limitations vary based on the feature's purpose and user behavior patterns on the platform.
Can you post long videos on Instagram?
While there are time constraints for feed posts and Stories, Instagram offers a dedicated feature called IGTV (Instagram TV) that allows users to post longer videos. IGTV provides creators a platform to share extended video content, making it ideal for those seeking to post videos beyond the time limits of other features.
Why is Instagram cutting my video short?
Instagram automatically cuts videos to fit the allowed time limit for each feature. For example, Instagram Stories have a maximum duration of 15 seconds per individual clip, and any longer videos will be automatically divided into multiple segments. Similarly, feed posts have a maximum video length and videos exceeding this limit will be truncated.
What is the longest video you can post on Instagram?
For regular Instagram accounts, the maximum duration for a single IGTV video is 15 minutes. However, Instagram allows verified accounts and larger accounts in good standing to post videos up to 60 minutes in length on IGTV. Feed posts and Stories typically have shorter maximum durations, encouraging short and engaging content.
Conclusion
In the fast-paced realm of social media, mastering the art of posting long videos is a valuable skill that sets you apart as a creator or business seeking to connect with your audience on a deeper level. As you continue your journey on Instagram, armed with newfound knowledge and creativity, remember to stay authentic to your brand's voice. So go forth and unleash the full potential of video content on Instagram. Share your story, inspire your audience, and build a community that resonates with your vision. Embrace the power of long-form storytelling, and let your videos captivate and inspire the world.
Did you find this helpful?
437 Votes
YES

Thanks for letting us know!
No

Thanks for letting us know!
AnyMP4 Video Converter Ultimate
All-in-one video converter, editor, enhancer upscaled with AI.